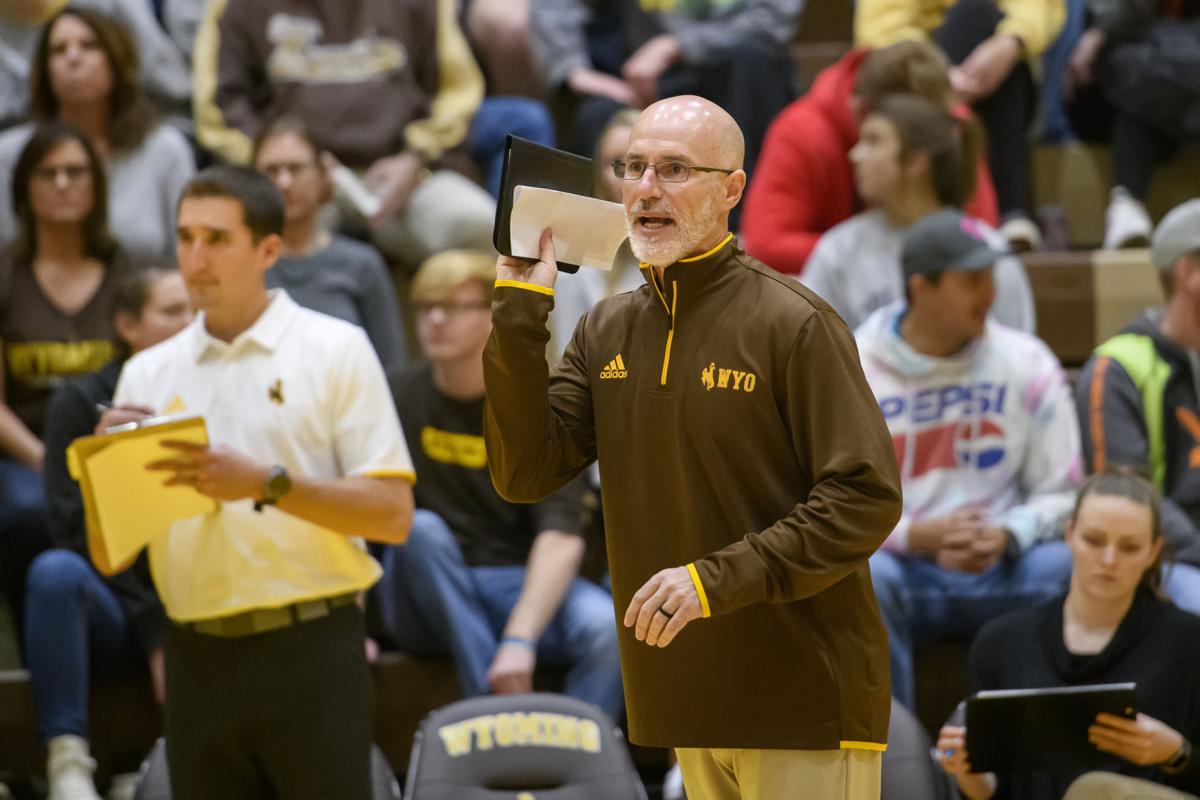 LARAMIE – Coming off a successful road trip to the East Coast, the Wyoming volleyball program is gearing up to host a strong field at the UniWyo Invite.
The Cowgirls (4-2) will play a doubleheader against UC Santa Barbara (10 a.m.) and Northwestern (7 p.m.) Friday before facing Missouri at 6 p.m. Saturday at the UniWyo Sports Complex.
UW head coach Chad Callihan is looking forward to seeing how his team handles playing another solid West Coast program and two Power 5 opponents this weekend.
"This is a gauntlet," Callihan said. "Any team in the country would say that. All three of these matches are going to be a real challenge, especially with limited recovery time and opportunity to scout and things like that. So you really want to be playing good volleyball.
"I think for us it's really important that we kind of have a gritty grind to us. Our defense was way too porous in week one."
The Cowgirls were defeated twice by Saint Mary's during the opening weekend of the season in Laramie. The team bounced back with four-set wins over Jacksonville State and Charleston Southern last Friday in Charleston, S.C.
The rotation was tightened up during the road matches with veterans KC McMahon, Hailey Zuroske, Faith Waitsman and Jackie McBride leading the attack.
"We're still trying to figure out what kind of team we are," Callihan said. "I've said this before, I think we're the most talented group that we've had here. We'll know at the end of the year what kind of team we became. I thought that this road trip really brought us a little bit closer, on and off the court."
UCSB, which is off to a 1-5 start, plays Missouri at 5 p.m. Friday and Northwestern at 10 a.m. Saturday. The Gauchos have played a challenging non-conference slate with losses to Power 5 teams Illinois and Kansas State, as well as San Diego State from the Mountain West.
Northwestern is 1-4 but defeated UW's rival, Colorado State, on Aug. 28 in Fort Collins. Missouri is 2-4 but will be traveling to Laramie riding a two-game winning streak.
The Wildcats and Tigers play at 1 p.m. Friday at the UniWyo Sports Complex.
"Ultimately, it's a great measuring stick to see where we're at, what we still need to work on as we prepare for conference play," Callihan said. "And a chance to maybe pick up a couple of quality non-conference wins."
Follow UW beat writer Ryan Thorburn on Twitter @By_RyanThorburn