BEREA, Ohio (AP) — The Browns came back from their bye week with Kareem Hunt.
The Bears are still seeking their identity on offense 23 games into Matt Nagy's tenure — that much we've seen with our own eyes and even stunn…
Nobody doubts that Quinn is a fine fellow who, for a couple of years, appeared destined to lead this team to greatness. He almost got there, b…
DETROIT - Detroit Lions defensive tackle Damon Harrison was on the ground in pain, pounding his fist in frustration. Doctors and trainers surr…
The 49ers' win over Washington Sunday in Maryland was every bit as ugly as the 9-0 scoreline indicated - at least when it came to conditions. …
It was a fitting form of protest, given the circus that NFL officiating has become, game after game, week after week: A trio of spectators wor…
ARLINGTON, Texas (AP) — Philadelphia Eagles coach Doug Pederson boldly said last week that his team would forget the previous day's road loss …
ARLINGTON, Texas (AP) — Ezekiel Elliott powered into the Philadelphia secondary and simply ran over safety Malcolm Jenkins.
It is impossible to continue pretending these 2019 Chicago Bears are anywhere near who we thought they were.
So about those gold jackets reserved for Ryan Pace, Matt Nagy and Mitch Trubisky …The nominations, p…
GREEN BAY, Wis. (AP) — Aaron Rodgers had his best game by far under new Packers coach Matt LaFleur, throwing for 429 yards and five touchdowns…
The Bears have yet to unlock top pick David Montgomery in their shockingly inept run game, and his fellow newcomers on offense, including Mike…
The Latest on Week 7 in the NFL (all times EDT):
NASHVILLE, Tenn. (AP) — Philip Rivers and the Los Angeles Chargers thought they scored the go-ahead touchdown not once, but twice inside the f…
UNIONTOWN, Pa. (AP) — Pittsburgh Steelers backup linebacker Anthony Chickillo is facing multiple misdemeanor charges after being arrested earl…
SEATTLE (AP) — Expecting Russell Wilson to remain perfect for an entire season, let alone another week, was unrealistic. At some point there w…
CHICAGO (AP) — Mitchell Trubisky made a couple of bad throws. Anthony Miller had a costly fumble. A blocked punt turned into a safety, and Chi…
CHICAGO (AP) — The New Orleans Saints insisted they were ready for the challenge once Drew Brees went down. All they've done since is back up …
Mitch Trubisky's left shoulder might be closer to fixed, but Matt Nagy's Bears offense has never been further from it.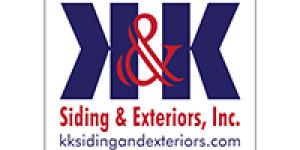 K & K Siding and Exterior Inc.
NASHVILLE, Tenn. (AP) — The Tennessee Titans came up with an amazing goal-line stand stopping the Los Angeles Chargers.
SEATTLE (AP) — Lamar Jackson was mad. He was mad about settling for field goals three times in the first half. Mad about a delay-of-game penal…
LANDOVER, Md. (AP) — Nick Bosa sacked Case Keenum to run out the clock, belly flopped onto the field and rode it like a Slip 'N Slide.
Matt Ryan became the latest star quarterback to go down in a rugged season for passers, injuring his right ankle when he was sacked by the Los…
EAST RUTHERFORD, N.J. (AP) — Saquon Barkley returned after missing three games with a sprained right ankle, and it really didn't do much for t…
GREEN BAY, Wis. (AP) — The possibility of the Raiders winning against Aaron Rodgers and the Packers went tumbling through the end zone late in…
EAST RUTHERFORD, N.J. (AP) — The game was billed as the return of Saquon Barkley to the New York Giants' lineup and the matchup of first-round…