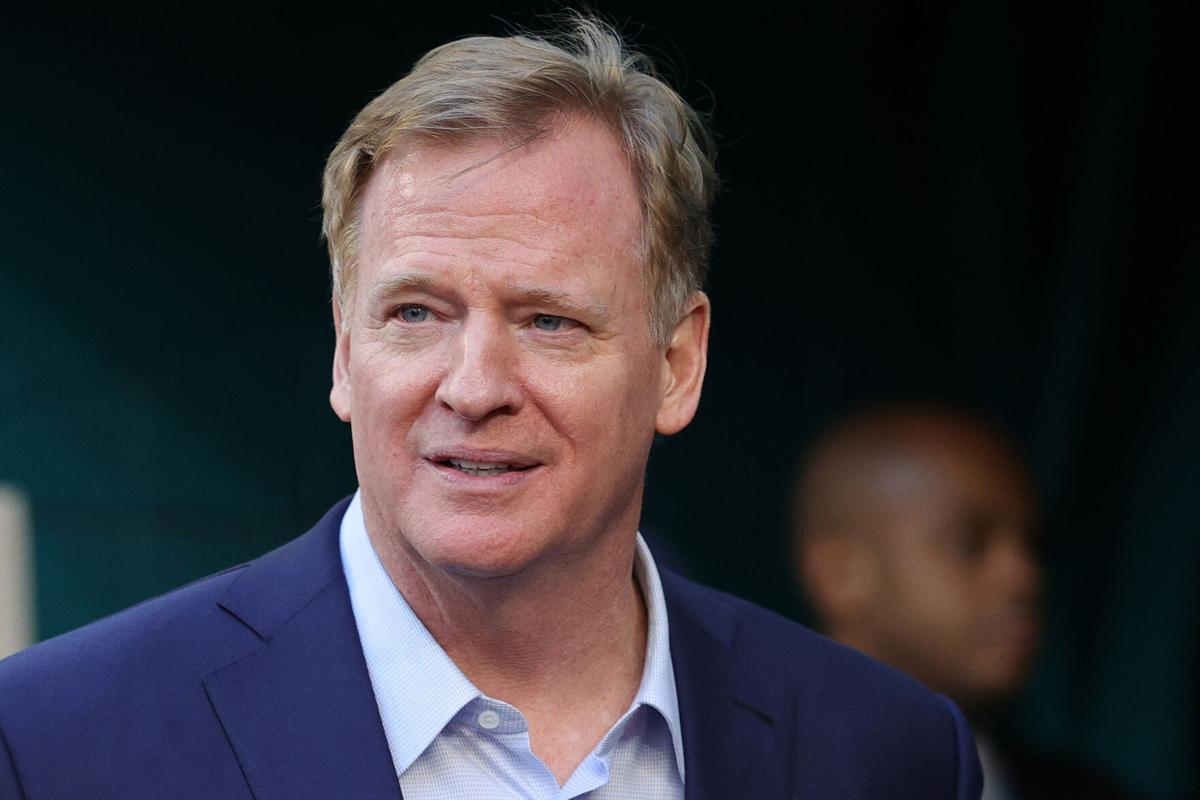 The NFL expects to have players on the field for spring workouts and is incentivizing teams and players to get the COVID-19 vaccine.
The league isn't requiring anyone to be vaccinated, but a Wednesday memo from the NFL management council told teams to expect protocols to be amended and possibly even relaxed for individuals and clubs that achieve a certain rate of vaccination.
"It is expected that the NFL-NFLPA COVID-19 protocols will be amended in the coming months to eliminate a number of significant restrictions for vaccinated individuals," the memo read, "such as the need to participate in daily testing, quarantine periods due to close contact with an infected individual and/or refraining from social gatherings among other vaccinated individuals.
"It is also anticipated that clubs that achieve a certain rate of vaccination among its tiered staff and players may be permitted to relax restrictions that apply to meetings, mealtime and use of locker rooms."
All 32 teams will begin their voluntary offseason programs on April 19, rather than the rookie coaches starting two weeks early on April 5.
The NFL instructed clubs to remain prepared to continue conducting virtual meetings and daily COVID-19 testing, as clubs did during the 2020 regular season.
But the owners also said "we do not anticipate a duplication of last season's virtual workout program," which will be music to the ears of head coaches and many players eager to get on the field and get back to work.
Some players already have been working out at team facilities anyway, such as Giants edge rusher Lorenzo Carter, who has done some of his recent workouts and rehab from an Achilles tear in East Rutherford.
Players will be able to earn workout bonuses at the facilities in accordance with their individual contracts, compared to last spring at the height of the pandemic, when players stayed home and some teams conducted and monitored virtual workouts from afar.
The NFL and players' union will continue negotiations on the full parameters and details. The union has pushed hard to retain as much of last year's virtual work as possible, particularly since it conceded a 17th regular-season game to the league in last year's bargaining.
Many coaches, agents and players have been restless over the lack of guidance on how this spring would proceed, though. And many rank-and-file players want to get back in their buildings. So Wednesday's memo was a breath of fresh air.
It provided some definition of the short-term plan, and it spread some optimism concerning the relaxing of restrictions this summer and fall if teams put safety first.
Commissioner Roger Goodell said in early February that the NFL is "not gonna jump in line" for vaccines.
"We think the priorities that are established by the health experts to get the frontline workers and others, teachers, vaccinated are things that are necessary," he said.
But there are encouraging signs that the young and fit NFL player crowd may be eligible sooner than previously expected as states increase vaccine eligibility.
New York residents 30 and older are now eligible. Starting Tuesday, New York residents ages 16 and up can get the shot.
New Jersey, where the Giants and Jets largely live and work, is behind. Only people age 55 and over will be eligible as of Monday, with the exception of those with disabilities.
But players may be eligible in their home states around the country, and New Jersey's limit hopefully expands and accelerates as vaccine supply increases.
In the meantime, the NFL is proceeding with caution in the spring, keeping meetings virtual, with the degree of the on-field portion still not yet completely defined.
And the idea will be to get these organizations and players closer to where they want to be by the time training camp and the preseason roll around in late July and early August.
The league instructed clubs to review and update their COVID-19 management and safety protocols as needed by next Tuesday. Clubs were ordered to begin compiling a list of players and staff that have been fully vaccinated.
"For the purposes of this memo "full vaccinated" means individuals who are two weeks past a dose of the Johnson & Johnson vaccines or both doses of a Pfizer or Moderna vaccine," the memo said.