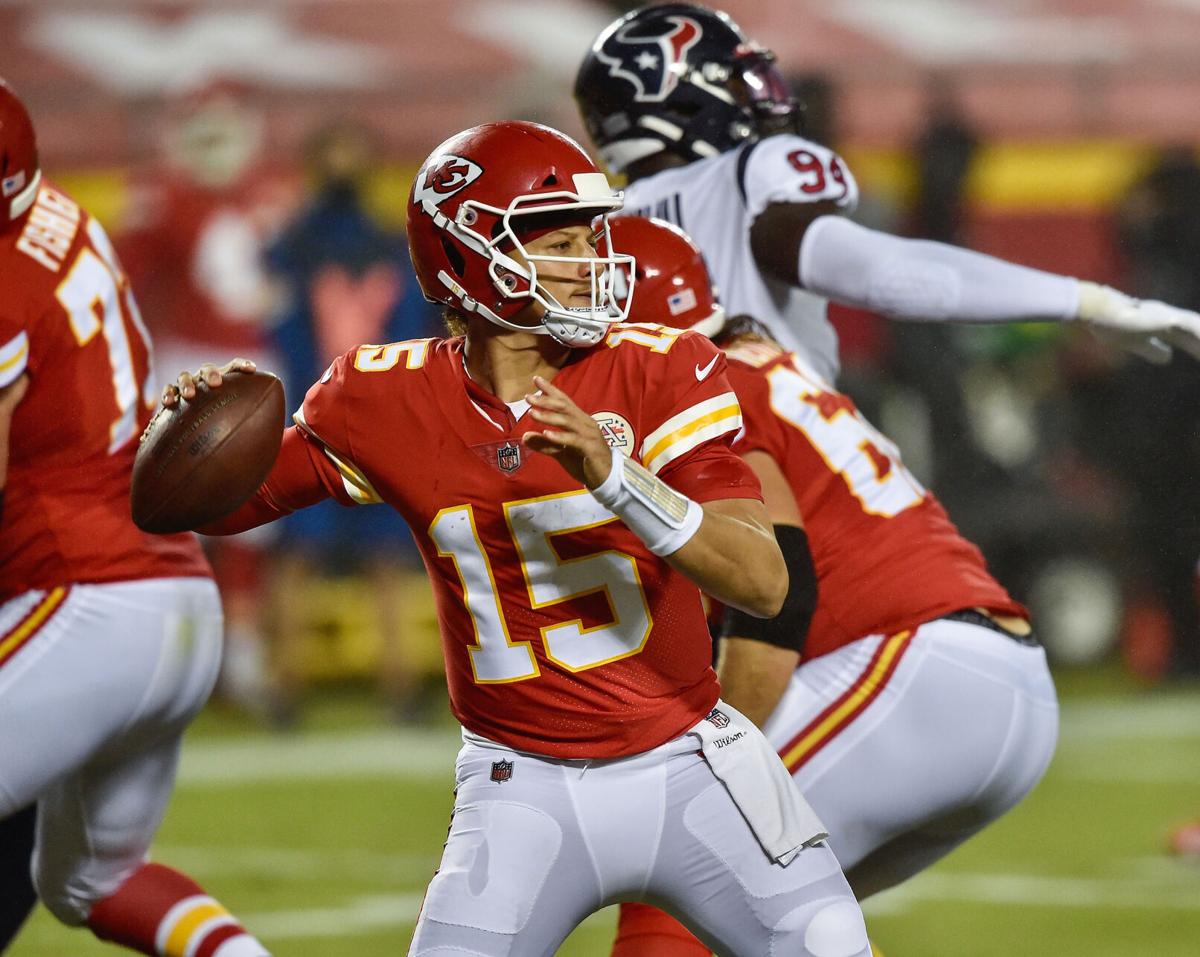 The scoreboard operator at M&T Bank Stadium figures to be a busy person when the Chiefs and Ravens, both 2-0, square off on ESPN's Monday Night Football.
Baltimore enters Week 3 ranked third in the league in scoring, averaging 35.5 points per game, while the Chiefs are eighth with 28.5.
The two teams have done their part to contribute to an offensive explosion the likes of which has never been seen before through two weeks of an NFL regular season.
Entering Week 3, and not counting this week's Thursday night game, the NFL experienced 186 total touchdowns and 1,611 total points scored, both of which are the most in league history though the first two games of any season.
"I'd have to look at all of it," Chiefs defensive coordinator Steve Spagnuolo said. "When you say that, as a defensive coach, you're like, 'Wow.' "
OK, how about this angle: Are defenses suffering with no offseason workout programs, which consist of organized team activities and mandatory minicamp, an abbreviated training camp and the absence of four preseason games? All of those changes were made because of the ongoing COVID-19 pandemic.
"That's a great question," Ravens coach John Harbaugh said during a Thursday teleconference. "I really would be doing a disservice to try and answer it on a macro-level, because I just really don't know as far as everybody else. I just know about us."
Well, it's been so far, so good in Harbaugh's camp.
In addition to ranking third in points scored, the Ravens are fourth in rushing (170.5 yards per game), fourth in yards per play (6.4), eighth in time of possession (32:25 per game) and 12th in net yards per game (394).
Defensively, the Raven hold their own by ranking first in points allowed per game (11), sixth against the pass (210.5 yards per game) and seventh against the run (94.5 yards per game).
The absence of a traditional offseason clearly hasn't hurt Baltimore.
"I think we did everything we could to maximize every aspect of our preparation and try to be the best team we could be as quickly as we could be, and we're still trying to do that," Harbaugh said. "We're just starting on that journey."
The same could be said for the Chiefs, of course, as Kansas City has the opportunity to improve to 3-0 with a win over Baltimore.
With quarterback Patrick Mahomes at the controls, the Chiefs are well-equipped to put up video game-like numbers on any given week, offseason workout program or no.
Through two games, the Chiefs' offense ranks eighth in rushing (145.5 yards per game), eighth in third-down conversion percentage (50), 13th in total yards per game (391.5) and 18th in passing (246 per game).
The Chiefs also have the benefit of stability, with numerous starters returned on both sides of the ball. That's led to a sense of normalcy and an understanding of what Chiefs coach Andy Reid expects.
"Coach Reid did an unbelievable job to make it as normal as possible," defensive tackle Chris Jones said. "It felt normal to us. Nothing really changed other than the fact we didn't have any preseason games. Everything else was pretty normal.
"I don't know what other organizations are doing or how they handled training camp, but for us, it was pretty normal. Nothing really changed for our unit."
Perhaps not, but what has transpired around the NFL is wild. The previous highs for most touchdowns through two weeks of a regular season was 174 in 2018, and most total points in the same span was 1,556 in 2012.
While Spagnuolo preferred not to speculate about what might be driving the league's recent scoring binge, he did note that football has evolved over the years at the college level, where high-scoring games with explosive offenses tend to dominate box scores. And that reality has certainly matriculated to the pro level now, too.
Ultimately, Spagnuolo has a simple approach for dealing with all the record-breaking offense.
"I'm just hoping it's not us that's giving up all the points," Spagnuolo said.
If trends hold, they might not be. The Chiefs' defense enters Week 3 ranked a highly respectable ninth in the league in points allowed (20 per game).
Be the first to know
Get local news delivered to your inbox!