Running back was a Super 25 selection as a junior.
High school sports could return this fall, but changes are likely.
Officials have adjusted schedules with hopes of finishing the season on the field.
To say that Adrian McNamee is excited about her latest coaching position would be an understatement.
Greg Mendenhall is set to take over as the new head football coach at Riverside. The news was first reported on the wyofootball.com website.
Setter was a three-time all-state selection at Wright.
Braves' senior-to-be earns third Gatorade award.
The former two-time Gatorade Player of the Year grew up watching the Pronghorns.
Cowley's Aubrianne Crosby was the recipient of a fitness award Friday during the preliminary competition of the Distinguished Young Women Nati…
Senior-to-be has now won five state Gatorade honors.
Dax Yeradi, a recent graduate of Wright Junior/Senior High School, was recognized Tuesday for his work on the football field and in the classr…
The first Rock Springs player to win the award, Bedard was a three-time all-state selection in soccer.
Shime is the second Kelly Walsh female athlete to win the award (Madison Vinich, 2018).
State's top seniors were scheduled to compete next month in Casper in volleyball and boys and girls basketball.
The games were originally scheduled for this weekend n Sheridan and Billings.
Buffalo's Joe Musselman was recognized Monday as the Gatorade Wyoming Boys Soccer Player of the Year for 2020.
Rivals.com lists Lovering as the No. 9 high school center in the nation.
A closer look at the 2020 Milward Simpson Award girls finalists.
A closer look at the 2020 Milward Simpson Award boys finalists.
Coronavirus pandemic could mean changes in fall schedules.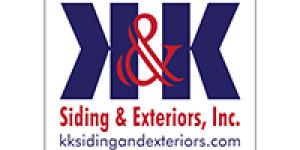 K & K Siding and Exterior Inc.
High school seniors who combined to earn 50 all-state honors in multiple sports comprise this year's finalists for the Milward Simpson Athlete…
Campbell spent the past 12 years coaching in the Casper Midget Football Association.
While Asher is not walking yet, his progress far exceeds what doctors ever expected, and at a quicker pace.
Palmer is first Casper wrestler to win four state titles.
State champion will wrestle at the University of Wyoming next season.
Former player Tannar Galey takes the reins during an unprecedented season.