The former two-time Gatorade Player of the Year grew up watching the Pronghorns.
Shime is the second Kelly Walsh female athlete to win the award (Madison Vinich, 2018).
State's top seniors were scheduled to compete next month in Casper in volleyball and boys and girls basketball.
The games were originally scheduled for this weekend n Sheridan and Billings.
A closer look at the 2020 Milward Simpson Award boys finalists.
High school seniors who combined to earn 50 all-state honors in multiple sports comprise this year's finalists for the Milward Simpson Athlete…
See where Wyoming's high school seniors will continue their athletic careers and read the Star-Tribune's past coverage of them.
Former football assistant was the Panthers' boys head basketball coach the past seven years.
The Buffalos won state championships as both sophomores and seniors and played in three state title games.
The Worland boys were primed for runs at two state championships. Then both got canceled.
Senior averaged 13.0 points and 8.0 rebounds for the Tigers this season.
The Wyoming Coaches Association selected its winter coaches of the year over the weekend, with 16 winners announced in five sports.
Hornets senior averaged 21.9 points per game this season.
Cheyenne East's Ky and Graedyn Buell push each other to be the best.
Junior is just second boys winner from Sheridan.
Wyoming Coaches Association Class 3A/4A all-conference basketball teams
Wyoming Coaches Association Class 4A All-State basketball
Wyoming Coaches Association Class 3A All-State basketball
Canceling the Wyoming State High School Class 2A/4A Basketball Championships wasn't an easy decision to make.
The tournament will be difficult to reschedule, an official said.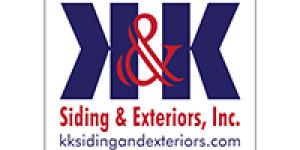 K & K Siding and Exterior Inc.
Players and coaches try to wrap their heads around cancellation.
The executive director of the county health department said it was important to be proactive in calling off the tournament so that COVID-19 "d…
State basketball: Class 3A Reasons to Watch
State basketball: Class 4A Reasons to Watch
WHSAA Commissioner Ron Laird reiterated that officials remain in contact with the Wyoming Department of Health to stay current on the situation.
State basketball: Class 4A boys matchups
State basketball: Class 3A boys matchups