Junior is just second boys winner from Sheridan.
Wyoming Coaches Association Class 3A/4A all-conference basketball teams
Wyoming Coaches Association Class 4A All-State basketball
Wyoming Coaches Association Class 3A All-State basketball
Canceling the Wyoming State High School Class 2A/4A Basketball Championships wasn't an easy decision to make.
The tournament will be difficult to reschedule, an official said. 
Players and coaches try to wrap their heads around cancellation.
The executive director of the county health department said it was important to be proactive in calling off the tournament so that COVID-19 "d…
State basketball: Class 3A Reasons to Watch
State basketball: Class 4A Reasons to Watch
WHSAA Commissioner Ron Laird reiterated that officials remain in contact with the Wyoming Department of Health to stay current on the situation.
State basketball: Class 4A boys matchups
State basketball: Class 3A boys matchups
Chiefs join Star Valley (1988-89) and Gillette (1987-90) in accomplishing the back-to-back feat.
Class 1A/2A all-state basketball
Class 3A/4A boys regional basketball scores
Here's a photographic look at Saturday's championship games.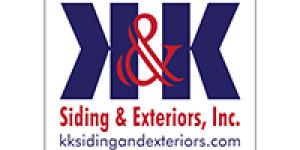 K & K Siding and Exterior Inc.
The small schools had their fun and raised their trophies. Now it's time for the big schools to take center stage.
Panthers take down defending champ Farson in title game.
Wyoming Indian didn't make it easy. Repeats never are. 
Wyoming State High School Basketball Championships for classes 1a and 2a completed their semi final rounds Friday. Championship finals will be…
Friday, at Casper Events Center
Encampment knew it wasn't going to be easy.