National high school athletics numbers decreased during the 2018-19 school year, marking the first time those numbers dropped from the year be…
When Phil Choler left his home state of Indiana for Wyoming he knew he'd find his way back to basketball. A decade later he's reacquainted wit…
Like a choreographed and heavily practiced dance, Davion McAdam grabbed the rebound at the edge of the elbow and drove. Each step planted with…
College basketball has been the dream for Cade Ostenson since he was in middle school. Shortly after the dream came the vision, and the path f…
For a high-school career as decorated as the one Jordan Malm leaves behind, it's almost unbelievable that Torrington couldn't win the big one.…
Rosters were announced Sunday night for the 2019 Wyoming Coaches Association North/South All-Star games. This year's games — volleyball, girls…
The Natrona County boys basketball team opened the 2014-15 season with a 78-36 loss to defending state champion Gillette. Four months later th…
Natrona County boys head basketball coach Shawn Gillum has resigned, he confirmed to the Star-Tribune on Thursday. Gillum, who tendered his re…
University of Wyoming signees McKinley Bradshaw of Lyman and Parker Christensen of Sheridan were chosen as the 2019 Milward Simpson Award winn…
For the second day in a row the Wyoming boys made a run at Montana and the extensive losing streak only to fall just shy. The Treasure State's…
Team Montana swept Wyoming in Billings, Montana, on Friday in the first day of the Montana-Wyoming All-Star Basketball Series. In the boys' ga…
The annual Montana-Wyoming All-Star Basketball Series unfolds this weekend across both the Treasure and Equality States, albeit with a slight …
Kelly Walsh finished the 2018-19 academic year the same way it started it — with a state championship.
Twin brothers Shane and Conor McGraw spent a lot of time on the podium at the recent Wyoming State High School Class 1A Track and Field Champi…
A trio of Kelly Walsh boys signed their letters of intent on Wednesday to continue their athletic and academic careers after high school.
Longtime Moorcroft football coach Carl Mirich passed away Monday at his home.
Wyoming's representatives for the annual Montana-Wyoming All-Star Boys Basketball series have been selected.
USA Today High School Sports released its ALL-USA Wyoming Boys and Girls Basketball teams earlier this week. According to the description, the…
Winter Coaches of the Year
Photos from the Evanston vs Natrona doubleheader in Casper Saturday, March 23, 2019.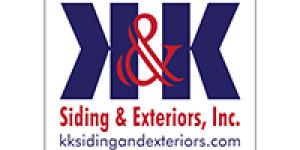 K & K Siding and Exterior Inc.
Cheyenne East senior Erik Oliver was recognized as the Gatorade Boys Basketball Player of the Year for Wyoming on Friday.
Kelly Walsh head coach Randy Roden noticed the high-fiving Trojan fans and players following Gillette's upset victory over No. 1 Sheridan at C…
Photos from Saturday night's finals at the Casper Events Center. 
After a season of questioning, Kelly Walsh proved the doubters wrong.
Fittingly, the ball was in Antonio Coando's hands at the end of Saturday's Wyoming State High School Class 3A Basketball Championship game at …
Lander picked the perfect time to play its best basketball of the weekend.