The Douglas dynasty continued. A group of Worland seniors honored a former coach with a state championship. The Cody girls won the program's first title. The Cheyenne East boys ended a 17-year drought.
Those story lines capped Championship Saturday at the Ford Wyoming Center, but the games leading up to the title games had their share as well. Here's a final look at the 2023 Wyoming State High School Class 3A/4A Basketball Championships.
The Dynasty
For the fifth time in six years the Douglas girls hoisted the championship trophy. Take out 2020, when the Bearcats entered state undefeated only to have the state tournament canceled because of the pandemic, and Saturday's title would likely have been their sixth in a row.
Unlike in years past, though, Douglas wasn't the overwhelming favorite to win it all after losing to Buffalo in the East Regional championship game.
But in the state championship game, the Bearcats not only got 28 points from sophomore sensation Lauren Olsen, they also had their floor leader back on the court. Senior point guard Brook Wright, who missed the loss to the Bison with an injured shoulder, was 3-of-4 from behind the arc and finished with 14 points.
"Brooke controls our entire game and our dynamic is so much better with her on the court," Olsen said. "We missed her a lot last weekend and it was so nice to have her back."
Wright, who said she put in a lot of "extra hours" last week leading up to state, not only started all weekend, but was elated to see Buffalo advance from the other side of the bracket.
"If there was one team I wanted to see here it was Buffalo," she said. "I wanted that revenge, and that's what we got."
One for Gary
Worland senior starters Landen Gilmore, Court Gonsalez, Brock Douzenis, Kade Weber and Carter Clark led the Warriors to the 3A title for the second time in three years with a 37-35 victory over Lyman.
The Warriors did so with a heavy heart, however. Landen Gilmore's dad, Gary Gilmore, who had coached the five in elementary school, died on Jan. 18.
"When he passed it was rough for all of us," said Gonsalez, whose uncle, Frank Gonsalez, coached alongside Gary Gilmore in those early years. "We just had to come together and trust each other and that's what got us through.
"That's why this one is special for us because it's been our dream since we were little."
Weber credits Gary Gilmore for making the championship a reality.
"Landen's dad really brought us together and he was one of the main reasons we have the bond that we do," he said. "If it weren't for him I don't know where we would be right now. This was such an awesome moment for us, and for Landen especially."
The five seniors scored 31 of the Warriors' 37 points, with junior Owen Page adding the other six, in the championship game. Douzenis made what proved to be the game-winning free throws with 34.1 seconds remaining.
Not surprisingly, Worland head coach Aaron Abel had mixed emotions after the win.
"It's a bit of a bittersweet moment," he admitted. "Those five guys have given so much to the program the last four years. They've been such a big part of everything we've done the last four years. It's going to be weird to say good-bye to them.
"I was just very fortunate to be a part of this and have them trust me and have their parents trust me to be their coach the last four years."
Fillies ... finally
Cody ended two years of frustration in the championship game with its 65-53 victory against Thunder Basin. The victory capped a 25-0 season for the Fillies. Win No. 24 — a 63-45 defeat of two-time defending state champ Cheyenne East in the semifinals — might have been the most important, though.
"I was the one to say, 'We've still got a game to play,'" Cody head coach Chris Wagner said. "But I knew deep down once we got past East you could just feel it."
High-flying T-Birds
Since winning the 4A boys' state championship in 2006, Cheyenne East had been a regular at the state tournament, qualifying 15 times in 17 years. But the T-Birds hadn't advanced to the title game until last year when they lost to Thunder Basin.
Saturday, they trailed Laramie 37-36 late in the third quarter. Senior Garet Schlabs then made two free throws to give the T-Birds the lead for good and junior Drew Jackson followed with a 3-pointer as part of a 12-2 run that allowed Cheyenne East to take control.
After Schlabs' free throws, the T-Birds were on defense and Jackson looked into the crowd and gave a wink and a smile.
"That was to my family, my dad," Jackson said. "I shot that air ball in the first half and my dad was kind of laughing so I looked up and saw him. I just knew that next one was going in."
The championship was a bit of redemption for the Jackson family. Drew Jackson's dad, Jonath Jackson, was a two-time all-state player for the T-Birds (1993-94) and played on two state runner-up teams.
Notes and numbers
Riverton's Parker Paxton scored a weekend-best 30 points in the Wolverines' victory over Star Valley in the 4A consolation championship game. The junior guard was 6-of-13 from the floor, including 4-of-9 from behind the arc, and an impressive 14-of-15 from the charity stripe.
For the tournament, Paxton was 22-of-24 (91.7%) from the line.
Lyman (7) and Wheatland (5) combined for 12 points in the first half in their 3A boys' quarterfinal game. The Eagles were 1-of-12 (8.3%) from the field, with their only made field goal a 3-pointer, and 4-of-4 from the free-throw line. The Bulldogs, who didn't score in the second quarter, were 2-of-11 (18.2%) from the field, with one being a 3-pointer, but didn't attempt a free throw.
Lyman pulled away in the second half for a 32-17 victory. According to wyoming-basketball.com, the 17 points were the fewest scored in a state tournament game since Kelly Walsh beat Worland 33-9 in 1974.
The Douglas girls are now 153-7 the past six seasons and i11-0 all-time against Buffalo in the state tournament.
PHOTOS: Finals night at the Wyoming State High School 3A/4A Basketball Championship
Class 4A Boys Basketball Championship Game
Class 4A Girls Basketball Championship Game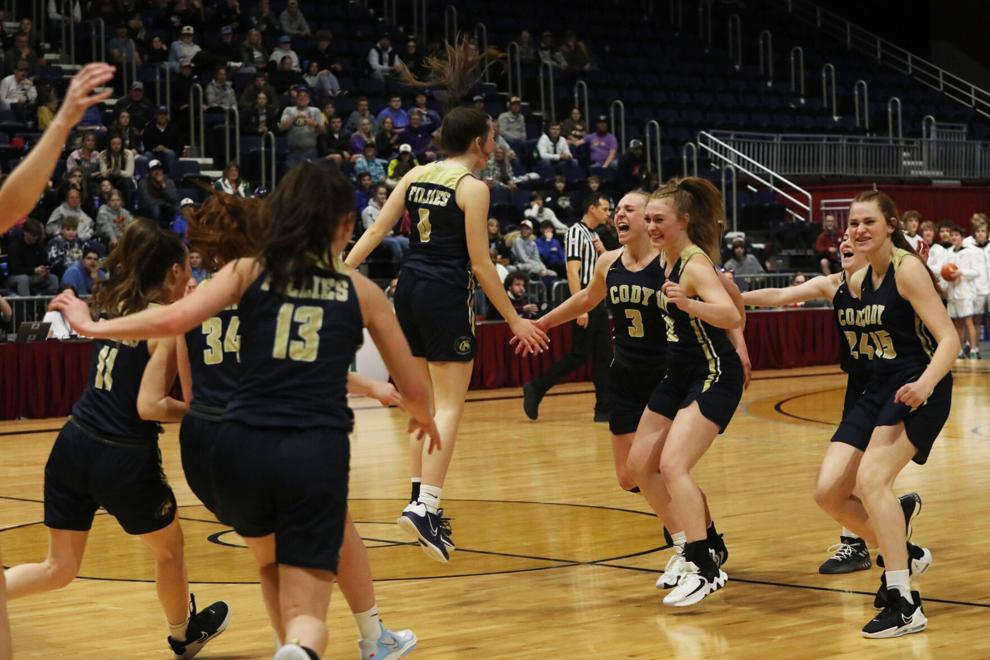 Class 3A Boys Basketball Championship Game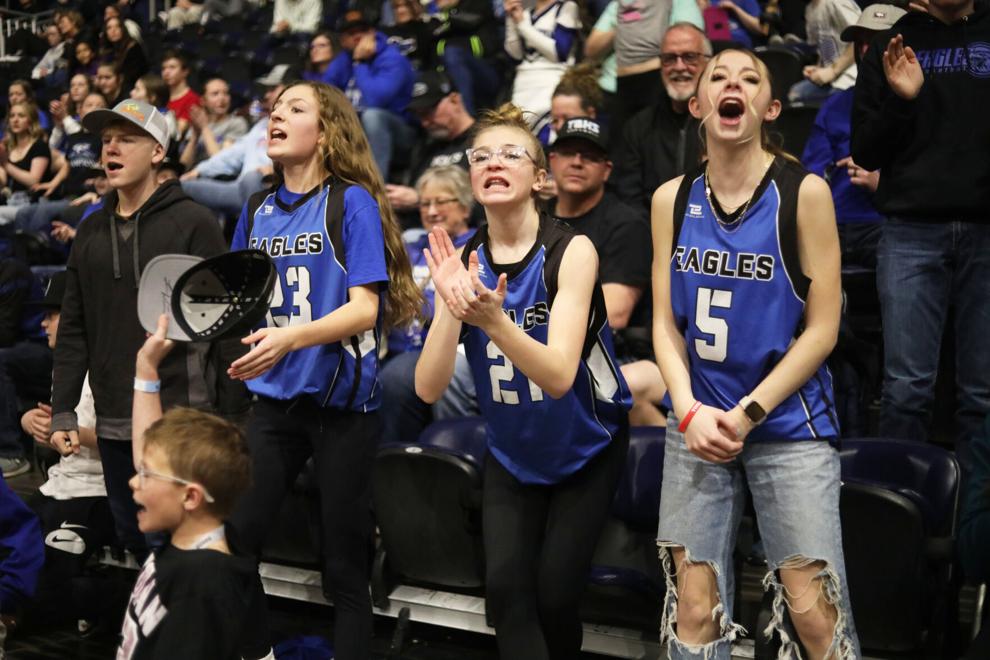 Class 3A Boys Basketball Championship Game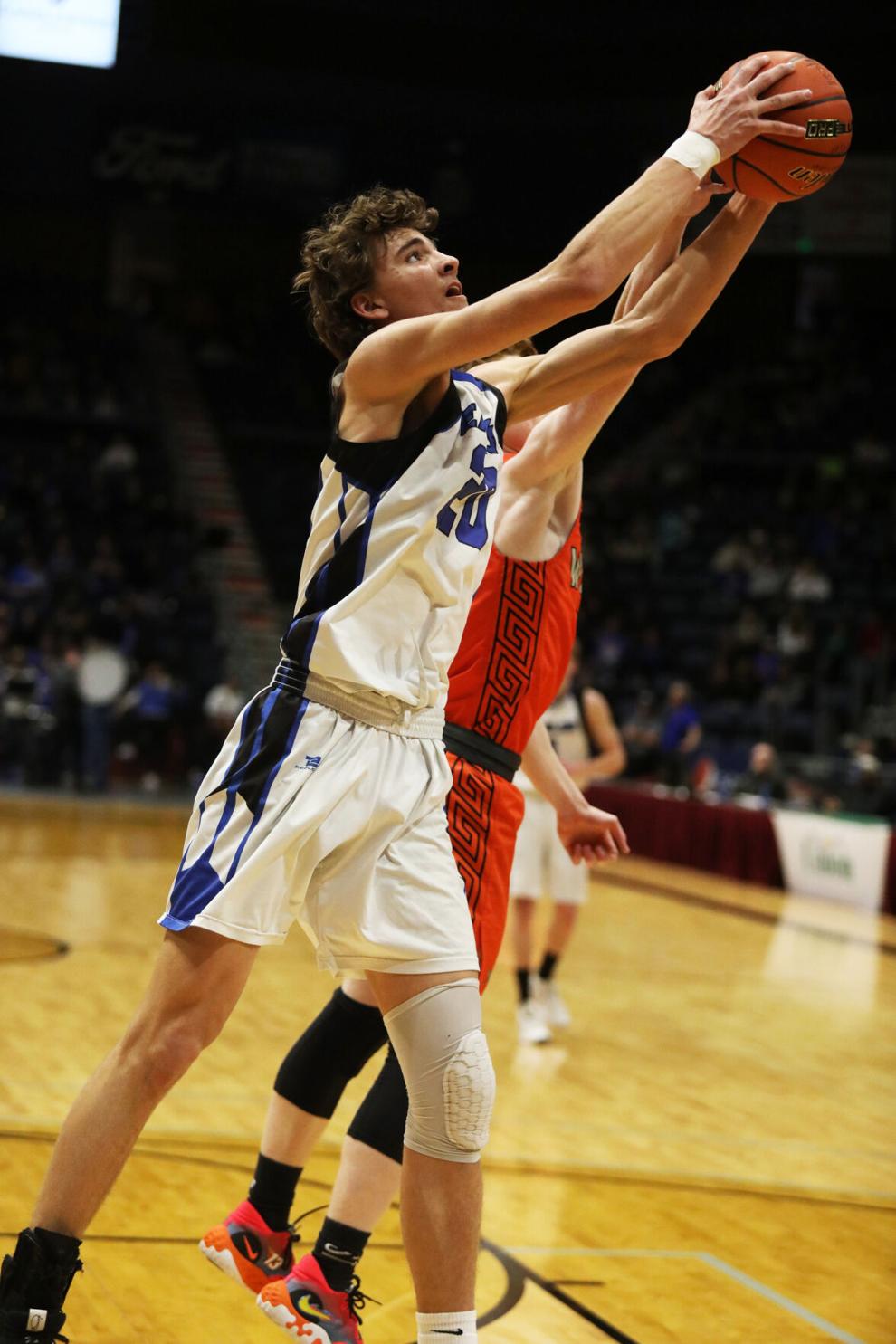 Class 3A Boys Basketball Championship Game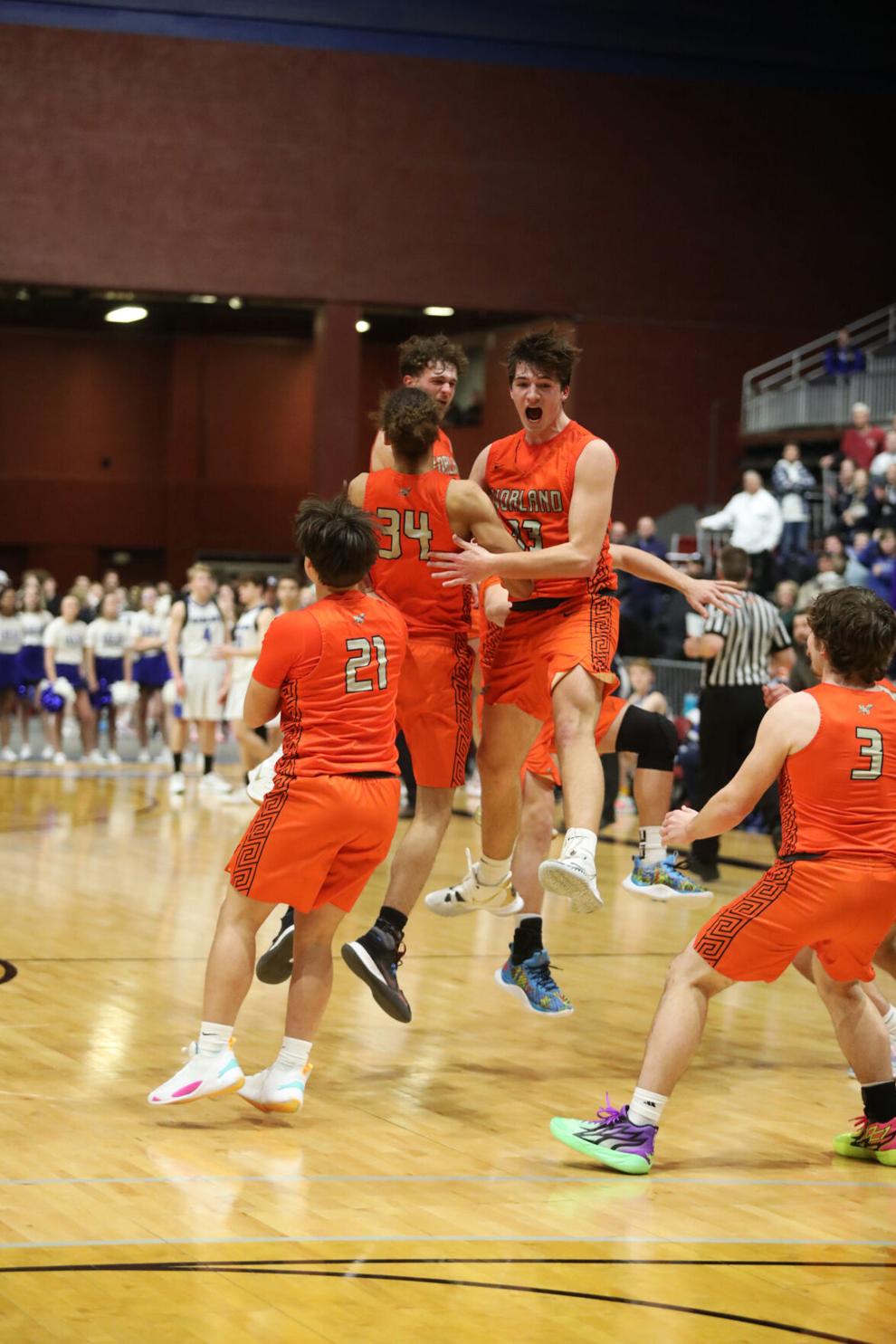 Class 3A Boys Basketball Championship Game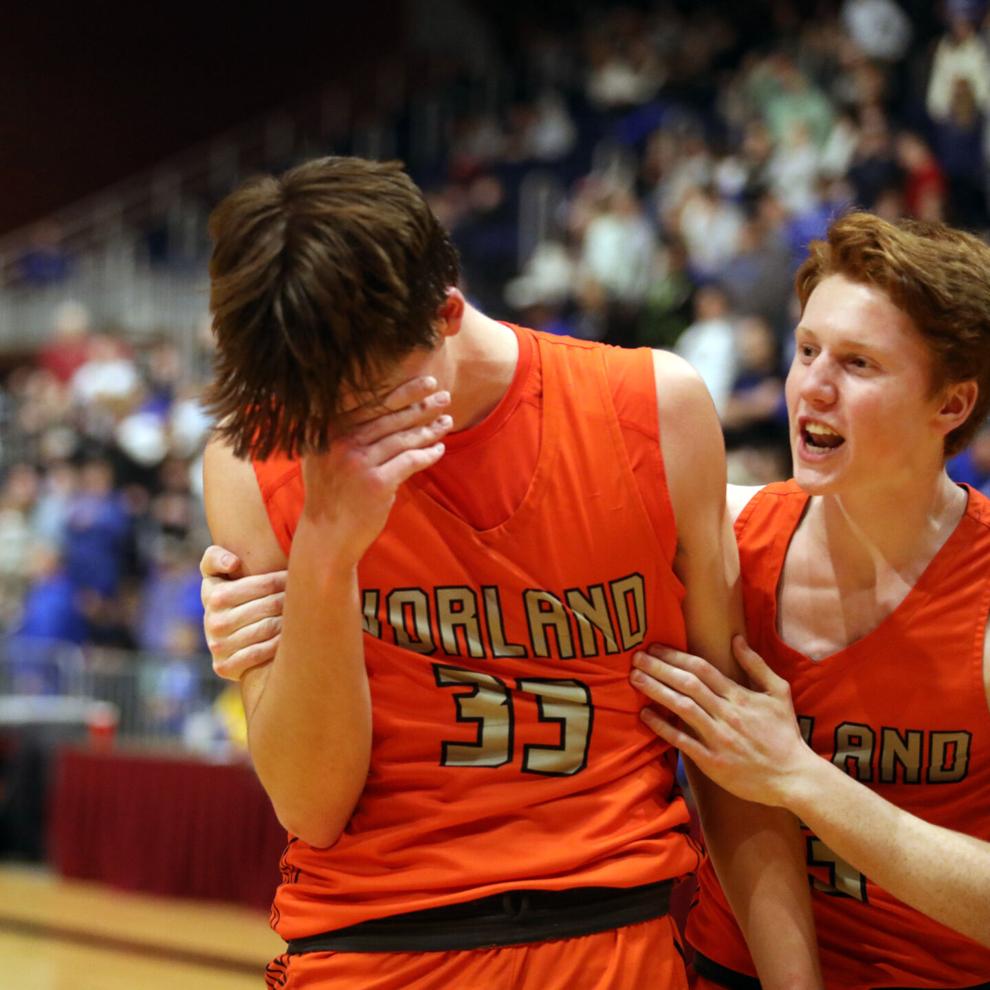 Class 3A Girls Basketball Championship Game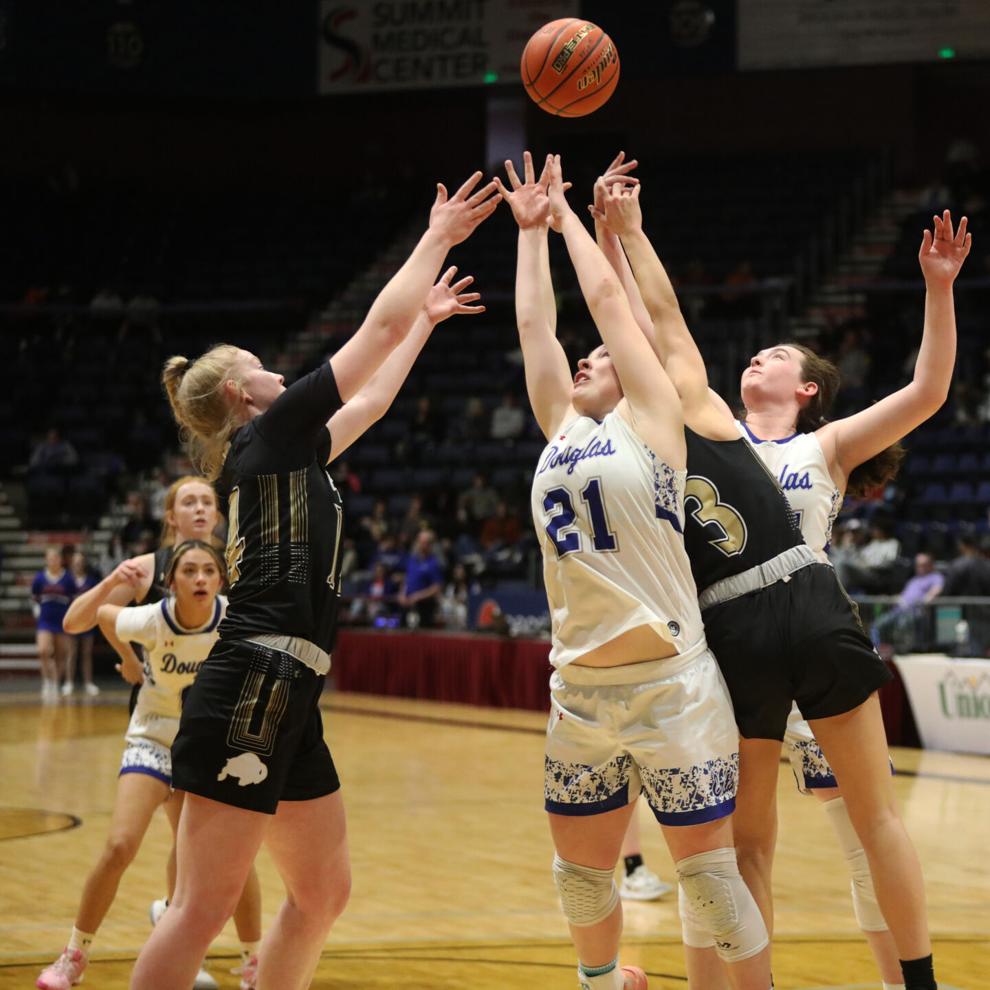 Class 3A Girls Basketball Championship Game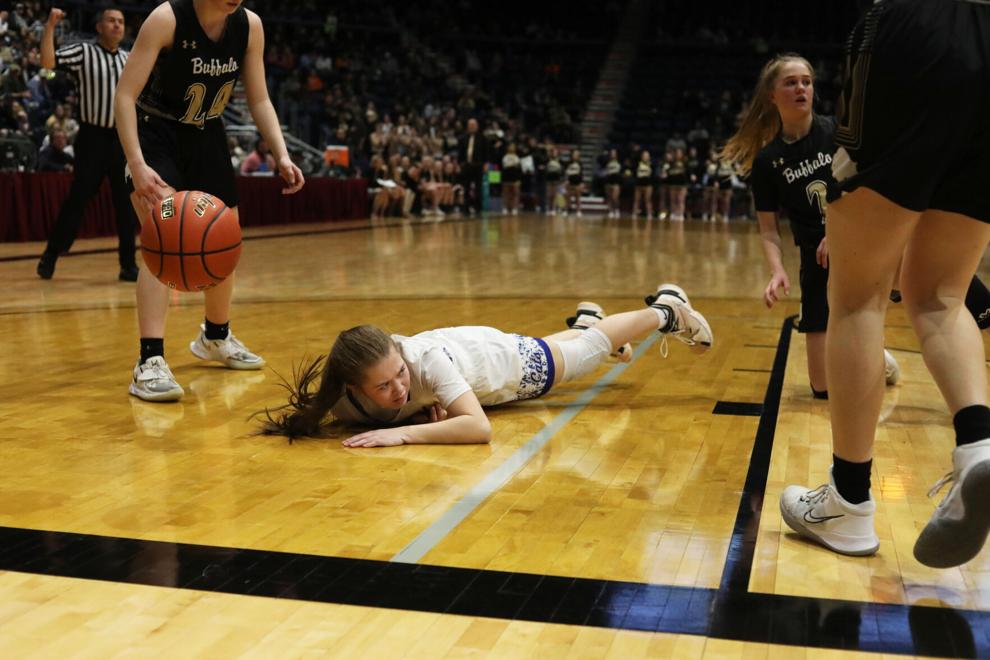 Class 3A Girls Basketball Championship Game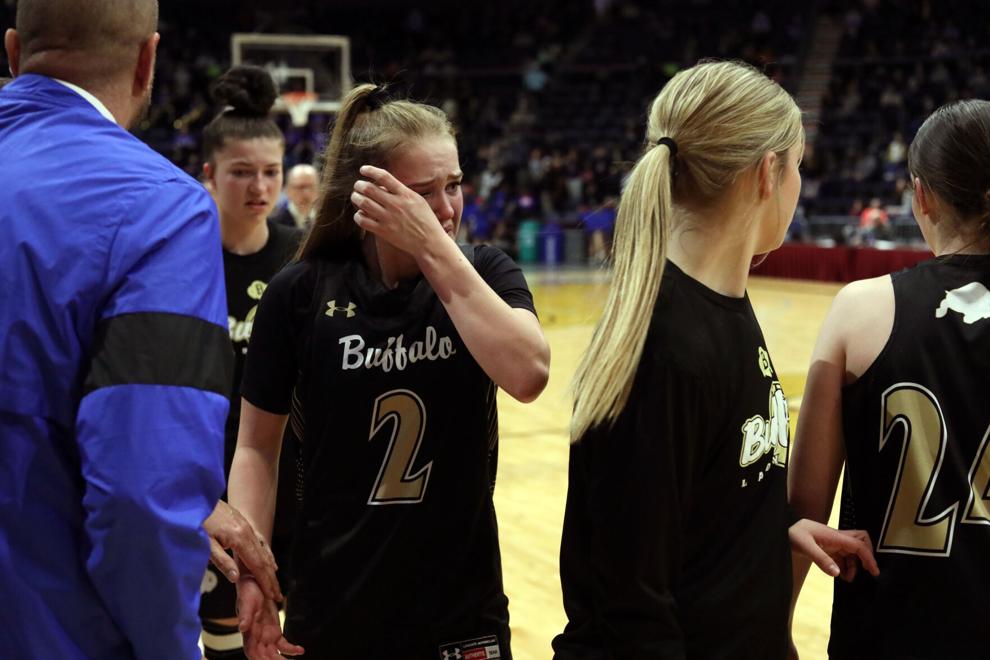 Class 3A Girls Basketball Championship Game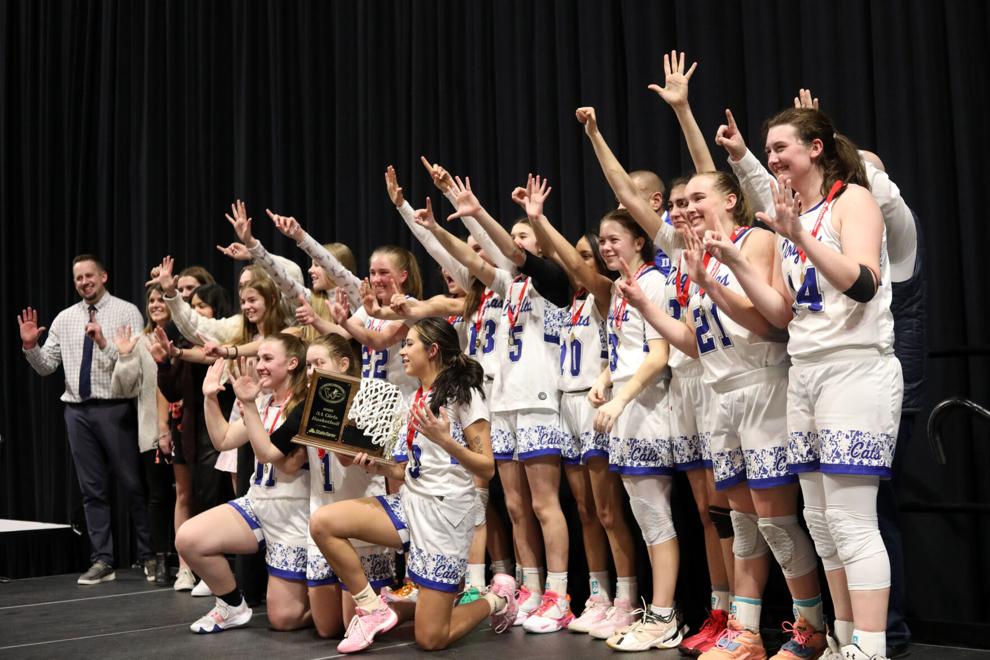 Class 4A Girls Basketball Championship Game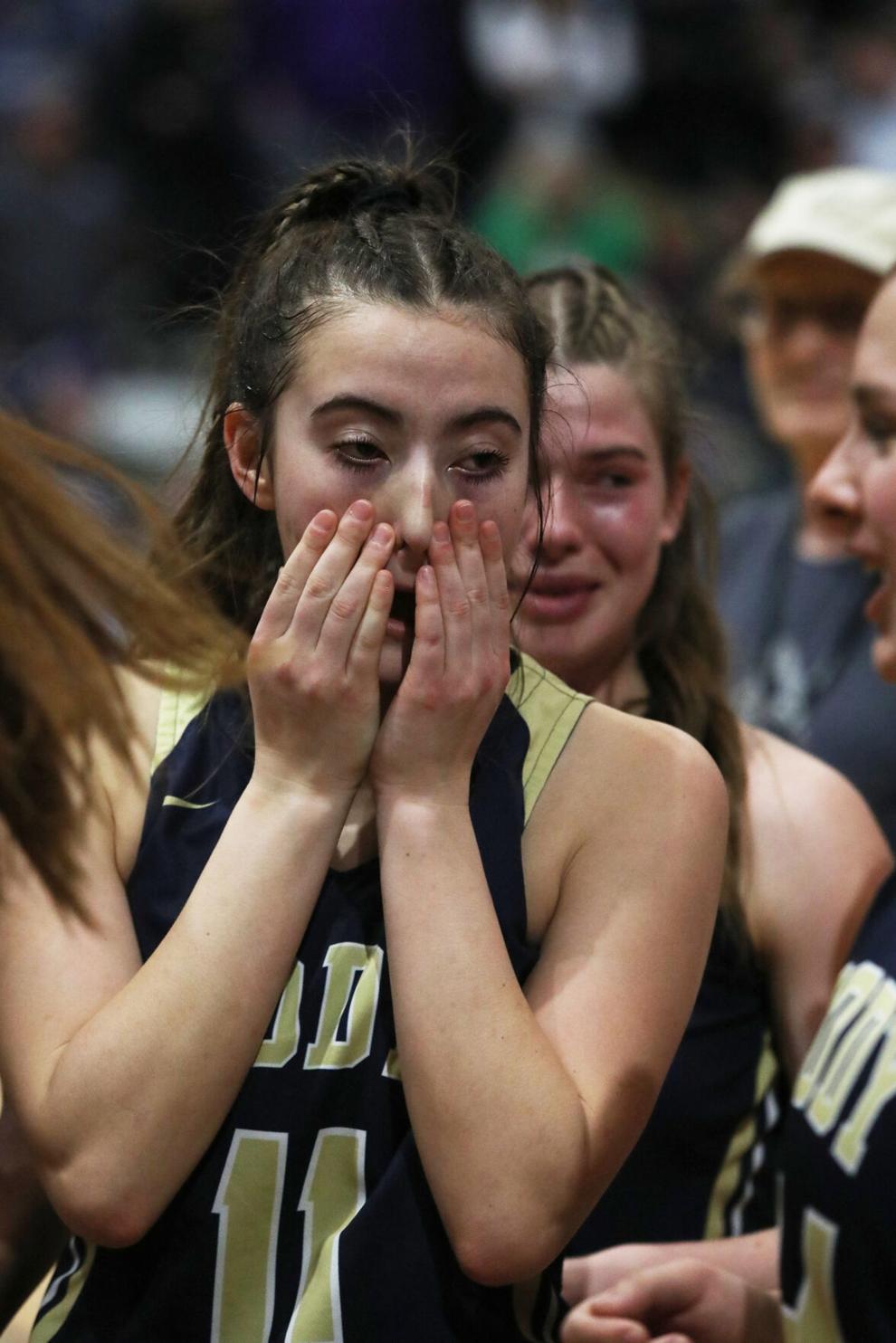 Class 4A Boys Basketball Championship Game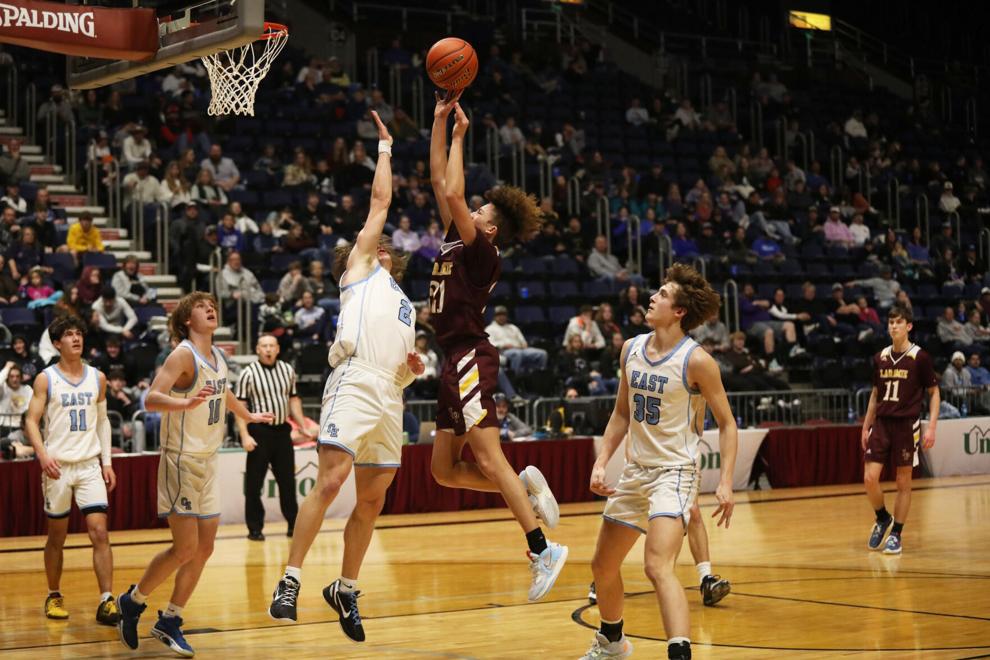 Class 4A Boys Basketball Championship Game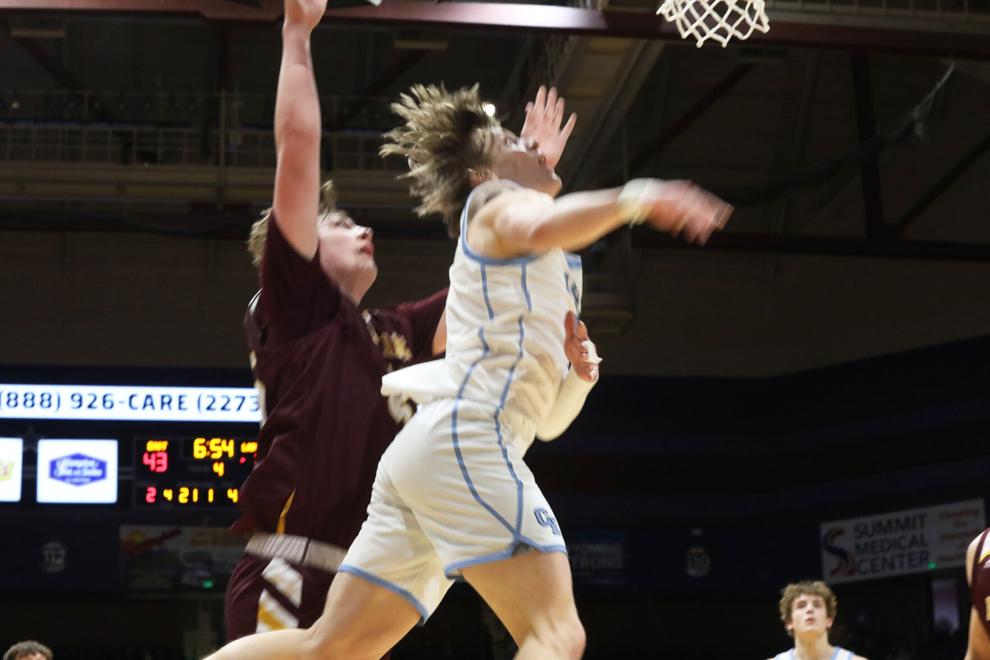 Class 4A Boys Basketball Championship Game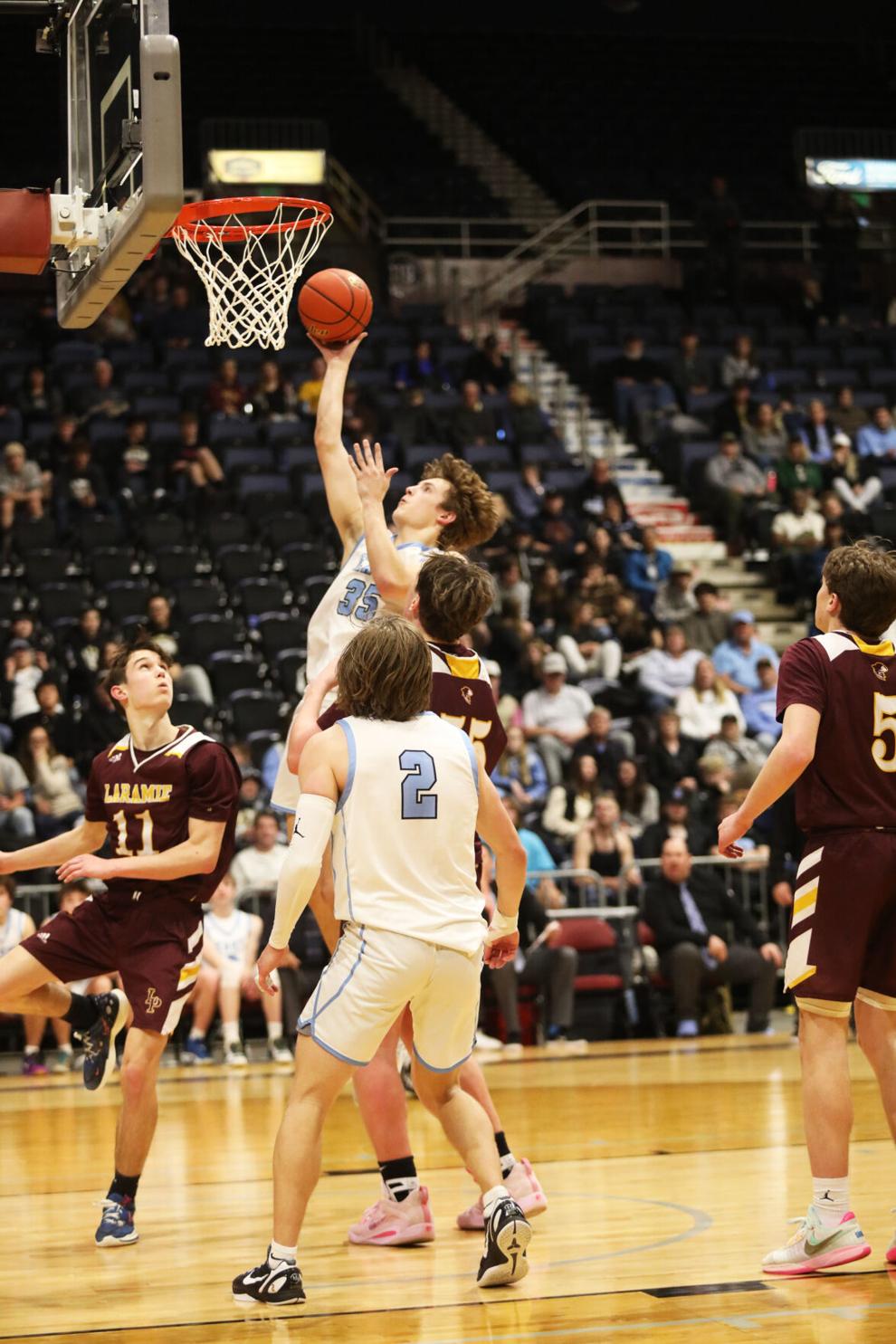 Class 4A Boys Basketball Championship Game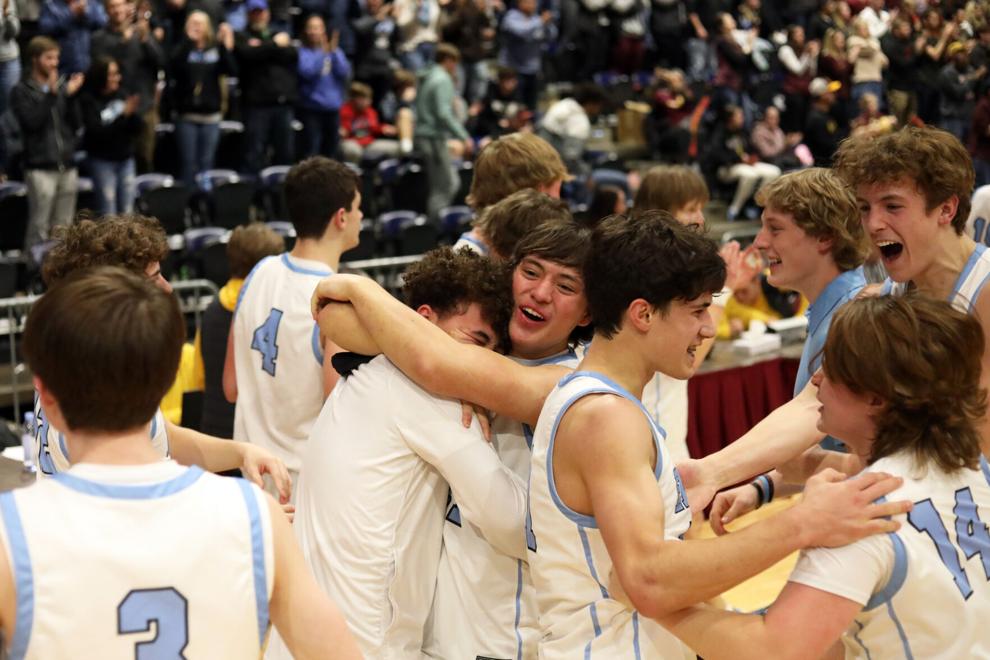 Class 4A Boys Basketball Championship Game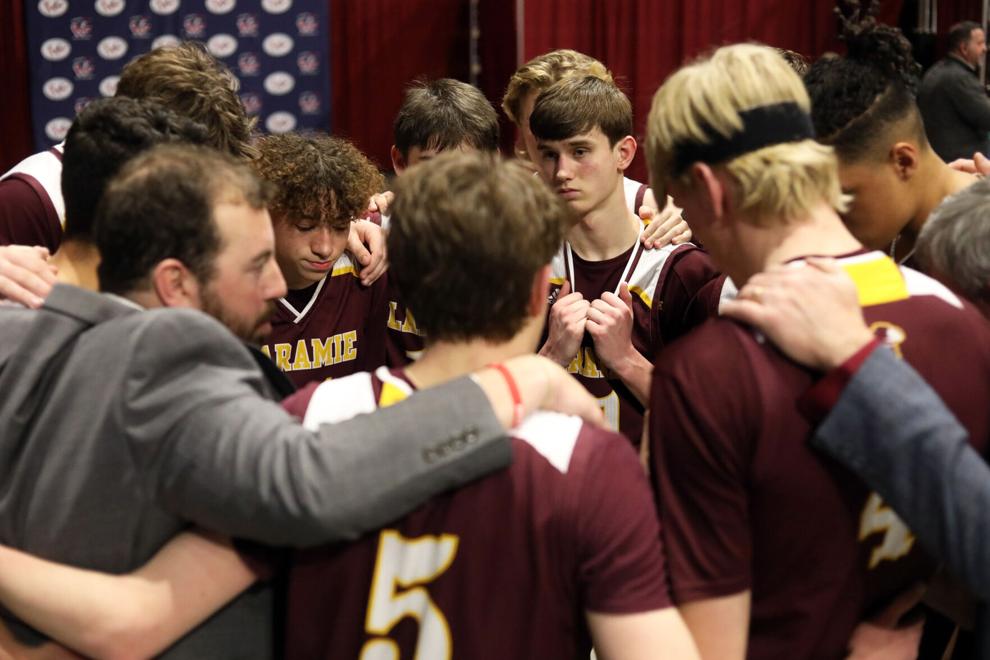 Class 4A Boys Basketball Championship Game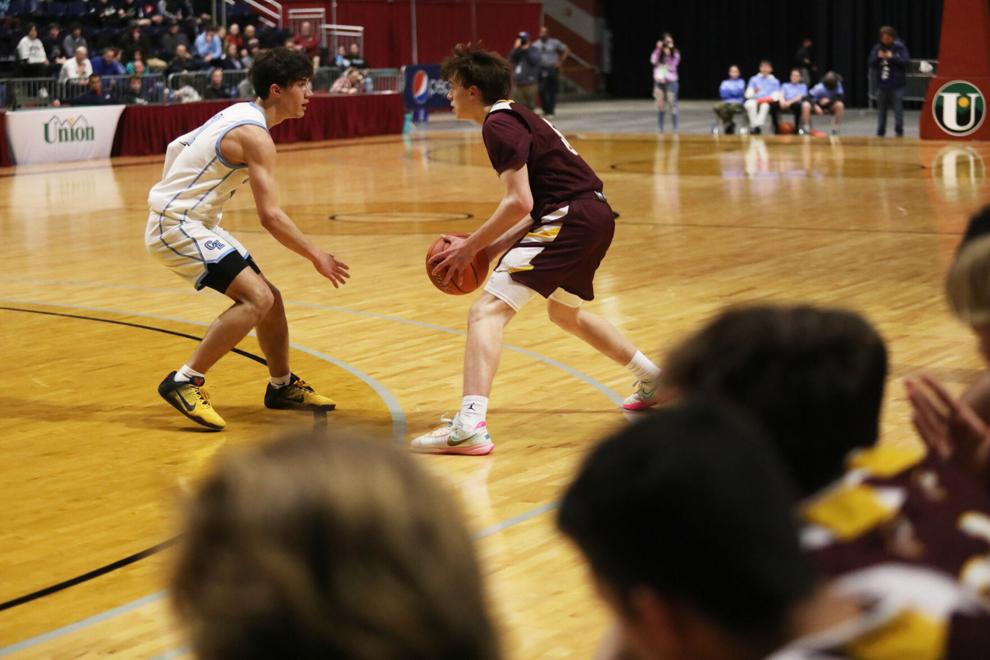 Class 4A Girls Basketball Championship Game
Class 4A Girls Basketball Championship Game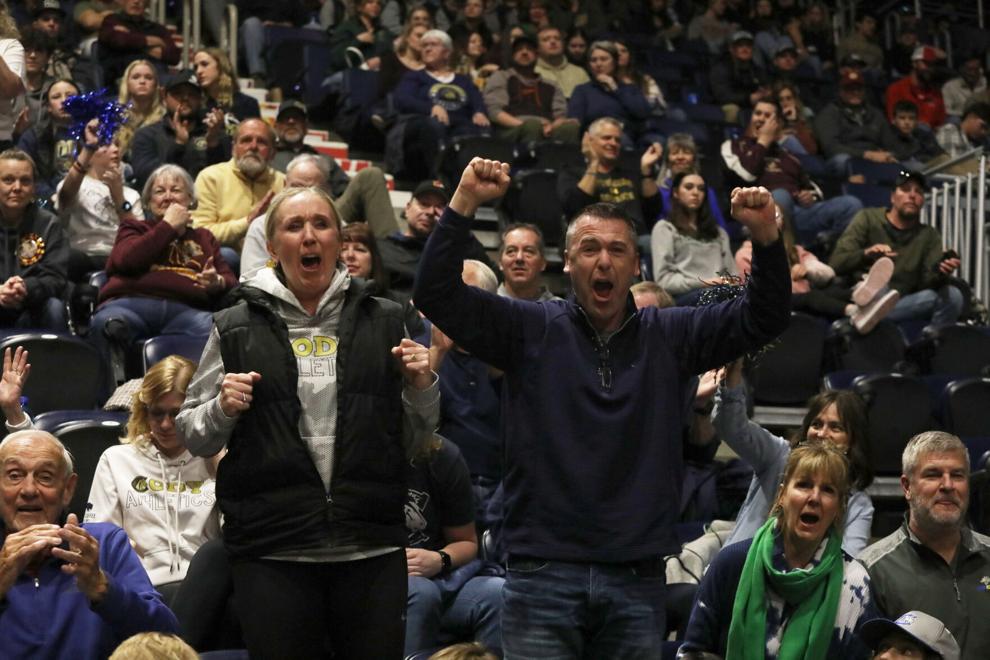 Class 4A Girls Basketball Championship Game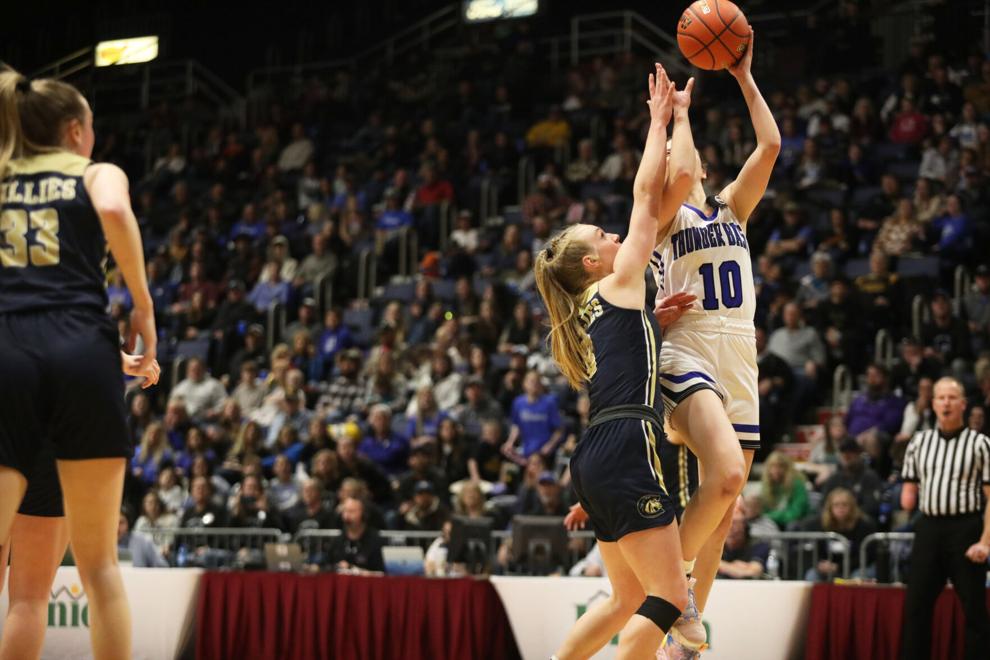 Class 4A Girls Basketball Championship Game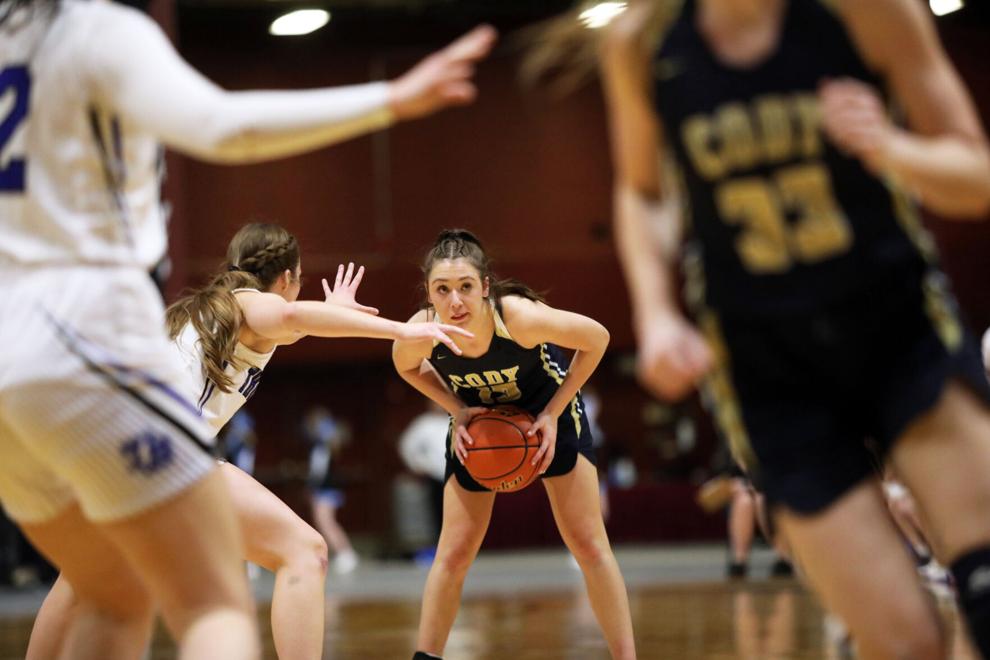 Class 4A Girls Basketball Championship Game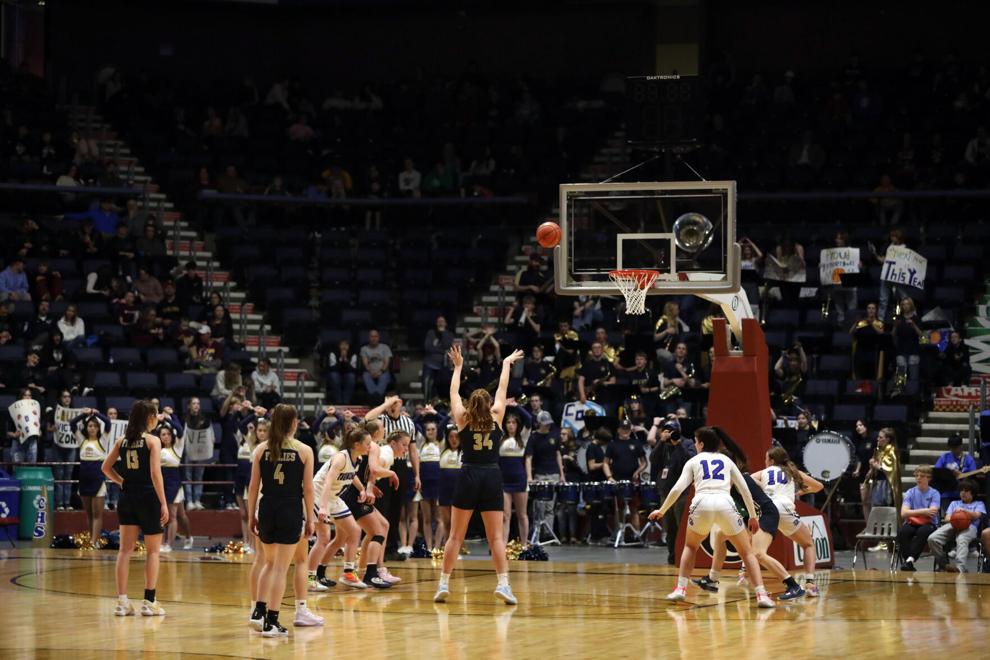 Class 4A Girls Basketball Championship Game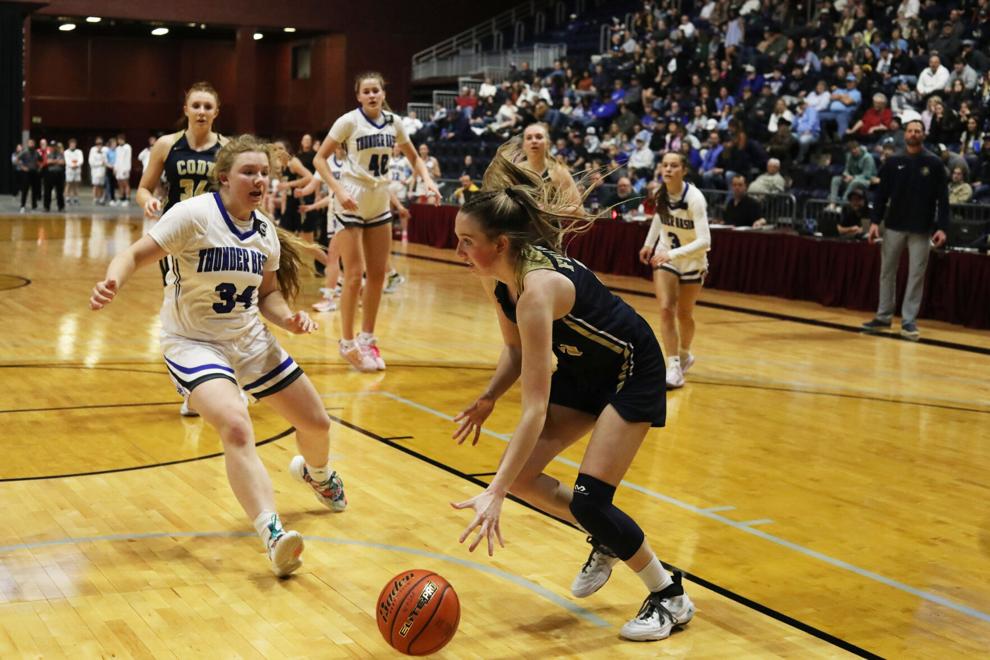 Class 3A Boys Basketball Championship Game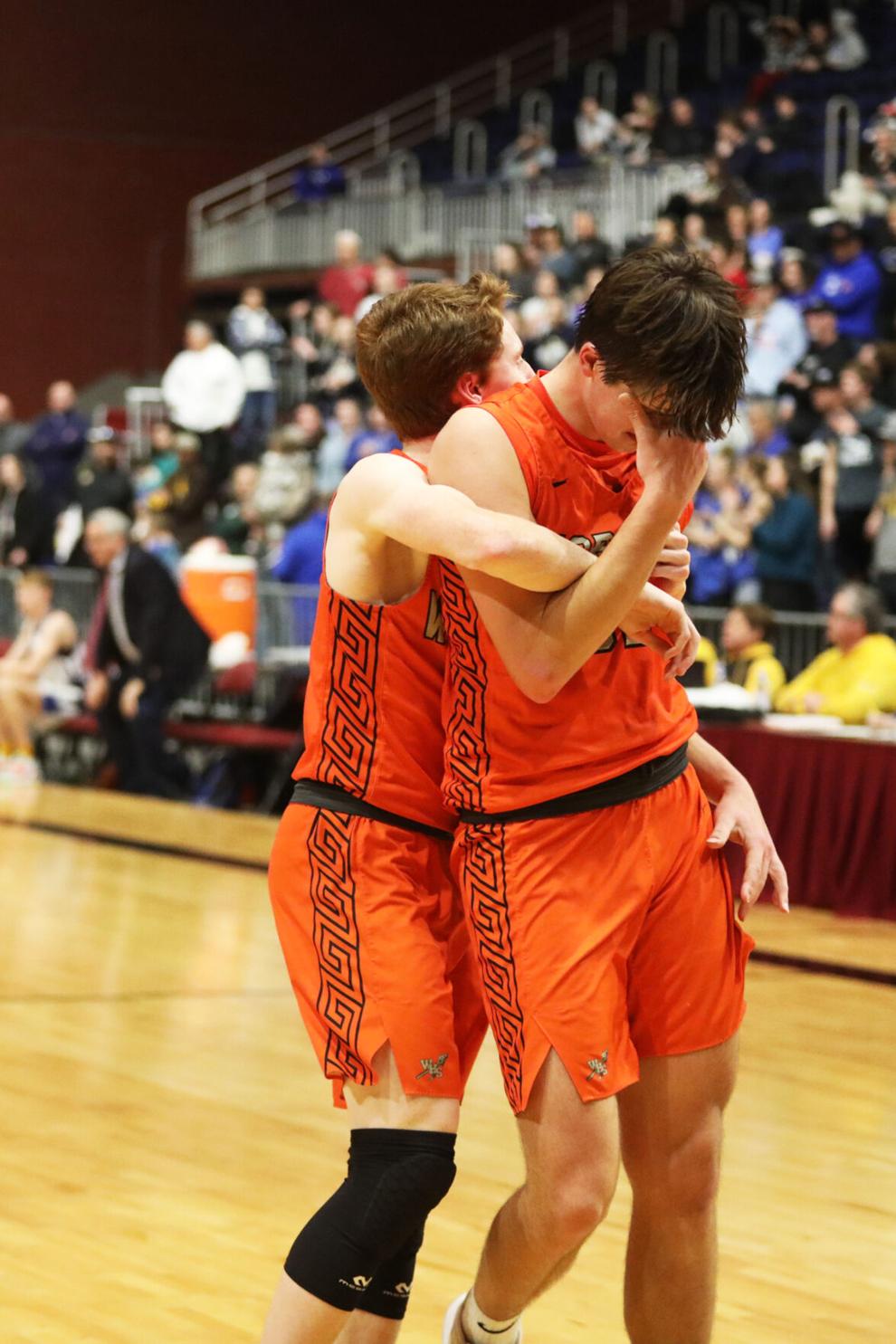 Class 3A Boys Basketball Championship Game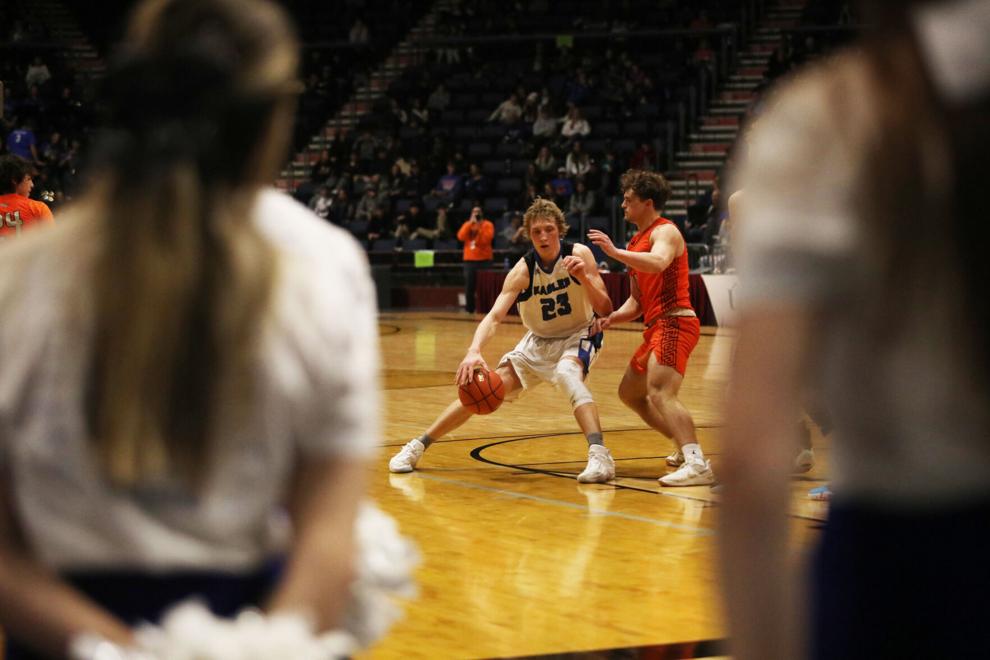 Class 3A Boys Basketball Championship Game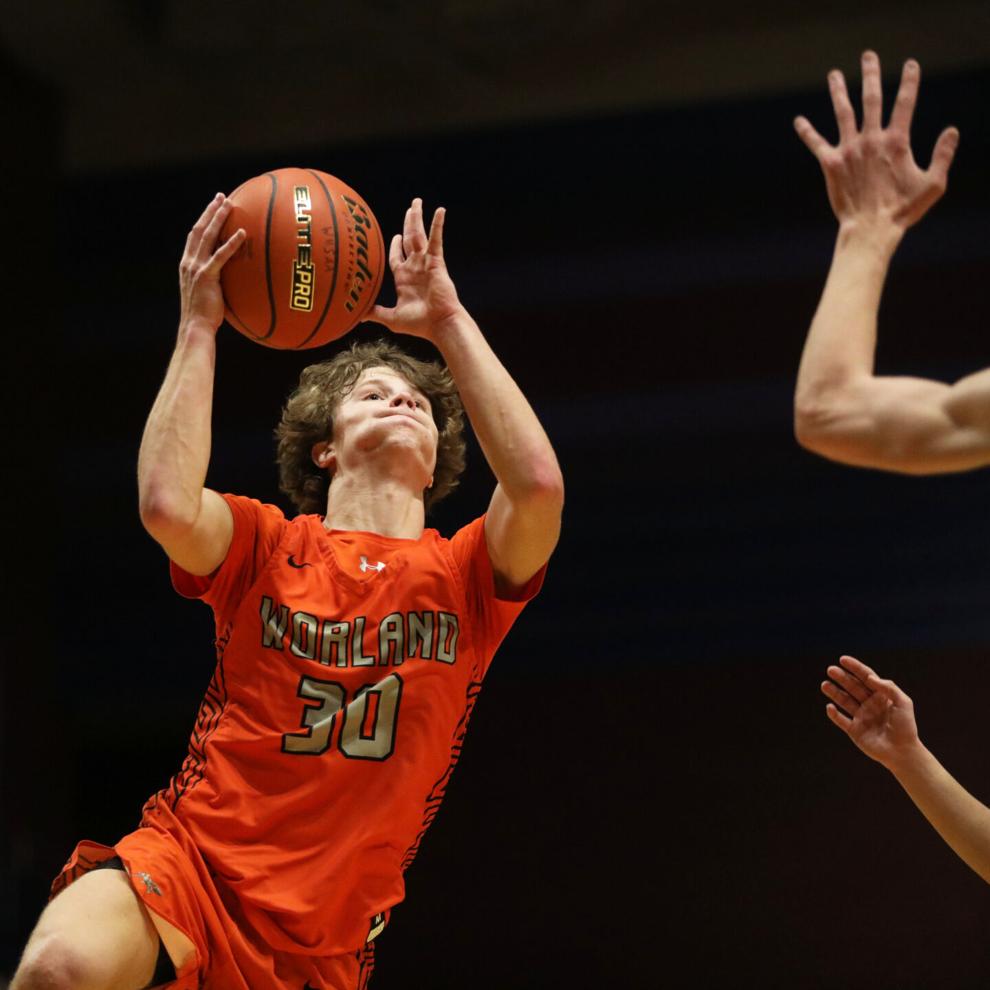 Class 3A Boys Basketball Championship Game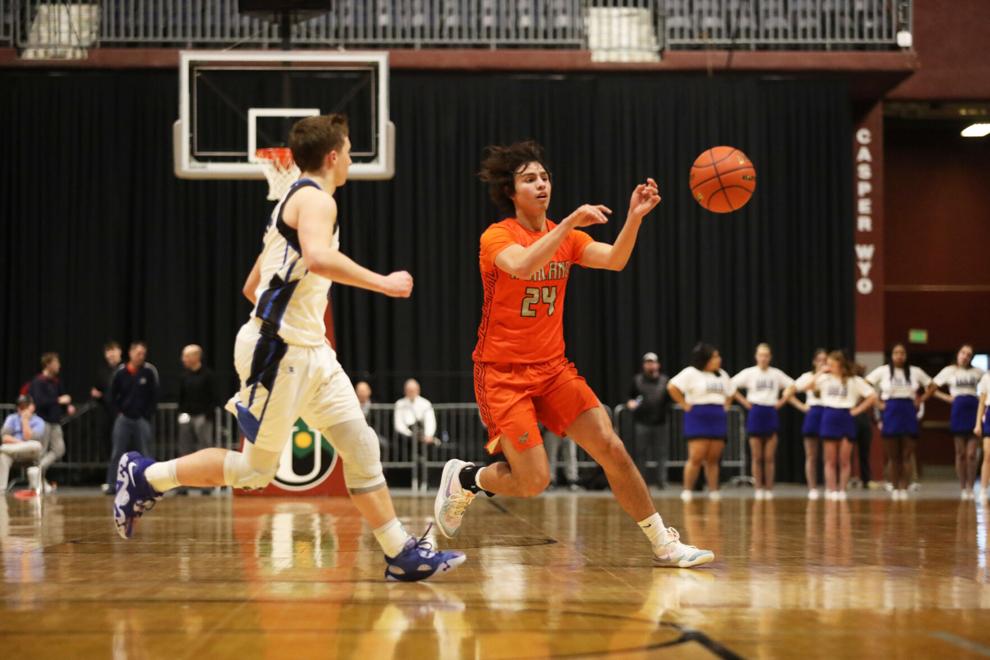 Class 3A Boys Basketball Championship Game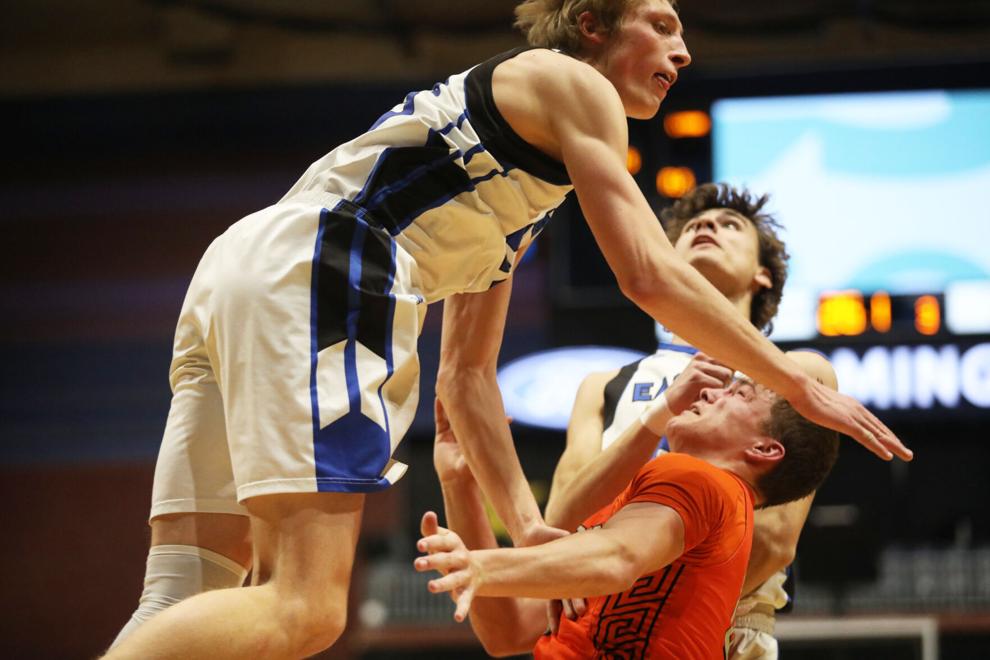 Class 3A Boys Basketball Championship Game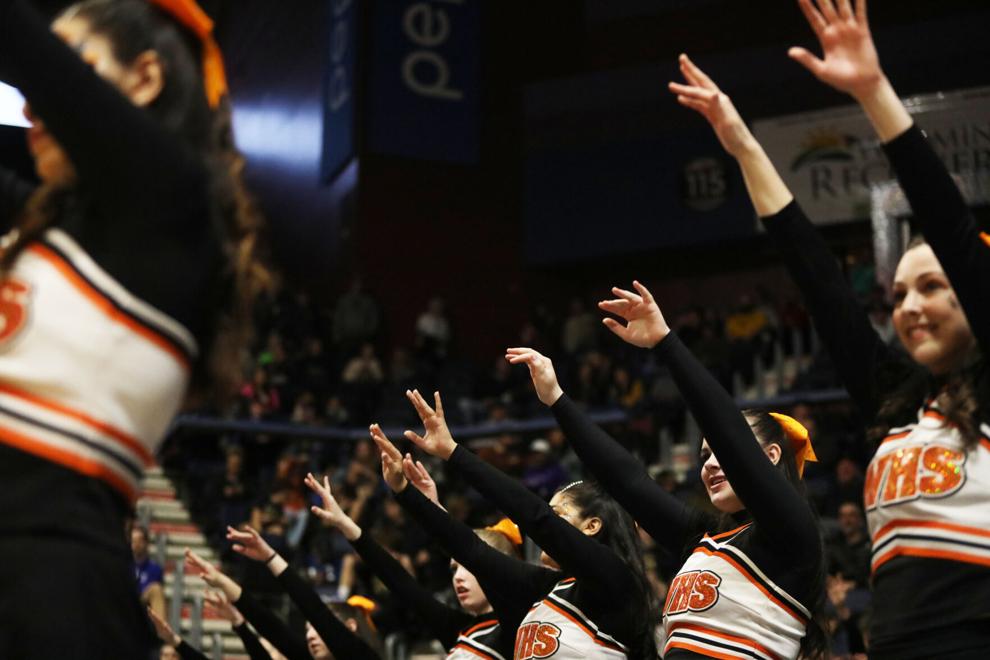 Class 3A Girls Basketball Championship Game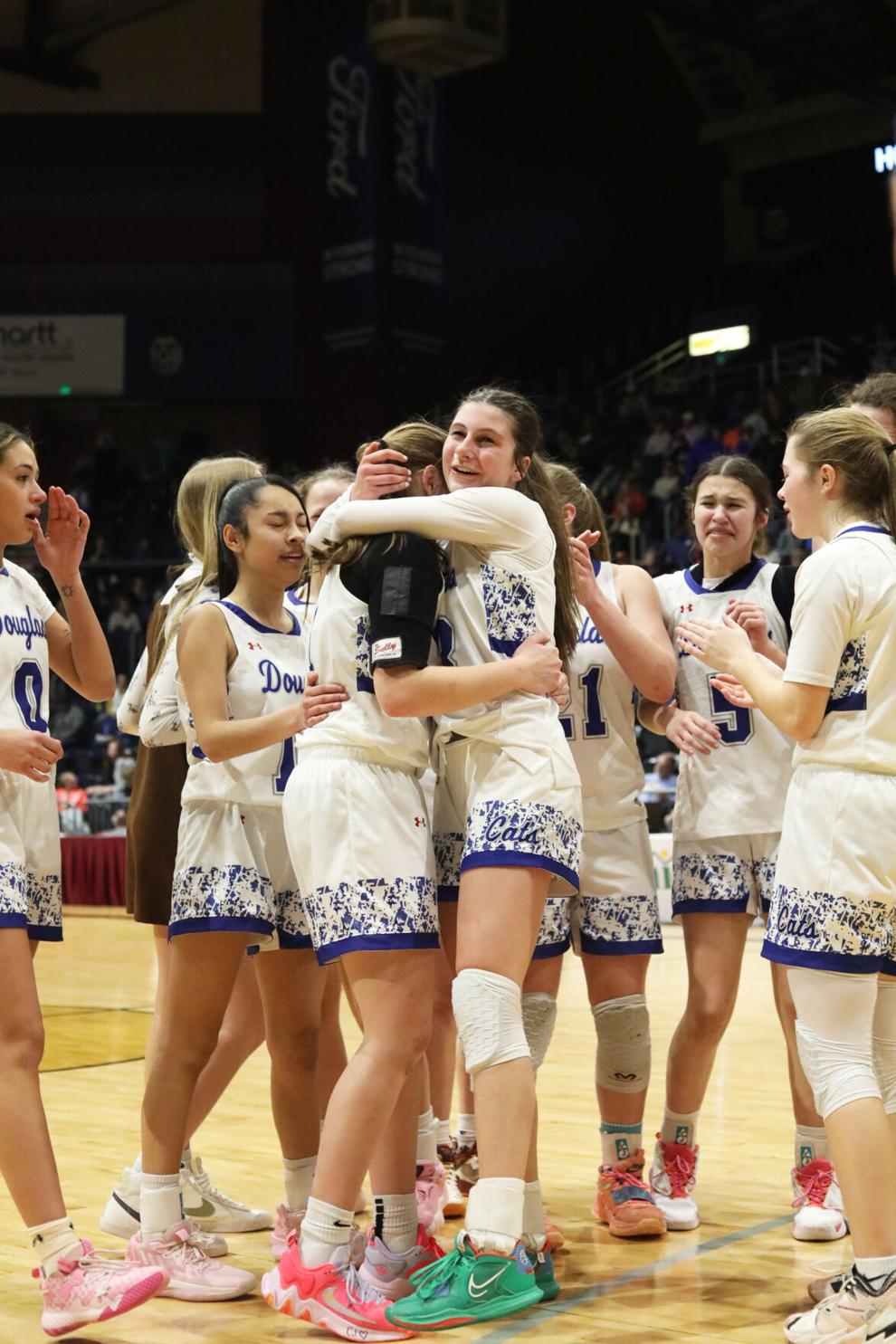 Class 3A Boys Basketball Championship Game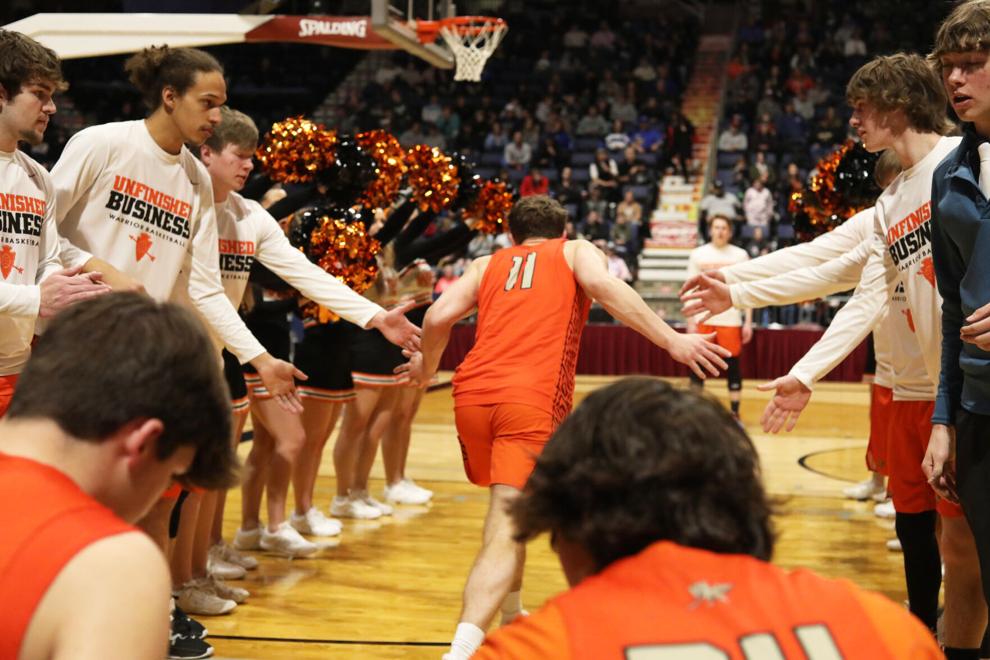 Class 3A Girls Basketball Championship Game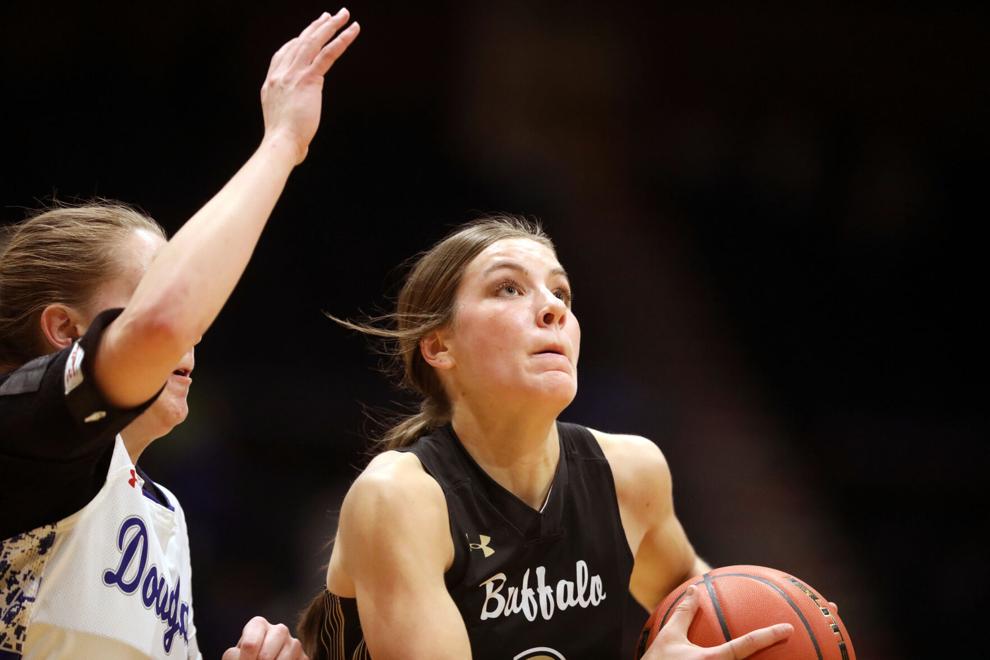 Class 3A Girls Basketball Championship Game
Class 3A Girls Basketball Championship Game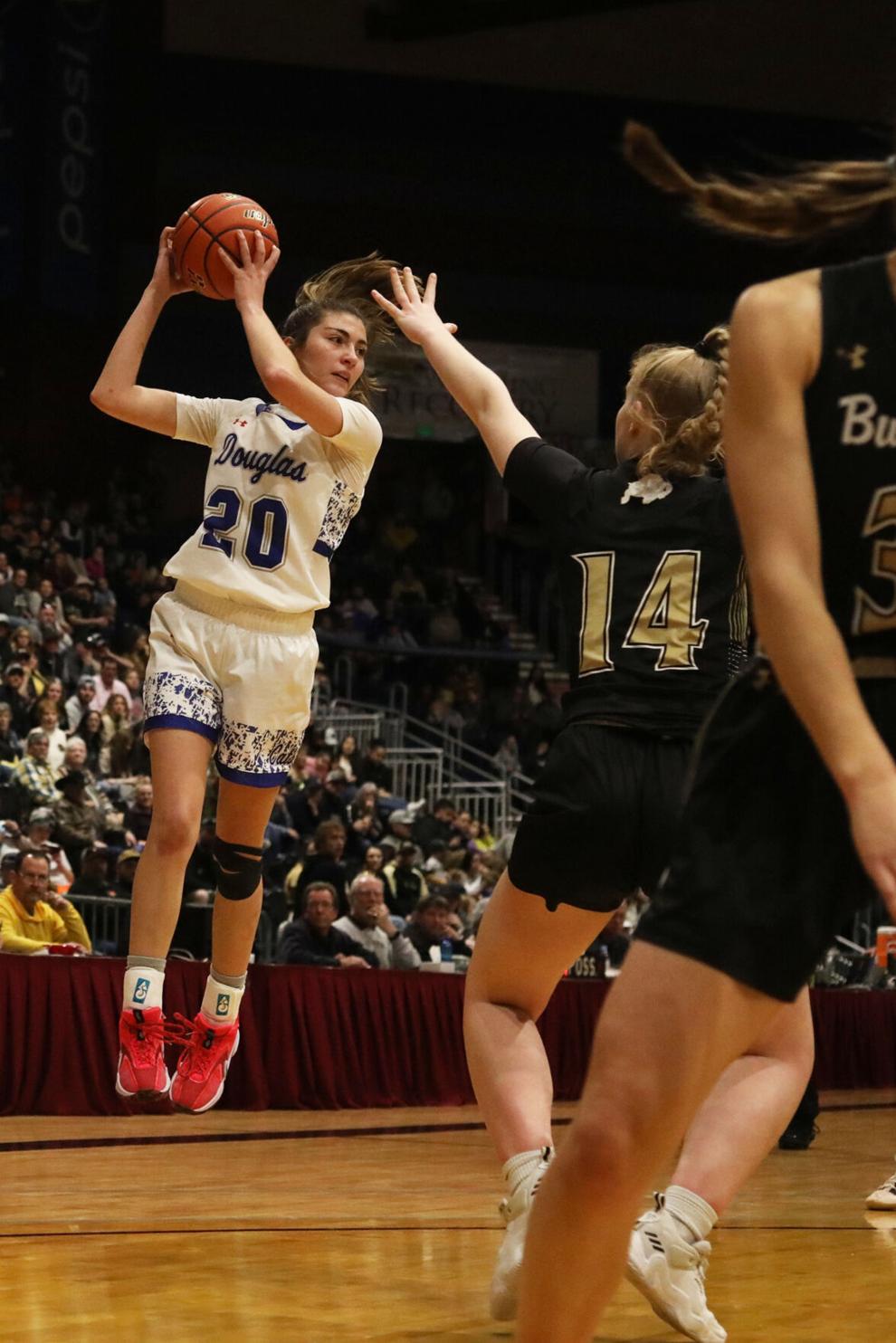 Class 3A Girls Basketball Championship Game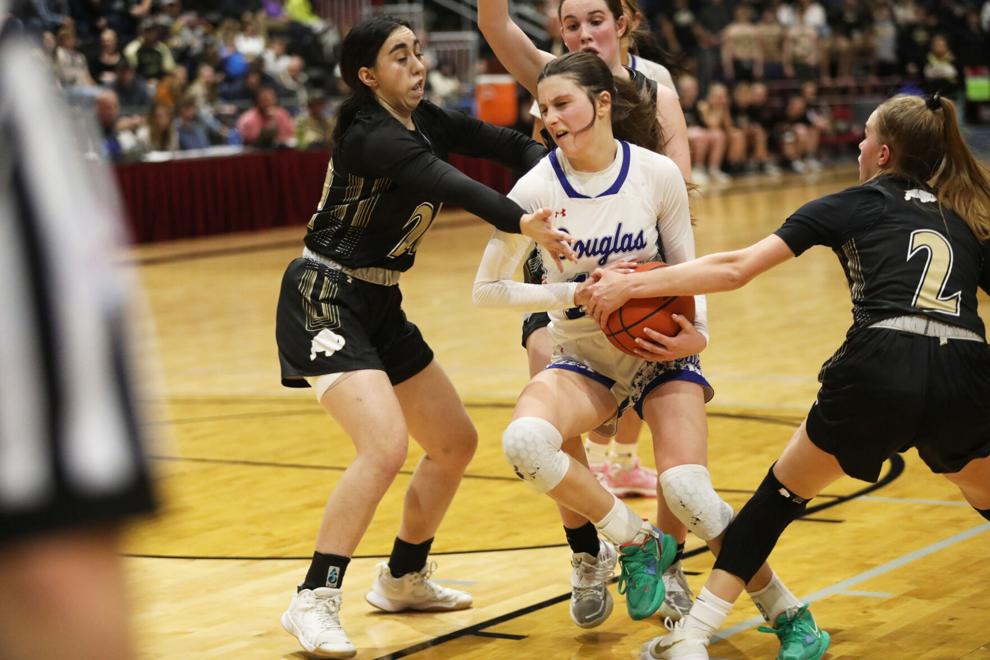 Class 3A Girls Basketball Championship Game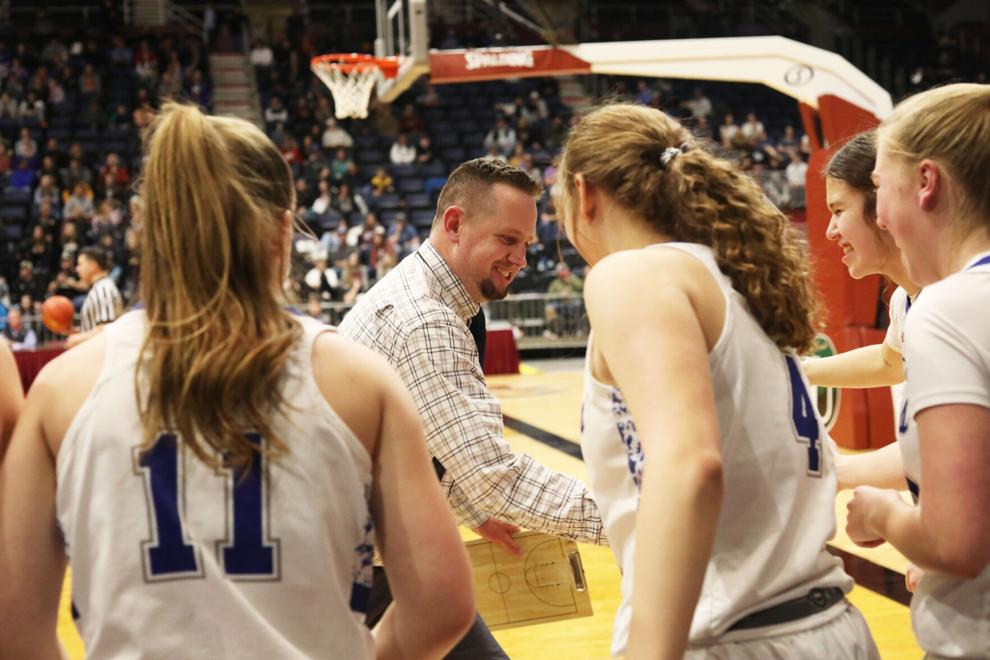 Class 3A Girls Basketball Championship Game