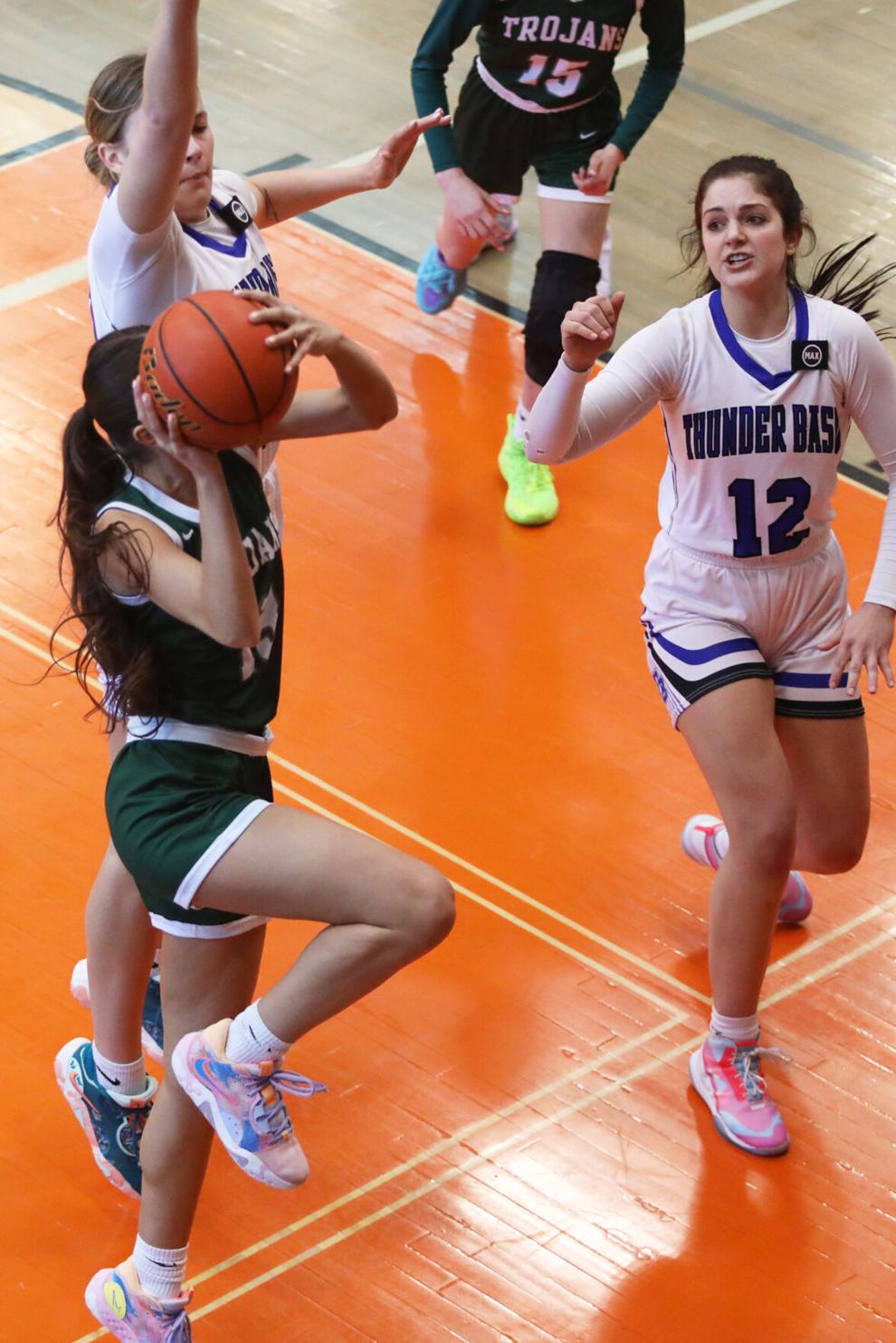 Thunder Basin never gave Kelly Walsh a chance.
The Bolts (21-4) scored the first 12 points of the game, held the Trojans without a field goal for nearly six minutes and rolled to a 63-33 quarterfinal victory in the Wyoming State High School Class 4A Girls Basketball Championships on Thursday at Natrona County's Jerry Dalton Gym.
Kelly Walsh finally got on the scoreboard when senior Peyton Carruth scored on a drive to the basket with 2 minutes, 17 seconds remaining in the opening quarter.
"I thought we came out relaxed and were focused on playing for each other," Thunder Basin junior guard Laney McCarty said. "We'll enjoy this and get ready for Friday."
Playing at state for the first time since 2019, Kelly Walsh was dealt an early blow when Carruth and a teammate collided near midcourt just as McCarty broke free for a layup to make it 4-0. Both KW players had to go to the bench.
Thunder Basin led 15-3 after the first quarter and took a 34-11 into the halftime locker room.
"We played timid in the first half," KW head coach Kayla Gilliam admitted. "I think we just got kind of punched in the face, figuratively and literally."
The Bolts remained in control after the break, but the Trojans fought off their opening-half jitters to keep the game from getting too far out of hand.
After making just 3 of 17 shots (17.6%) and missing all five of its 3-point attempts in the opening 16 minutes, Kelly Walsh was 9-of-23 (39.1%) in the second half and 3-of-7 behind the arc.
Conversely, Thunder Basin finished 23-of-51 (45.1%) from the field and was 6-of-15 (40.0%) on 3-pointers.
"We didn't shoot well and Thunder Basin is a great team," Gilliam said. "They showed that. They're physical, they're big and they're fast in transition.
"That was not our best basketball. We're a better team than that."
Unfortunately for the Trojans, they ran into a buzz saw. The East Regional champion Bolts have now won 11 consecutive games as they seek their first state title in four years.
They'll face a familiar foe in Sheridan, which took an early lead against Green River on its way to a 71-59 victory in the opening game. Thunder Basin is 2-0 against the Broncs this season, although both games have been close.
"Sheridan is quick and they're very disciplined on offense," Thunder Basin head coach LeeAnn Cox said. "So we're going to have to be disciplined on defense, which I thought we did a great job of against Kelly Walsh."
McCarty finished with 18 points to lead the Bolts, with Peiytyn Williams adding 11. Both players grabbed seven rebounds to help Thunder Basin to a 36-24 advantage on the boards.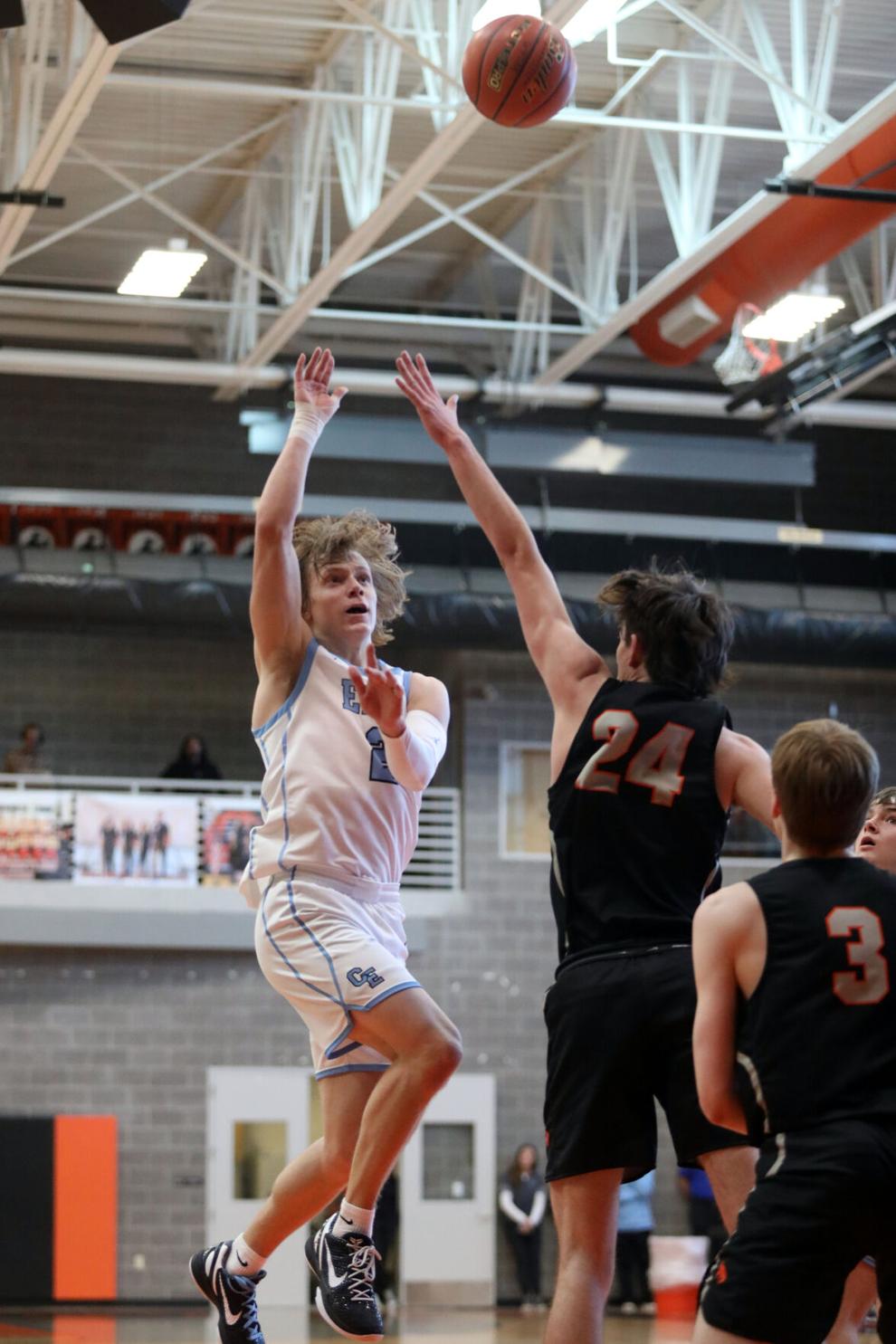 Aubreann Browning had nine points for Kelly Walsh (6-18); Cydney Eskew added eight points, all in the second half; and Carruth had seven. The three seniors will try to extend their season Friday morning against Green River in the consolation semifinals. Gilliam believes the Trojans will be ready.
"I don't know if that fighting back and responding has been the identity of Kelly Walsh basketball," she said, "but this team has made that their identity. No matter what's happening in the game or no matter what the score is, they're going to continue to fight together.
"We're looking ahead to two more wins, hopefully."
In Sheridan's victory, Alli Ligocki scored 14 of her game-high 19 points in the first half for the Broncs, who also got 11 points from Adeline Burgess and eight rebounds from Gill Mitzel.
The late quarterfinal games had two-time defending state champion Cheyenne East taking on Star Valley and undefeated Cody facing Gillette.
Boys
Friday's early semifinal will be an all-East affair after Gillette rallied for a 58-55 victory over West Regional champ Star Valley. The Camels will face Cheyenne East, which shook off a rough first quarter to earn a 49-39 victory over Jackson.
The Camels (10-16) trailed 48-45 entering the fourth quarter, but battled back to reach the semifinals for the first time in four years. Jeffrey Pelton scored 16 points and Gillette made 12 3-pointers to overcome Star Valley's 40-27 rebounding advantage.
Cheyenne East (22-3) trailed the Broncs 12-10 after the opening frame, but took a 27-23 lead at the half and outscored Jackson 15-10 in the third. Junior Drew Jackson led the T-Birds with 19 points and senior Kysar Jolley had 11 points and 11 rebounds.
East is 3-0 against Gillette this season, including a 42-41 win last week in the East Regional quarterfinals.
PHOTOS: Day one of the Wyoming State High School Class 3A/4A Basketball Championships
Wyoming State High School Class 4A Girls Basketball Championship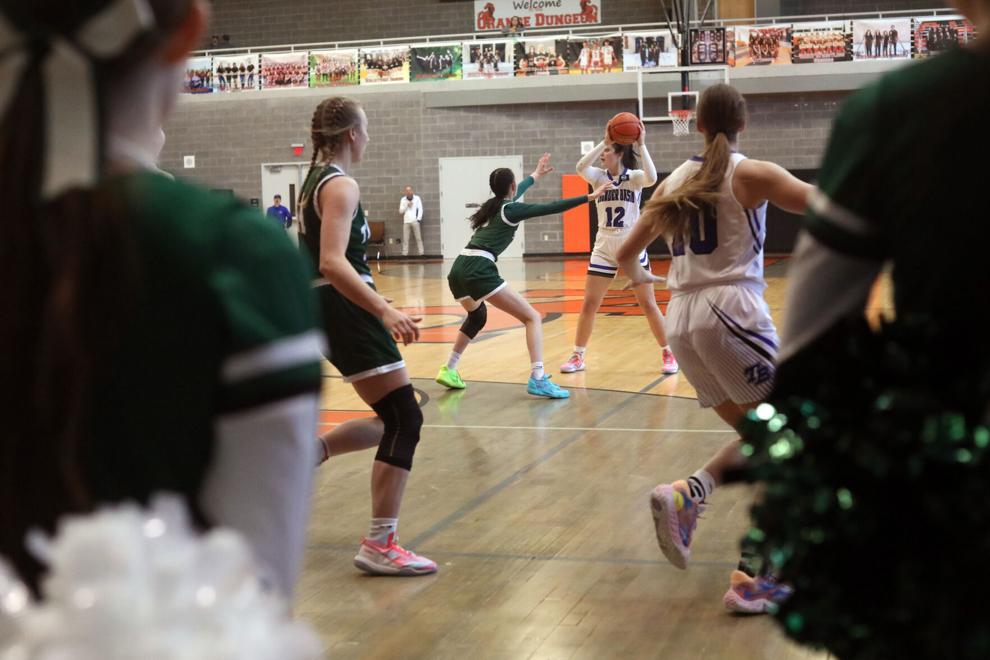 Wyoming State High School Class 4A Girls Basketball Championship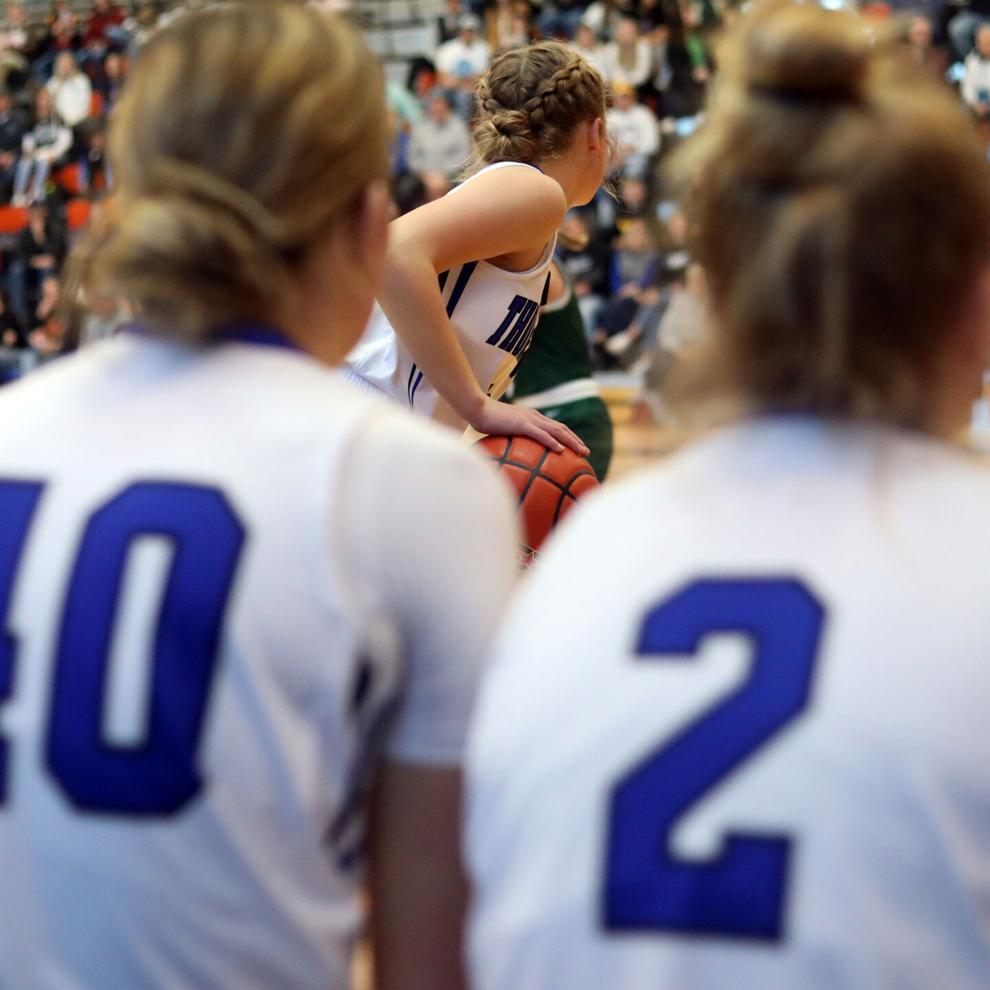 Wyoming State High School Class 3A Boys Basketball Championship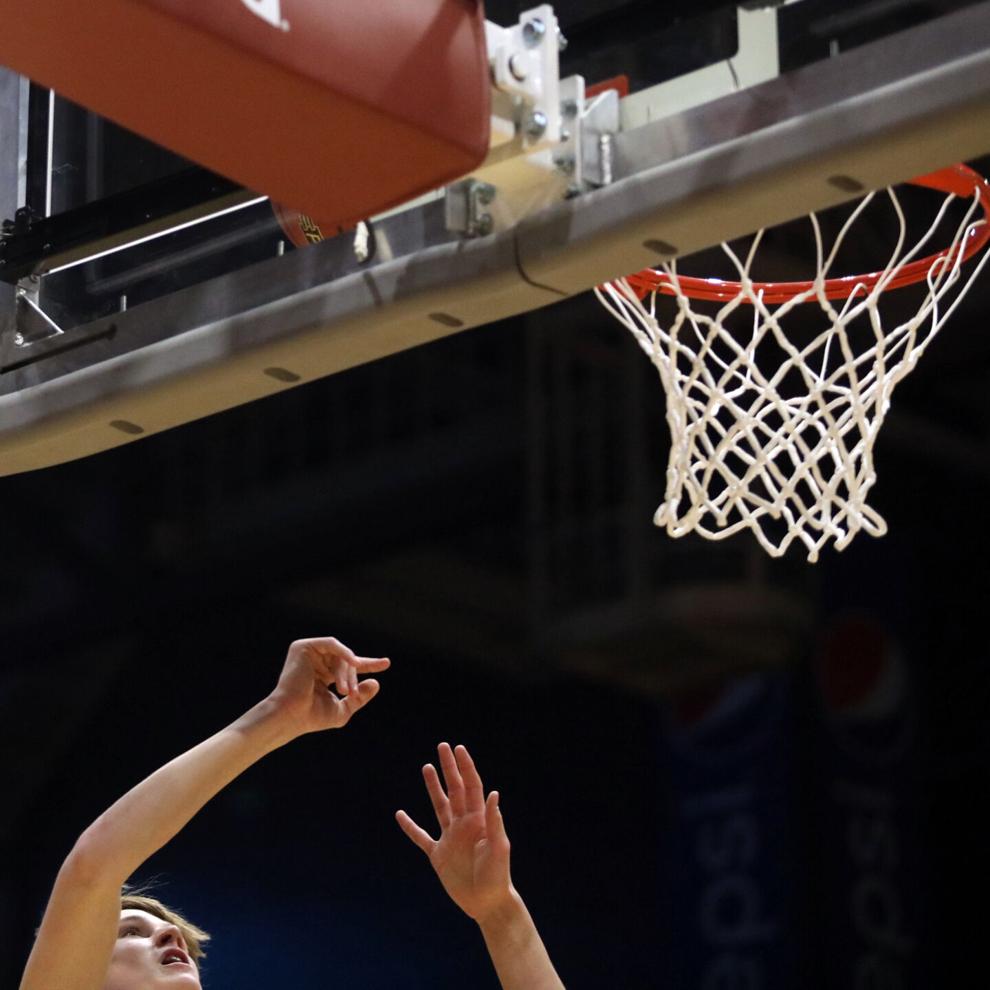 Wyoming State High School Class 3A Girls Basketball Championship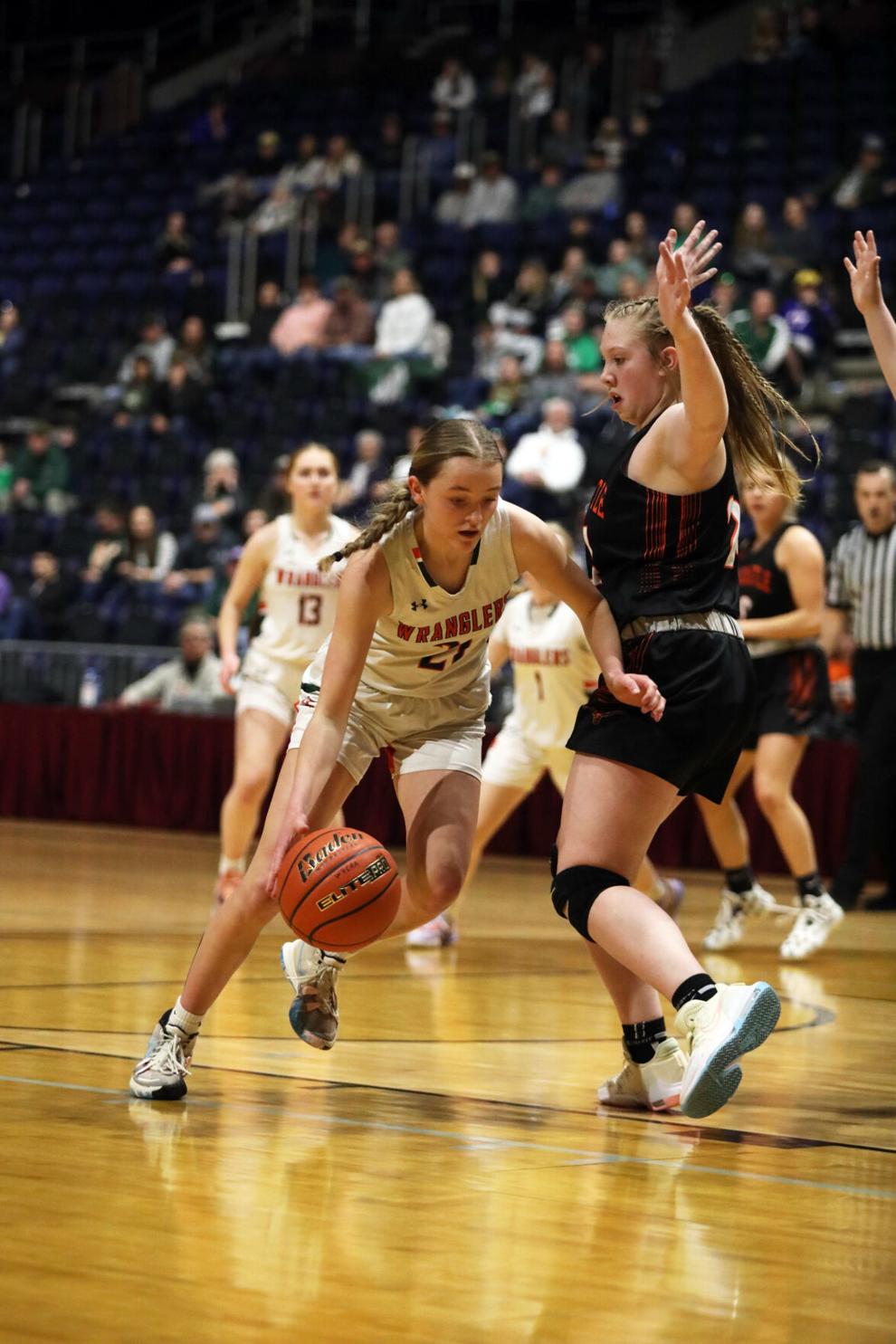 Wyoming State High School Class 3A Girls Basketball Championship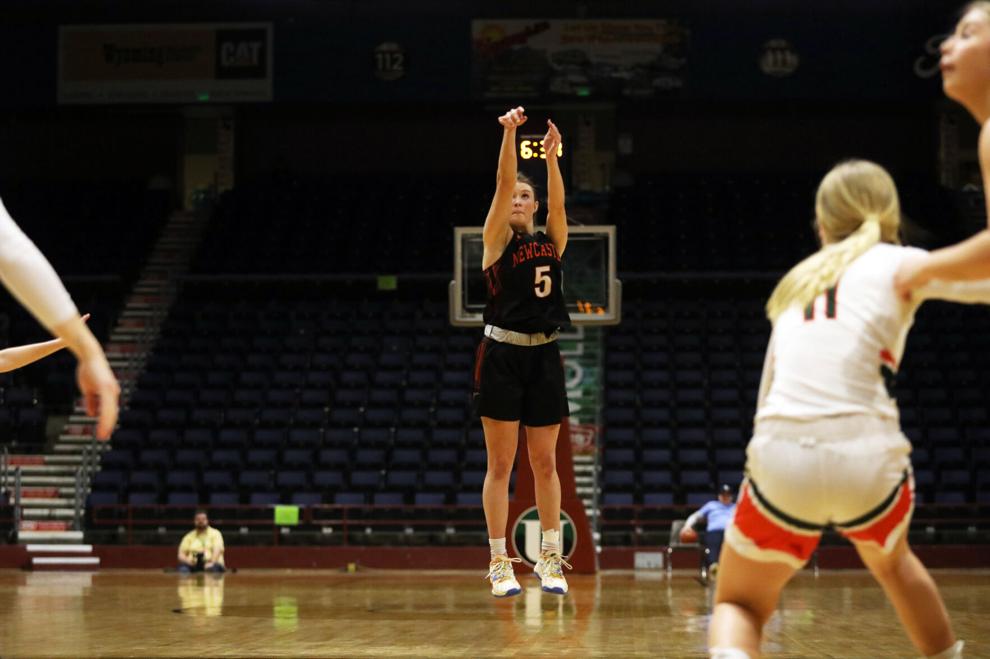 Wyoming State High School Class 3A Girls Basketball Championship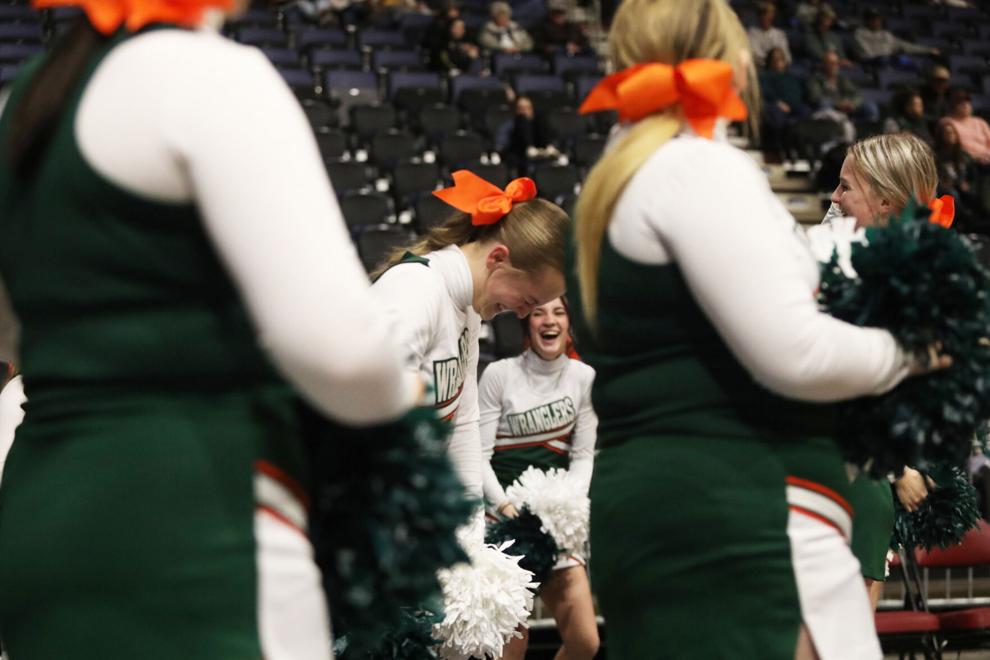 Wyoming State High School Class 3A Girls Basketball Championship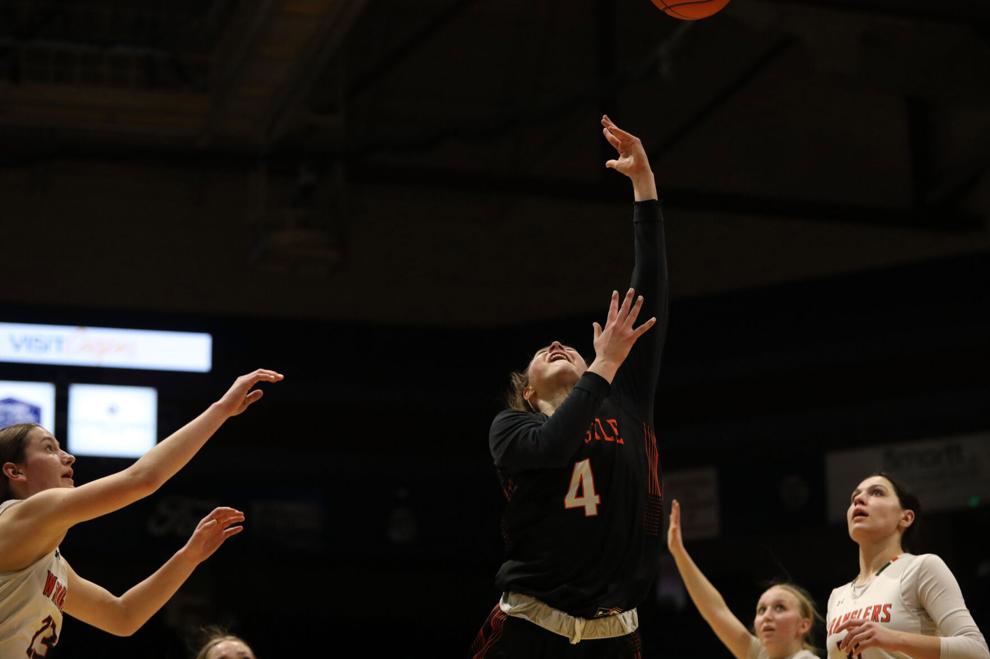 Wyoming State High School Class 3A Girls Basketball Championship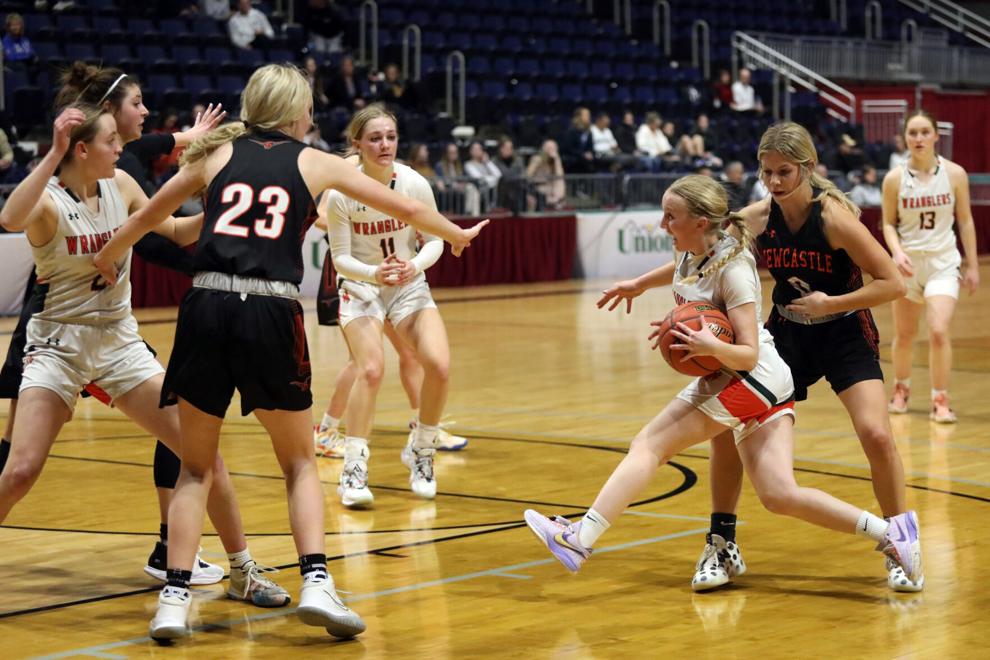 Wyoming State High School Class 3A Boys Basketball Championship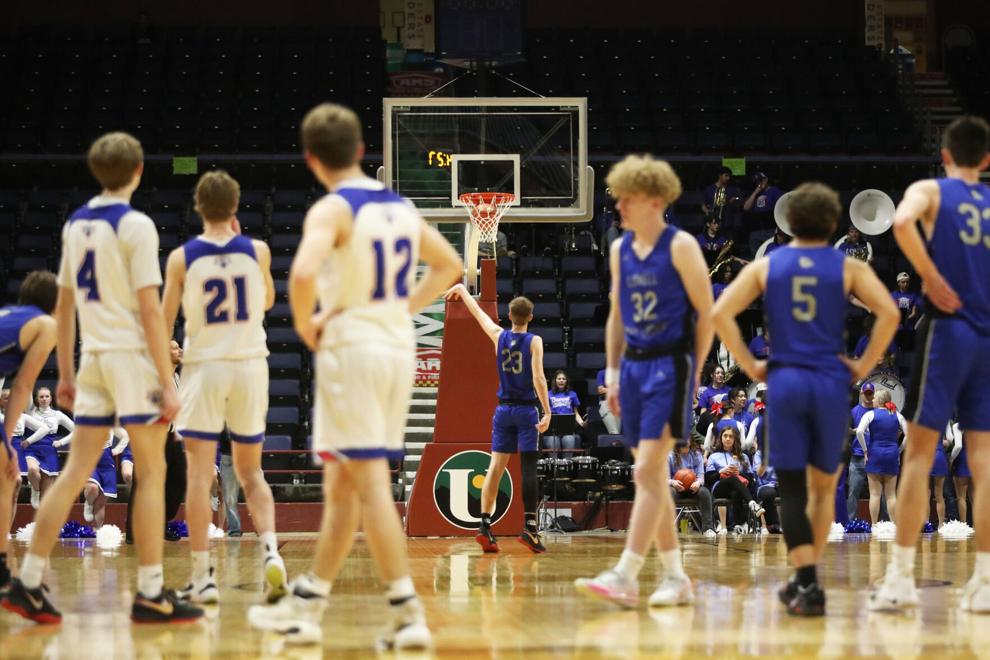 Wyoming State High School Class 3A Boys Basketball Championship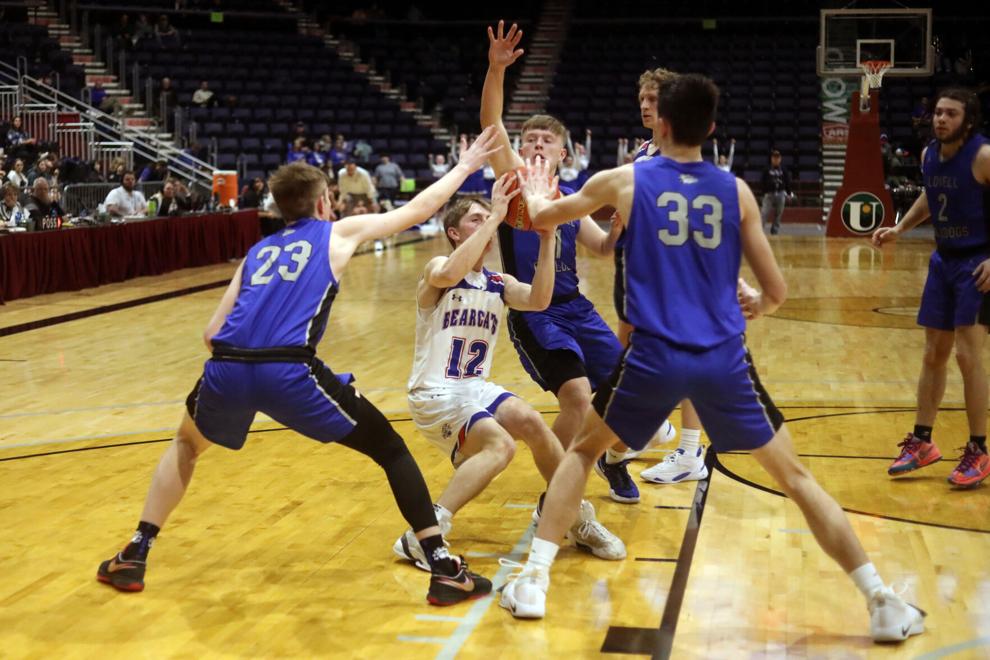 Wyoming State High School Class 3A Boys Basketball Championship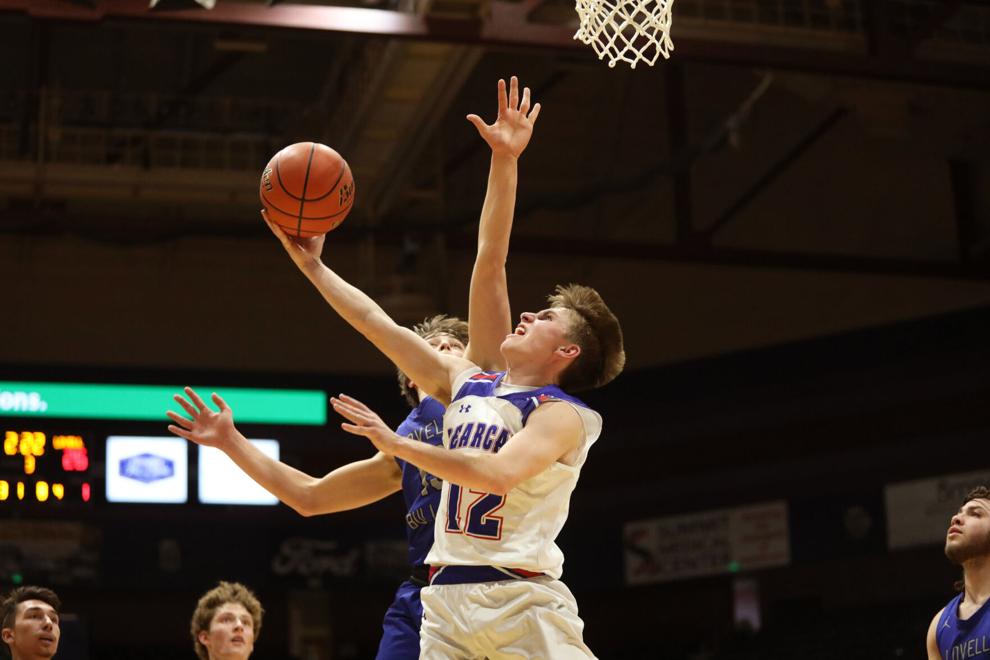 Wyoming State High School Class 4A Boys Basketball Championship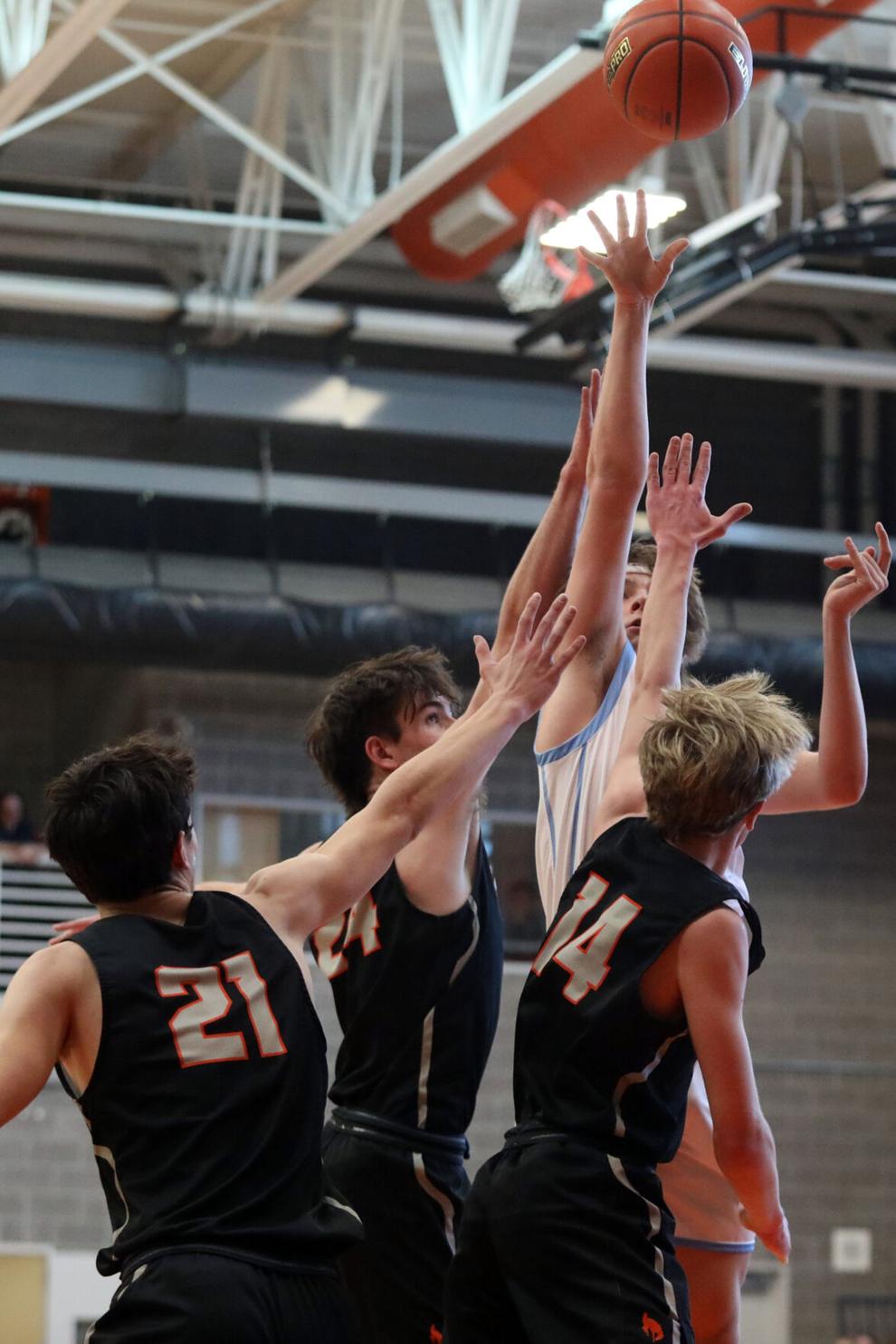 Wyoming State High School Class 4A Boys Basketball Championship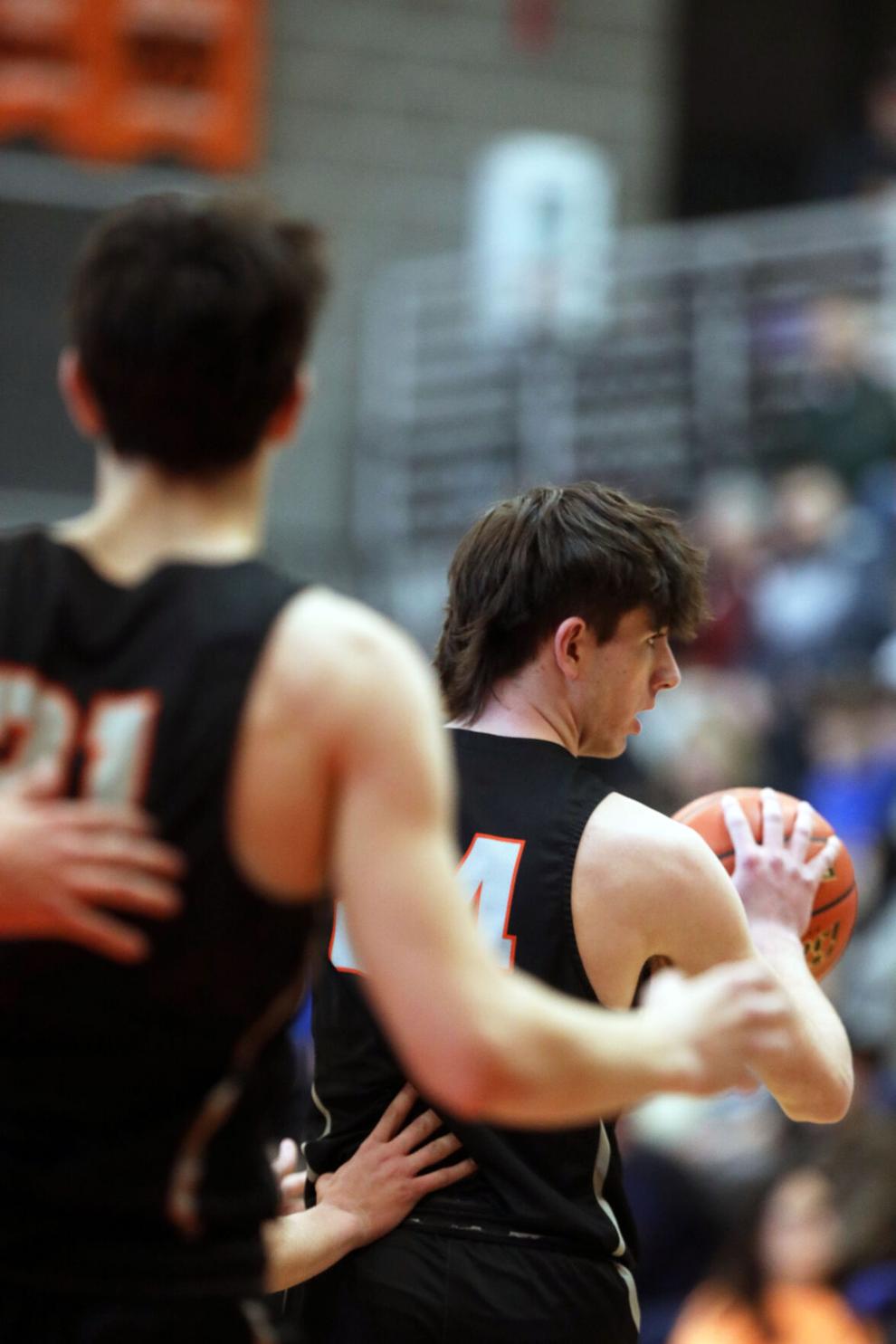 Wyoming State High School Class 4A Girls Basketball Championship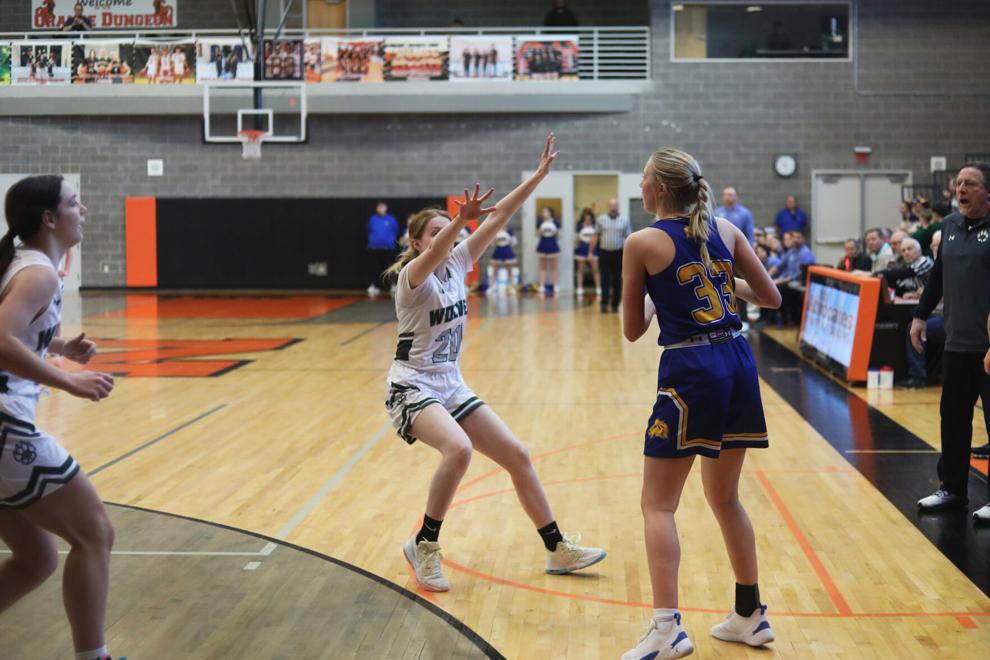 Wyoming State High School Class 4A Girls Basketball Championship
Wyoming State High School Class 4A Boys Basketball Championship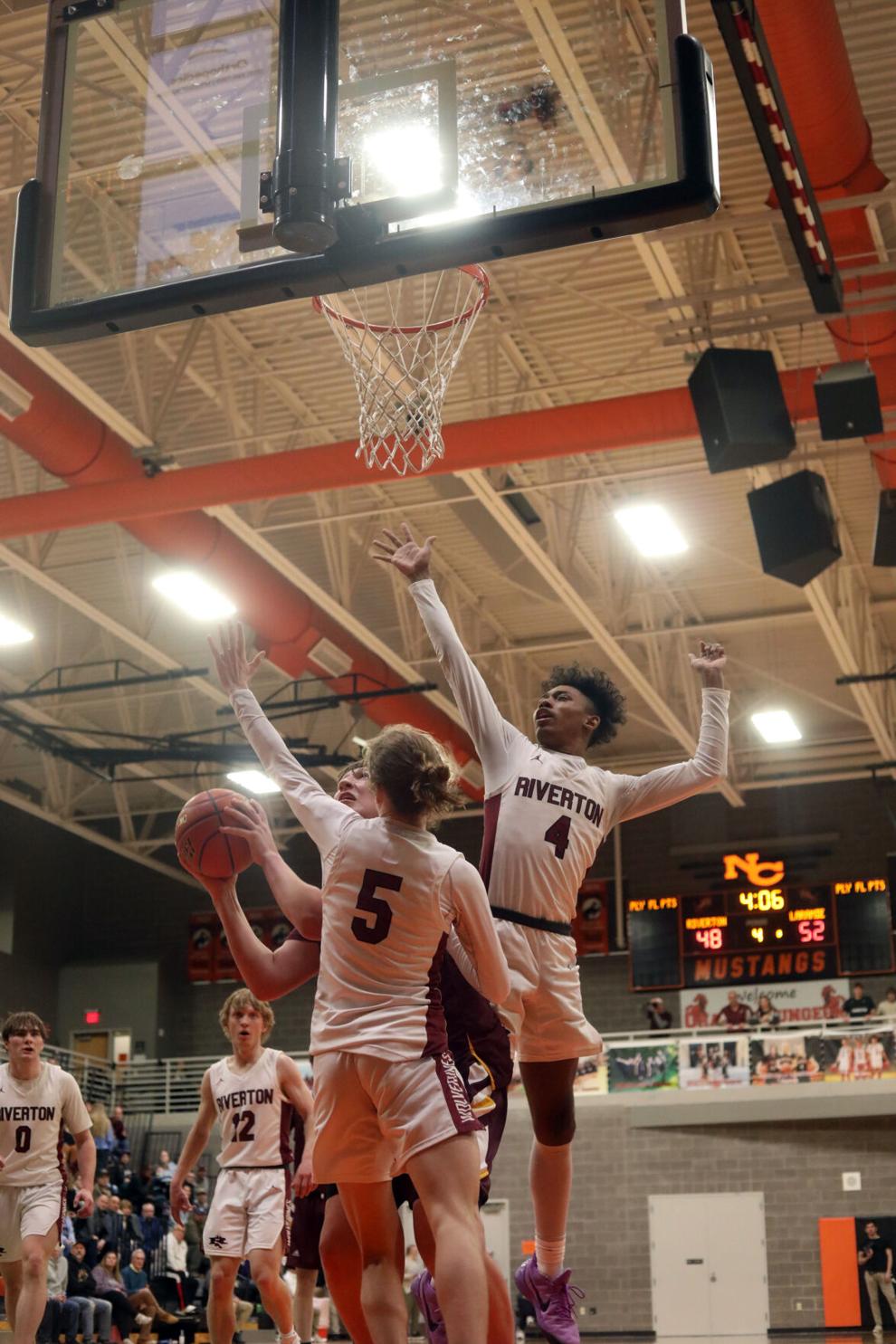 Wyoming State High School Class 4A Boys Basketball Championship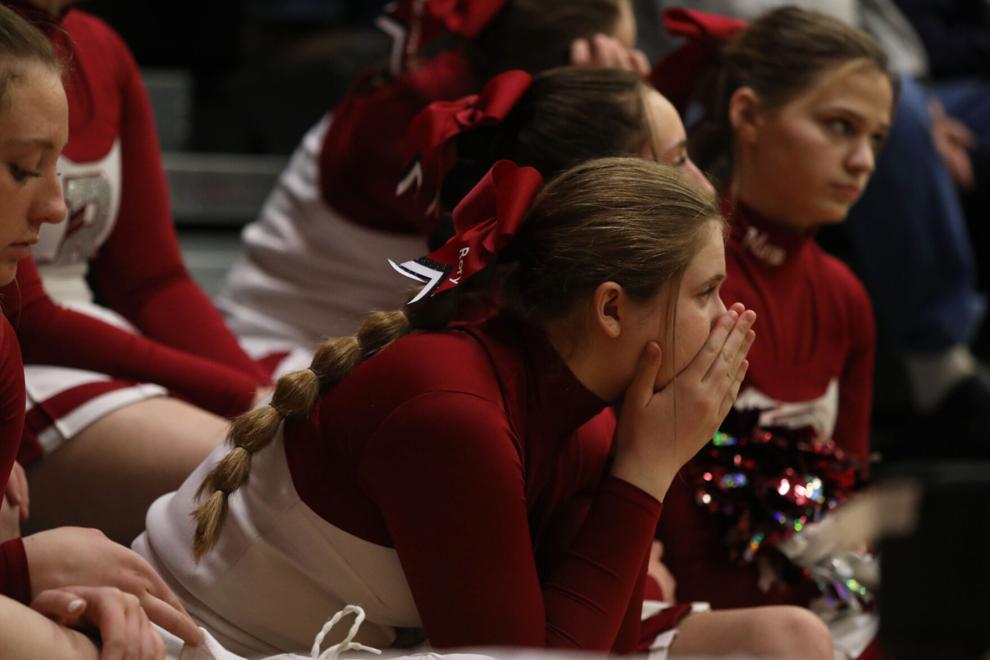 Wyoming State High School Class 4A Boys Basketball Championship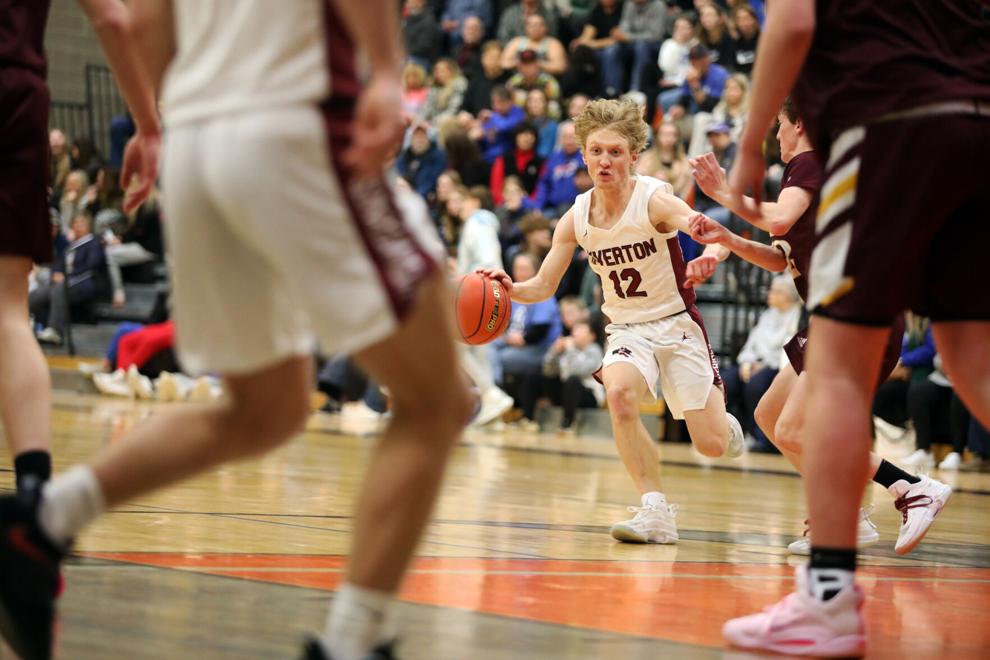 Wyoming State High School Class 4A Boys Basketball Championship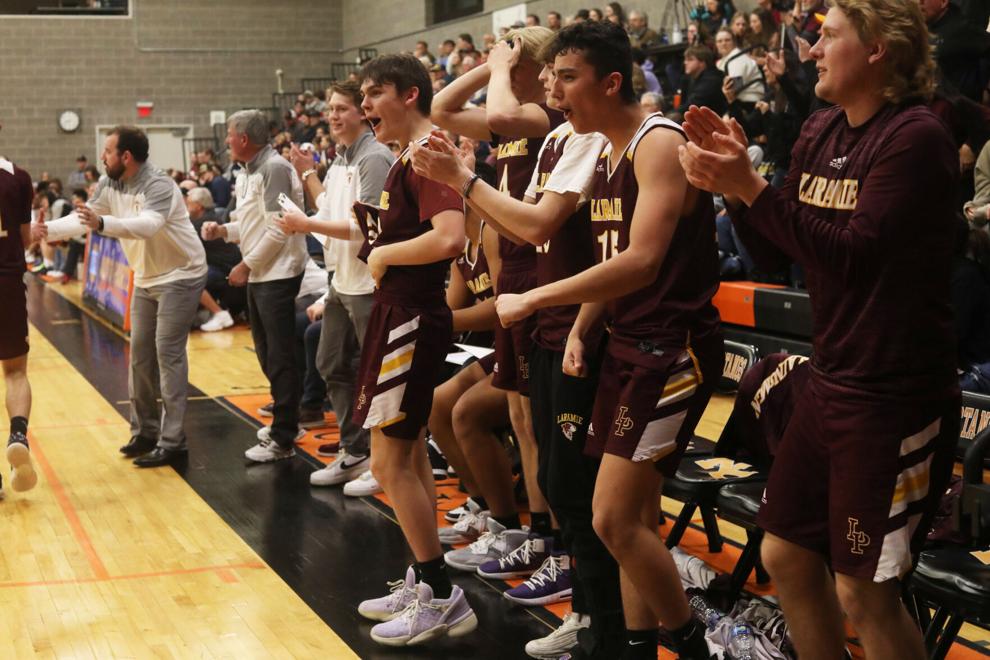 Wyoming State High School Class 4A Boys Basketball Championship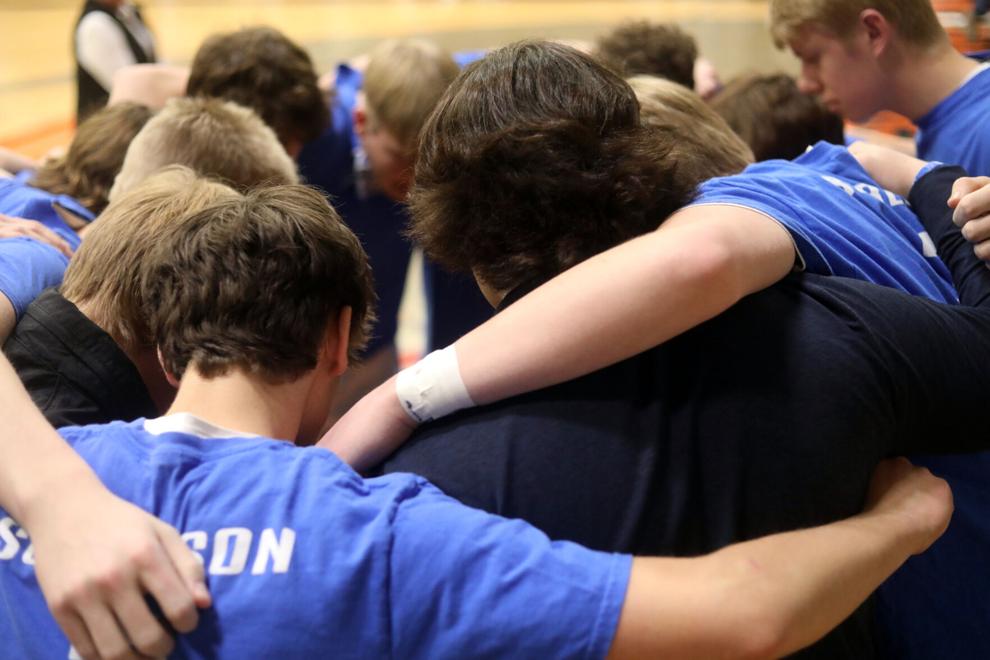 Wyoming State High School Class 4A Boys Basketball Championship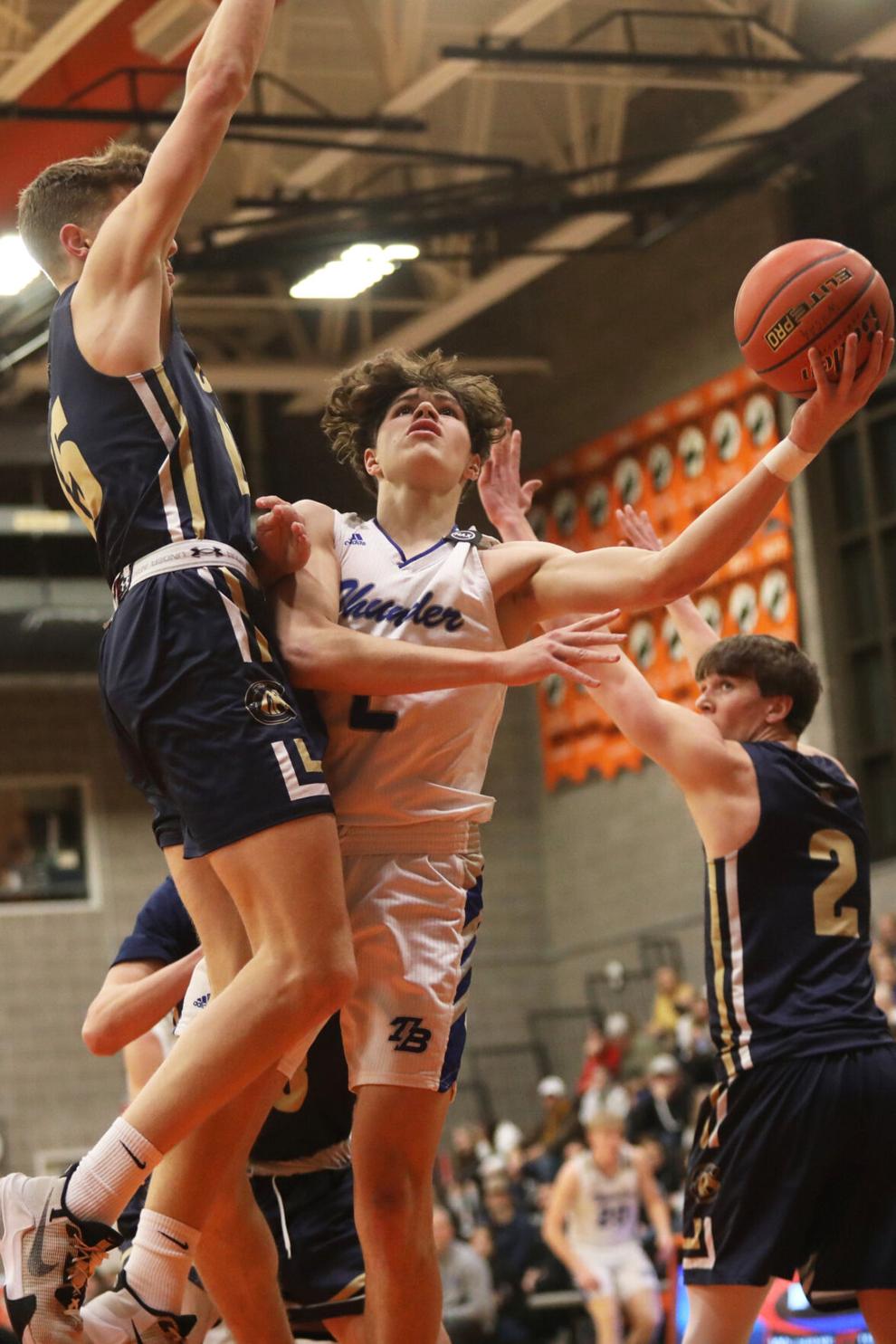 Wyoming State High School Class 4A Boys Basketball Championship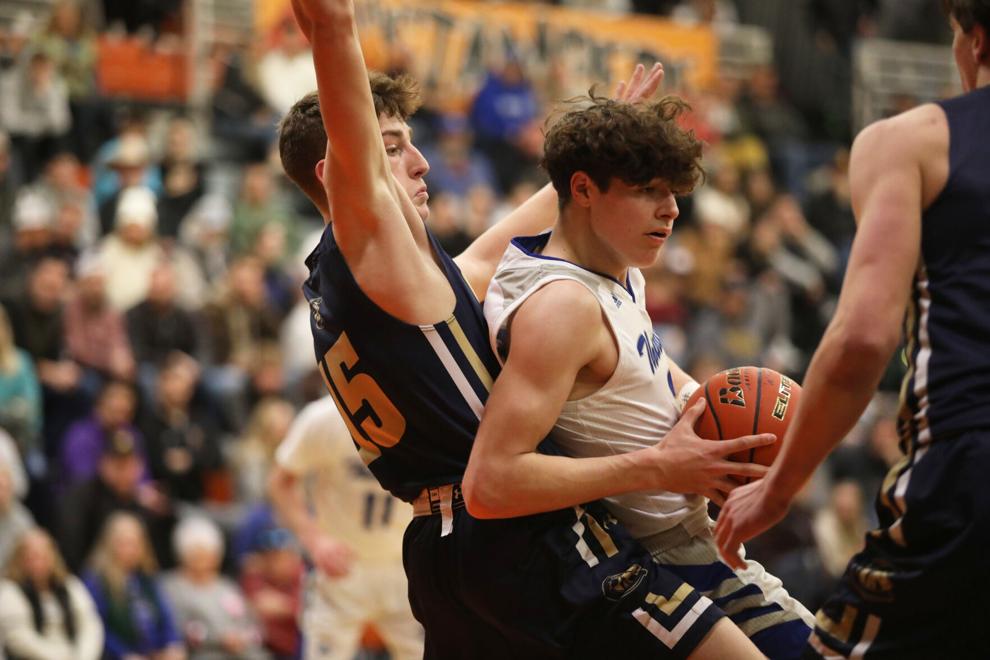 Wyoming State High School Class 4A Boys Basketball Championship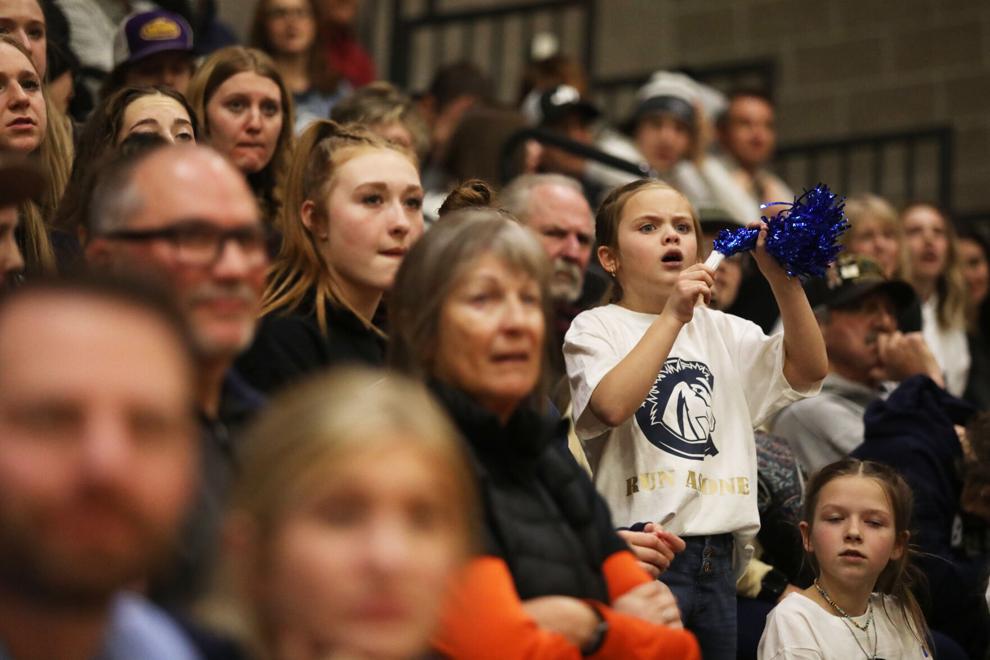 Wyoming State High School Class 3A Girls Basketball Championship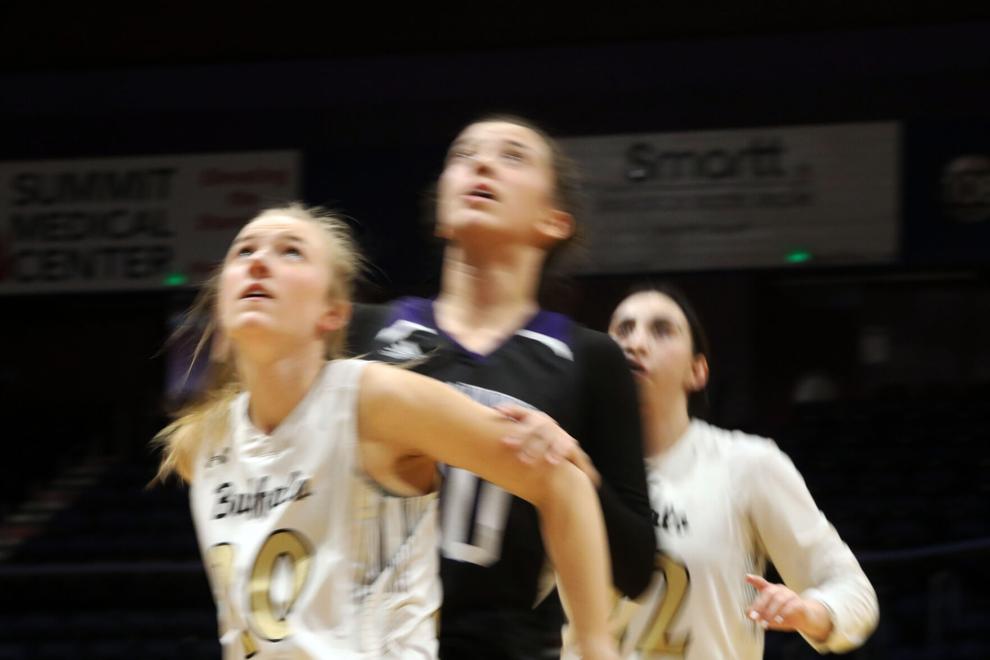 Wyoming State High School Class 4A Boys Basketball Championship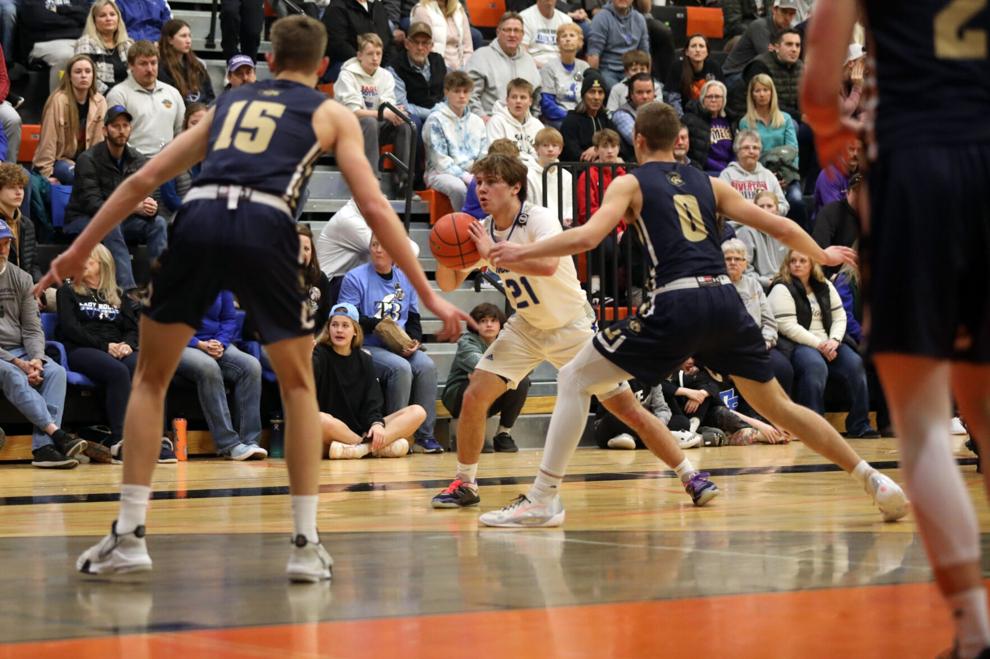 Wyoming State High School Class 3A Girls Basketball Championship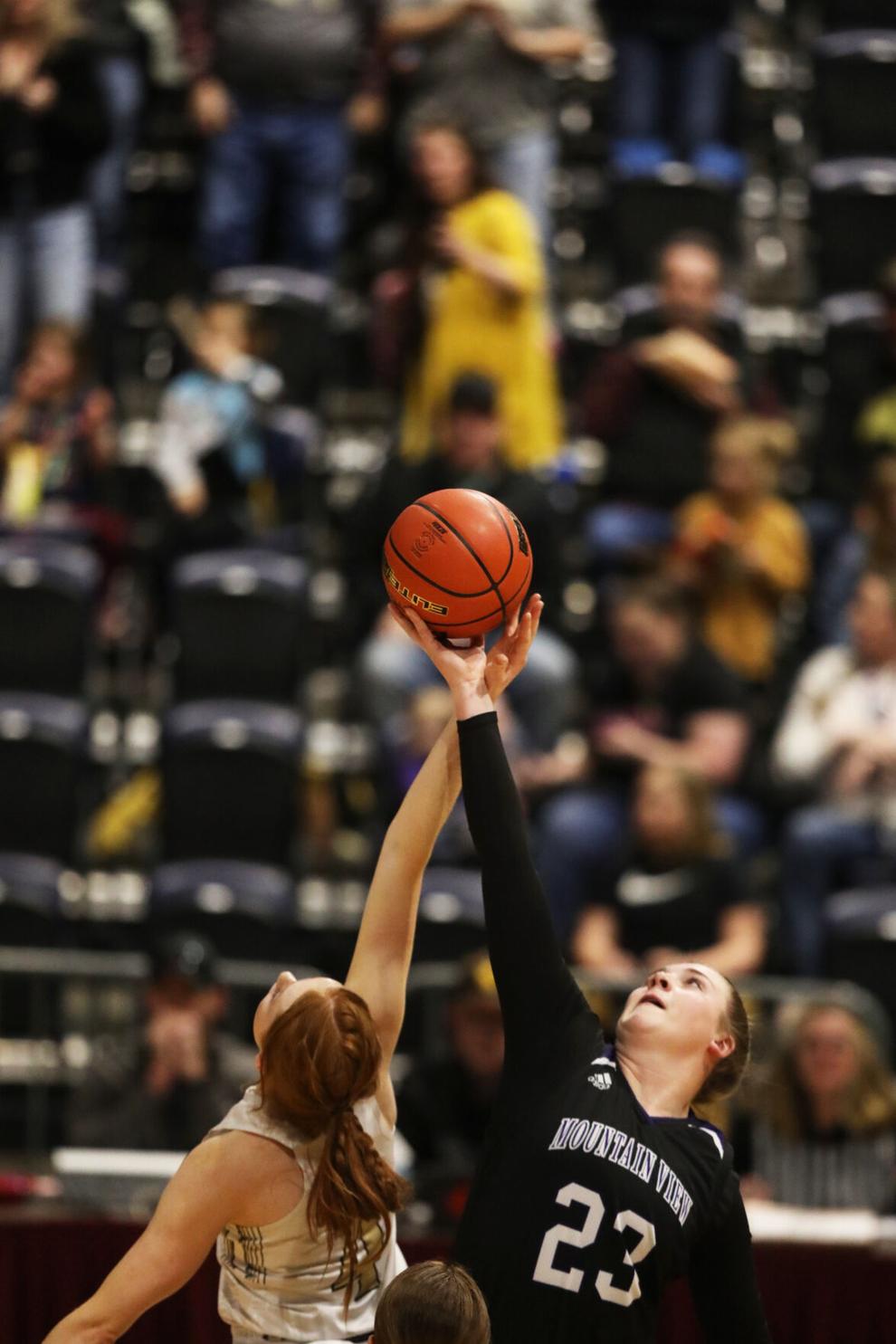 Wyoming State High School Class 3A Girls Basketball Championship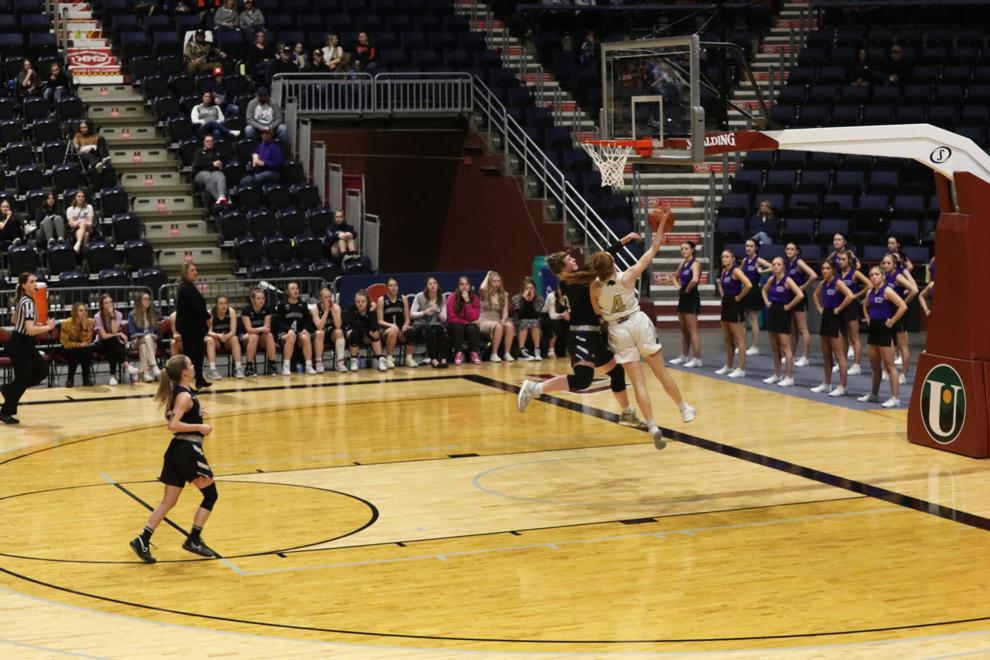 Wyoming State High School Class 3A Girls Basketball Championship