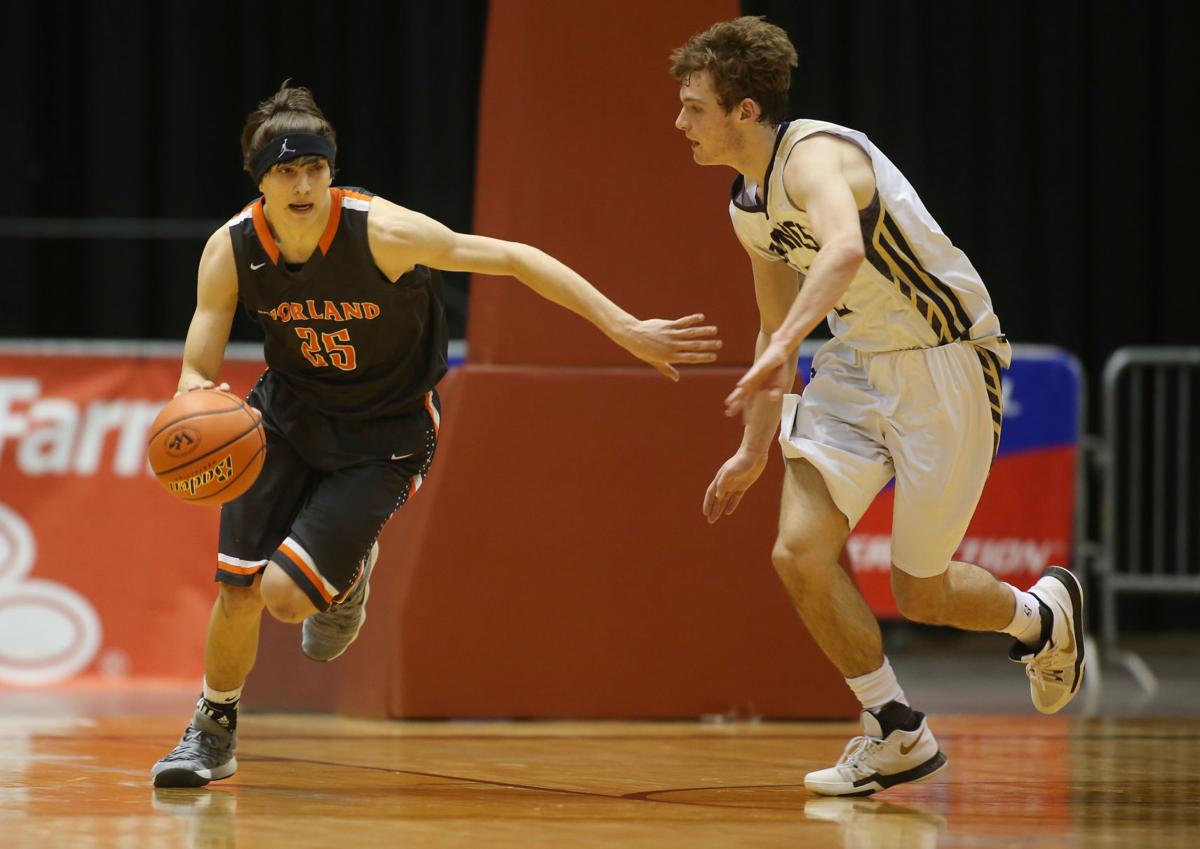 The top of the mountain isn't uncharted territory for Aaron Abel. It is, however, a new experience for most of his players.
Abel took over the Worland boys basketball program before the 2013-14 season, inheriting a one-win team. In his second season at the helm, Abel coached Worland to the first of three consecutive state championship games, winning the Class 3A title in 2016. Back at the top of the standings, undefeated and coming off a win against No. 2 Lander, the Warriors' current run shows they're once again a gold-medal caliber team.
The first thing the Warriors (15-0) needed to do, as part of Abel's project, was to find their identity. He considered the pre-Christmas slate as an experiment; one that included wins against Buffalo, Green River, Evanston and Rock Springs.
"Since then we play defense the entire length of the floor," Abel explained. "We've led the state in turnovers forced. We have a lot of athleticism on our team and that's something we use to our advantage."
Worland averages 13.9 steals and holds a significant lead in 3A by forcing 24.6 turnovers per game. Teams also average fewer than 45 points (44.5) and have failed to reach 30 points in four games.
A more heavily focused half-court defensive game plan has followed Worland into conference play to prevent stretching players too thin defensively in the full-court press. That's helped standouts like Luke Mortimer and Rudy Sanford concentrate on their assignments in leading the Warriors.
Mortimer is the two-time all-state selection with offensive skills that match his defensive prowess. He's typically asked to guard the opposition's leading scorer. "We ask a lot of him," Abel said. But Mortimer's not the only one. There's also Sanford, who's known in 3A for his offensive abilities as well as his court-general mentality.
"He also coordinates the back of our press and does a pretty good job with the rest of that," Abel said of Sanford. "In our system, guys need to get a finger on the ball and we track deflections among the team, so we show how that disrupts the other team's offense."
Few have been able to return that favor; none enough to walk away victorious.
Mortimer's the only one left with championship-game experience. He played in 20 games on the Warriors' 2016-17 second-place team. Now he's on the verge of breaking 1,000 career points, averaging 13.7 points to go along with a team-leading 3.5 assists and 3.1 steals.
"He's got skills all over the floor," Abel described. "He can attack the rim, he's athletic and able to rebound. He's always been the guy that's led us by being able to play."
Sanford leads Worland with 15.1 points per game and he's done so efficiently. He shot nearly 50 percent from distance last year, proving his reputation as a 50-40-90 player (50 percent shooting from the field, 40 from 3 and 90 from the free-throw line). (Right now he's at 51-42-81.)
Worland's only other double-digit scorer is Mack Page, who scores 11.7 per contest and doubles as the team's leading rebounder (5.2 per game). Together they've combined to score 75 or more points five times this season — including last Friday's 77-69 win over the second-ranked Tigers. That could be the first installment in an ongoing battle between the teams this season.
"With us and Lander, we're the deepest teams in the state," Abel explained. "We both play 10 guys every night and we have a lot of talent at the top-end but we're not counting on that talent every night to go score 20 or 30 points."
This year's Warriors are motivated by last year's quarterfinal upset and consequent consolation championship. They want to prove they're different this time, and beating the defending state champions put any deep-seeded doubt to rest.
"Going into the season guys were disappointed by how we played at times last year," Abel said. "They felt last year we should have been in the same situation we are now, we were just unable to commit on defense.
"Any time that you learn from your failures in life and basketball shows that positive characteristic. Before you have success you have to fail and fall short."
Follow sports reporter Brady Oltmans on Twitter @BradyOltmans
Get in the game with our Prep Sports Newsletter
Sent weekly directly to your inbox!