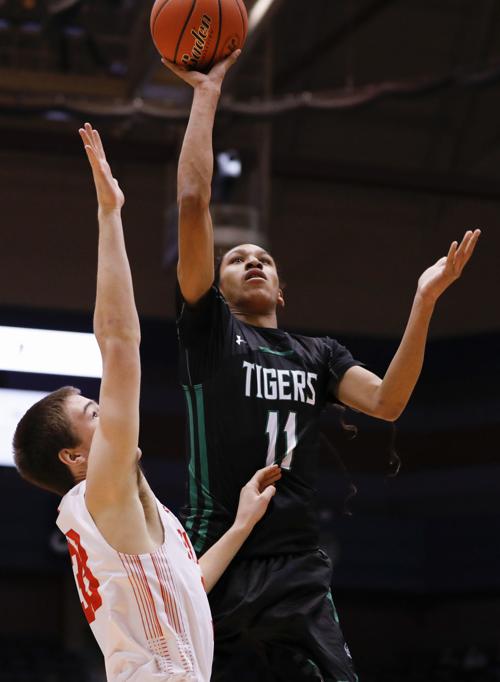 Wyoming Coaches Association All-State Basketball
Class 3A
BIG PINEY: Bryan Pluid, Hadley Sims; BUFFALO: Hunter Peterson; LANDER: Niieihii Black, Trayshon Spoonhunter; MOUNTAIN VIEW: Braeden Walk; NEWCASTLE: Dylon Tidyman; RAWLINS: Ashton Barto; TORRINGTON: Jackson Jones; WHEATLAND: Luke Anderson; WORLAND: Rudy Sanford, Luke Mortimer, Mack Page.
DOUGLAS: Allyson Fertig, Joslin Igo, Kamdynn Townsend; LANDER: Demi Stauffenberg; LYMAN: Mandy Eyre, Brice Hansen; MOUNTAIN VIEW: Hailey Stephens; NEWCASTLE: Jaylen Ostenson; PINEDALE: Roxanne Rogers; RAWLINS: Brooke Palmer; THERMOPOLIS: Ahsley McPhie; TORRINGTON: Reece Hailey; WHEATLAND: Danielle Brow; WORLAND: Darla Hernandez.
Get in the game with our Prep Sports Newsletter
Sent weekly directly to your inbox!