Longhorns advanced to state semifinals for first time this season.
Future Casper College T-Bird was instrumental in Fillies' turnaround season.
See where Wyoming's high school seniors will continue their athletic careers and read the Star-Tribune's past coverage of them.
In a family filled with champions, 5-foot-7 Emma Teichert stands tall. The youngest of Ron and Vonda Teichert's six children, Emma should be c…
The 5-foot-3 scrapper worked hard to bring her love for throwing along with her to South Dakota School of Mines.
The Wyoming Coaches Association selected its winter coaches of the year over the weekend, with 16 winners announced in five sports.
Cheyenne East's Ky and Graedyn Buell push each other to be the best.
Wyoming Coaches Association Class 3A/4A all-conference basketball teams
Wyoming Coaches Association Class 3A All-State basketball
Wyoming Coaches Association Class 4A All-State basketball
Canceling the Wyoming State High School Class 2A/4A Basketball Championships wasn't an easy decision to make.
The tournament will be difficult to reschedule, an official said. 
Players and coaches try to wrap their heads around cancellation.
The executive director of the county health department said it was important to be proactive in calling off the tournament so that COVID-19 "d…
Natrona County takes on rival Kelly Walsh in Thursday's quarterfinals.
State basketball: Class 3A Reasons to Watch
State basketball: Class 4A Reasons to Watch
WHSAA Commissioner Ron Laird reiterated that officials remain in contact with the Wyoming Department of Health to stay current on the situation.
State basketball: Class 3A girls matchups
State basketball: Class 4A girls matchups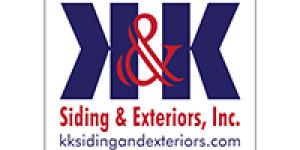 K & K Siding and Exterior Inc.
Chiefs join Star Valley (1988-89) and Gillette (1987-90) in accomplishing the back-to-back feat.
Class 1A/2A all-state basketball
State basketball: Class 3A/4A girls schedule
Class 3A/4A girls regional basketball scores
State basketball: Class 1A/2A girls scores
Here's a photographic look at Saturday's championship games. 
The small schools had their fun and raised their trophies. Now it's time for the big schools to take center stage.