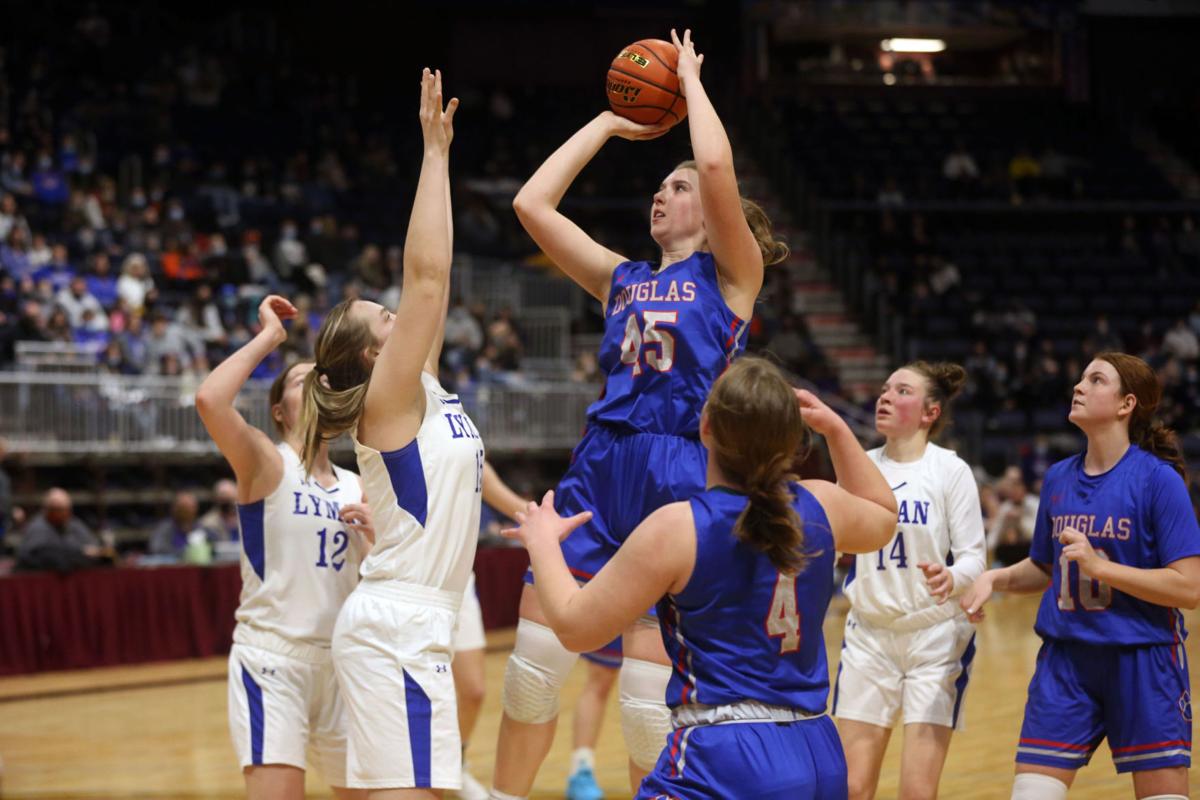 Douglas senior Allyson Fertig was recognized as Wyoming's Gatorade Girls Basketball Player of the Year on Thursday. The 6-foot-4 Fertig also won the award for the 2019-20 season..
Fertig was a four-time all-state selection for the Bearcats and has already signed with the University of Wyoming. This season she averaged 22.6 points, 13.3 rebounds and 4.5 blocks per game while shooting 71.0% from the field. All of those numbers were tops in Class 3A.
Fertig was instrumental in Douglas winning three state championships and leading the Bearcats to a 100-2 record during her four seasons. The team's only losses the past four years were to Class 4A Thunder Basin on Dec. 28, 2018 and a team from Lynwood, California, on Jan. 3, 2020. Douglas went 21-0 this season, capping it with a 51-11 victory over Lyman in the state championship game.
Fertig recorded a triple-double against Buffalo on Jan. 22, finishing with 39 points, 20 rebounds and 11 blocks.