Braves' senior-to-be earns third Gatorade award.
Broncs had five finishers in the Top 14 to grab gold in Afton last October.
See where Wyoming's high school seniors will continue their athletic careers and read the Star-Tribune's past coverage of them.
Braves junior has won the past two Wyoming State High School Class 3A Boys Cross Country Championships.
Star Valley's Peter Visser put a bow on his 2019 cross country season Monday when he was named the 2019-20 Wyoming Gatorade Boys Cross Country…
Every year brings ground-shaking news to Wyoming and, as with every other facet of life, sports holds a mirror up to society and reflects change.
That was a strange, eventful year. So much happened across Wyoming high school sports, from state champions crowned to gut-wrenching heartache…
Rawlins, Star Valley juniors finish season ranked among the best in the country.
Wyoming Coaches Association recognizes coaches of the year for fall season.
The defending boys state meet-course record holder led a group of his Braves teammates in California.
It's a national-race weekend for remaining Wyoming cross country runners.
Rawlins junior sensation Sydney Thorvaldson shattered the old Nike Cross Regional record by almost 23 seconds.
This weekend marks the annual Nike Cross Regionals for the Northwest Regional, which includes runners from Wyoming. The best, most ambitious r…
Circumstances threw frigid elements, flurries and a hilly course at Rawlins junior Sydney Thorvaldson and, inevitably, she conquered it all fa…
Wyoming State High School Cross Country Championships
Saturday marked the first time Star Valley had hosted the state cross country meet. The Braves welcomed it with open arms.
For the first time since 2012, the state's best cross country runners don't descend upon Sheridan's Veteran's Affairs Hospital and its lusciou…
At a certain point during a distance run, the mind wanders free. The body continues its march through fatigue and pain. A runner on the wind, …
This season, Mason Henry's final one in Casper, didn't go the way he thought. For multiple reasons, he's lacing his shoes for a final week of …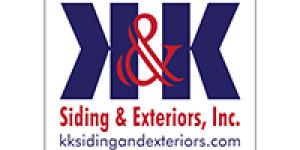 K & K Siding and Exterior Inc.
Ben Williams has developed into a nearly unstoppable runner. The Jackson junior can hold pace with some of the nation's best and his strategic…
Ben Williams, Muriel Jones, deep rosters help Jackson build momentum going into state.
It's go time for cross country runners, the season's penultimate week has arrived. Runners from across the state will compete in regional cros…
The Cheyenne East athletic department announced early Thursday that this weekend's scheduled Leroy Sprague Invitational will not take place du…