Ben Williams has developed into a nearly unstoppable runner. The Jackson junior can hold pace with some of the nation's best and his strategic…
Ben Williams, Muriel Jones, deep rosters help Jackson build momentum going into state.
It's go time for cross country runners, the season's penultimate week has arrived. Runners from across the state will compete in regional cros…
The Cheyenne East athletic department announced early Thursday that this weekend's scheduled Leroy Sprague Invitational will not take place du…
Rawlins junior Sydney Thorvaldson and Lander junior Kaleb Simonson both repeated as individual winners at the annual Beartrap Invitational on Friday.
Emerging from a line of trees at Beartrap Meadow came the pace bicycle, leading the way for runners in Friday afternoon's Beartrap Invitationa…
The 2019 fall sports season is underway. The Star-Tribune's annual WyoVarsity section returns on September 6. With just two weeks between now …
Now that the Star-Tribune has discussed the storylines and re-introduced the players who could be impactful this season, it's time to talk abo…
The beautiful thing about cross country season is that it's always somebody's breakout year. Just a few years ago Mackenzie Marler of Cheyenne…
This year's cross country season looks as different as it is the same. The freshly departed faces, standouts gone off to run in college, have …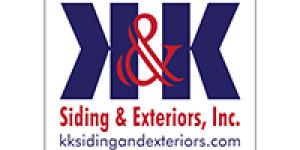 K & K Siding and Exterior Inc.
Rock Springs cross country coach Brad DeKrey was named the 2019 National Boys' Cross Country Coach of the Year at an award ceremony in Bismark…
Kelly Walsh finished the 2018-19 academic year the same way it started it — with a state championship.
Star Valley senior Asefa Wetzel signed Wednesday to run cross-country and distance at the University of Wyoming.
Star Valley sophomore Peter Visser was named the Gatorade Boys Cross-Country Runner of the Year for Wyoming on Monday.
Multiple items were discussed at Tuesday's meeting of the Wyoming High School Activities Associations Board of Directors, including two subjec…
There's a strong possibility that 2019 could change the landscape of Wyoming high school athletics for the foreseeable future. At least, that'…
With the welcoming of a new year comes the nostalgia for the year that was.