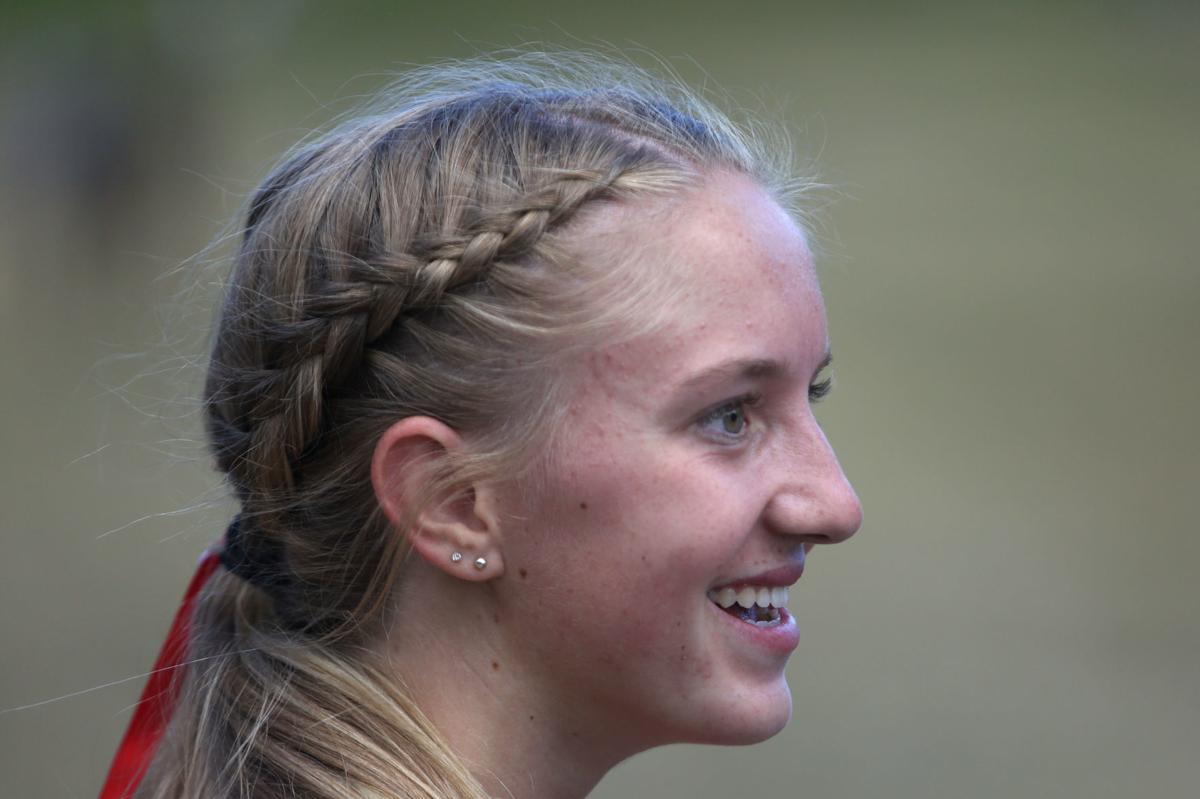 Another weekend brought another historic performance from Rawlins junior Sydney Thorvaldson. On Saturday the three-time state cross country champion broke the Nike Cross Northwest Regional record and course record at Eagle Island State Park in Boise, Idaho. Thorvaldson's official time of 16 minutes, 50.6 seconds beat the previous record by 26 seconds. And, according to DyeStat editor Doug Binder, it is believed to be the first sub-17 minute 5K ran by a high school girl in the state of Idaho.
In a race recap made available by Binder, Thorvaldson ran a 5:01.3 split in the initial mile to lead the field by 9 seconds.
"I think my start was very aggressive," Thorvaldson told DyeStat. "It was more of an out-right sprint."
The junior standout said she didn't imagine running a sub-17. She felt confident in placing among the top five, possibly repeating as meet champion and even challenging the course record. Once she found her groove and felt confident, however, she just kept going.
Going into the Cross Regional weekend she ranked No. 7 in the latest DyeStat national high school rankings. The next individual rankings are scheduled for release on Nov. 28, just over a week before Nike Cross Nationals. This year's national race will be held Dec. 7 at Glendoveer Golf Course in Portland, Oregon.
The two-time Wyoming Gatorade Cross Country Runner of the Year finished 13th at last year's NXN with a 17:29.1. She explained how her confidence has improved and she's feeling much better this time around.
You have free articles remaining.
"Last year I got sick right before nationals," she said. "I definitely have the confidence for it (now). With this I'll definitely have a lot more confidence going into it."
There's a lot for her to feel confident about. Thorvaldson ran a course-record 17:32.69 at Star Valley View Golf Course in Afton at this year's state meet. Since records do not carry over from venues and she set the Sheridan Veterans Affairs Hospital course record with a 17:34.68 as a sophomore, she holds two Wyoming state meet records. Within the last calendar year she's also set new national marks at the Simplot Games and earlier this year at the Liberty Bell Invitational in Littleton, Colorado.
Thorvaldson broke the Liberty Bell record back on Sept. 7 with a personal-record 16:40.6. That remains the fifth-best 5K time in the country for this season.
"I didn't think sub-17 there, either," Thorvaldson told DyeStat after Saturday's race, "but when I'm feeling good I just go for it."
So the Outlaw standout qualified for her third consecutive Nike Cross National race. She finished ninth at the national meet as a freshman.
Also qualifying from the Northwest Regional was Mattalyn Geddes of Twin Falls, Idaho. Geddes ran at Jackson as a freshman, when she finished fourth in the state cross country meet.
Follow sports reporter Brady Oltmans on Twitter @BradyOltmans