Cheyenne East senior Graedyn Buell added another award to his growing list of accomplishments recently as the quarterback was named the MaxPre…
The 11 finalists for the 2020 Wyoming Chapter of the National Football Foundation scholar-athlete awards were announced on Tuesday.
The new book gives the team the credit they deserve and shines a light on a dark chapter in U.S. history: Japanese incarceration during World War II.
Shrine Bowl head coaches Matt McFadden and Brent Walk have selected their assistant coaches for this year's game, it was announced in a press …
The 96 Wyoming Chapter nominees for this year's National Football Foundation Scholar-Athlete Awards come from 27 different high schools across…
"The biggest thing to me was when we needed a play and when there was a tackle to be made, he was the guy making it," Cody head coach Matt McF…
Buell is first player to win two Super 25 player of the year honors.
Anderson led Eagles to first state championship since 2012.
Cody' Matt McFadden (North) and Mountain View's Brent Walk (South) were selected as head coaches for the 2021 Shrine Bowl, executive director …
Eli Moody resigned as the head football coach at Greybull late last week, as first reported by wyoming-football.com. Greybull activities direc…
The 30th annual Star-Tribune Super 25 honors the best high school football players in Wyoming, regardless of position or school classification. 
Despite the challenges presented by the pandemic, the 30th annual Super 25 selections went forward this year. 
Clint Reed stepped down as the Laramie head football coach on Wednesday. As first reported by Laramie's KOWB radio, Laramie High School activi…
Not surprisingly, state championship teams comprised the majority of the all-state football teams announced by the Wyoming Coaches Association…
Six sports held state-culminating events in the past three months.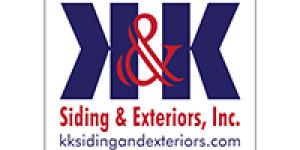 K & K Siding and Exterior Inc.
Fall prep sports seasons come to an end with state championship football games across the state.
Southeast ran away from Lusk in the second half for a 47-28 victory to win the Wyoming State High School Class 1A/9-man Football Championship …
Pronghorns defeated Longhorns 35-16 earlier this season.
Trailblazers haven't hosted a state championship game since 1996.
Bolts are seeking program's first state championship while T-Birds haven't won it all since 2013.
Top-ranked Cody defeated Jackson 48-6 in final game of regular season.