Campbell spent the past 12 years coaching in the Casper Midget Football Association.
While Asher is not walking yet, his progress far exceeds what doctors ever expected, and at a quicker pace.
Defending state long jump champion will run and jump for Eagles next season.
See where Wyoming's high school seniors will continue their athletic careers and read the Star-Tribune's past coverage of them.
Wolves' two-time state champion takes his talents to 'Moorcroft South.'
Former football assistant was the Panthers' boys head basketball coach the past seven years.
Palomo played on two state championship teams with the Mustangs.
A complete listing of Wyoming-born football players who have appeared in the NFL. (Source: Pro-Football-Reference.com)
Outlaw signed in December to play at Black Hills State.
The Buffalos won state championships as both sophomores and seniors and played in three state title games.
Anderson previously was an assistant coach under Pat Patterson.
This year's game, the 47th in the annual series, was scheduled for June 13 at Natrona County's Cheney Alumni Field in Casper.
Cheyenne East's Ky and Graedyn Buell push each other to be the best.
Senior standout turned down a preferred walk-on offer at the University of Wyoming.
Cuthbertson was a three-time all-state player for the Wolves.
Papich, who coached the Panthers for two years, wants to pursue a full-time teaching job in addition to coaching.
The Dickinson State University football team has established itself as one of the top NAIA programs in the region. Located in Dickinson, North…
Jason Hancock (track and field), Gavin Thomas (football) and Kyle Woodruff (soccer) all signed Thursday to continue their athletic careers.
Radakovich's father played college football at Colorado State.
The Rams' Super 25 standout tallied 5,275 all-purpose yards and 68 touchdowns in his career.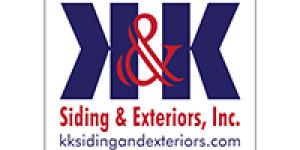 K & K Siding and Exterior Inc.
State champion Snake River has six players selected to all-star squad.
Bill Fullmer, who led Burns to its only state football title, was incorrectly identified as having previously coached at Lusk in an article in…
Natrona County senior lineman Nick Frimml was inadvertently left off the North roster for the Shrine Bowl, according to a release from Shrine …
Initial rosters and athletic training staffs for the 2020 Wyoming Shrine Bowl were announced on Saturday morning in a release from the game's …
The National Football Foundation's Wyoming Chapter announced its list of 10 finalists out of 79 nominees for Scholar-Athlete of the Year on Fr…
Wrage failed to lead the Wolves to the state playoffs during his two years at the helm.
Every year brings ground-shaking news to Wyoming and, as with every other facet of life, sports holds a mirror up to society and reflects change.