Bolts senior running back Jaxon Pikula rushed for 197 yards and two touchdowns in the victory.
T-Birds improve to 7-1 while Trojans fall to 3-5.
Each program comes with challenges, but the payoff can be tremendous.
The Trojans' best bet to pull off the upset is to get its triple-option back on track and use RB Cam Burkett and QB Trenton Walker to slow the…
With two weeks remaining in the regular season, 14 teams have already qualified for the playoffs and only six have been eliminated.
The key games include Thunder Basin at Natrona County.
Here's our staff predictions for the upcoming slate of preps games.
Here are some Wyoming high school football players to keep your eye on this week. 
Both teams have strong running games, have senior leadership on both lines, have two of the best kickers in the state and in general match up …
Wheatland has four players with at least 682 yards of all-purpose offense while Torrington counters with four players who have at least 30 rus…
Fourteen teams have already qualified for the postseason, leaving 26 spots still available.
Burns activities director Barry Ward tweeted Monday afternoon that the Broncs football team would cancel its final regular-season game due to …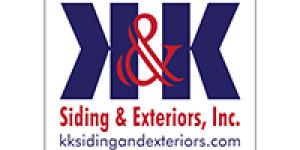 K & K Siding and Exterior Inc.
Defending state champ Broncs host Gillette and Thunder Basin to close the regular season.
Natrona County scored the final 21 points of the game to pull away for a 35-14 victory Friday night at Gillette.
The defending state champ Broncs did most of their damage in the first quarter, taking advantage of great field position to build a 20-0 lead.
Currently, only seven teams have secured a spot in the postseason. On the flip side, no teams have been eliminated.
Cheyenne East at Cheyenne Central
MICHAEL COLEMAN, Thunder Basin: The senior DL had 12 tackles, including 2 TFL, in last week's win over Kelly Walsh for a 4A-best 33 defensive points.