It all comes down this. One week left, one game remaining for the teams with postseason hopes to lay claim to a playoff spot. Months of prepar…
Thunder Basin secured the No. 1 seed for the Class 4A playoffs with a 49-14 home victory over Kelly Walsh on Friday.
An inconsistent Natrona County offense and a big day from Cheyenne Central's Dawson Macleary helped the Tribe complete a 32-19 upset of Natron…
Natrona County at Cheyenne Central, 7 p.m.
Star Valley at Cody, 5 p.m.
PLAYOFF BOUND: Seventeen teams have already punched their postseason ticket, with Buffalo (2A East) and Snake River (6-man West) having secure…
Kelly Walsh at Thunder Basin, 6 p.m.
Cheyenne South at Gillette
DRAKE LAMP, Lusk: The junior leads the state with 1,292 rushing yards and 16 rushing TDs.
Six Snake River seniors banded together during summer camps and workouts with the goal of surpassing their playoff finishes in years past. Non…
Unbeaten Thunder Basin is still in search of a complete game heading into Friday's home game against Kelly Walsh.
Aaron Makelky got his first up-close look at the Oil Bowl on Friday night.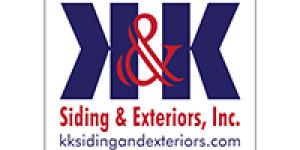 K & K Siding and Exterior Inc.
In addition to a loss, Natrona County left its game against Thunder Basin on Oct. 4 without its starting center. Senior Phoenix Wilson went do…
Natrona County High School defeated its cross-town rival Kelly Walsh in the 55th Oil Bowl. 
Defending champion Natrona County regained its footing after last weeks' second-half heartbreak to successfully defend Cheney Alumni Field wit…
Wyoming high schools have discovered the benefits of having medical personnel on the sidelines this season.
First-year Kelly Walsh coach Aaron Makelky is taking a novel approach to turning around the Trojan football program.