Less than a year removed from his second broken collarbone and the subsequent rekindling of his football flame, Caleb Driskill knew once again that decision paid off.
Since deciding to push baseball to the side in favor of a full football off-season Driskill earned a scholarship offer from the University of Wyoming and led Class 4A's top defense at Thunder Basin. He committed to the Cowboys, opting to sign his letter of intent in December and the Bolts made their first state championship game in program history.
On Thursday morning the Star-Tribune announced Driskill as one of its 2019 Super 25 Class. Hours later, Driskill was honored as Super 25 Defensive Player of the Year during the annual banquet.
"After last year's injury I didn't know I could accomplish it," he said. "It just shows that the hard work paid off. It's pretty cool being part of the No. 1 defense in the state."
The potent linebacker averaged 12.3 tackles for the Bolts and led the state with 23.0 defensive points going into the state championship. He tallied a game-high 15.5 tackles in the title game, including a tackle for loss and a sack. That was more than double the tackles of any other player in that game.
Of course, his personal accomplishments didn't lead to his ultimate goal. Thunder Basin lost 35-26 after seeing a furious comeback attempt fall short. That took time for him to get past. But being honored alongside his teammate Mason Hamilton as a Super 25 recipient came as a satisfying consolation. Between all three Super 25 teams, the Bolts had six honorees.
"Didn't end the way we wanted necessarily, but to see my teammates on the Super 25 list with me is pretty special," he said.
You have free articles remaining.
Driskill's high school football career officially came to a close at that banquet. With a dinner and slideshow, he sat alongside friends and coaches to reminisce about the season that was. He shared that his favorite memory was beating Sheridan for homecoming earlier this season. That was Week 4, months before the Broncs returned the favor in Laramie.
No one asked specifically about the safety he forced earlier in the season or about any of the four kicks he blocked. Some focused instead on his tackles, where his 58 unassisted bested anyone else in 4A by far.
Others, like head coach Trent Pikula, talked about Driskill's character. How his hard work and determination coming out of a possibly-devastating injury resulted in one of the best defensive seasons 4A football has ever seen. Or even how the Bolts lovingly refer to him as the "robo-linebacker" because of all the metal and hardware left behind from his multiple surgeries. Through it all, he finished his high school career with an astonishing senior season — one worthy of the honor bestowed upon him.
Driskill became Thunder Basin's first specific Super 25 Player of the Year recipient and the town of Gillette's first Defensive Player of the Year since former Camel Lane Tucker earned the honor in 2016.
Even though he started his football career as a Camel, he'll always consider himself a Bolt because of the teammates he worked alongside.
"It's just special to me," he said. "Those guys are my brothers. I can always rely on those guys. They're awesome."
After reminiscing, Driskill then immediately turned his attention onto the next step. He left for Laramie to take an unofficial visit to War Memorial Stadium for the Border War on Friday. He said his official visit is reserved for later in the year.
The 29th annual Super 25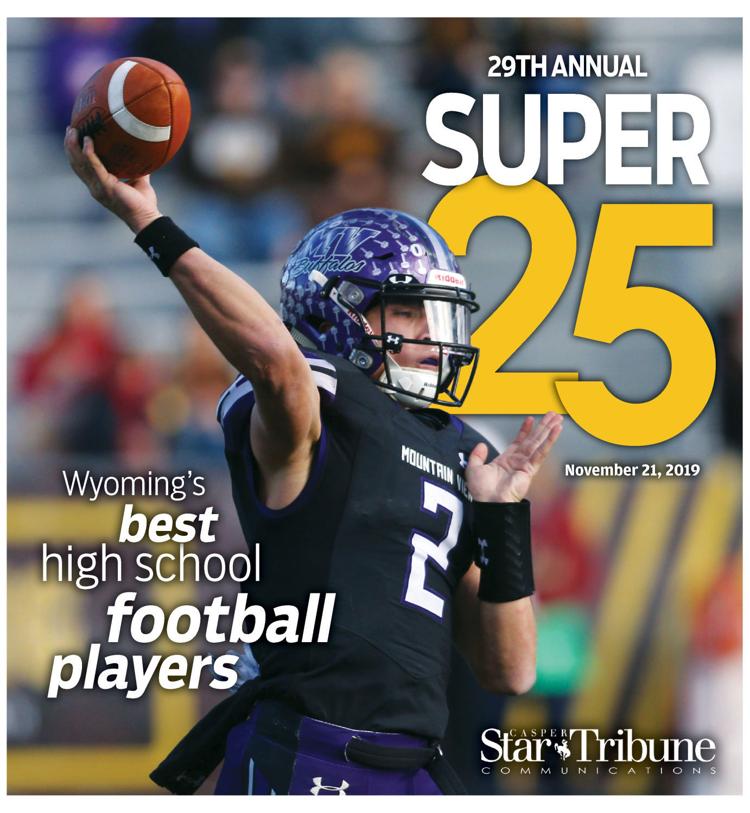 Chance Aumiller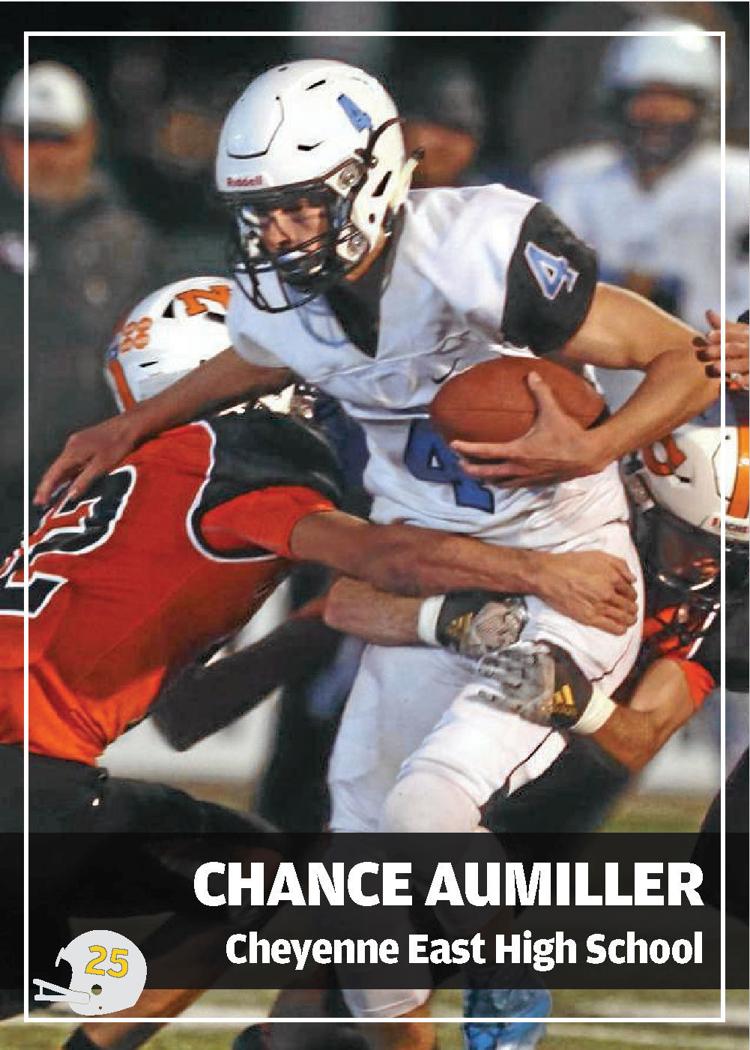 Nate Barnes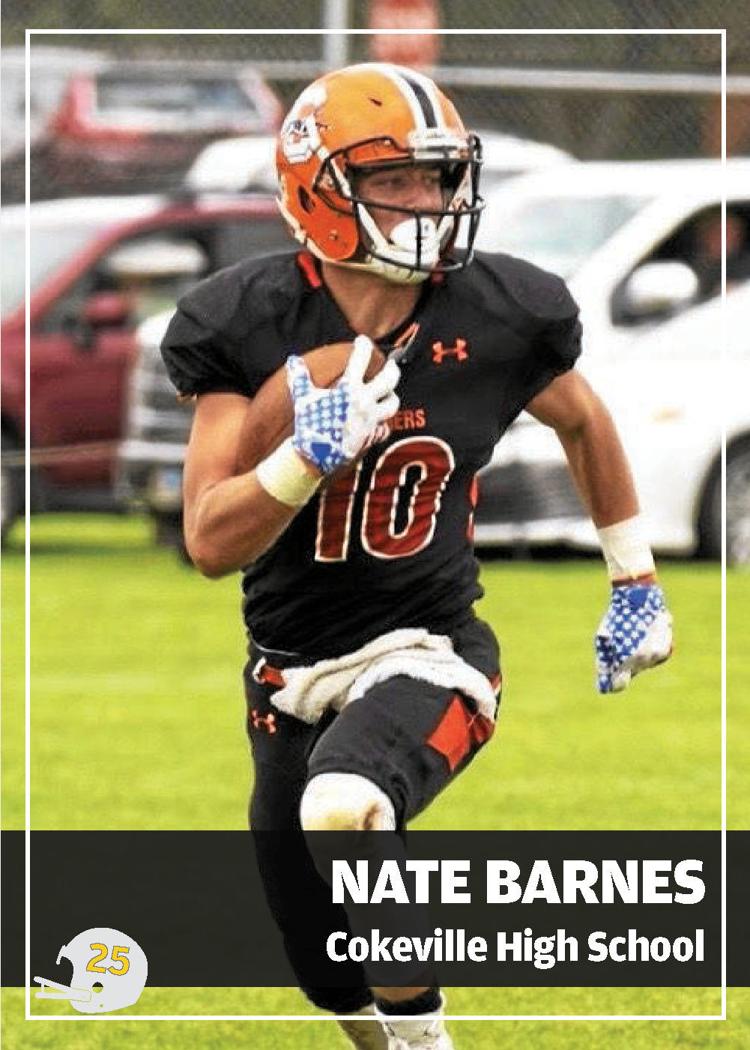 Carson Bates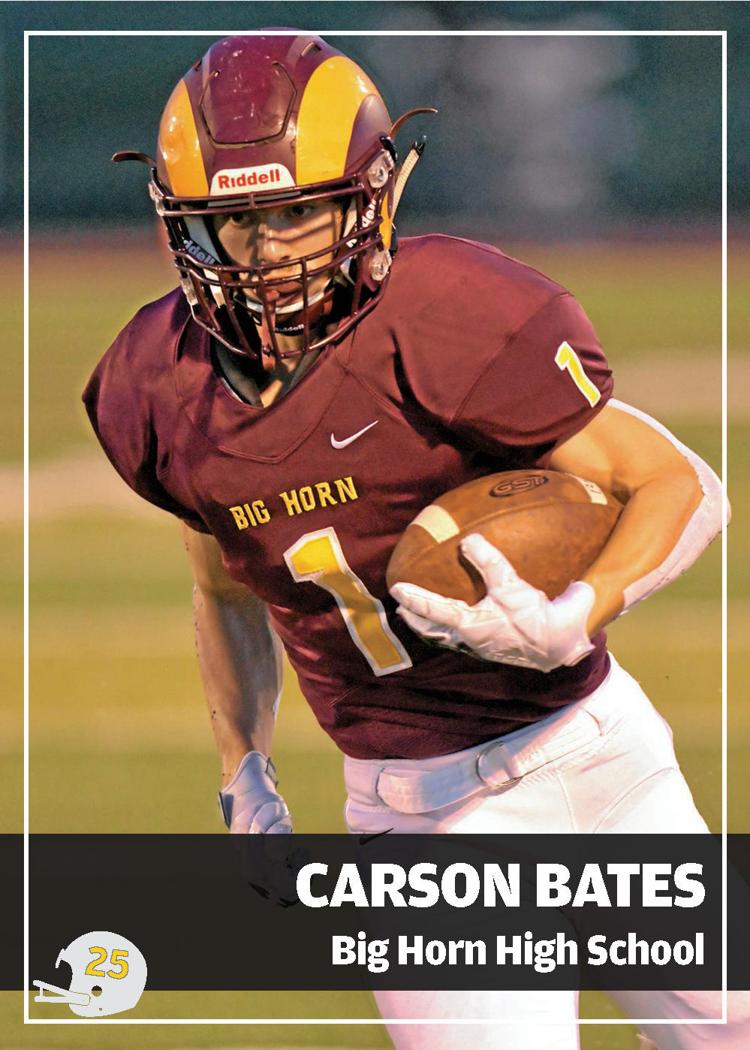 Jacob Boint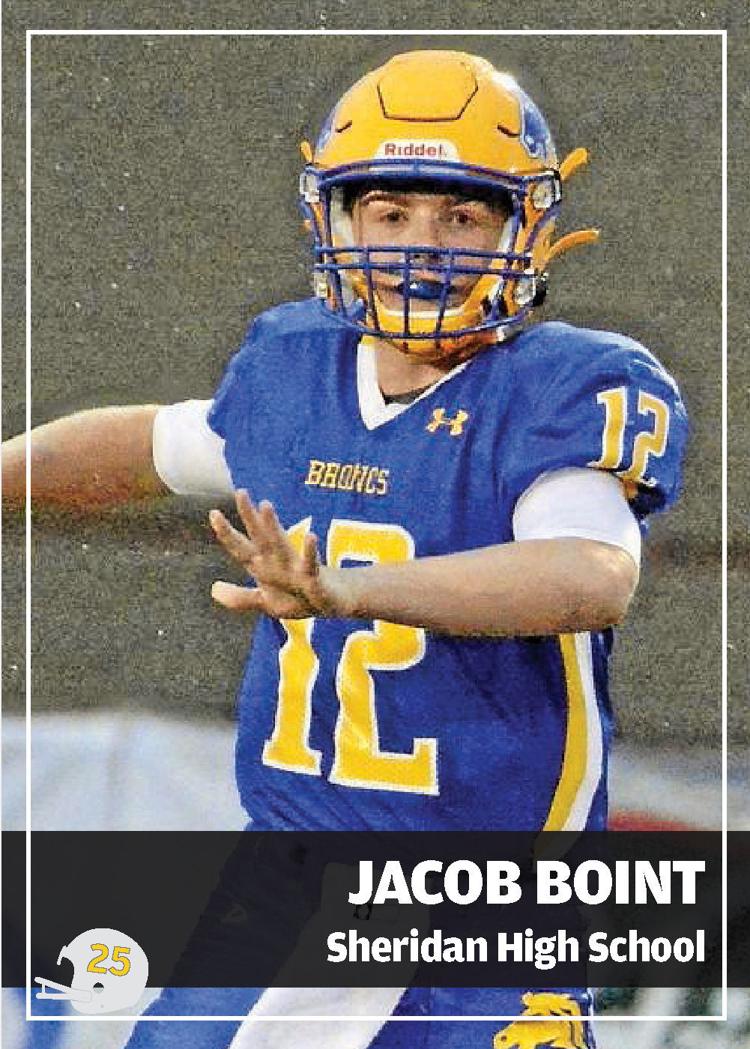 Graedyn Buell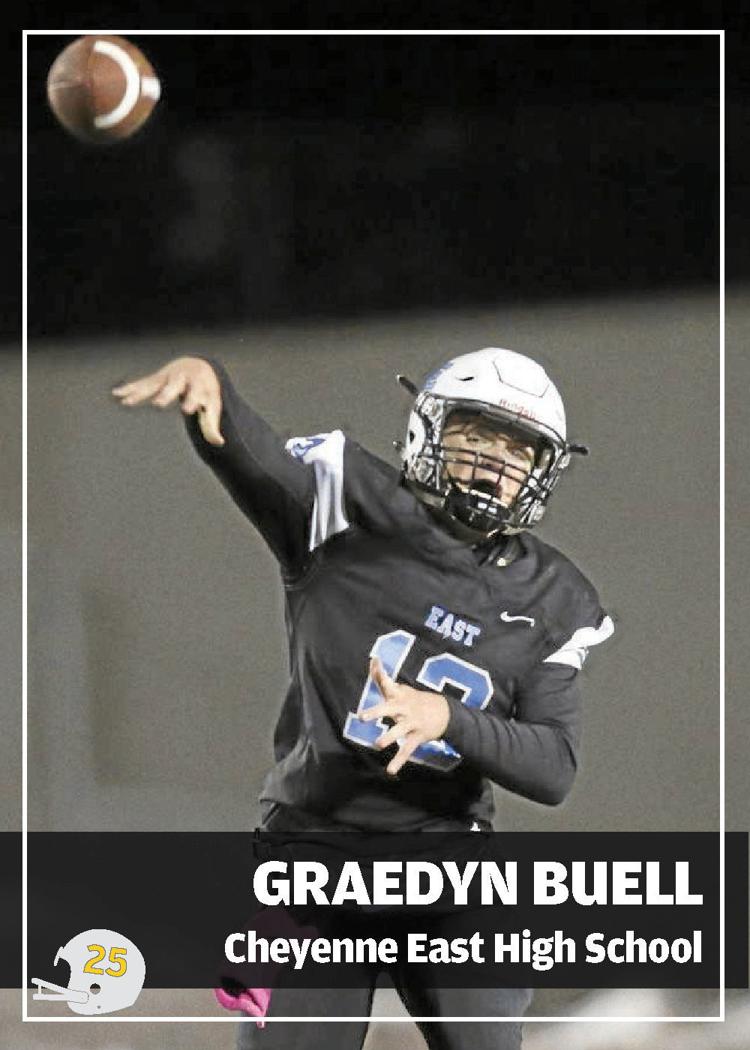 Jayden Caylor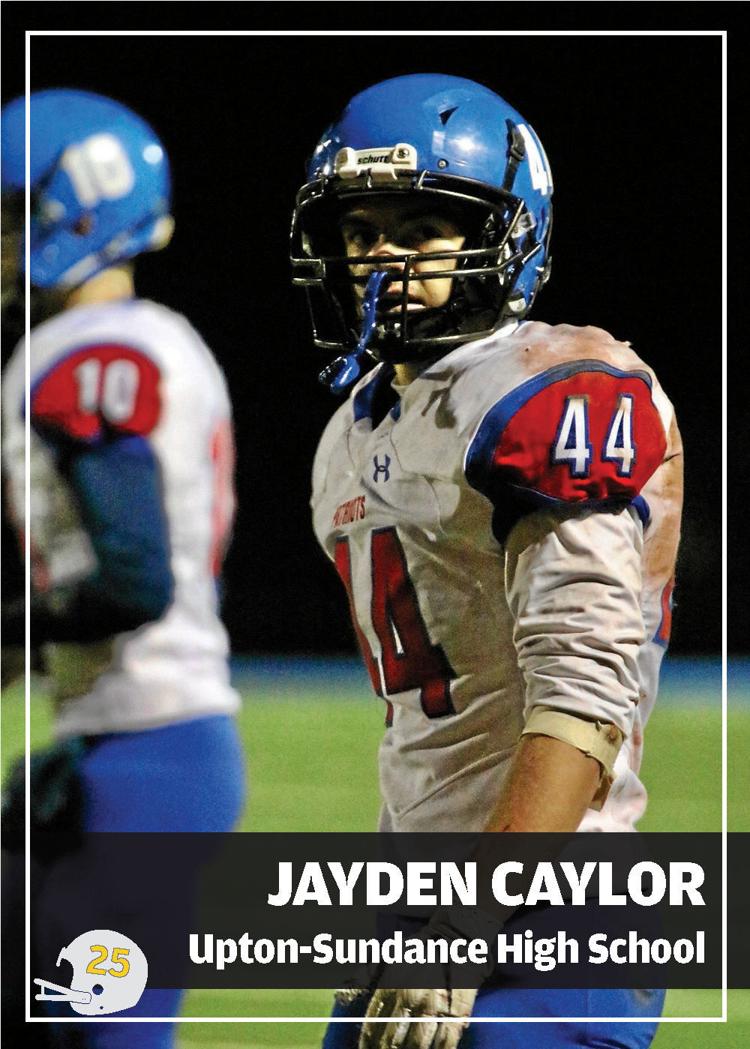 Boe Clayson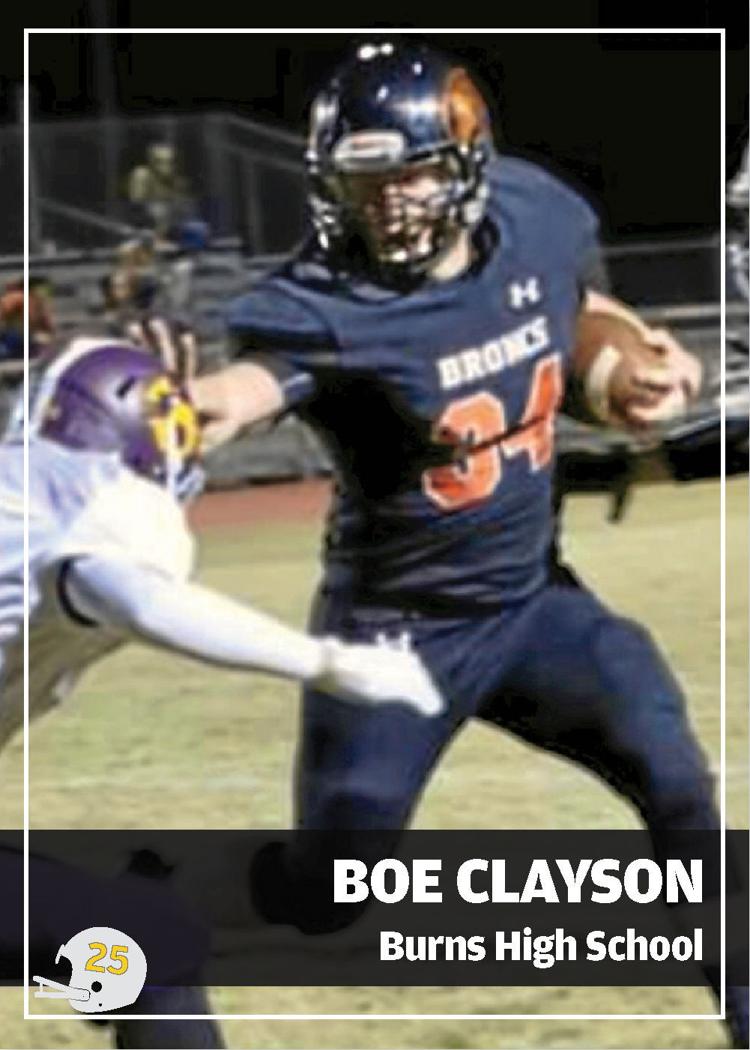 Keith Conner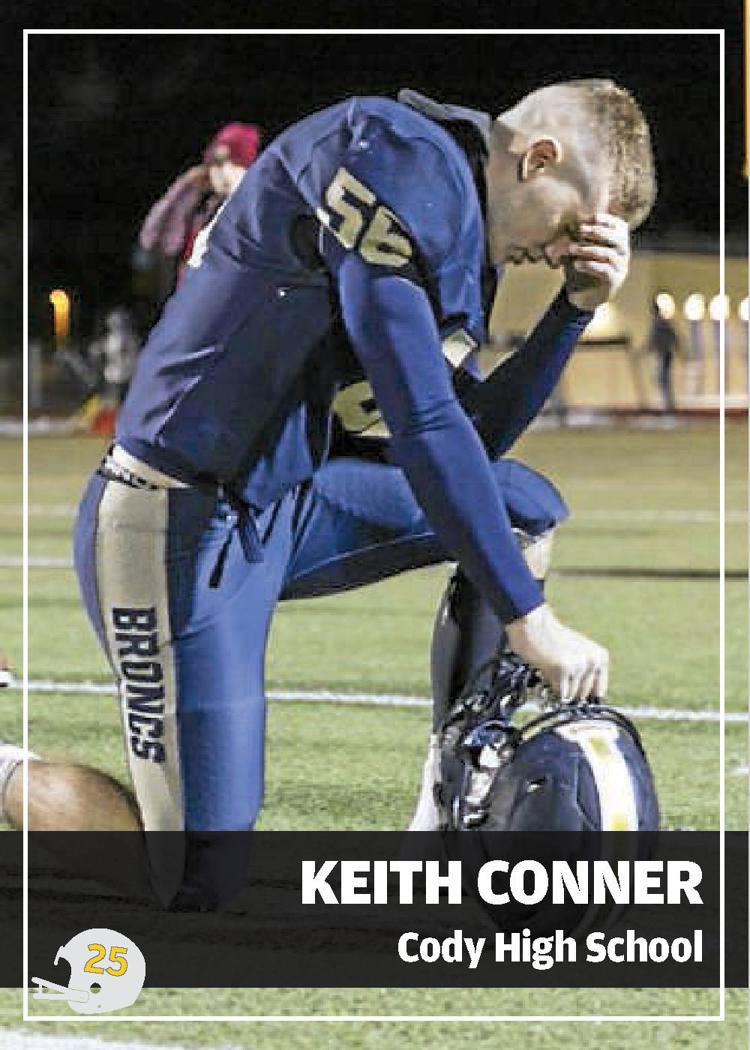 Garrett Coon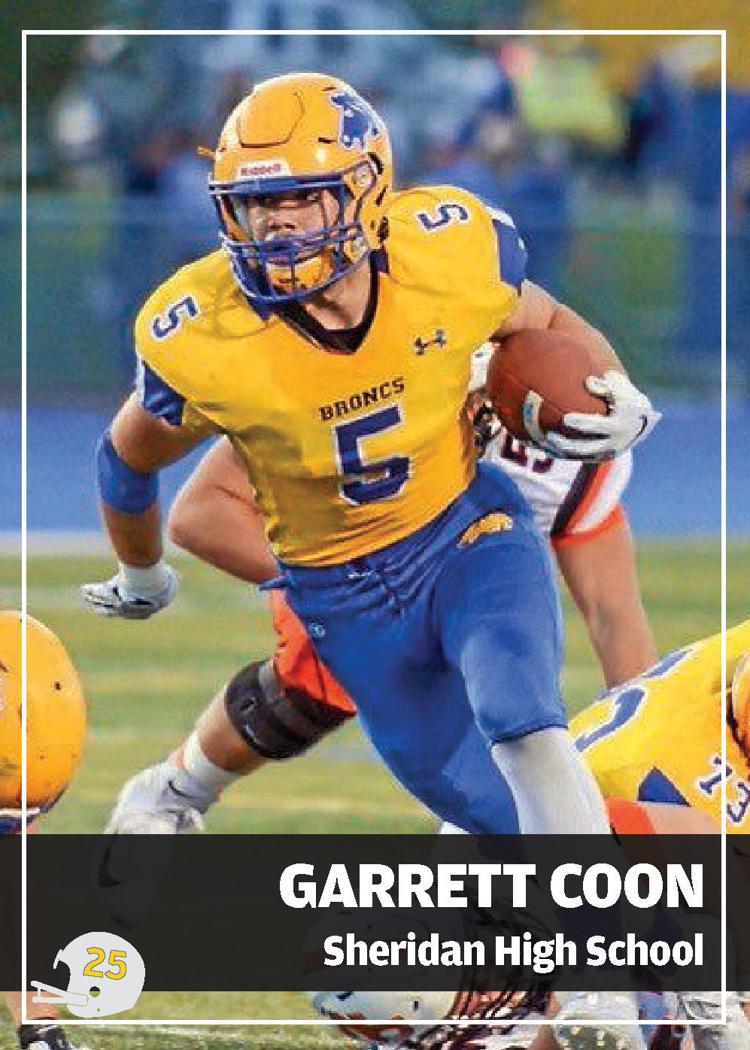 Jeydon Cox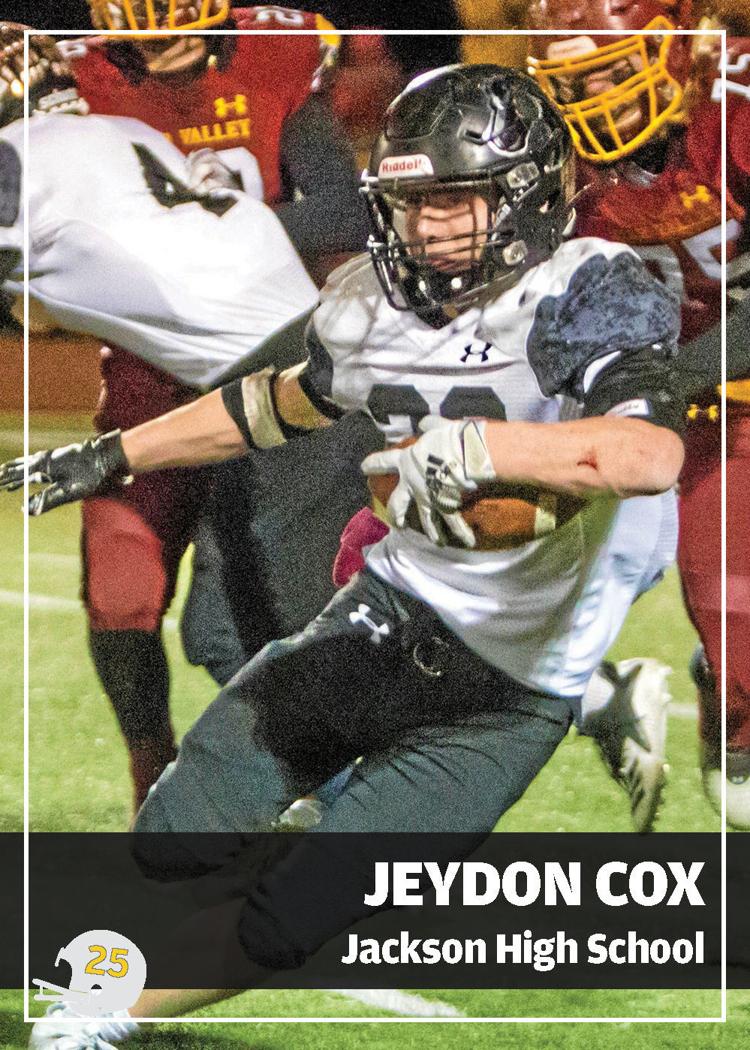 Caleb Driskill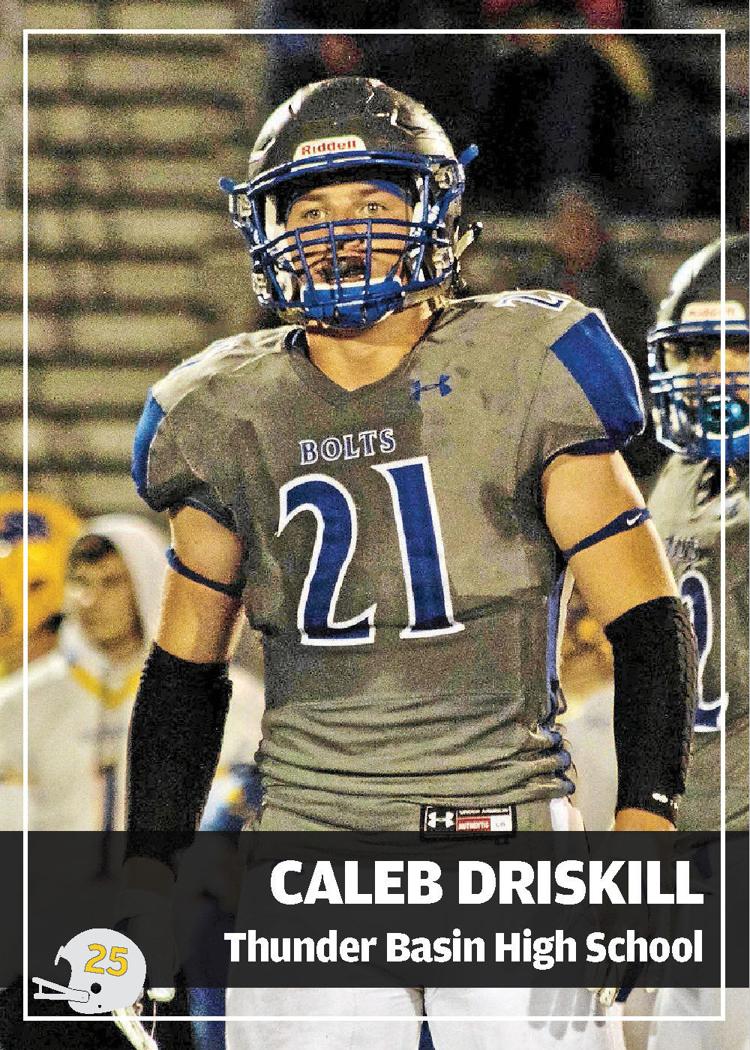 Anthony Graves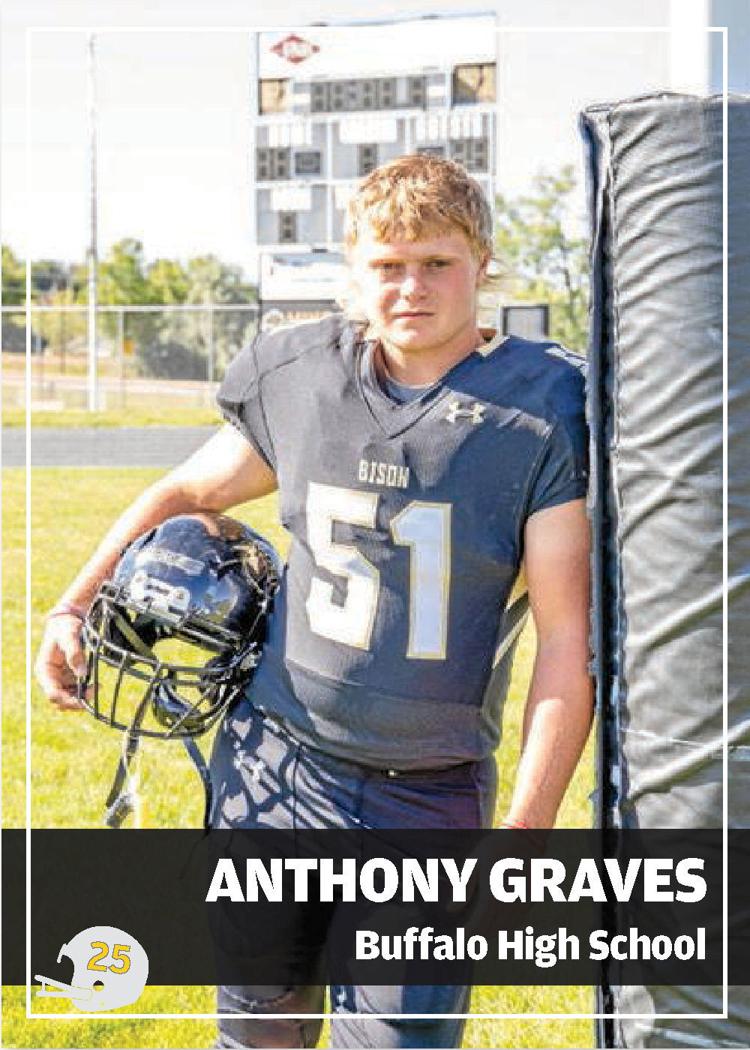 Randon Gresham
Hunter Gross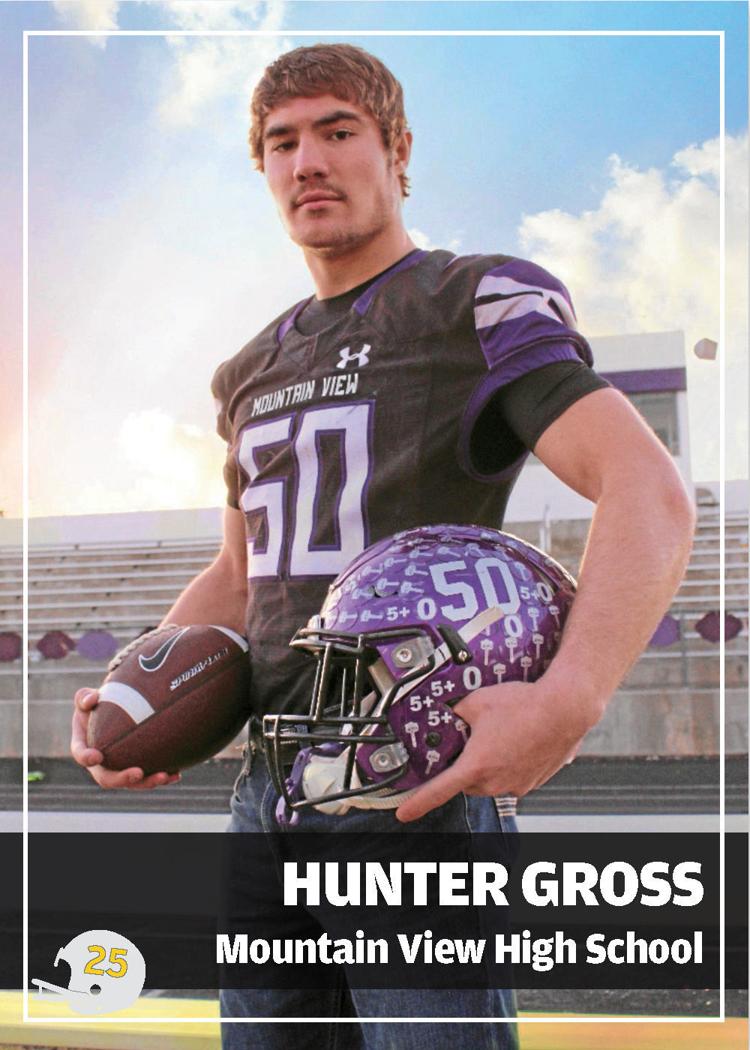 Mason Hamilton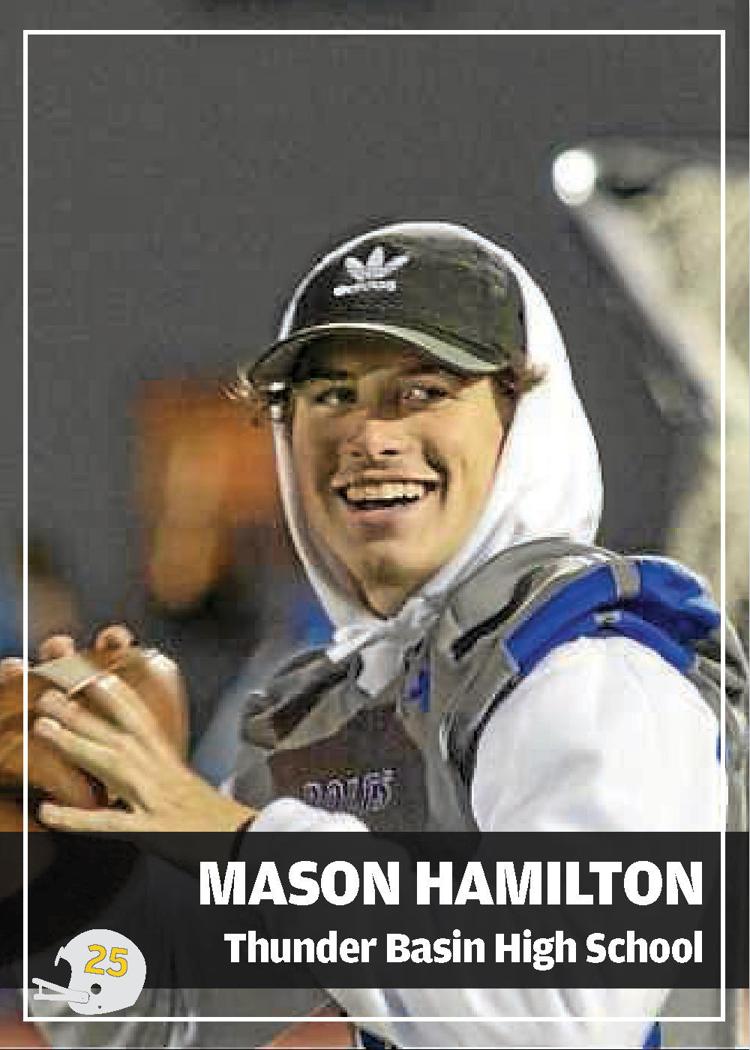 Andrew Johnson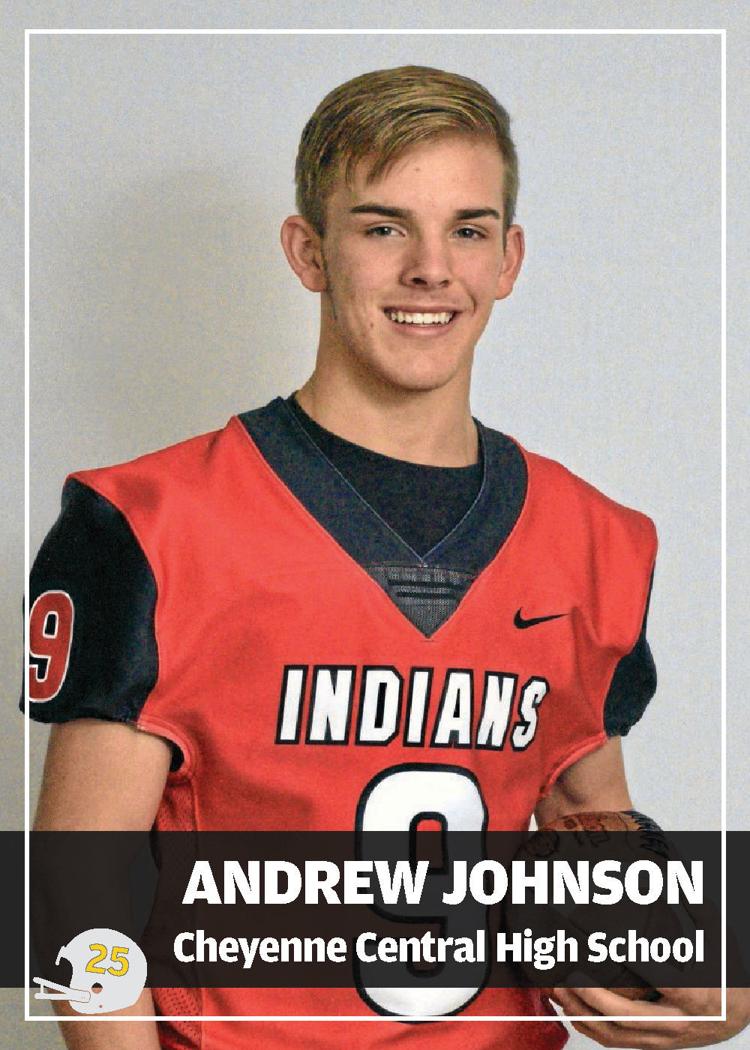 Dawson Macleary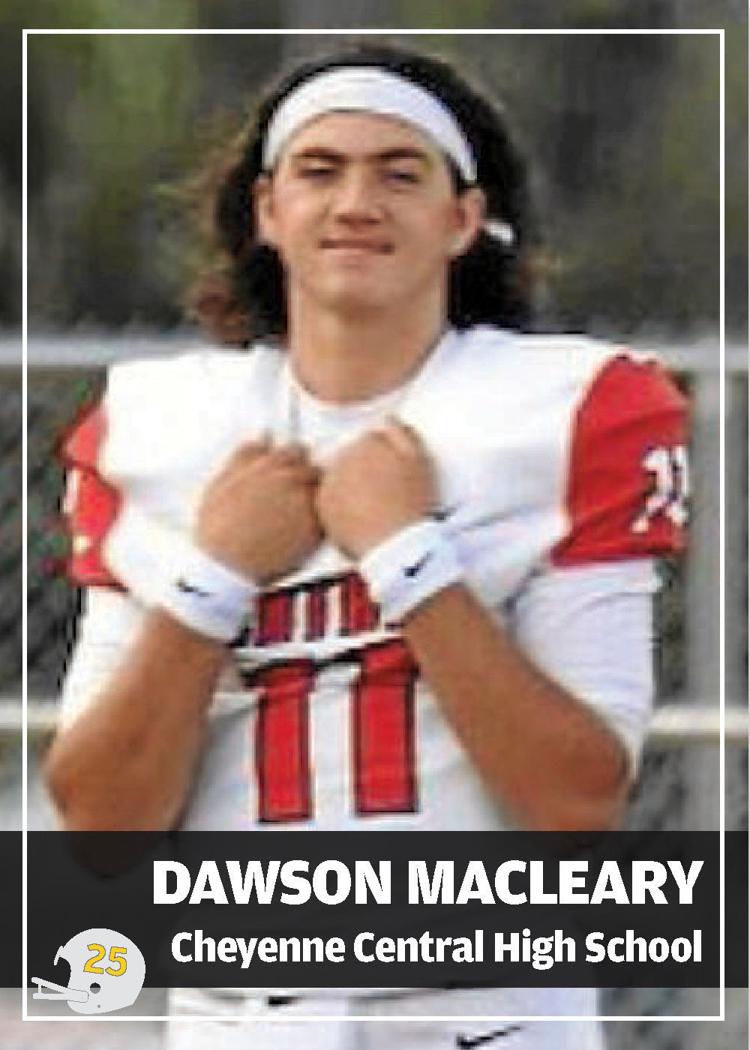 Kimball Madsen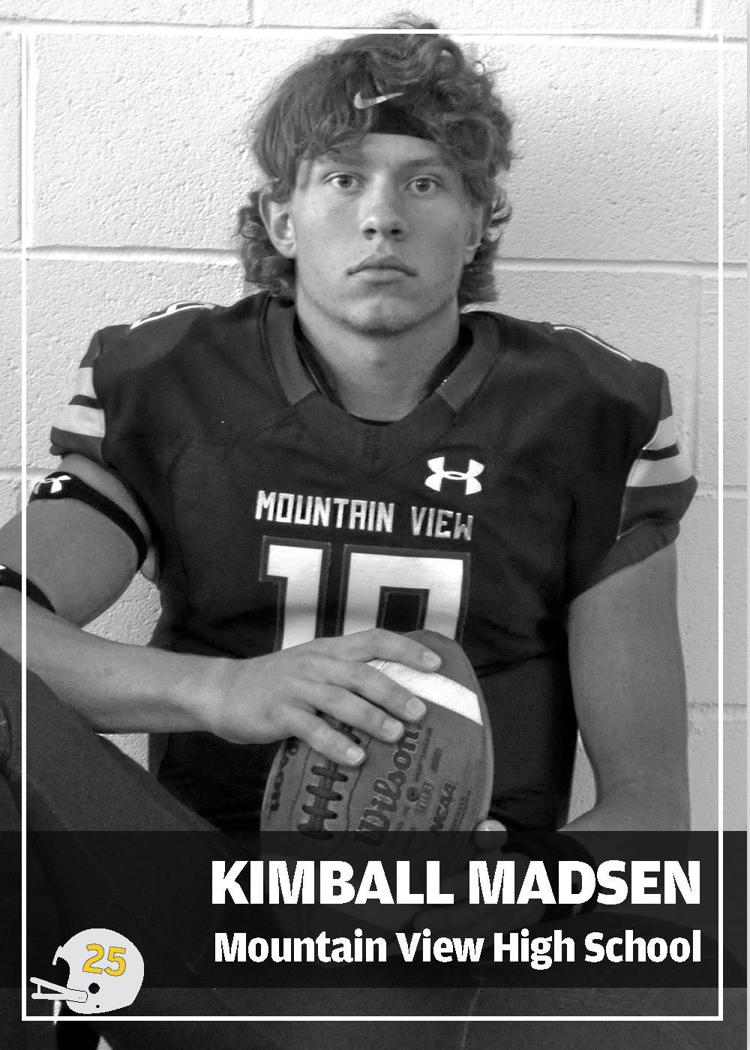 Chase Merrell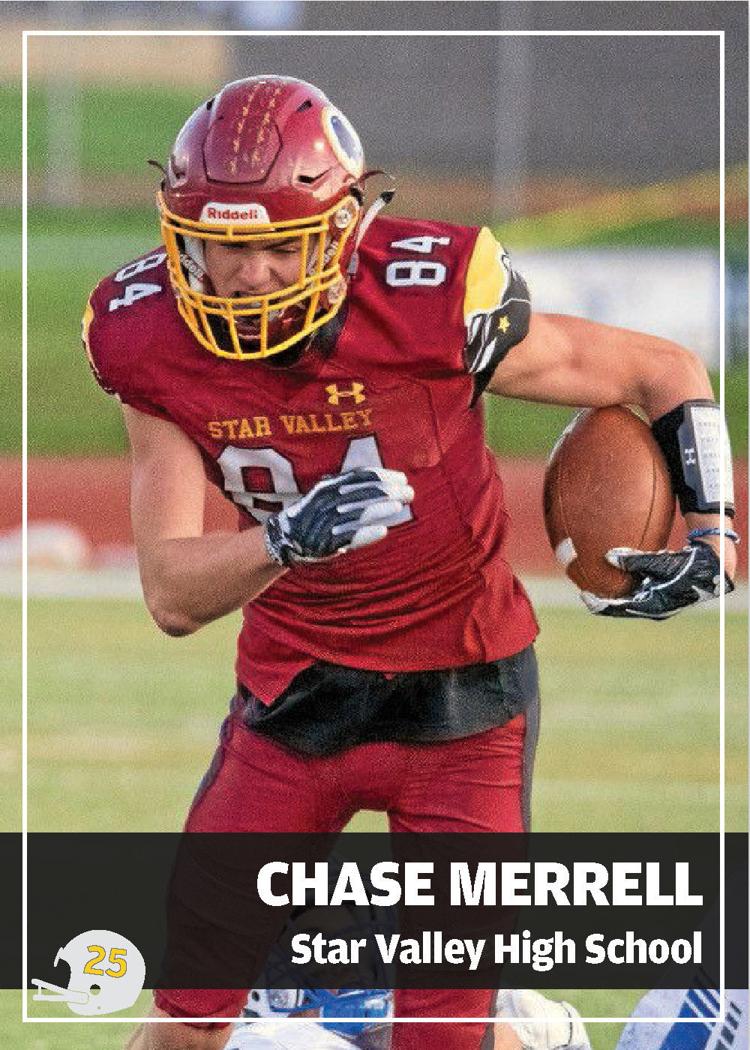 Parker Merritt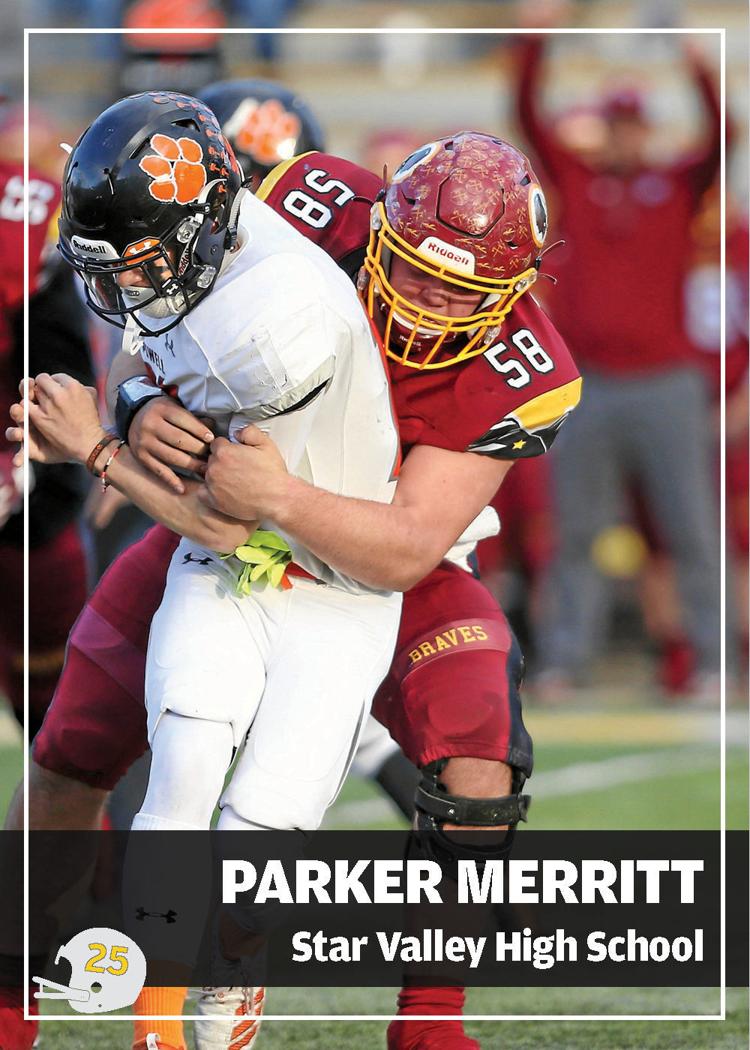 Riggen Myers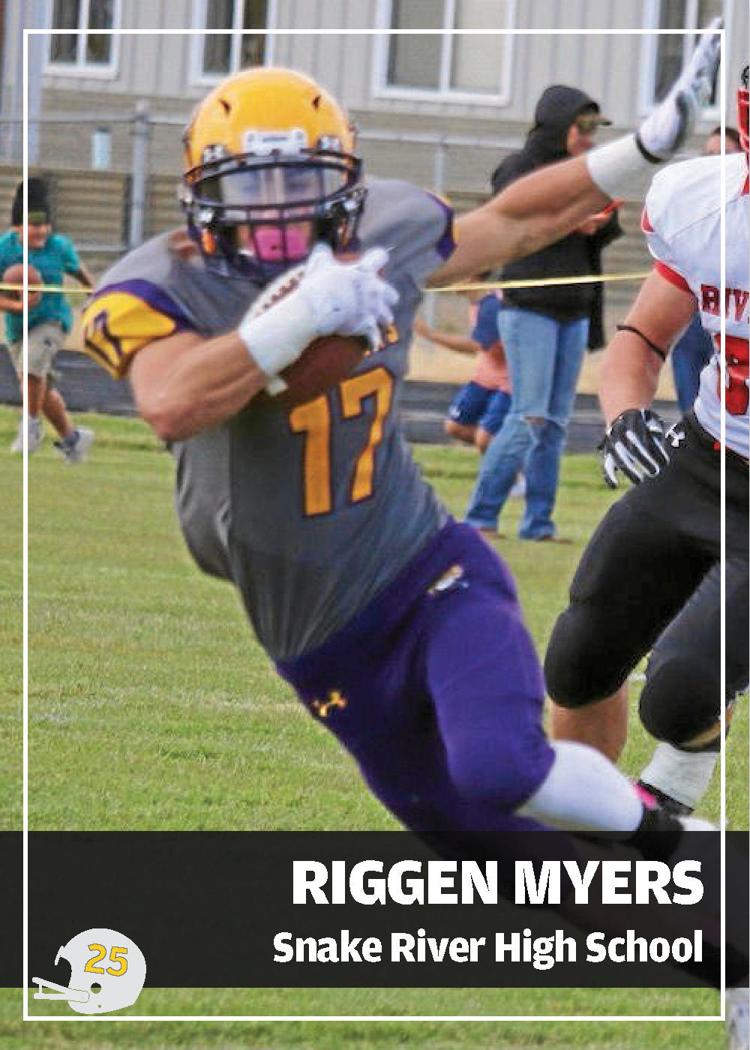 Will Pelissier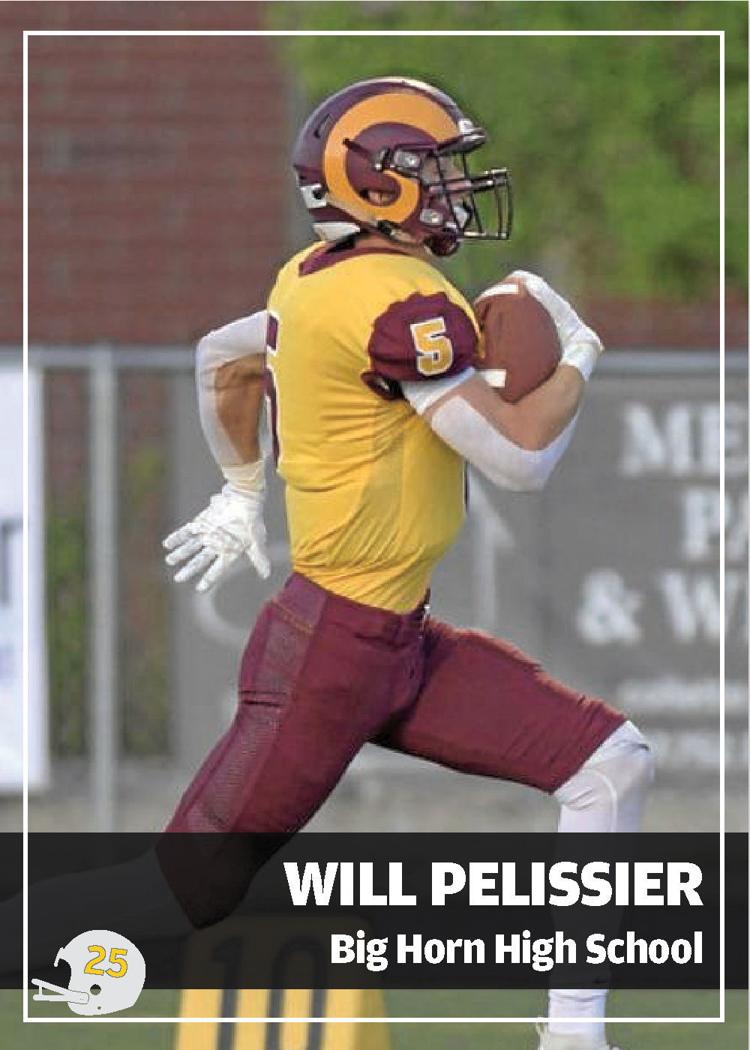 Rowen Ruby
Braeden Walk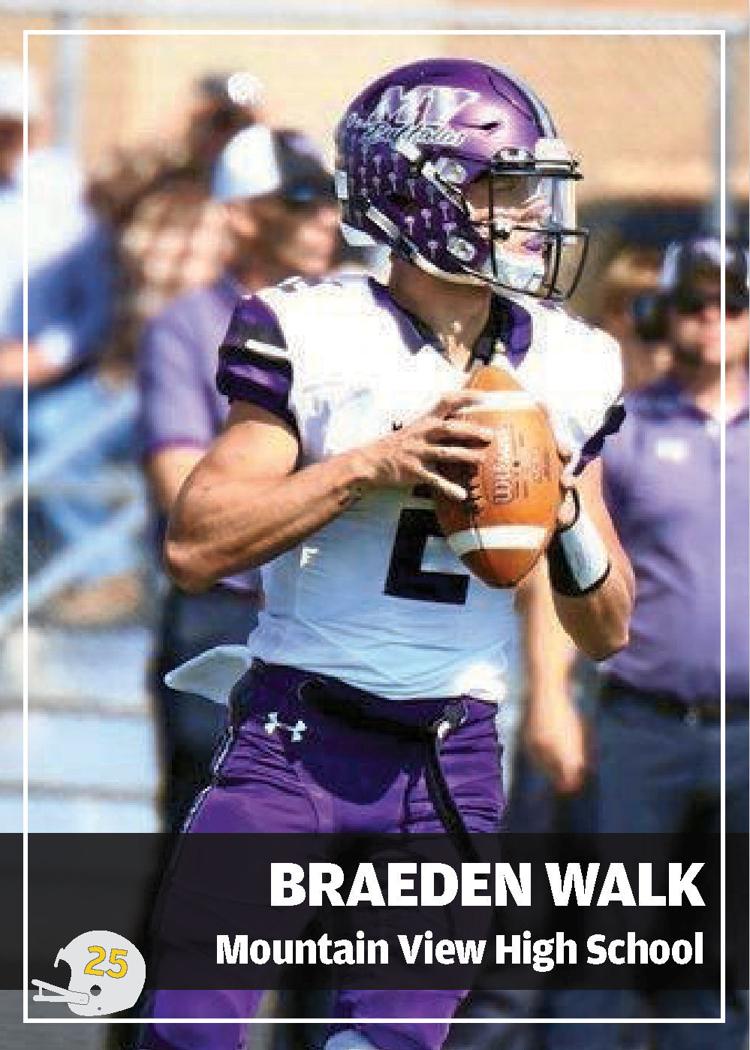 Dax Yeradi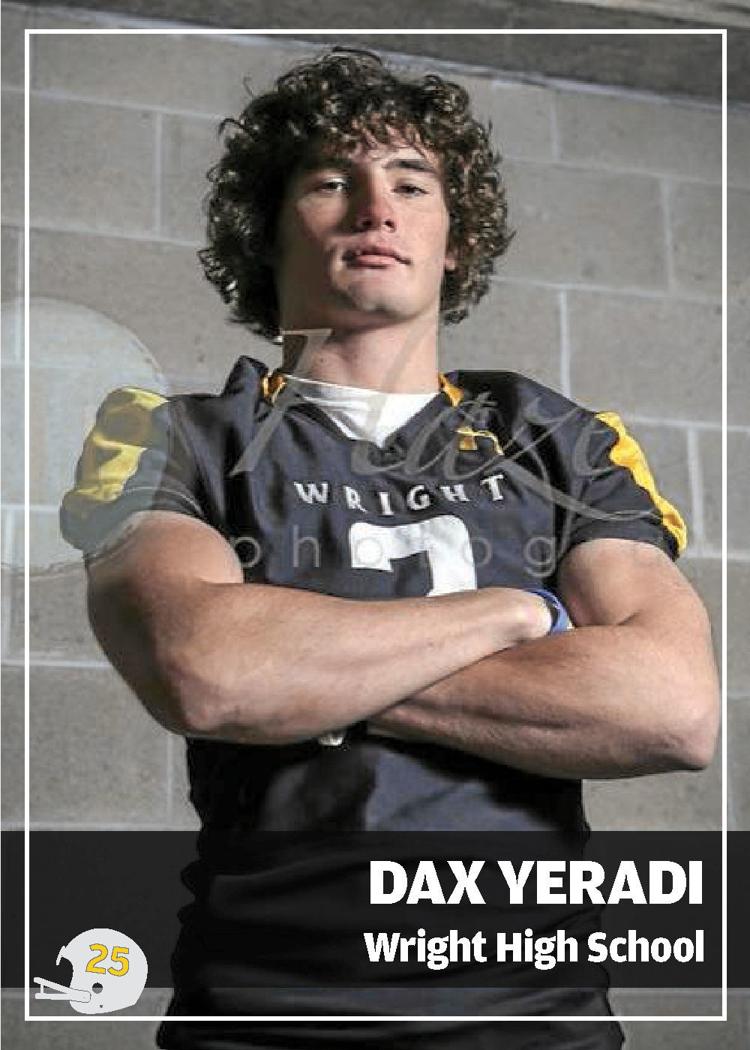 Follow sports reporter Brady Oltmans on Twitter @BradyOltmans