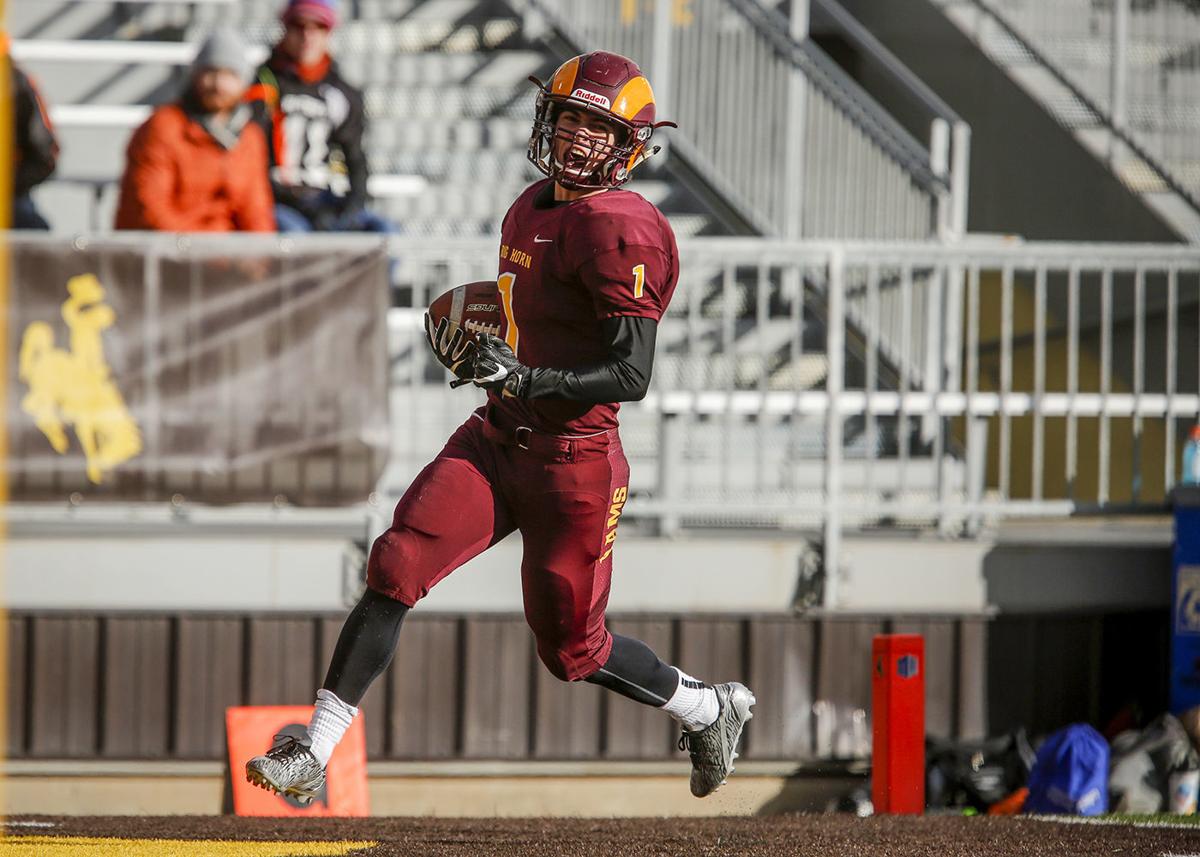 The rematch is set. In a farewell to Class 1A/11-man, that classification's final game will be a rematch of last year's Big Horn versus Cokeville championship.
Cokeville advanced to a second straight state championship game after surviving a scare against Upton-Sundance in a 16-7 final Friday afternoon.
Nate Barnes busted a 40-yard touchdown midway through the first quarter and a two-point conversion put the Panthers up early. An 8-yard flare from Barnes to Matt Thomas increased that lead early in the second quarter although the two-point conversion failed.
Then came the Patriots. Brad Kruger connected with Jayden Caylor for a 17-yard touchdown pass late in the second quarter to give Upton-Sundance momentum going into the break.
You have free articles remaining.
Cokeville's 14-7 lead held as Upton-Sundance tried to rally against the Panthers' defense. Kruger rolled to his right amid pressure and his fourth-down pass sailed out of bounds with just under 6 minutes left.
Hearts sank in Cokeville as the Panthers' attempted pass on 4th and 4 inside the Upton-Sundance 15 was intercepted by Kye Taylor and returned deep into Cokeville territory. A flag, however, negated the gain and the Patriots took over at their own 3. Cokeville clamped down and secured the win with a safety with 20 seconds left.
So the Panthers breathed a sigh of relief. At least for the moment. Hours later they discovered they'll once again play Big Horn in the championship game.
The Rams held a comfortable 20-0 lead at halftime after holding Southeast to an unofficial 48 yards on way to the 48-7 win. Will Pelissier provided another jump-start by scoring from 60 yards on Big Horn's first second-half play. The Rams scored on two more drives after Southeast fumbles to take a 41-0 lead into the final frame.
Pelissier finished with 204 yards on 15 carries with five touchdowns as the Rams notched their 21st consecutive win heading into War Memorial Stadium.