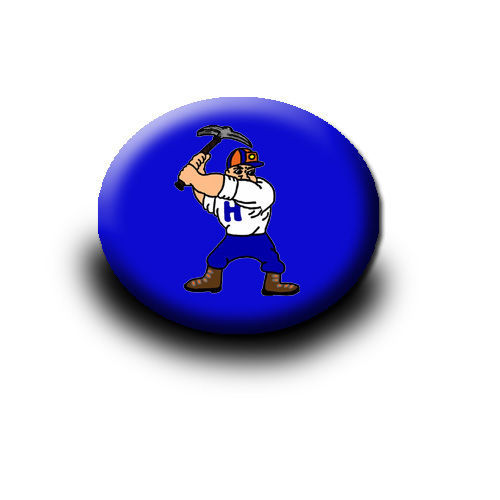 Undefeated Hanna continued its 2019 charge and advanced into the state championship game for the first time since 2010 by pulling away from Lingle-Fort Laramie for a 92-58 win Friday. That's the most points the Miners had scored — and allowed — all season.
The Miners' prolific offense wasted no time, jumping out to a 6-0 lead in just two plays. While the Doggers fought back with a 50-yard touchdown run from Cooper Hill, the home side expanded on their lead immediately after that to take a 24-8 lead into the second quarter.
"I'm just really proud of the team effort today," Hanna head coach Zack Scott told KTGA radio after the game. "It took the whole team and I'm super proud of our kids."
Lingle got within 8 points, thanks to Cordell Forkner's 3-yard run. That trimmed the lead to 30-22 and gave the Doggers a glimmer of hope. Then things went downhill.
Hanna scored on its next drive, then jumped on one if its three fumble recoveries, and scored again the following play, all within a span of a minute. Lingle fumbled again before halftime and salvaged a second touchdown run from Forkner just before half but the Miners led 52-30 at that point.
You have free articles remaining.
Senior Conor McGraw continued his massive day in the second half, scoring 44 points himself. Hanna's 92 points was by far the most Lingle had ever allowed in a game, breaking the old mark of 77.
"He was a beast," Scott said. "Just unstoppable today. Offensively, defensively, he's just an amazing kid. He runs the ball so hard.
"We also had some amazing blocks and Shane (McGraw), I don't know how many he had, a crazy amount too, I'm sure. Those kids are just great."
Conor McGraw batted down a fourth-down pass with 5 minutes remaining in the fourth quarter and the Miners ran out the clock from there. The celebration began before the clock hit zero.
"We're not done yet," Scott said.
Hanna's opponent for the state championship won't be known until Saturday. Snake River and Hulett kickoff at 1 p.m. in Baggs.