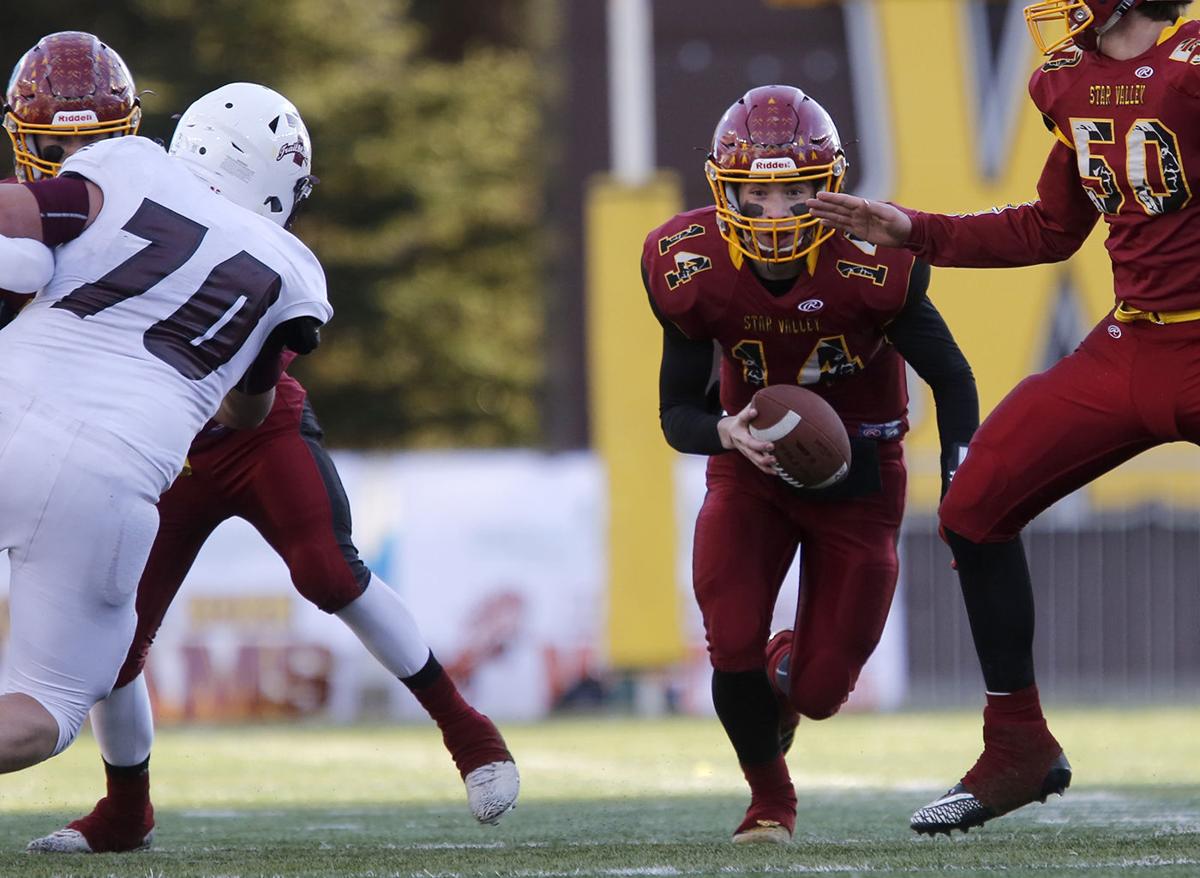 David versus Goliath is set for Class 3A. Defending champion Star Valley and its 20-game winning streak will go toe-to-toe with underdog Powell in Laramie after two thrilling semifinals Friday.
Star Valley advanced with a big second-half win over Jackson, 42-21. That game went into halftime tied 14-all before the Braves rattled off three straight touchdowns. Dean Shaw scored from the 13 after a blocked punt, Shaw then scored on a 19-yard strike from Brant Nelson and RJ Cazier scored from the 13 to give the home team a big lead early in the fourth quarter.
Jackson running back Jeydon Cox, who had 33 carries in the first half, didn't have the same impact in the second. He scored on a 19-yard pass with 4 minutes left but that came too little too late for the Broncs.
You have free articles remaining.
Meanwhile, Powell traveled to rival Cody having not won there since 2016. Cody, on its home turf, beat Powell 38-14 just a few weeks ago. The Panthers, and their fans, stormed Spike Vannoy Field after 48 minutes of action, victorious and championship-bound. Powell's defense stayed firm in the fourth quarter to preserve the 20-13 upset over the Broncs.
The Panthers stayed on the ground and churned their way to a 20-7 halftime lead. The final of those scores came with a run from Kadden Abraham, who caught the corner to extend the visitor's lead with just over a minute left before halftime.
The resilient Broncs fought back, getting to within a touchdown in the fourth quarter. Cody had the ball again with a chance to equalize in the final 3 minutes only for the Powell defense to rise to the occasion. A sack of quarterback Hunter Hays put Cody at 4th and long, and the Broncs' hook-and-ladder-and-lateral desperation play fell yards short of the sticks.
Powell needed to only take a knee from there. And so Cinderella earned her invite to the big dance.