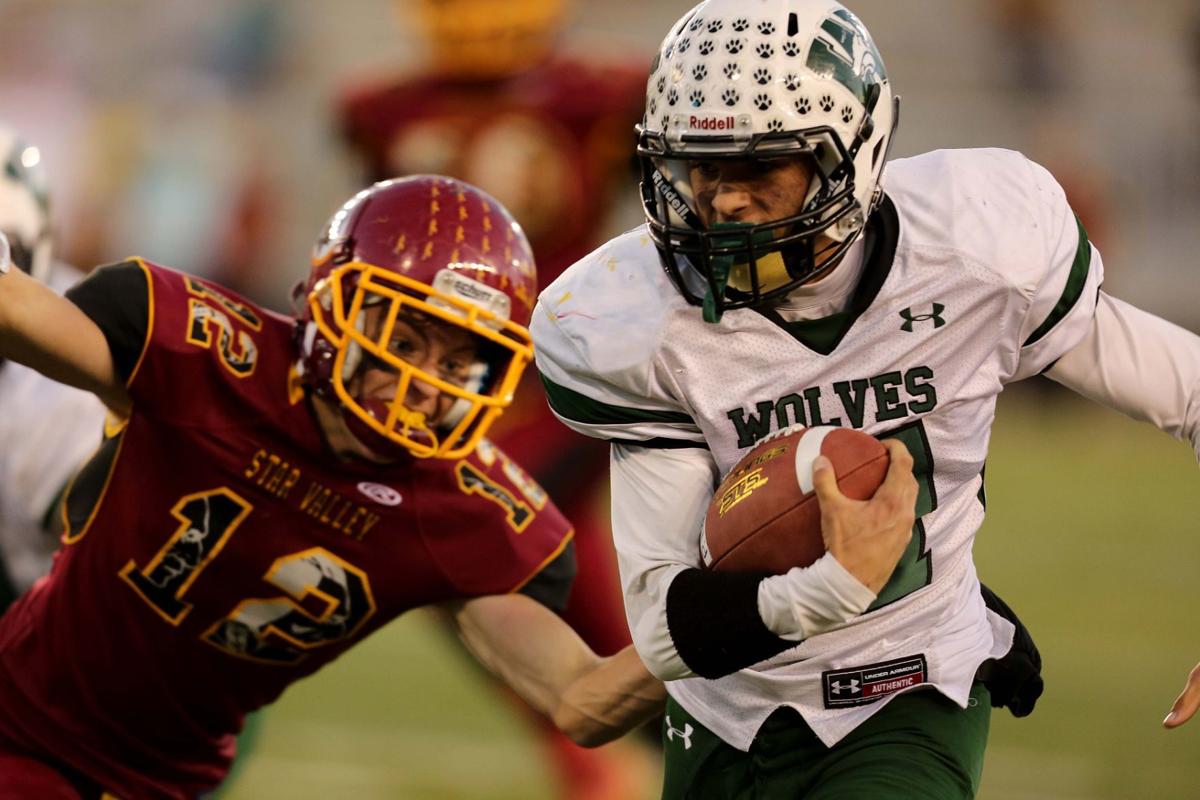 After consecutive 2-6 seasons, Green River circled the wagons and chose an alumni to reinvigorate the Wolves' program. Kevin Cuthbertson, a three-time all-state player and 1991 Green River graduate, became the Wolves' eighth head football coach since graduating from the program when he accepted the position on Monday morning.
Cuthbertson confirmed his new position in a phone call with the Star-Tribune.
"I feel grateful right now and honored to be able to step into this role," he said. "I wore the uniform, ran that field and now I'm excited to roam the sidelines as coach."
Not only does Cuthbertson bring local enthusiasm to the position, he also possesses nearly 20 years of coaching experience. After graduating from Southern Utah as an all-conference team captain he played 3 years of semi-professional football in Helsinki, Finland, where he was a two-time all-Euro selection at wide receiver. He joined the coaching staff at Pine View and Dixie High Schools in Utah and then becoming head coach at Desert Hills High School in Utah before returning to his hometown a decade ago.
"I decided to give back to the community and was lucky enough to serve on a few staffs," he explained. "I worked with Darren Howard and Don Maggi for years. Now I'm just taking the next step forward in my career."
Cuthbertson has been on the Wolves coaching staff since 2009, eventually serving as the team's defensive coordinator.
"We look forward to working with Kevin as our new GRHS head football coach," Green River activities director Tony Beardsley noted in a statement. "... Coach Cuthbertson is extremely excited to take over the Green River High School football program. I look forward to assisting Kevin in his effort to rebuild and sustain our GRHS Football Team."
In addition to his father, Cuthbertson said that former Wolves head coach Tom Wilson has been one of his two role models.
"To follow in his footsteps," the Wolves' new coach said, "it's humbling."
He follows Marty Wrage, who went 2-6 in both of his seasons at Green River. Cuthbertson coached alongside Maggi before that, who went 38-31 with five trips to the Class 3A semifinals in his seven seasons. Cuthbertson shared that he'll view his successes outside of the numbers themselves.
As a former Wolves standout he's well-versed in the importance that a lasting high-school impression makes. He's hopeful to build long-term enthusiasm for the program.
"It's not my team, it's the school, players and the community — all of us together," Cuthbertson shared. "I'm not in this to get a win-loss record. I'm more interested in building young men. I won't measure success in wins but in how many of those players come back to see me and tell me how much it meant to them. That's how I hope to make my stamp on this program."
According to information available on wyoming-football.com, Cuthbertson is the 28th head coach in Green River's history. The 2020 season is scheduled to begin on Aug. 10 with Class 4A first practices. All other classifications begin practice on Aug. 17. Green River is scheduled to host Lander in the regular-season opener on Sept. 7.
Follow sports reporter Brady Oltmans on Twitter @BradyOltmans
Get in the game with our Prep Sports Newsletter
Sent weekly directly to your inbox!