Sweat and frustration permeated the Glenrock locker room. It was a late-season meeting against Lovell in October 2006. Cutting through the thick air came the voice of standout offensive tackle Jim Downs.
Downs was just a junior then, still wearing Herder purple and white atop his pads. He straightened up to fill his 6-foot-7, 265-pound frame.
"Coach, they're running behind me," Downs said, his voice echoing off the walls. "They know the play's following me."
His head coach, Ray Kumpula, turned to the Super 25 selection. Standing essentially a full foot and 100 pounds smaller than the all-state lineman, Kumpula marched over to meet him face-to-face. Downs remembered Kumpula sternly grabbing him by the jersey collar.
"The entire state knows we're running behind you," Kumpula told him. "Move them anyways."
To this day Downs doesn't remember much of what happened after that locker room meeting in Glenrock's 20-14 win. But over a decade later that scene stands as a cave painting on the limestone of his personal history. This year is Downs' first as Glenrock's activities director. His former coach fits into a new role as well.
For the first time in over 30 years Kumpula won't be coaching football. He retired from coaching at the end of last season, leaving a storied legacy behind him. A legacy that surpasses simply being the fifth-winningest coach in Wyoming prep football history. Thanks to his philosophy, kids that bought into Glenrock's now-patented use of the double wing offense Kumpula instilled valuable lessons to his former players along the way.
"He wasn't so much a football coach," Downs said, "more than that he was a molder of men. I know most of his players would say that."
***
Ray Kumpula didn't plan on staying in Glenrock. The plan, upon graduating from Northern Michigan University, was to teach in Glenrock for two, maybe three years, and return to his hometown in Greater Detroit.
"And then it just didn't work out that way," Kumpula said.
He proposed to his wife, Barbara, shortly before moving to Wyoming. She joined him in Glenrock a few months later. She got a job and they found a home. (They've lived in that same home ever since.)
His dream was to coach football but it didn't come immediately. Then former head coach Mick Lehner offered him a job as an assistant. Kumpula spent several years learning from the future Hall of Fame coach before earning the opportunity himself. Lehner stepped away after the 1989 season and in came Kumpula to start writing his own history. Individuals who played football at Glenrock were forever changed.
His football philosophy was simple: the Herders would out-work the competition. Scheming for an opponent came later. The ultimate judge of wins and losses came after as well. So long as the football team, and the youth of Glenrock at large, learned to out-work their opponents, the rest would work itself out.
"I always told the kids that if you can find a way to work hard for yourself that you're going to become a better person and we're going to become a better team," Kumpula recited. "But if you can find a way to work harder for your teammates, we can make something special. And that's always been my goal."
That was a message Downs received early in his football career. He grew up two houses away from Kumpula. Once Downs got into junior high at least part of his football practices ran in tandem with the high school's. Downs couldn't drive back then, so Kumpula insisted on giving the young athlete a ride home. Downs remembered the football coach, with a reputation surpassing his frame, asked how things were going.
"He's a second dad," Downs said. "He was a mentor above such. ... I know he had an ear in the community, he knew what was going on, and if he thought you needed a talking to then he'd give you a talking to."
***
Kumpula briefly stepped back into an assistant's role from 1997-2001 before resuming head coaching duties with more bountiful results. His philosophy of ice baths and athletic tape started yielding winning seasons. The Herders won back-to-back state championships in 2002-03.
But the program faltered after that. Glenrock immediately missed the playoffs with a losing season. That season included a 54-7 loss to Kemmerer that changed everything.
Glenrock had been a trap-toss running team. Move opponents outside and allow athletes to make plays. The Herders lost their starting running back early in the season and couldn't replace that talent. Kemmerer ran the double-wing offense with its big, bruising linemen.
"We learned that you can't take parts of it," Kumpula said of the offense. "You either run this offense or you don't. It took us two years to buy in and then the rest, as they say, is history."
***
In the ever-evolving football climate, the current emphasis lays on putting players in motion, swinging the ball wide and letting players finesse their way downfield. A ground-and-pound, 3-yards-and-a-cloud-of-dust offense is considered not only rudimentary but irrelevant. And there may be no offense with less finesse than the double wing.
Known for its tight line splits, not only among linemen but also with receivers aligned next to tight ends, the double wing is about power and attack. A strong, determined, empowered group is needed to execute it. Boys could run a spread offense. Men were needed for the double wing.
"It's about doing your job to the best of your abilities," Kumpula said. "We're going to run that play again even if it didn't go well but you're going to have to change. We're not doing anything different. If it didn't go well then you have to fix it. That put the onus on them and it put the onus on the coaches and our kids really bought into that."
A player returned to coaches saying, "I didn't get my double team," not completely unlike Downs speaking up at halftime against Lovell.
Kumpula leaned in. With a steely determination in his eyes and a baritone underline to his voice he told that player: "Get it."
You have free articles remaining.
Downs, as well as Glenrock football fans, have joked that the Herders have only two plays: power right and power left. The Herders averaged fewer than two passes per game last season, which was not an anomaly. Opposing teams knew that if they could read the direction the play was going, just like Lovell had done watching where Downs went, they could read the play and stop it. Learning how to overcome that gave the Herders untapped wisdom.
"Of course everything's coming against you," Downs said. "Beat them anyways. That's sort of what the double-wing teaches.
"You can put every single linebacker in the box. You don't have to guard the outside because they're running right between the tackle and the tight end every single time. You can put everyone there, you know where the ball is going to go, beat them anyways."
Players, the youth of Glenrock, embraced that. They discovered that they could be successful as long as they put in the extra effort. And if that wasn't enough, assistant coach Donny Stewart was on the sidelines, reminding them who they played for.
Stewart played Herder football during some of the programs' down years. He underlined to those in pads that they had a community surrounding them every Friday. Most of those in the stands used to play football. So, in a sense, each football game wasn't just about the team on the field.
"Don't come out here unless you want to play for them," Stewart told players. "You're going to realize what they went through. You'll go through it and you're going to build it."
Current players experienced that first-hand. Seniors Dawson Blaylock and Juliah Pittsley both revered the Herders that came before them. They felt that surreal internal radiance during weight sessions the summer before their freshman season.
"When you finally realize that people you used to watch as a kid, the ones you were just in love with because of how good they were," Pittsley said, "and now that we're out here it seems a little surreal."
Blaylock and Pittsley remembered that feeling, as well as being coached by Kumpula. It wasn't as bad as the stories Pittsley had heard, but as Blaylock echoed, they weren't necessarily wrong, either. Playing Glenrock football for Kumpula required hard work, dedication and selflessness. But, if done right, it can be incredibly rewarding. Just like the "Kump look."
Kumpula wasn't the most energetic coach. He wasn't the kind to flood players with verbal affirmation. The best indicator of satisfaction from him was a focused stare that accompanied a brief nod. Even those who never played football for him knew it when they saw it.
"If he tells you that you did a good job then you feel like you just won state on your own," Pittsley said. "It was doing your job right and well at the same time. Not just barely getting by, but exceptionally getting it done."
***
Glenrock opens the regular season this Friday at Torrington. It is the first game for the Herders under head coach Ryan Collier, who spent six years as an assistant under Kumpula. He credited Kumpula and Stewart with teaching him as much as anyone he's ever coached with.
"There's a lot of weight on my shoulders to step up and do the things I'm doing," Collier said. "I'm excited."
Kumpula told Collier to make the program his, so the long-time head coach hasn't been to practice. He's helped tape players in the locker room before practice and he'll keep game stats.
The one request Kumpula made when retiring was to resume something they'd try to do back in 2007. Ask former players to fill out cards saying what the football program meant to them. Last year he was presented with a thick folder that he said he'll cherish forever.
It's not that his love for the game had subsided, he simply couldn't give the same amount of effort that he asked of the players. Instead of spending the summer at team camps and in the weight room, he spent this past summer with his grandchildren.
And with Kumpula's retirement came another domino fallen in old-school Wyoming football. Football participation in Wyoming last season was at its lowest since the 2002 season. It's fallen for over a decade now. It's a disturbing trend for someone who taught boys what it means to be a man through the gridiron.
"You don't have to be the athlete to play football, you just have to have the want to," he said. "If we don't offer that to kids, where are they going to get it? Where are they going to work harder for themselves and their teammates?"
The current Herders have their own gratitude about being coached in a system that implants life skills.
"Football and Herder Pride and everything has taught me so much about life," Blaylock said. "From work ethic to responsibility to inspiring others."
Kumpula doesn't define his own legacy by the eight state championships Glenrock played in or the three the Herders won. Winning over 100 games was humbling, but that's not a source of pride as much as something his son once told him.
Scott Kumpula graduated from Glenrock in 2003. He learned what it meant to play Glenrock football, just like everyone else in town. He played on Glenrock's first state championship team in his father's tenure. Scott went off to the Air Force Academy to fulfill his dream of becoming a pilot after graduating.
After a few weeks, Scott got on the phone with his parents. Ray asked him the obvious question: "So, how is it?"
"Dad, this is just like football," Scott said. "They want us all to just depend on each other and work as hard as we can for each other."
That's what Ray was going for.
Ian Arnold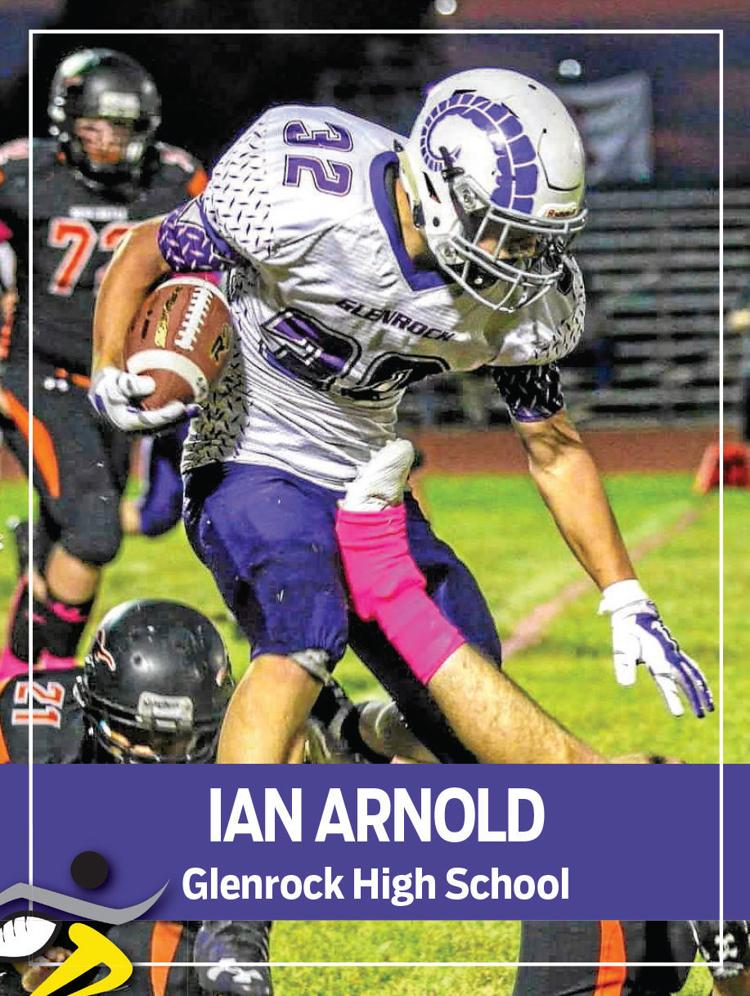 Jordan Bertagnole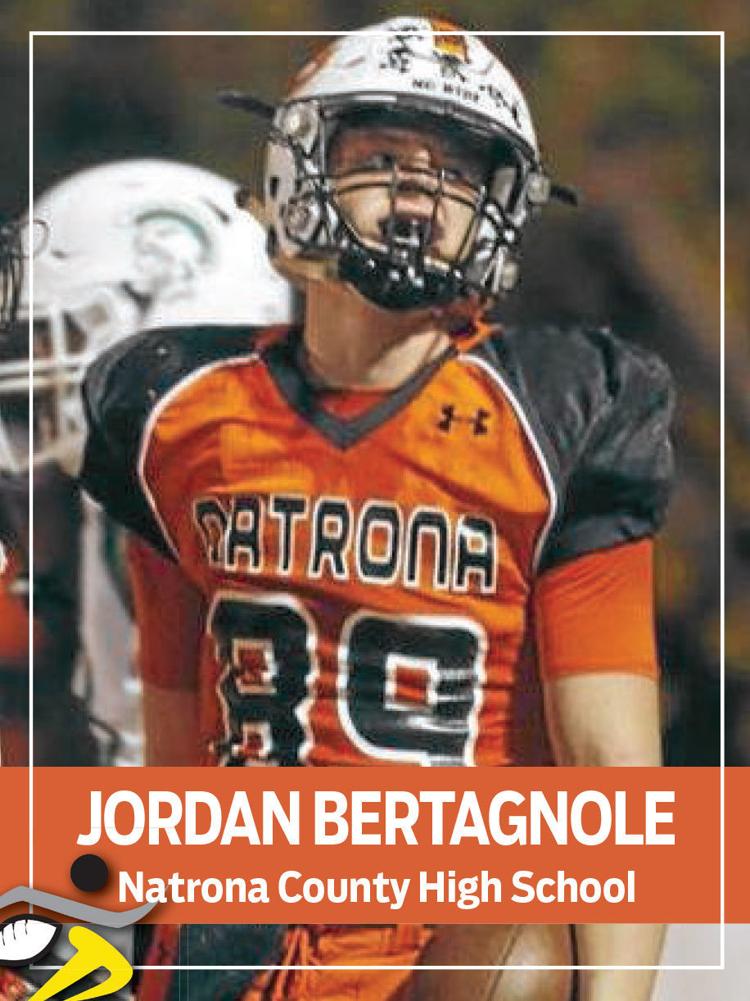 Tucker Bopp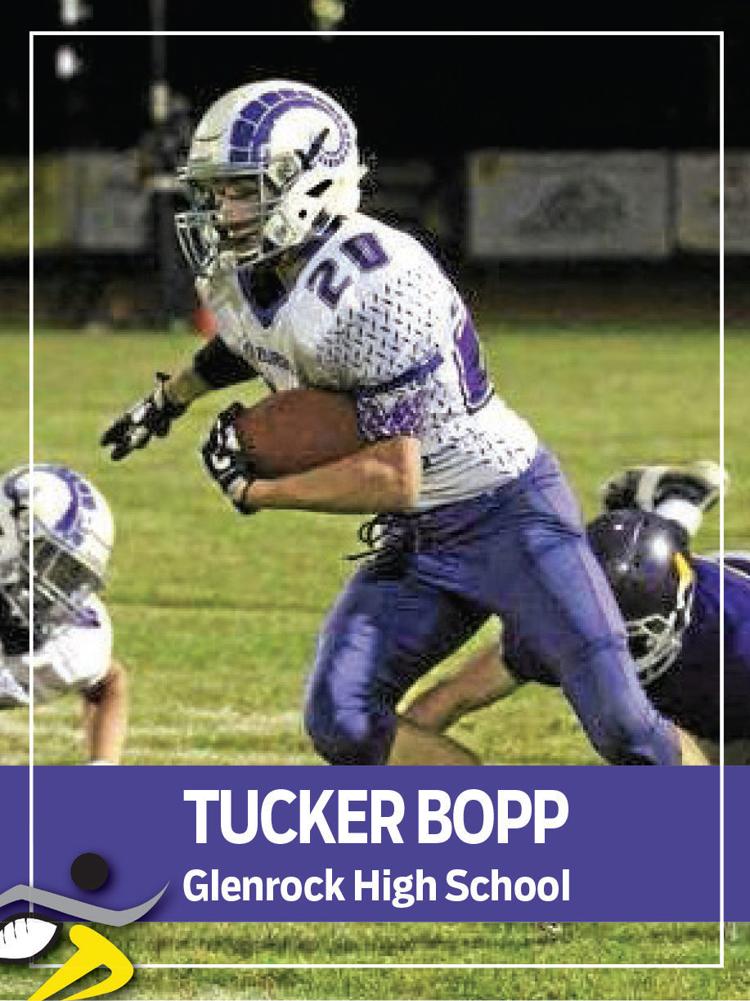 Chase Brachtenbach
Parker Christensen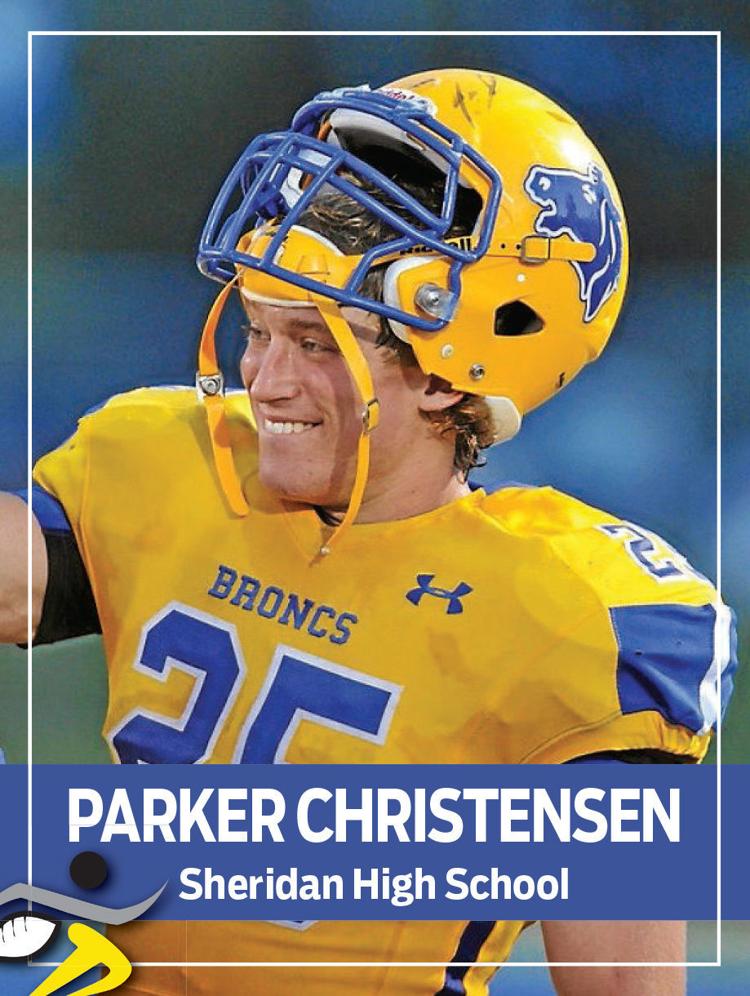 Keith Conner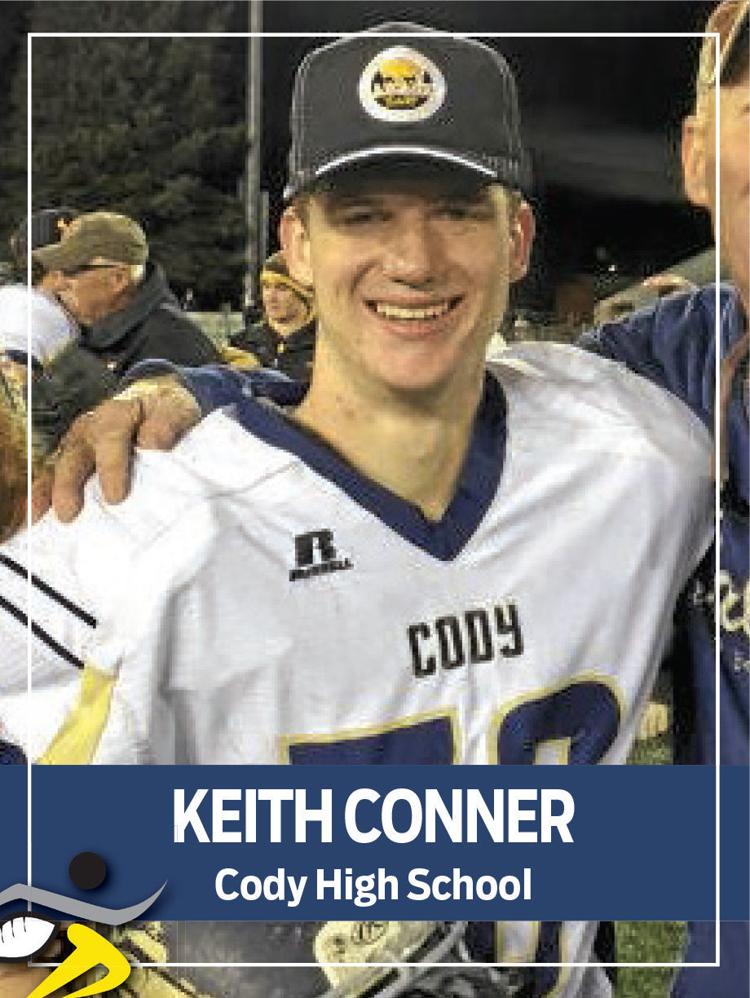 Garrett Coon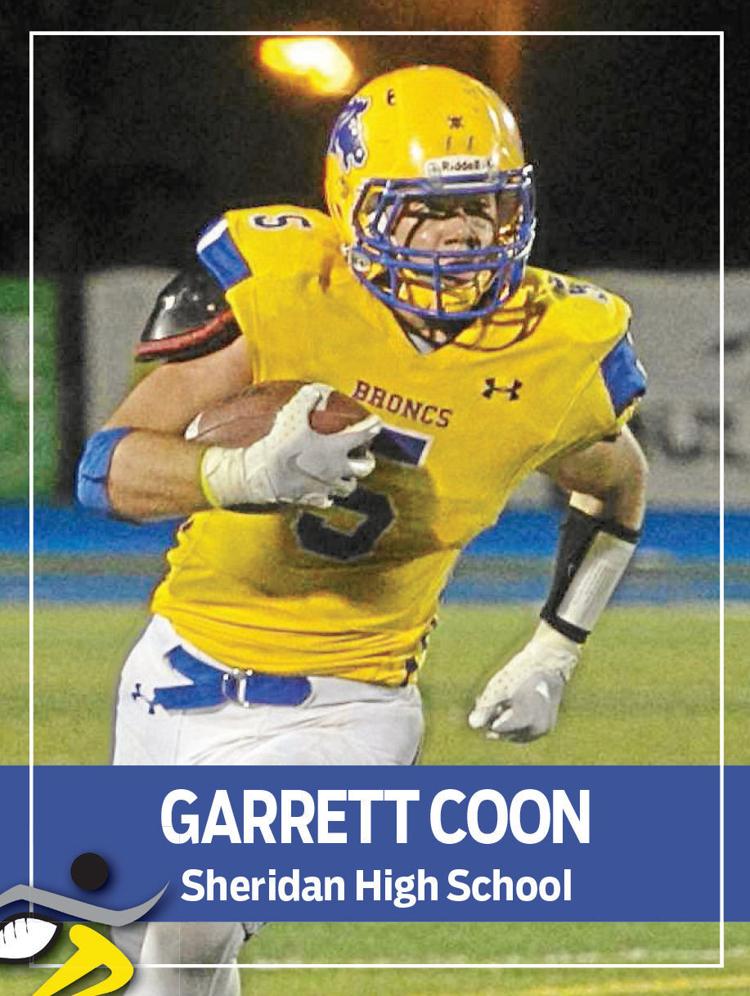 Tyus Cornia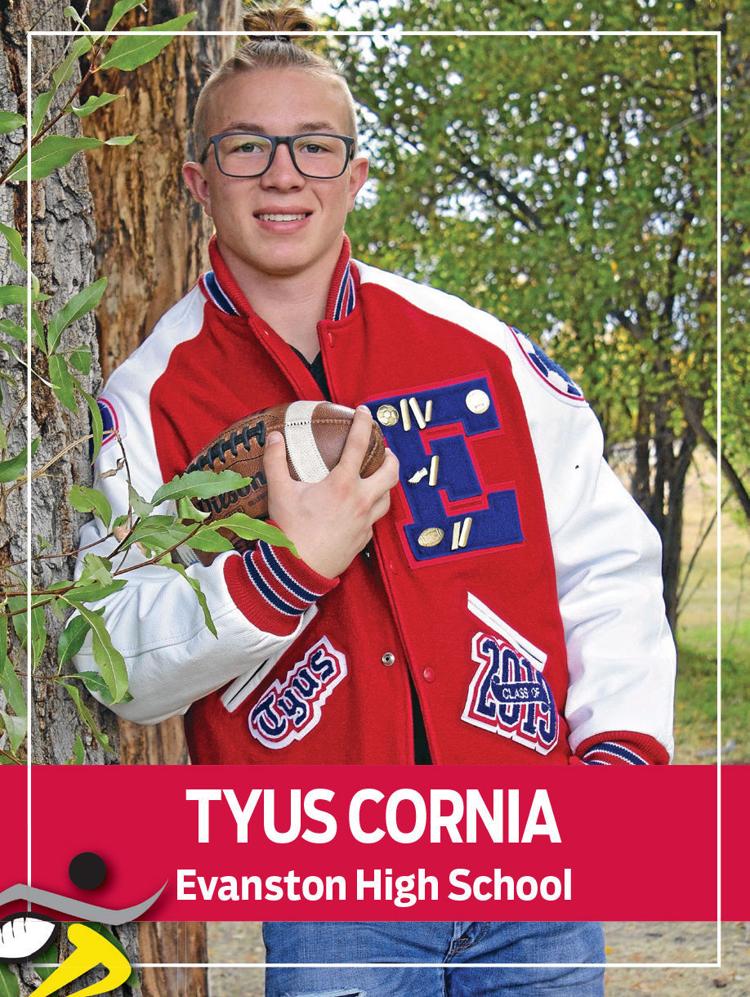 Jeydon Cox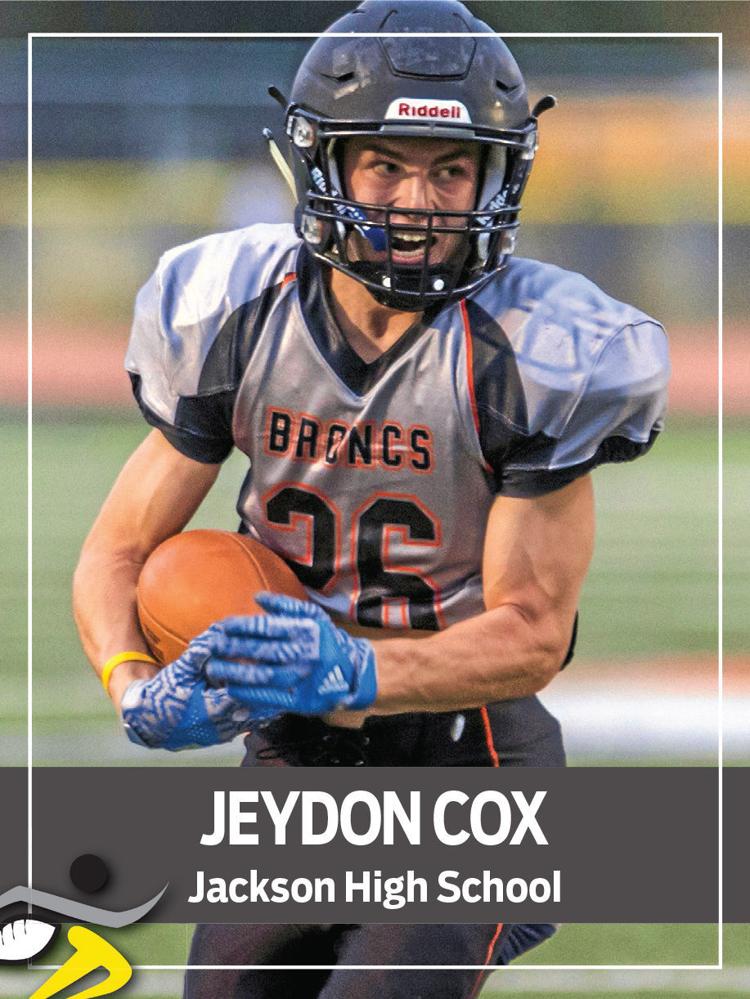 Kade Eisele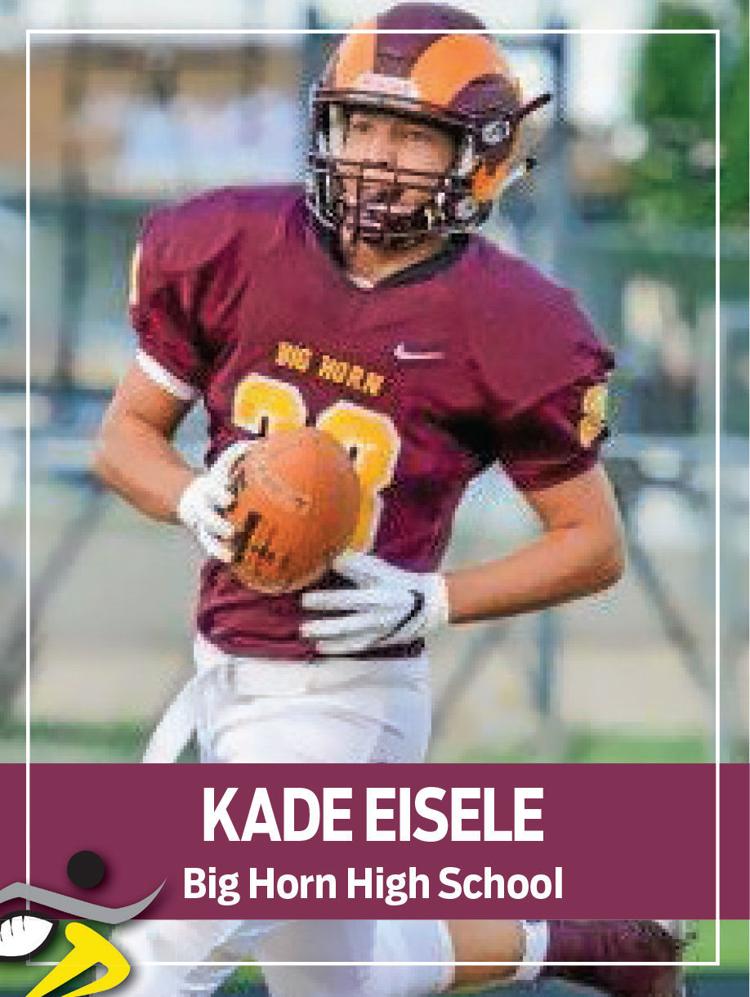 Luke Glassock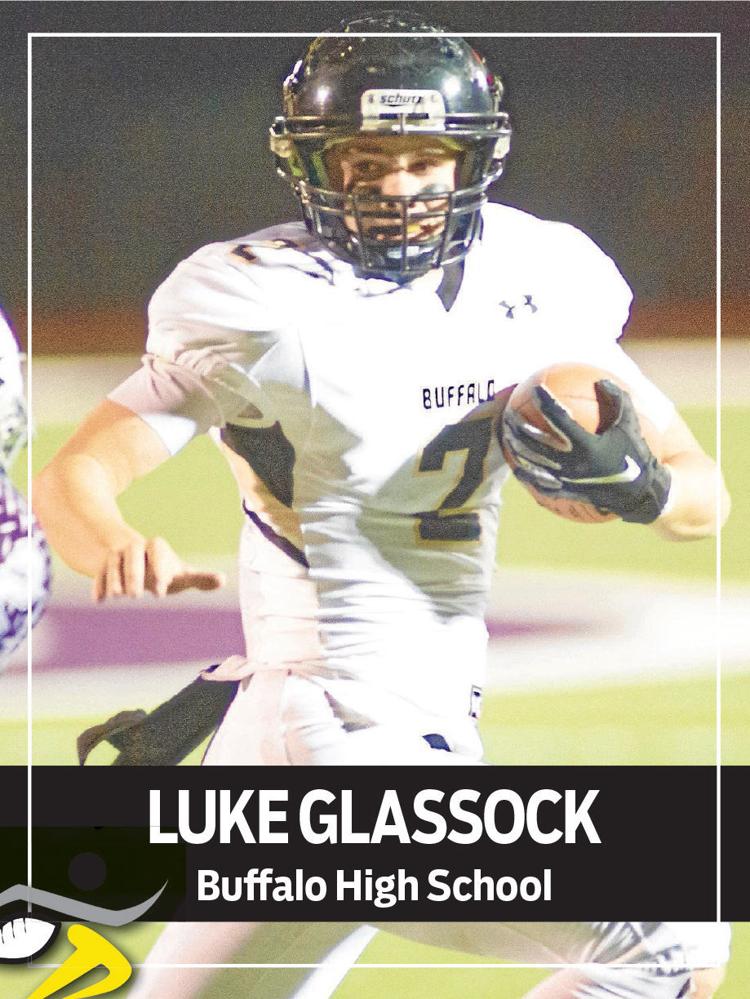 Mason Hamilton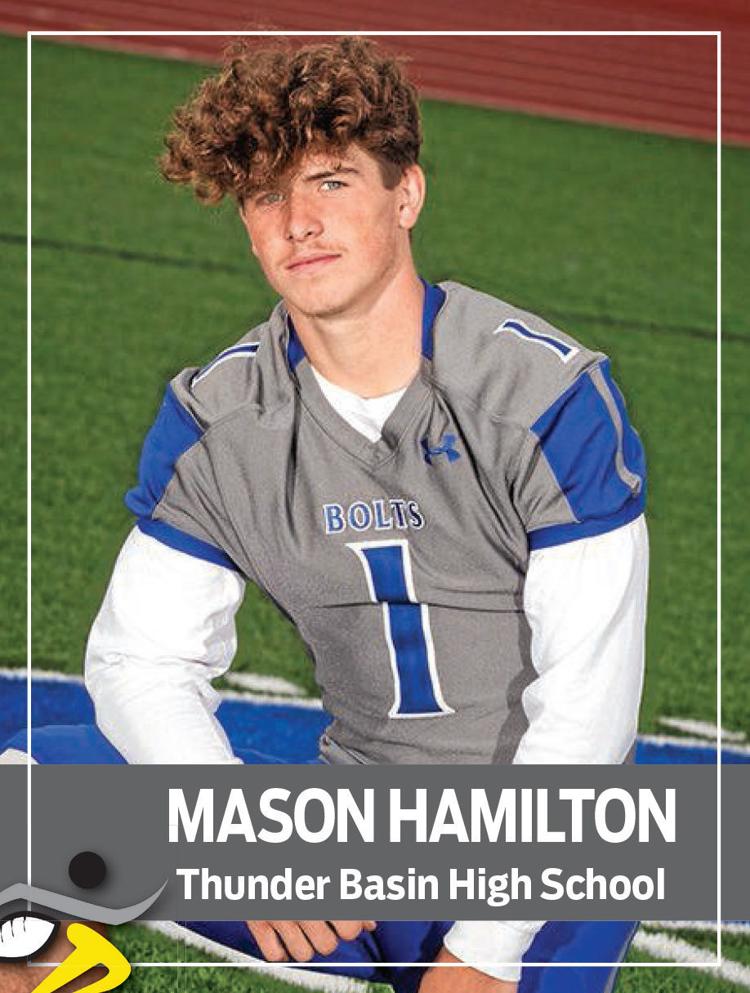 Tanner Hofland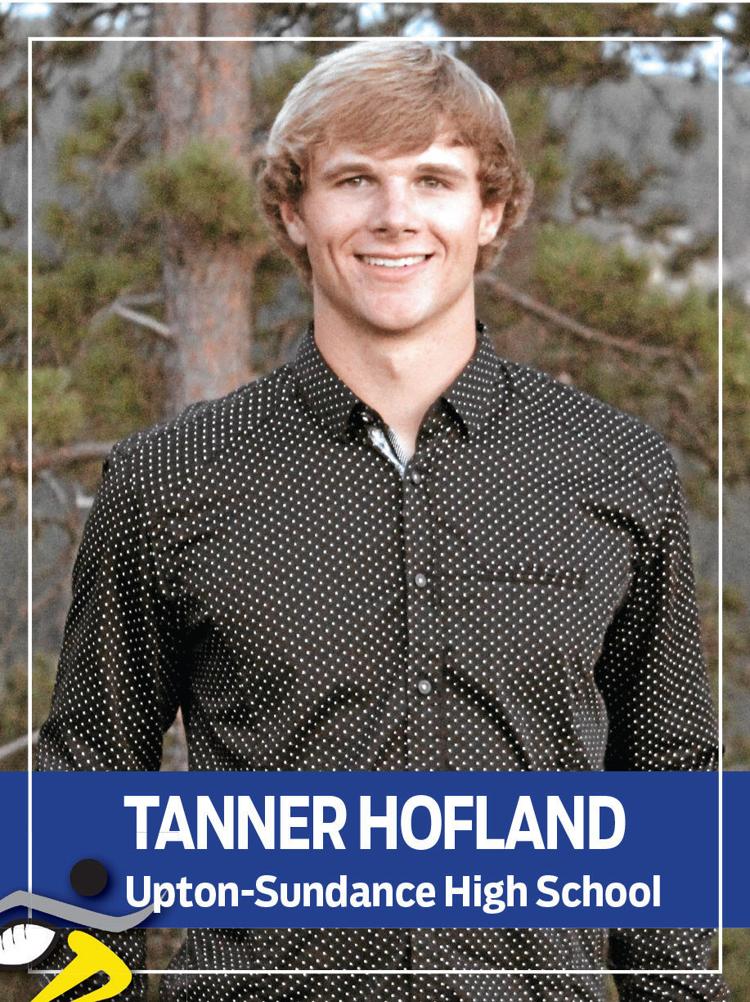 Bentley Johnson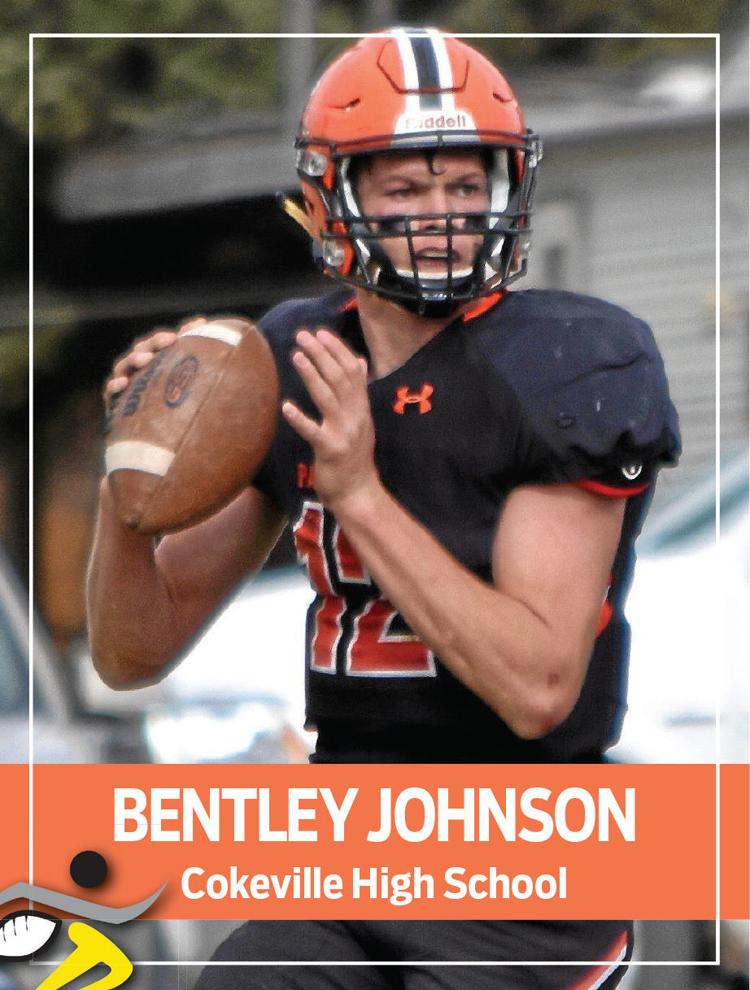 Zack Keisel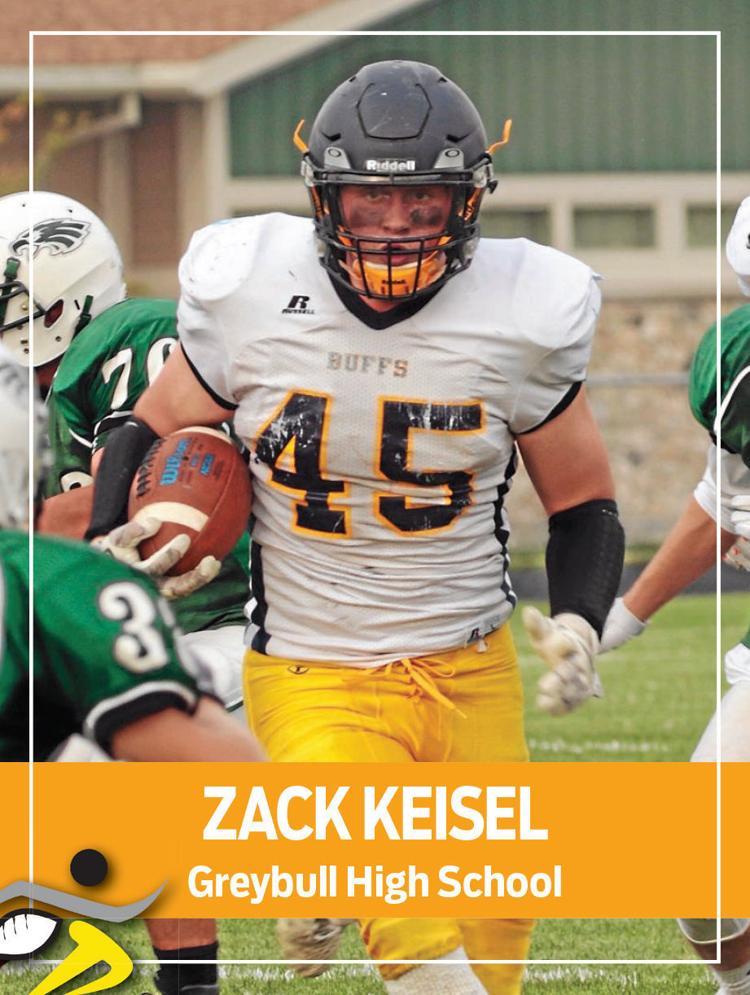 Josh Kingsley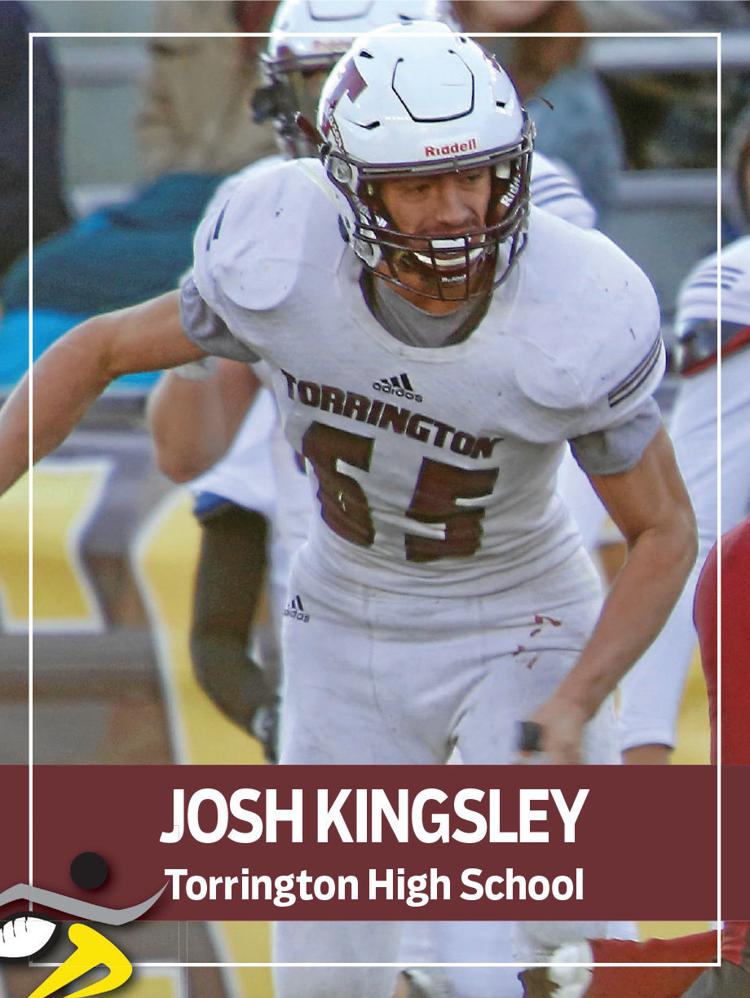 Bryan Lemmon
Chase Merrell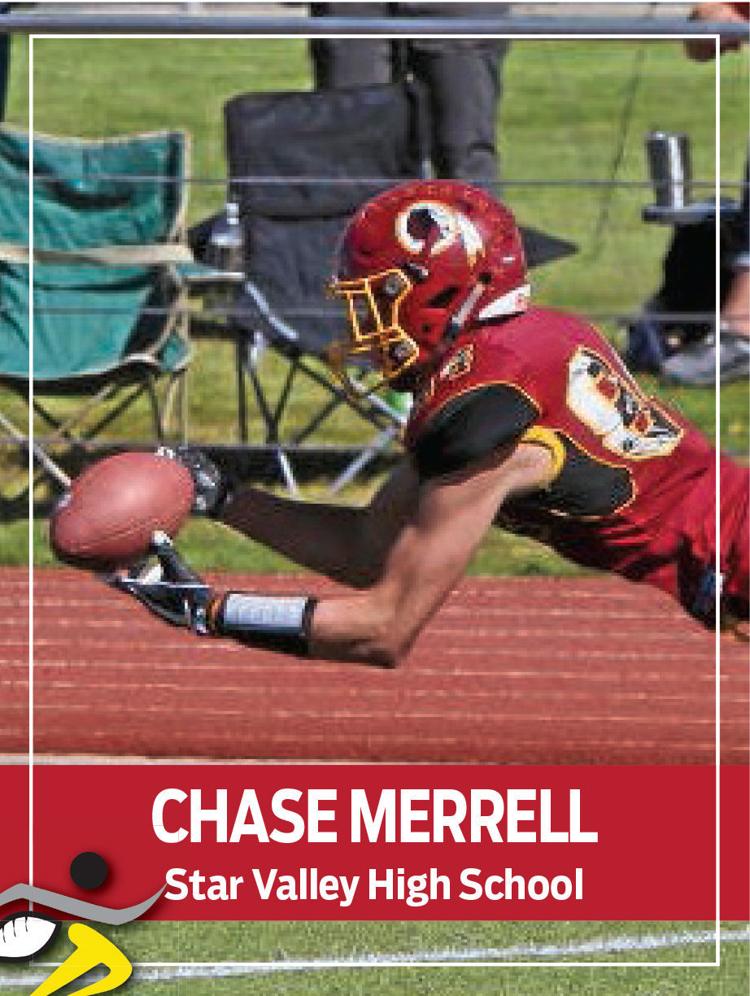 Seth Mullinax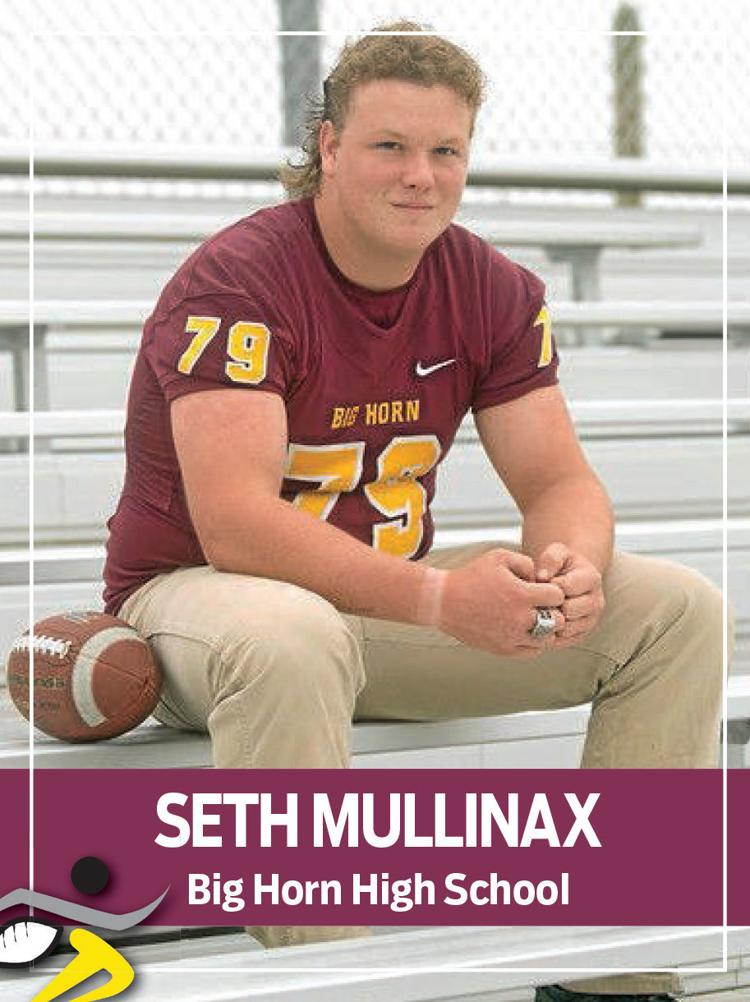 Dax Read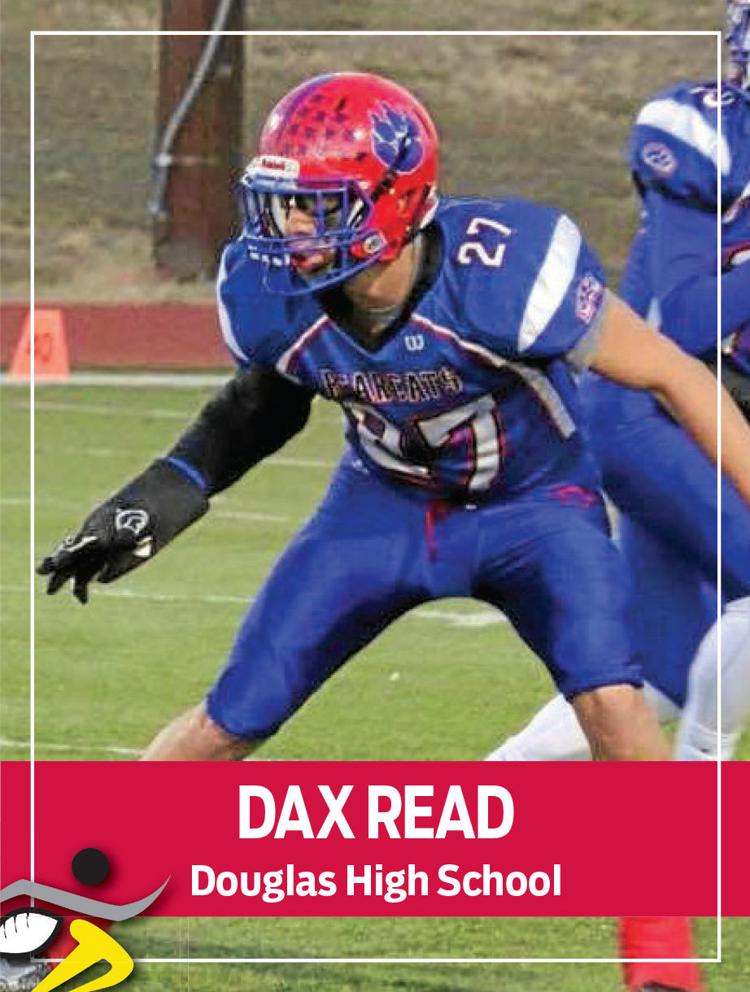 Colby Rees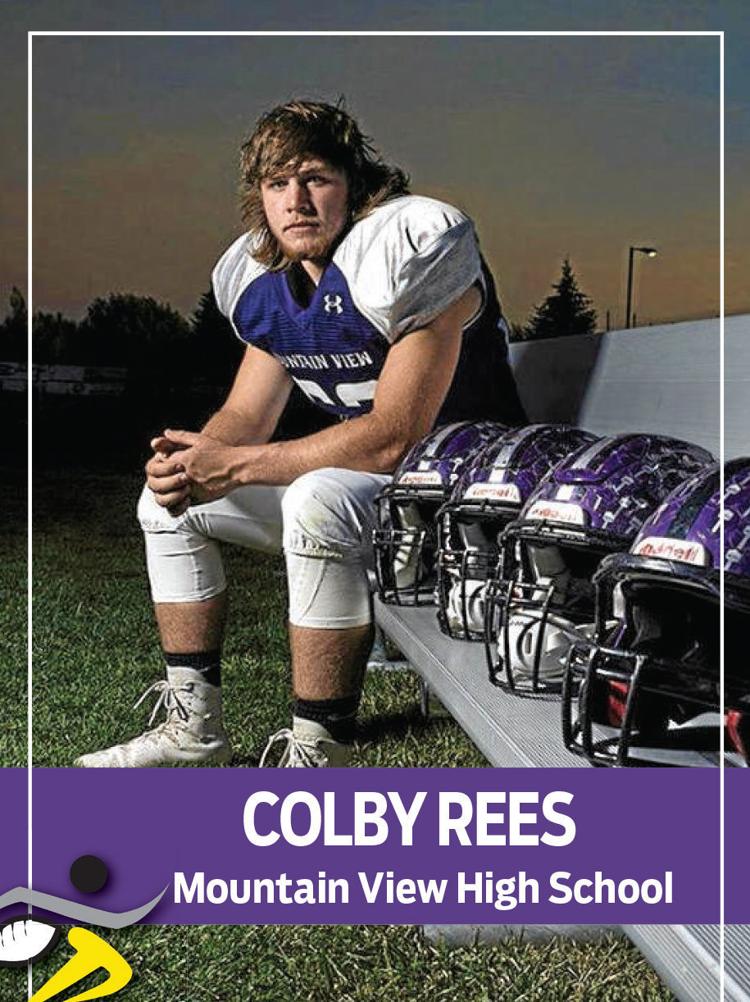 Trevon Smith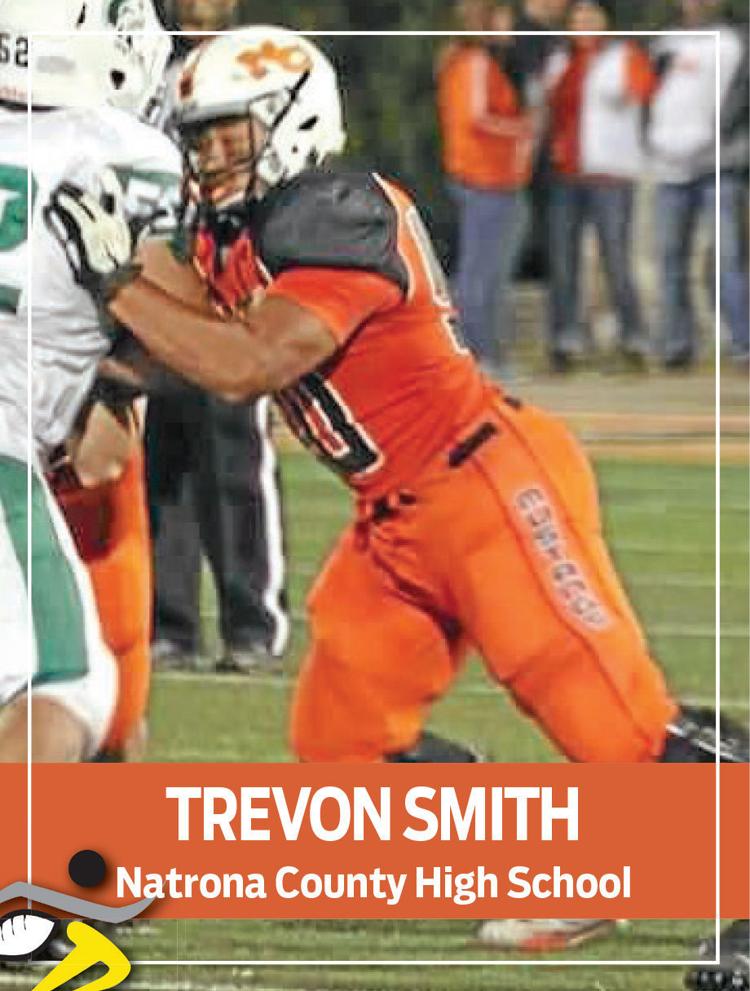 Brock Spiegelberg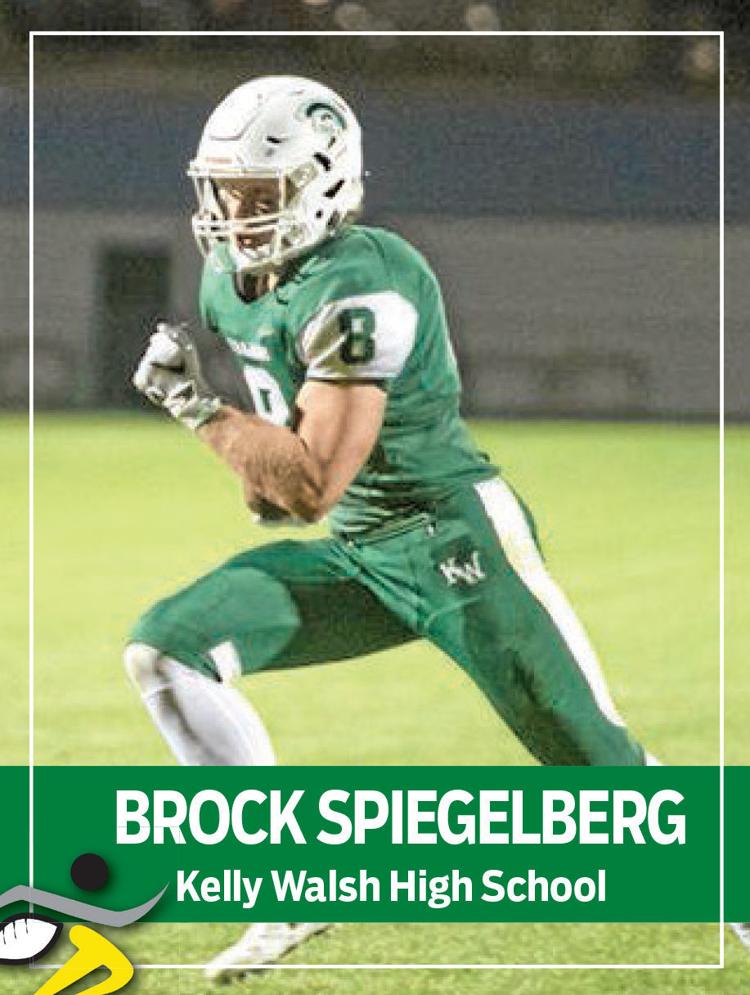 Aaron Thiele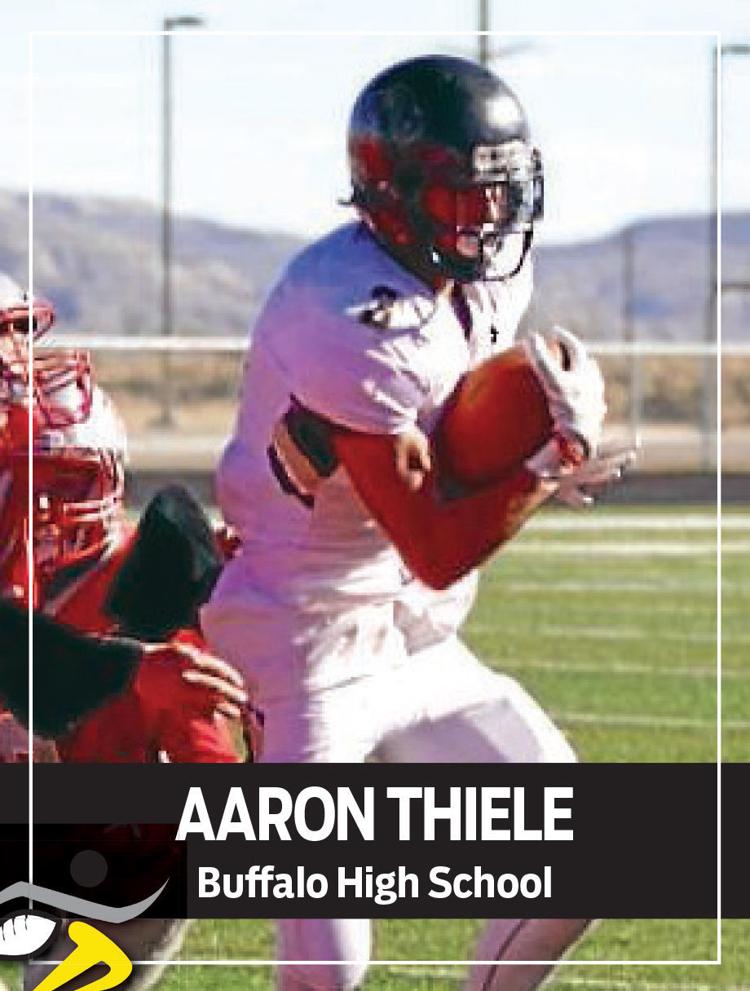 Dante Wallace