Week 0 for this football season is now only a week away. It's time for football.
In the last several days the Star-Tribune has previewed all of the fall sports with both storylines to watch throughout the season and those involved who are expected to make the biggest impact on the season. In Friday's Star-Tribune came a cursory look at a few broad football storylines in each classification throughout the season. There will be more detail given as the Star-Tribune takes a deeper dive into each team as the season nears.
That means it's time to look at players to watch for this season. Instead of simply saying all of these players could be exciting, why not explain how exciting? Why not say they can be Super?
Six players from last year's Super 25 First Team return for this season. Many more from the Second and Third teams hope to further their standings. With a full season between now and the announcement, here's a preseason Super 25 watch list.
Class 4A
Blaine Allen, Thunder Basin: Top receiving target for the high-powered Bolts offense.
Chance Aumiller, Cheyenne East: One of the state's best defensive backs and a growing offensive threat.
Graedyn Buell, Cheyenne East: Athletic, skillful quarterback coming off injury-shortened season.
*Garrett Coon, Sheridan: Quality running back and one of the state's best tacklers.
*Mason Hamilton, Thunder Basin: Quarterback and engineer of the Bolts' dynamic offense.
Dawson Macleary, Cheyenne Central: Rock-and-fire quarterback with eyes set on big plays.
Brady Storebo, Cheyenne Central: Budding talent at tight end as both receiver and blocker.
Gavin Thomas, Kelly Walsh: A big body with agility that can get to the quarterback.
Johnathan True, Natrona County: Physically imposing while contributing at tight end and defensive end.
*Dante Wallace, Natrona County: 4A's top rusher returns for his senior season.
Class 3A
Charlie Beaudrie, Cody: An all-purpose weapon whether in the backfield, on punts or kickoffs.
Kirby Castagno, Jackson: Role player on offense and one explosive linebacker on the other side.
CJ Cazier, Star Valley: The Braves' leading rusher returns after averaging 110 yards per game.
*Keith Conner, Cody: An explosive defensive weapon with pension for getting into the backfield.
*Jeydon Cox, Jackson: Returning 2,000-yard rusher could become the first to do it twice in Wyoming.
Kadin Forney, Rawlins: This Outlaw returns as 3A's top defender, averaging 14 tackles and 21.5 defensive points.
*Chase Merrell, Star Valley: Triple-threat receiver, punter and defender for the powerful Braves.
Parker Merritt, Star Valley: This big guy made 14 solo tackles as a lineman last season.
Cody Pinkerton, Douglas: A developing ball-hawk at linebacker for the Bearcats.
AJ Yeaman, Douglas: 3A's top quarterback returns after his 20-5 touchdown-interception ratio last year.
Class 2A
You have free articles remaining.
Briggin Bluemel, Mountain View: A returning 100-yard per game rusher and standout defensive back.
Boe Clayson, Burns: Mostly a running back, Clayson comes off averaging 154 all-purpose yards per game.
Logan Cole, Thermopolis: The Bobcats' top returning contributor on offense and defense.
Hunter Gross, Mountain View: Intelligent, all-out defender that led 3A with eight sacks last season.
Dawson Hatch, Buffalo: Reliable receiver and one of the state's top defensive backs with six interceptions.
Kimball Madsen, Mountain View: Human highlight reel that surpassed 2,000 all-purpose yards last season.
Rowdy Pfeil, Moorcroft: All-purpose scorer and 2A's top defender from last year with 27.6 defensive points on average.
Hunter Pope, Buffalo: One of the next up in the Bison's long line of bruising linemen.
Rowen Ruby, Buffalo: The defending champions' top back returns after a 1,000-yard, 14-touchdown season.
Braeden Walk, Mountain View: All-around athlete that can make plays in any facet of the game.
Class 1A/11-man
Carson Bates, Big Horn: An exciting athlete that can contribute in a number of ways.
Cutler Bradshaw, Big Horn: Comes off a season where he averaged 8.4 tackles for the Rams.
Jayden Caylor, Upton-Sundance: He was responsible for 12.2 points and 10.1 tackles per game.
Quinn McCafferty, Big Horn: 2A's top passer last year with 157 yards per game and a 27-3 TD-INT ratio.
Damien Molzahn, Lusk: Flipped the field as a kicker and averaged 10.4 tackles per game.
Will Pelissier, Big Horn: One of the Rams' many offensive weapons that returns this season.
Brian Steger, Pine Bluffs: Durable running back that also returns to lead the Hornets' defense.
Dax Yeradi, Wright: The classification's top defender and Swiss-Army-Back for the Panthers.
Class 1A/6-man
Jarom Davidson, Burlington: Standout offensive athlete and quality tackler (11.5 per game).
Jhett Letellier, Hulett: Even on the shorter field he averaged 215 all-purpose yards per game.
Conor McGraw, Hanna: Averaged 198.8 all-purpose yards and 25.9 defensive points.
Shane McGraw, Hanna: Responsible for 199.5 all-purpose yards on average and 8.6 tackles.
Riggen Myers, Snake River: The Rattlers' top offensive weapon was also responsible for 13 takeaways.
*-returning Super 25 First Team selection
Ian Arnold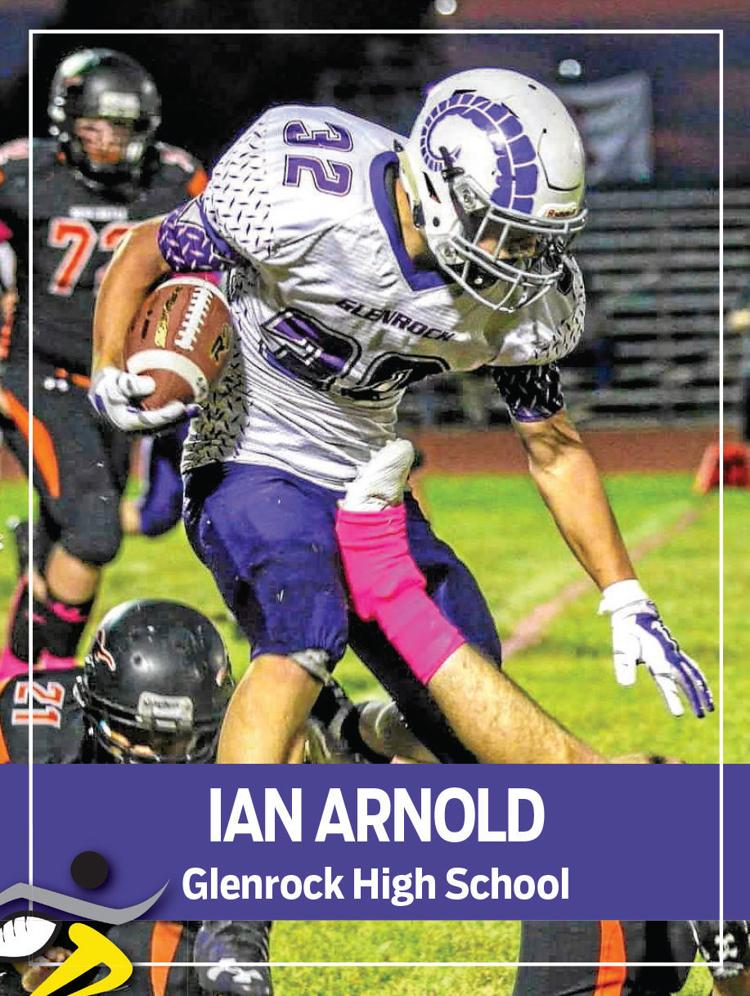 Jordan Bertagnole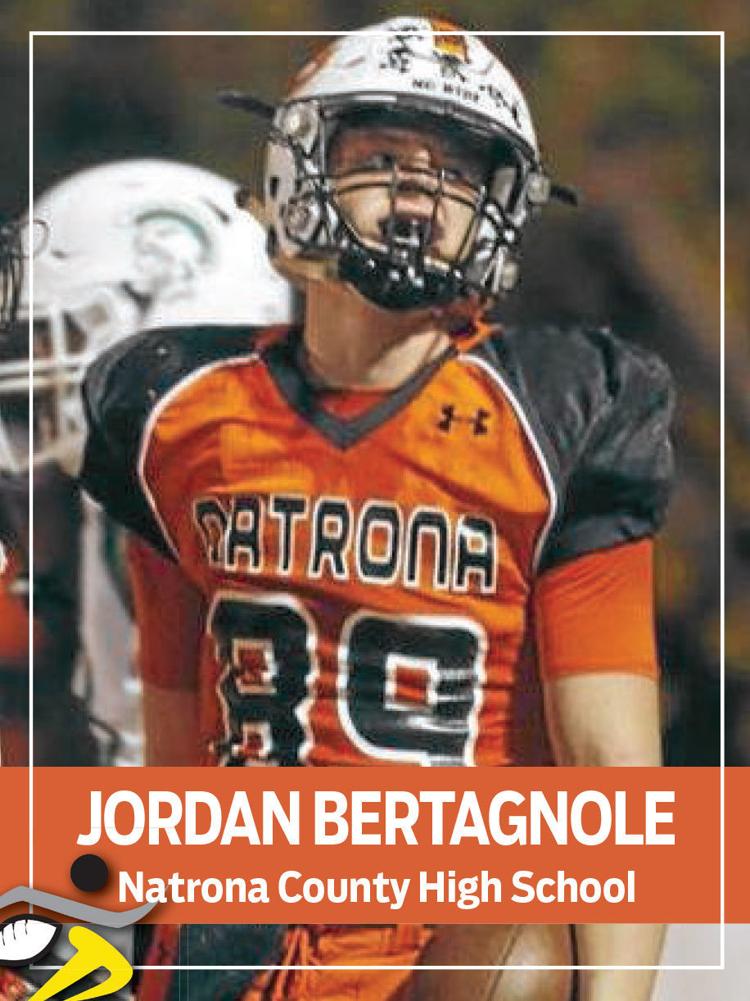 Tucker Bopp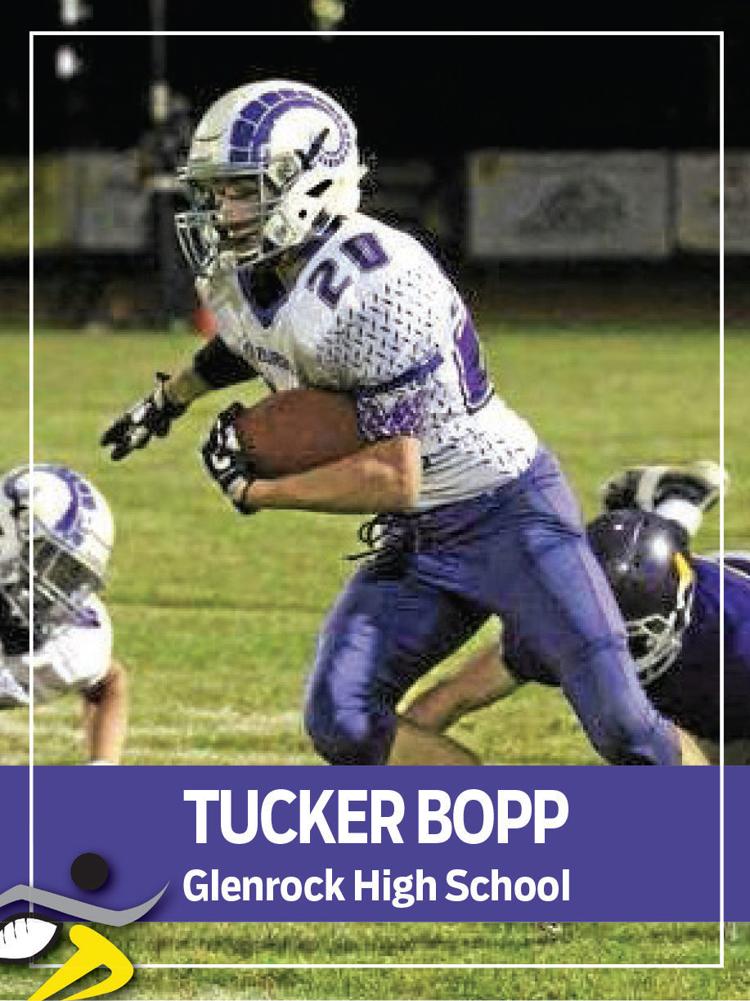 Chase Brachtenbach
Parker Christensen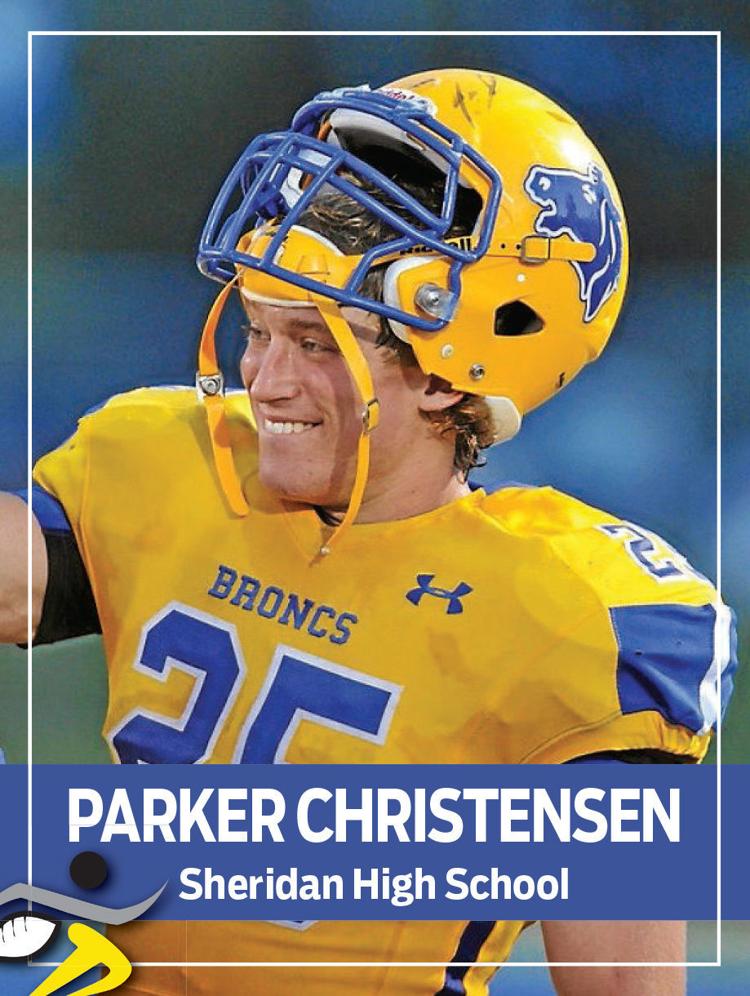 Keith Conner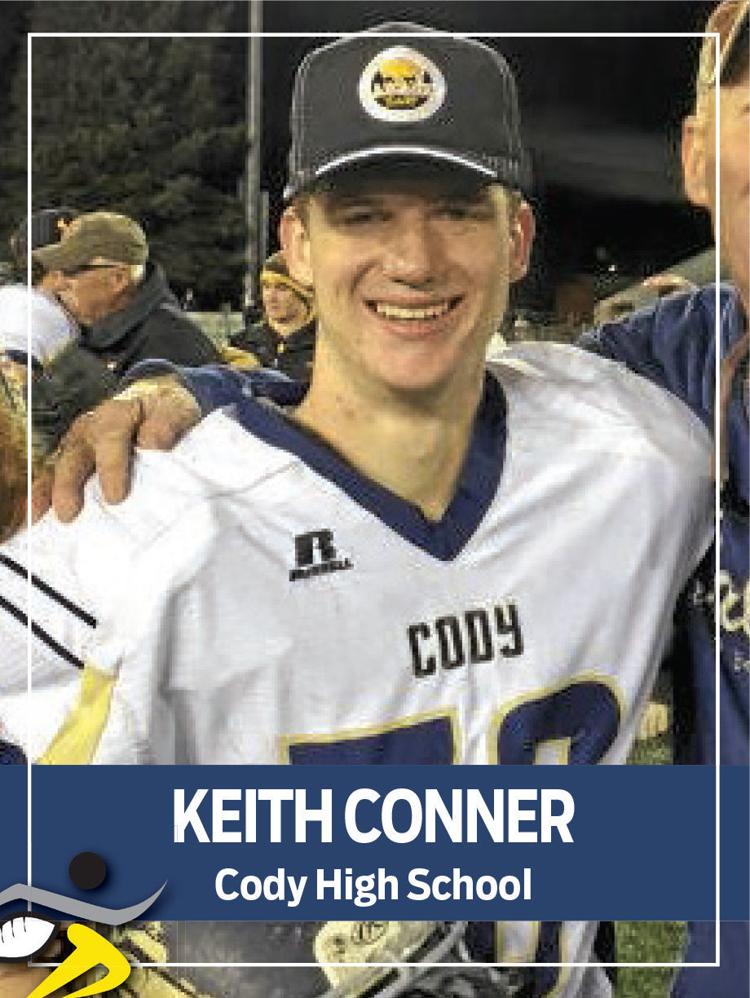 Garrett Coon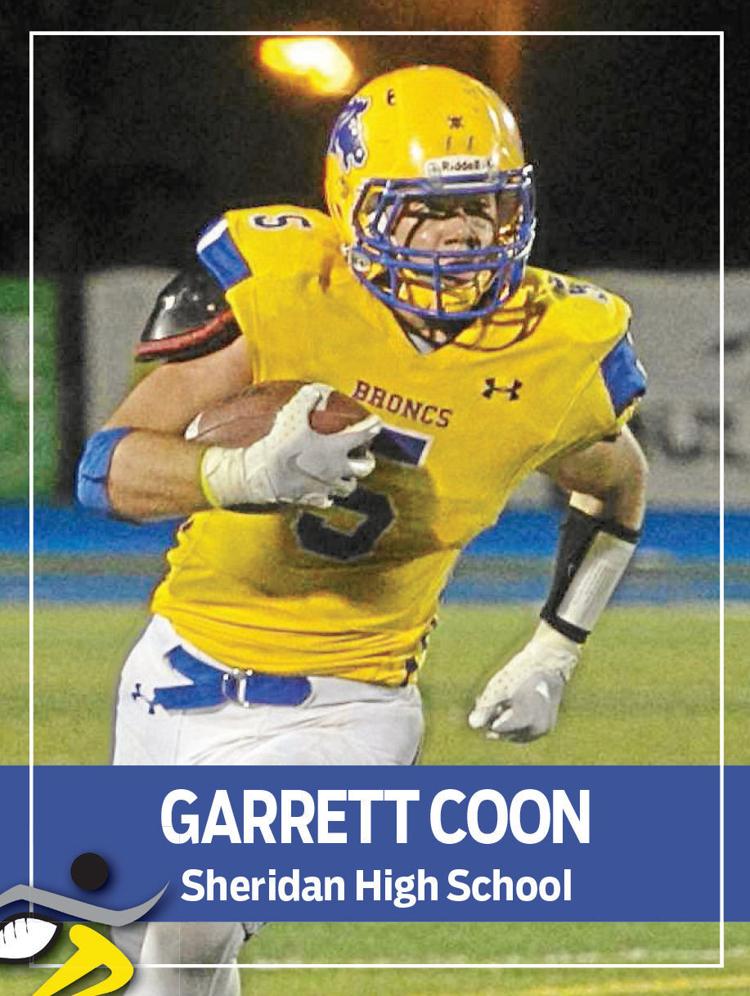 Tyus Cornia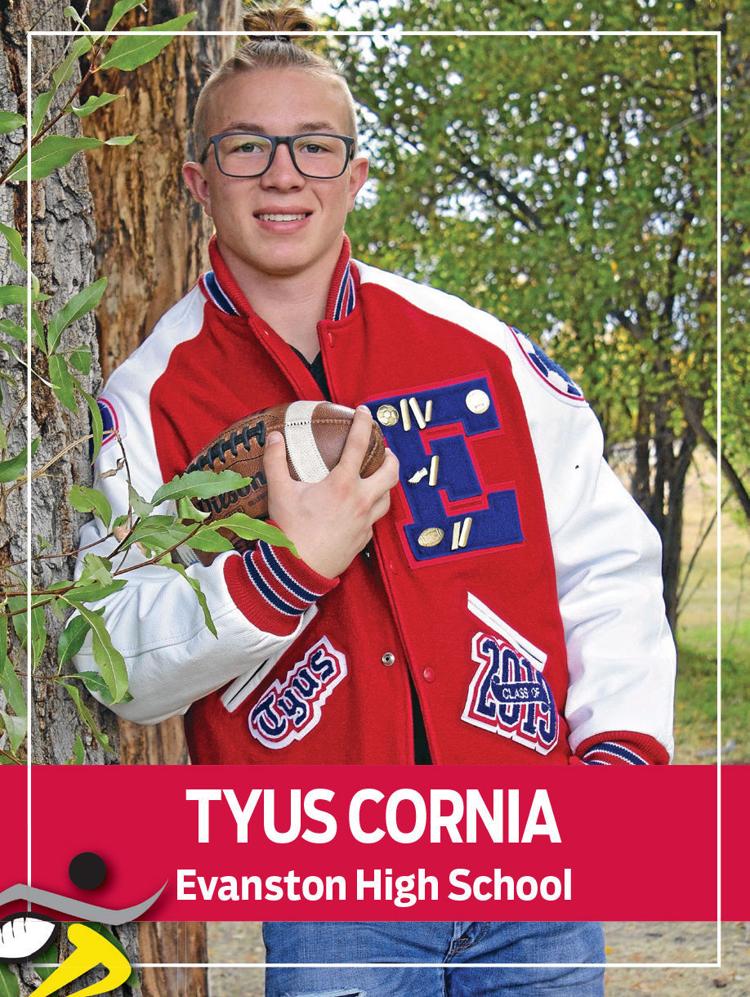 Jeydon Cox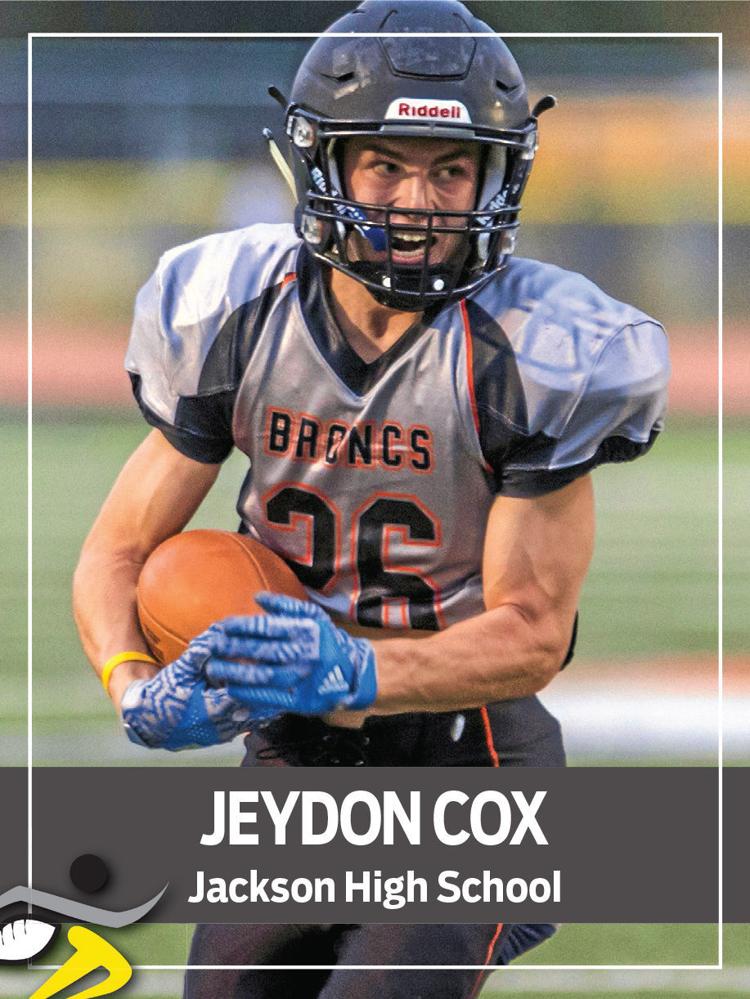 Kade Eisele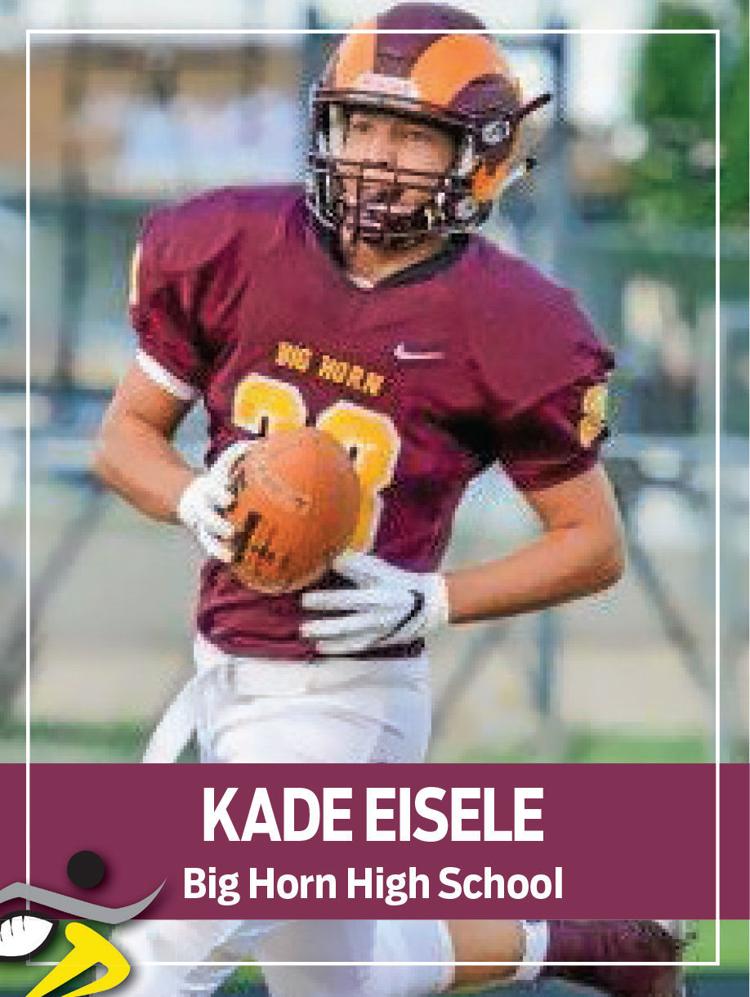 Luke Glassock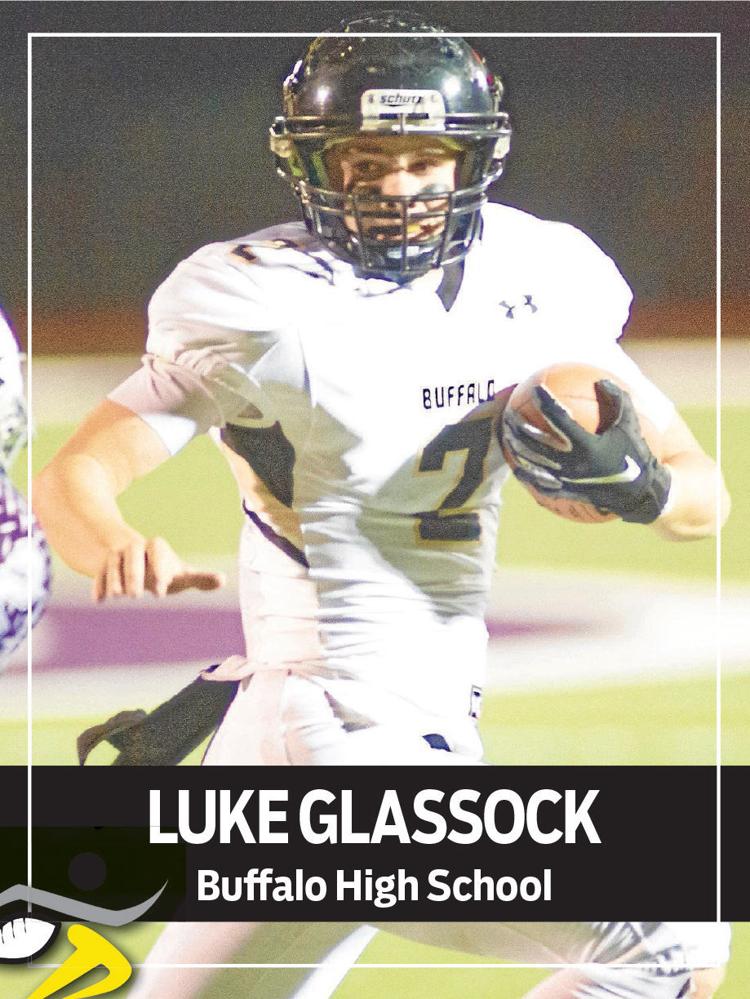 Mason Hamilton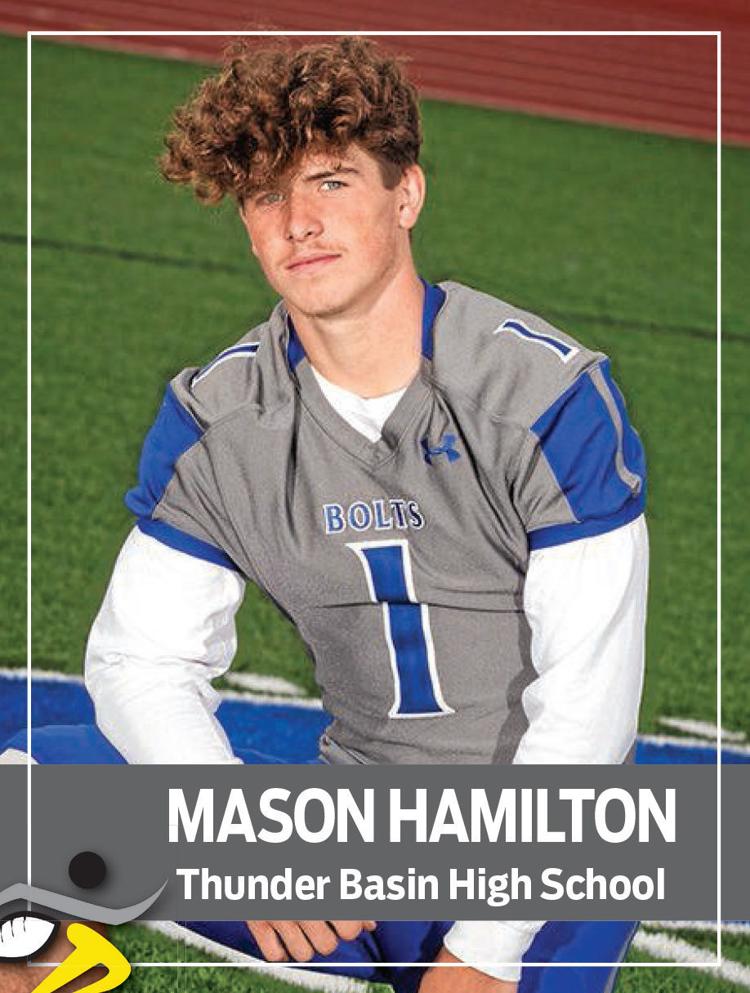 Tanner Hofland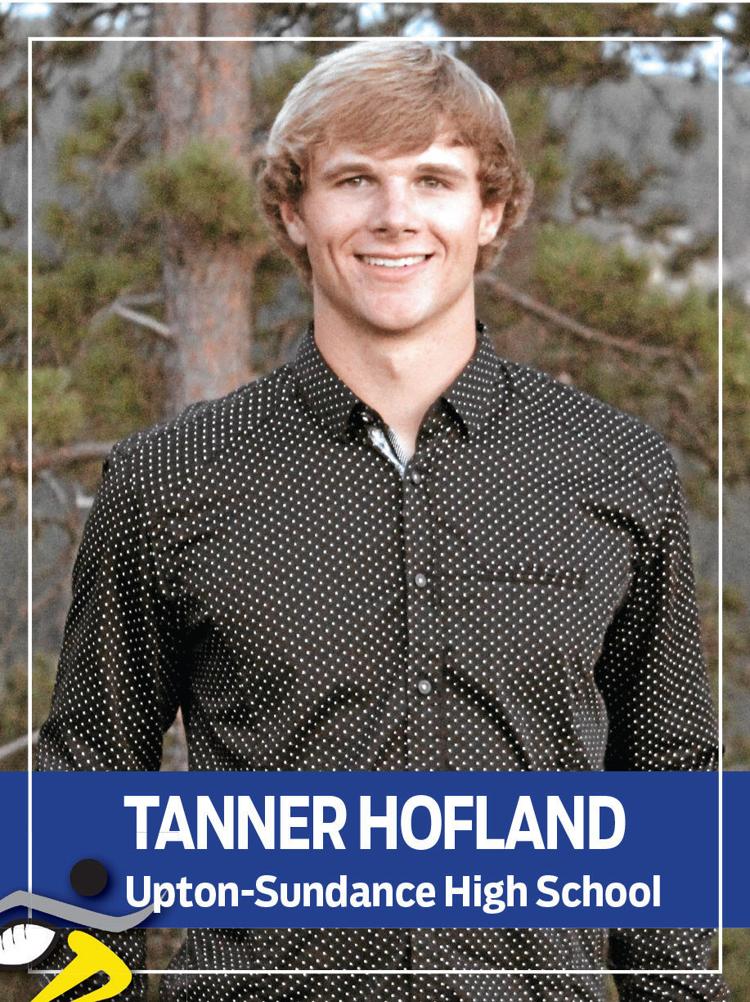 Bentley Johnson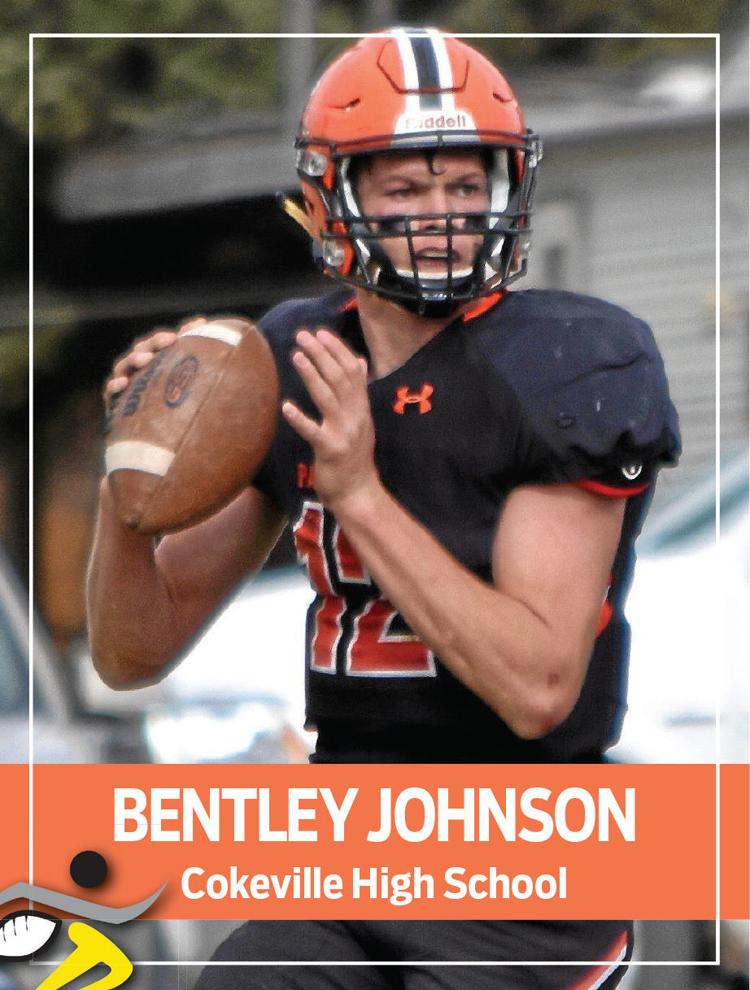 Zack Keisel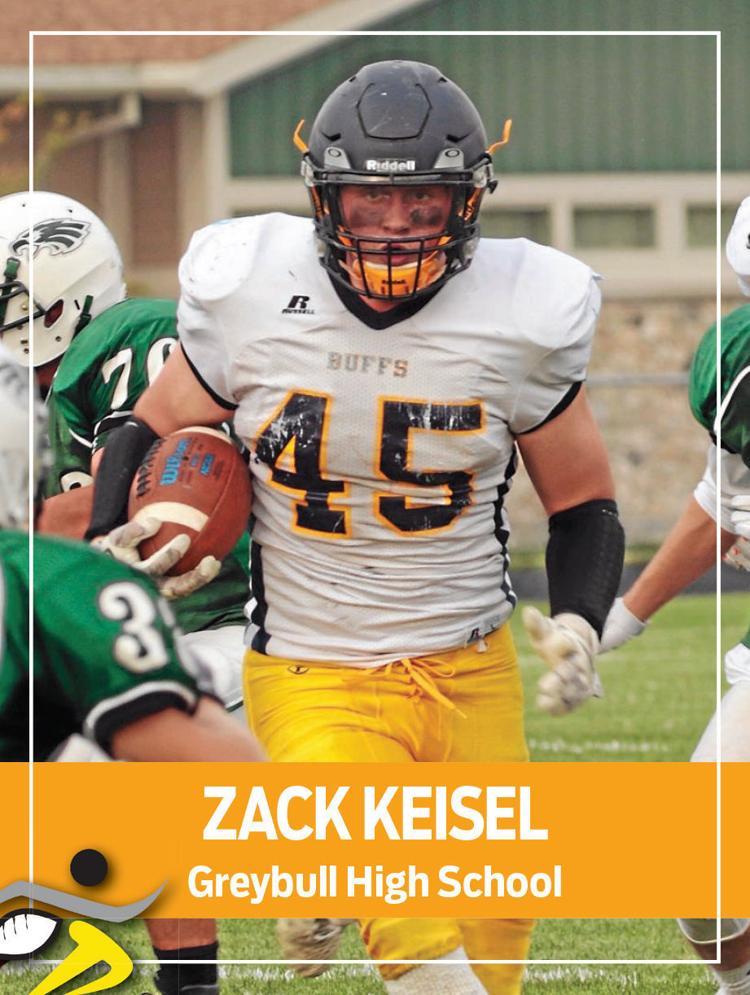 Josh Kingsley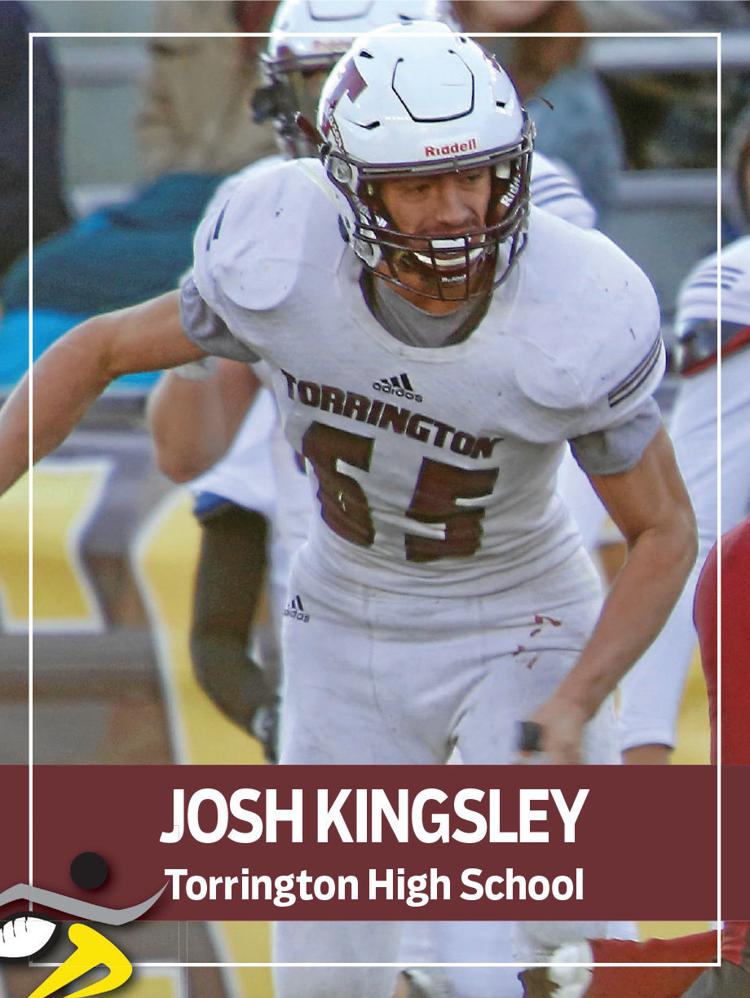 Bryan Lemmon
Chase Merrell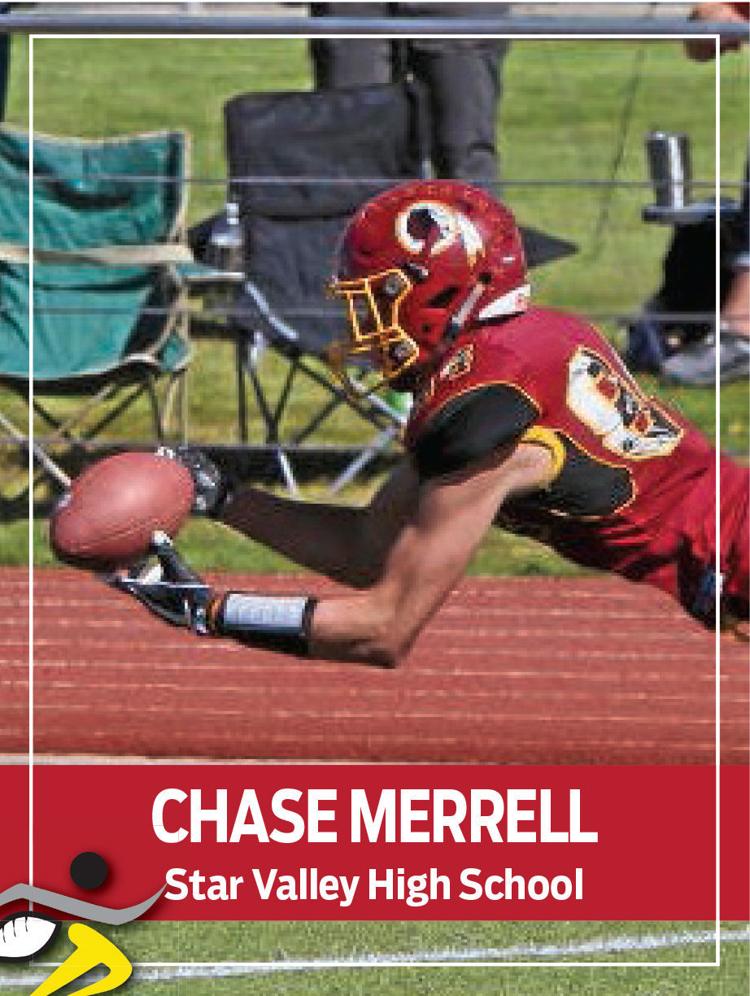 Seth Mullinax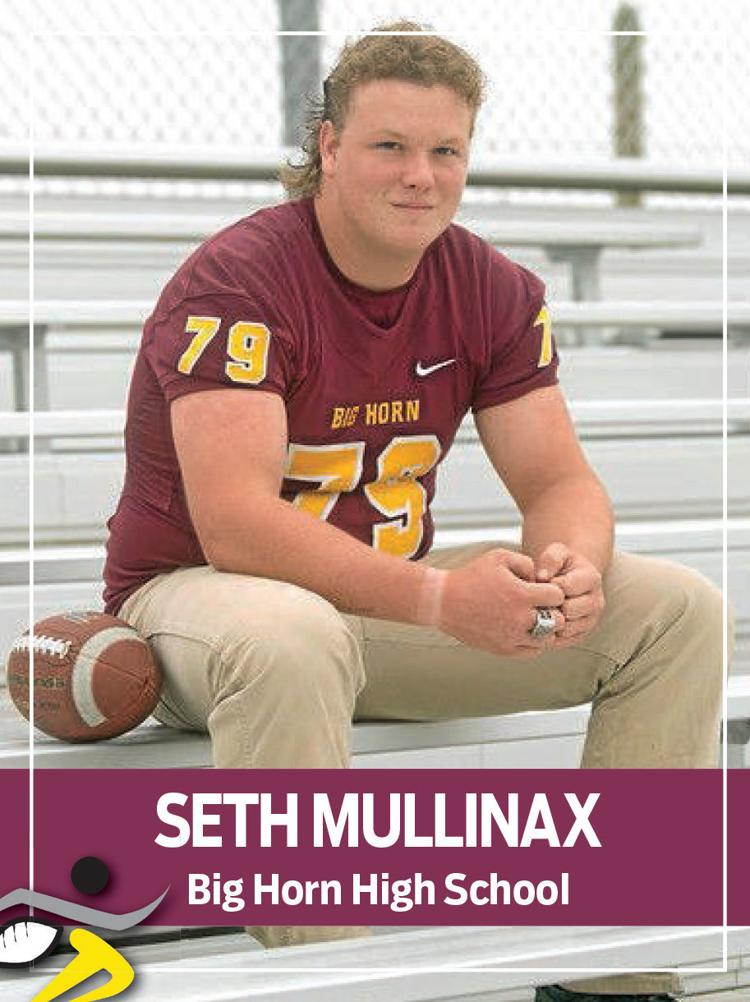 Dax Read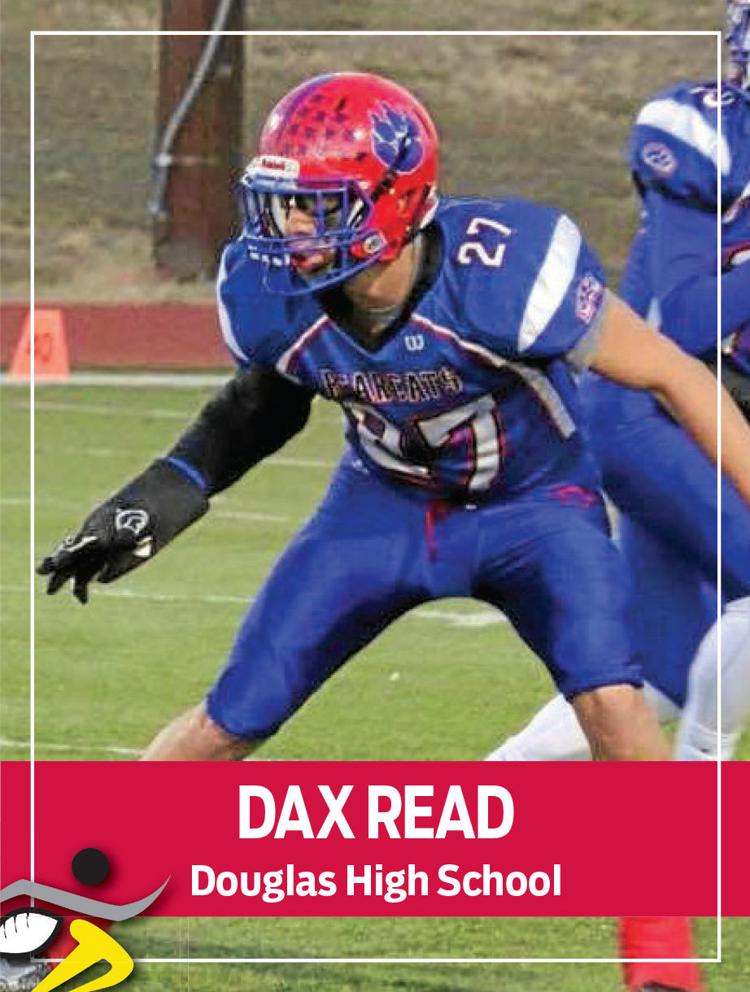 Colby Rees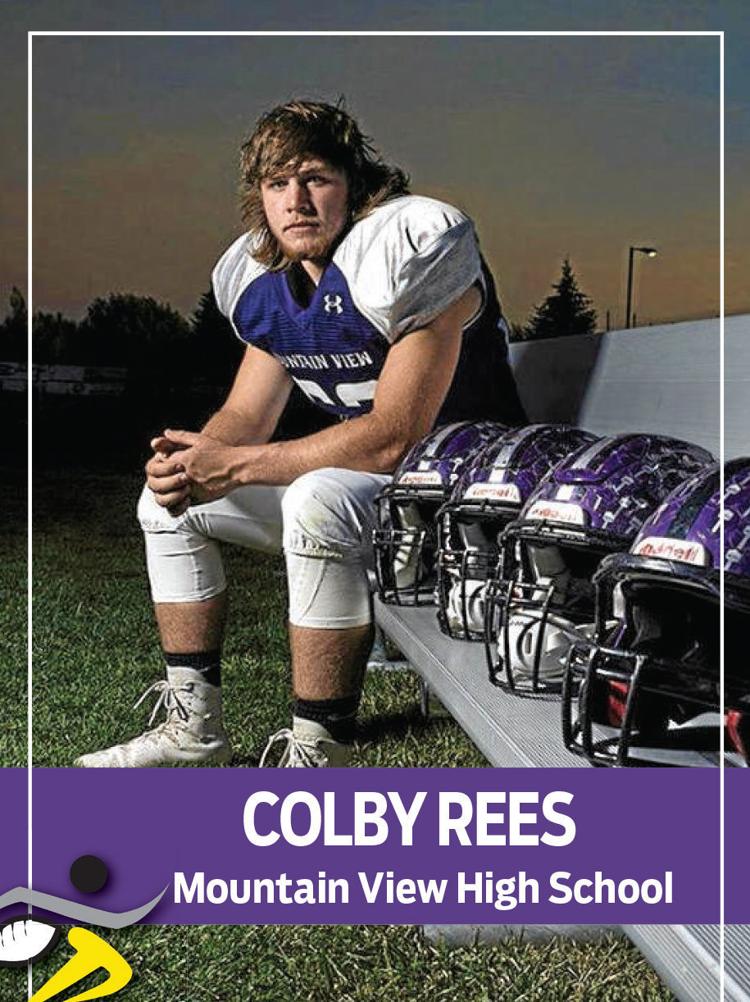 Trevon Smith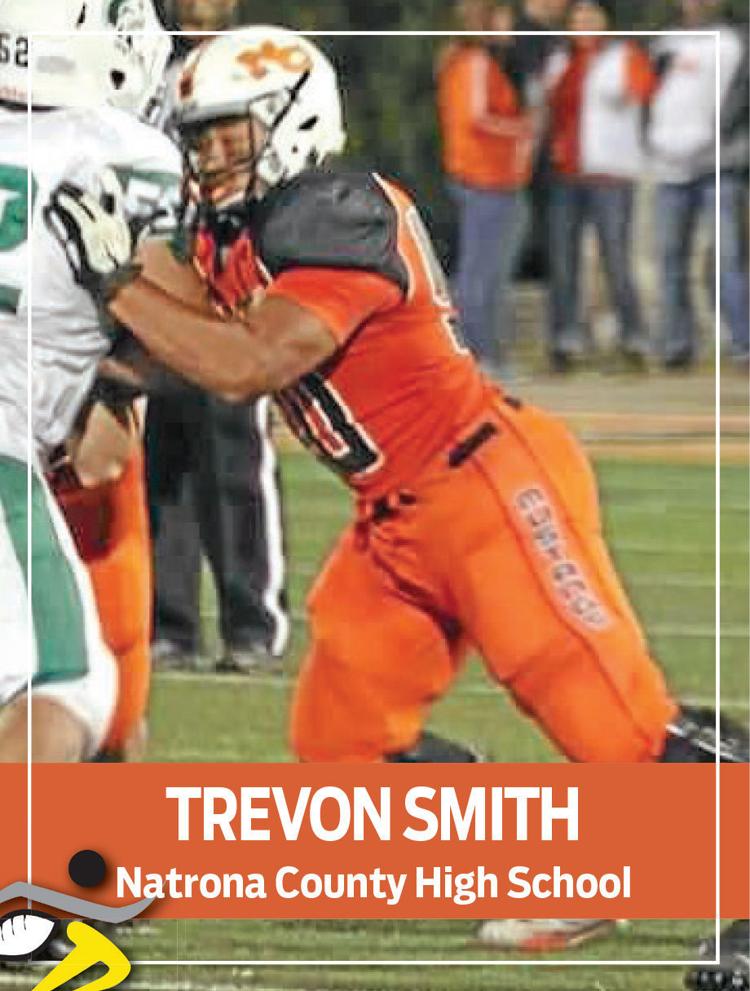 Brock Spiegelberg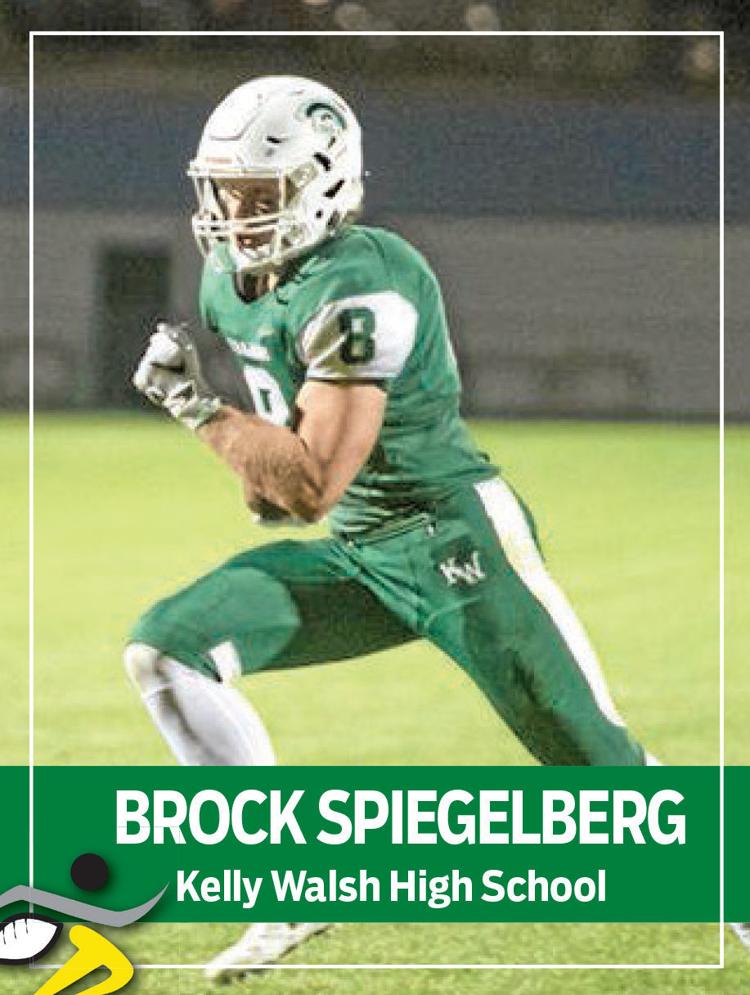 Aaron Thiele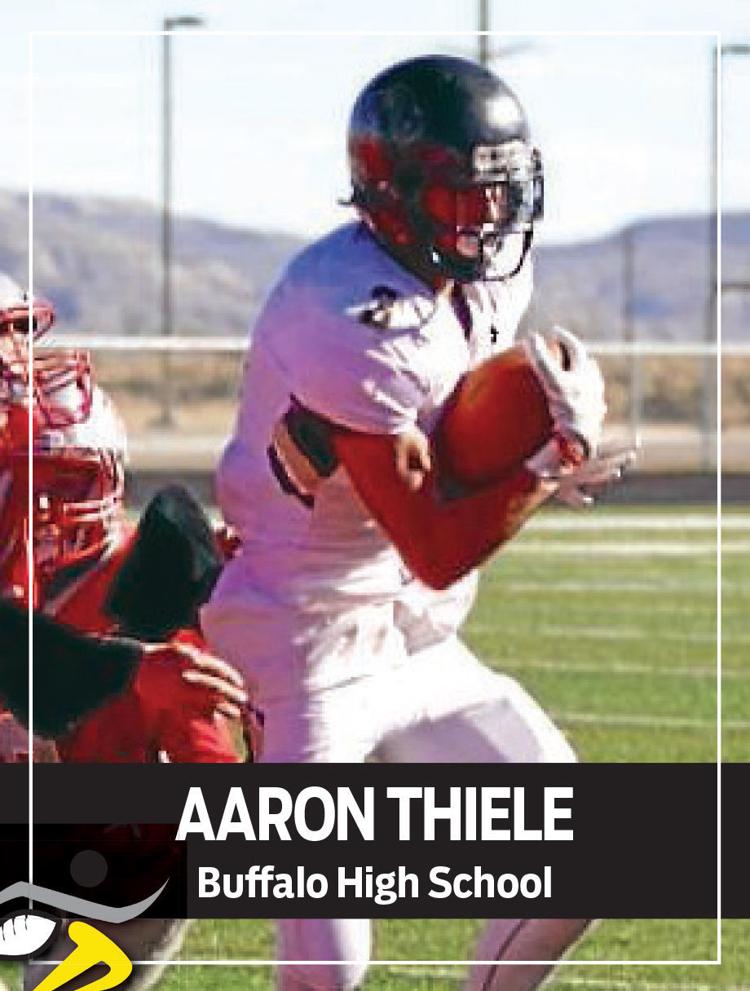 Dante Wallace