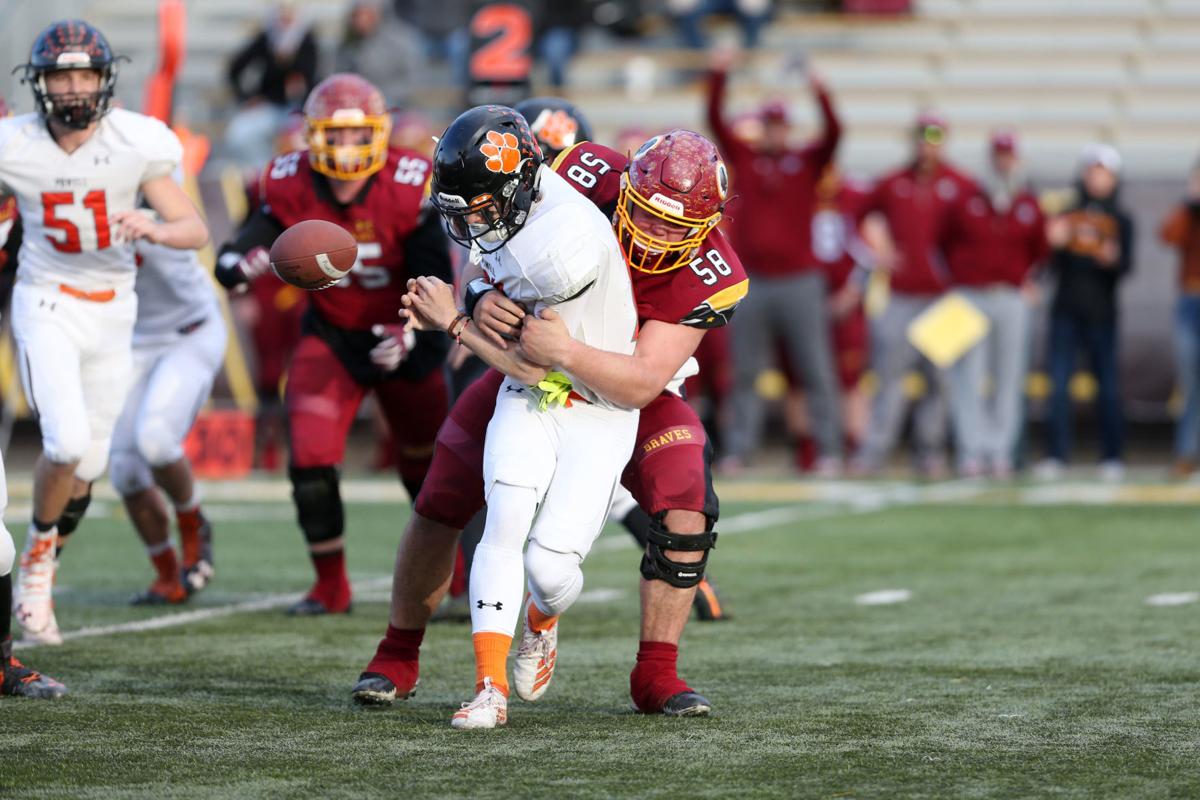 State champions Sheridan, Star Valley, Mountain View, Big Horn and Snake River were well-represented in the 2019 Wyoming Coaches Association all-state football teams announced Monday.
Class 3A state champ Star Valley led the way with 13 selections, followed by Sheridan (4A) and Big Horn (1A/11-man) with 11 each, Mountain View (2A) with eight and Snake River (1A/6-man) with seven.
The Braves, who defeated Powell 49-13 to win its second consecutive 3A title and fourth in five years, had five players named all-state for the second year in a row: seniors RJ Cazier, Trent Clark, Branden McDonald, Chase Merrell and Parker Merritt.
Sheridan, a 35-26 winner over previously unbeaten Thunder Basin in the championship game, had just one repeat selection in senior Garrett Coon. It was actually the third year in a row Coon had been named all-state.
You have free articles remaining.
Mountain View, which defeated Buffalo 24-14 for the 2A title, had five repeat selections in seniors Kimball Madsen, Braeden Walk, Hunter Gross, Briggin Bluemel and Breckin Barnes. Madsen, Walk, Gross and Bluemel were actually honored for the third consecutive year.
The 1A/11-man Rams, a 55-7 winner over Cokeville in the championship game for its second consecutive championship and 22nd win in a row, had six players who also earned 2018 honors in seniors Will Pelissier, Cutler Bradshaw, Quinn McCafferty, Kyler Ostler and Nolan Rader; and junior Carson Bates. Pelissier, McCafferty and Rader also were all-state in 2017.
Snake River, which finished 10-0 with a 71-38 victory over Hanna in the 6-man title game, had two repeat selections in Riggen Myers and Wyatt Duncan. Myers was also named to the 2017 team.
In all, there were 49 players on this year's all-state teams who also earned all-state honors last year. And there were 15 players who were selected all-state for the third consecutive year. In addition to the players named above, Lusk's Drake Lamp and Damien Molzahn, Upton-Sundance's Jayden Caylor, Wind River's Colton Befus, Wright's Dax Yeradi and Hanna's Conor McGraw are three-time selections.
The 29th annual Super 25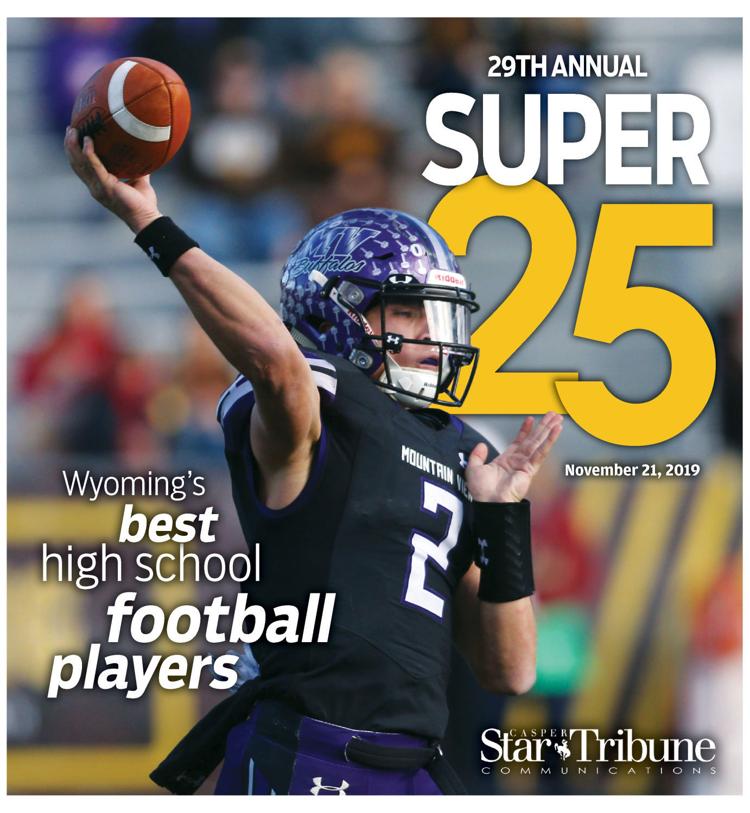 Chance Aumiller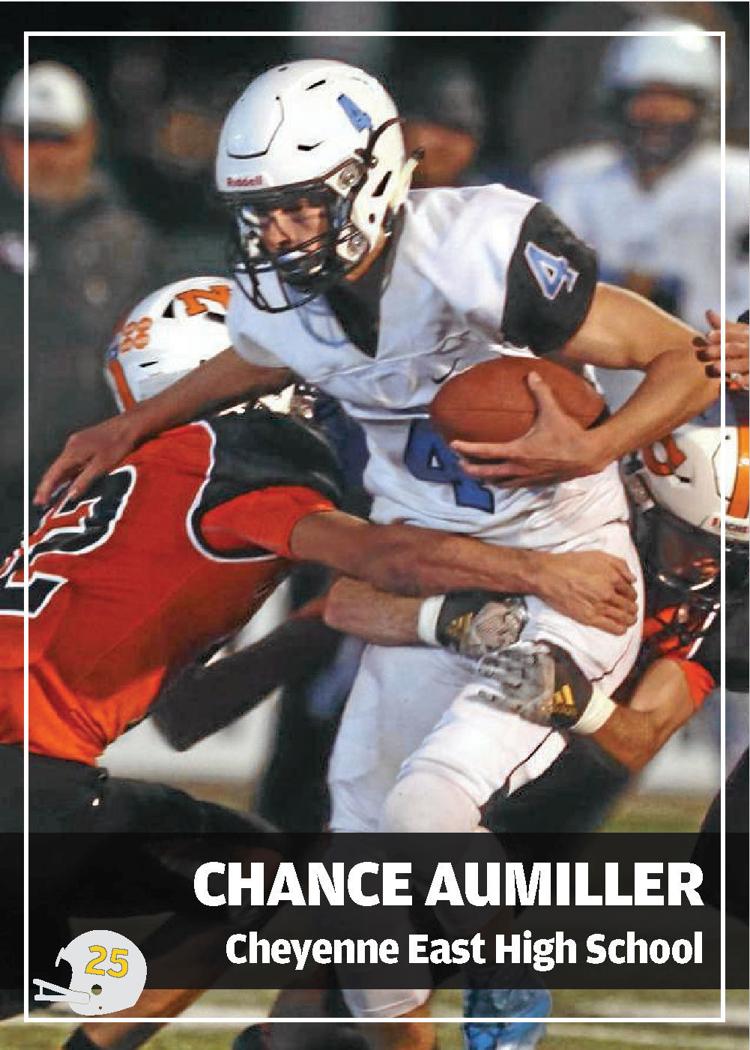 Nate Barnes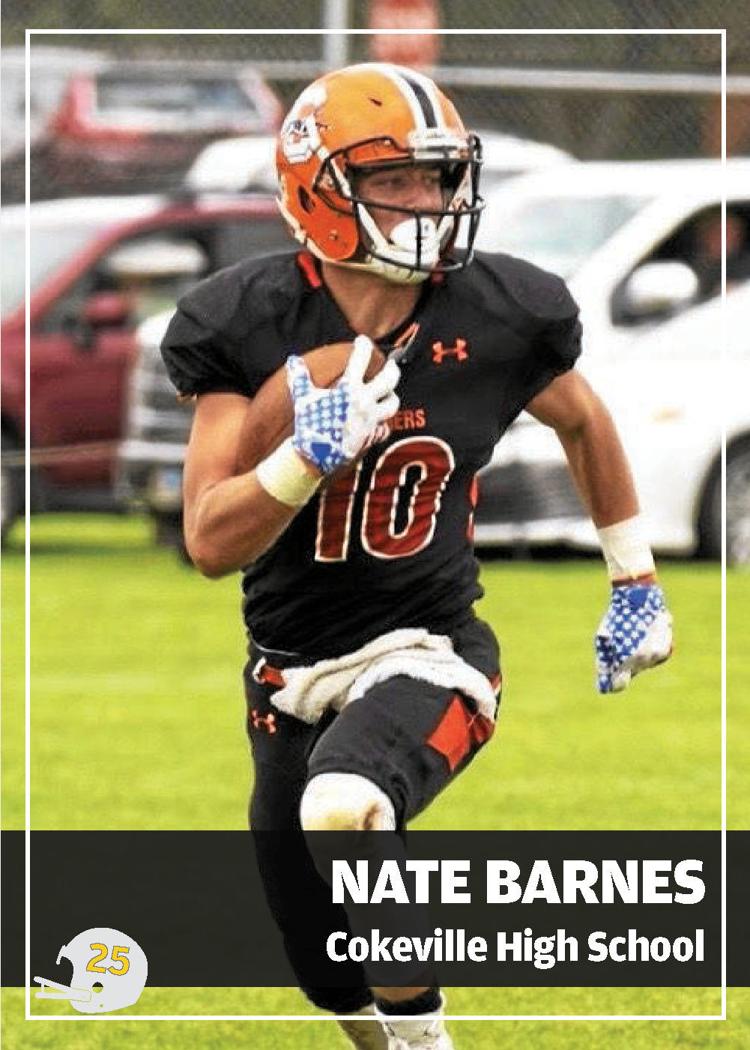 Carson Bates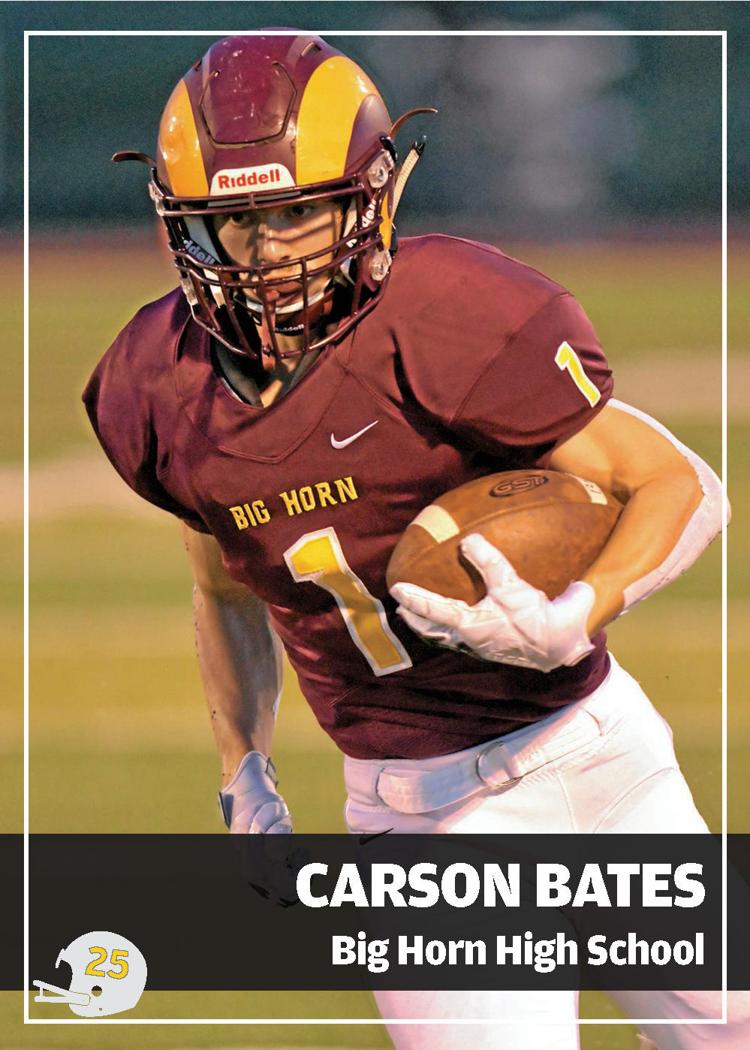 Jacob Boint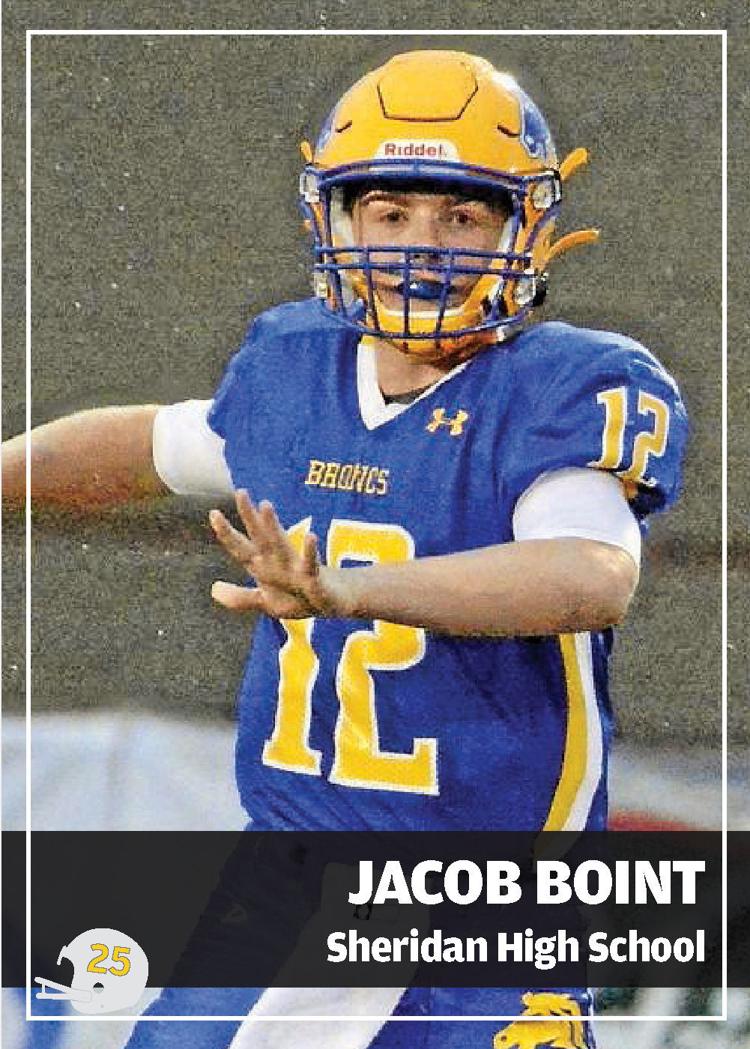 Graedyn Buell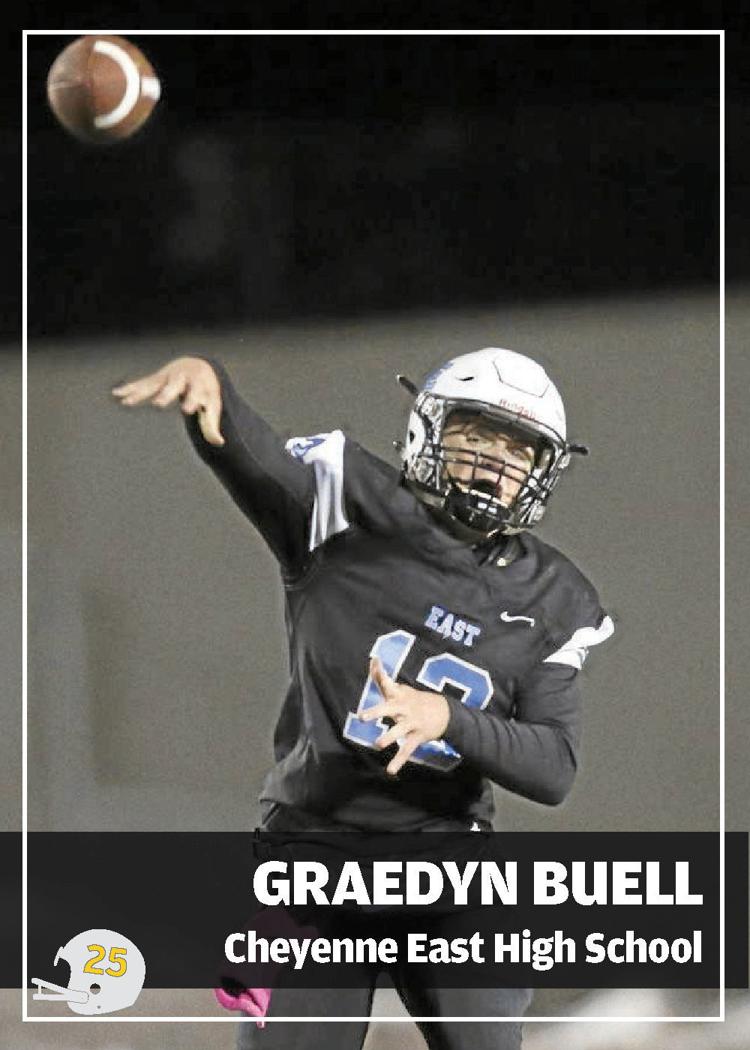 Jayden Caylor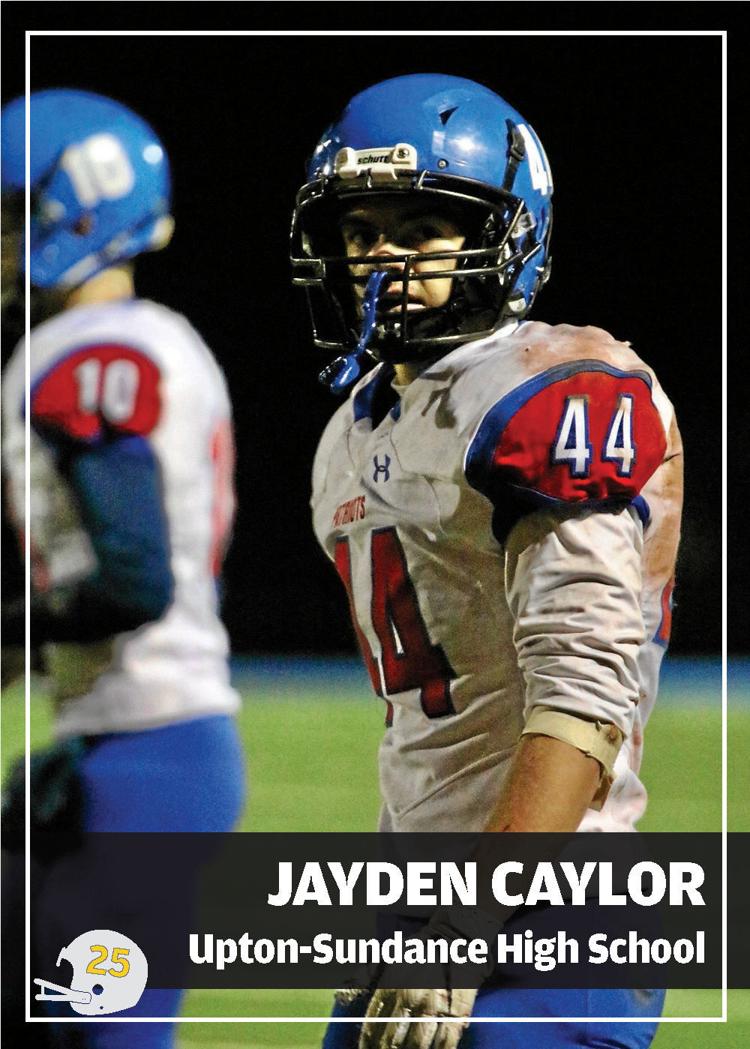 Boe Clayson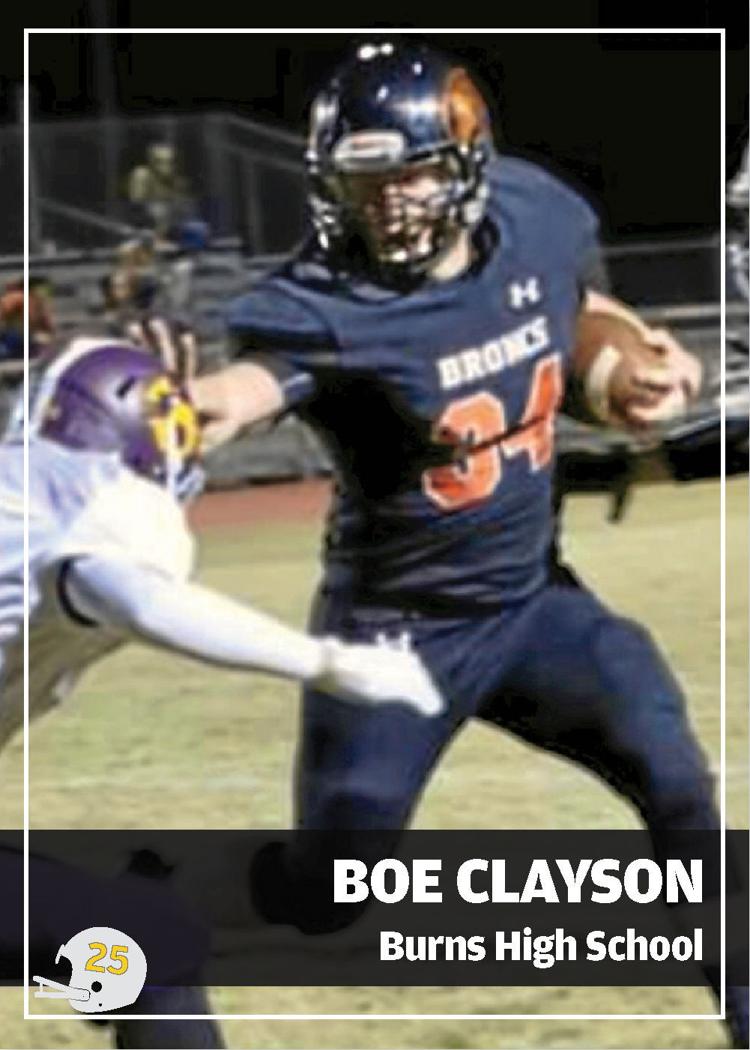 Keith Conner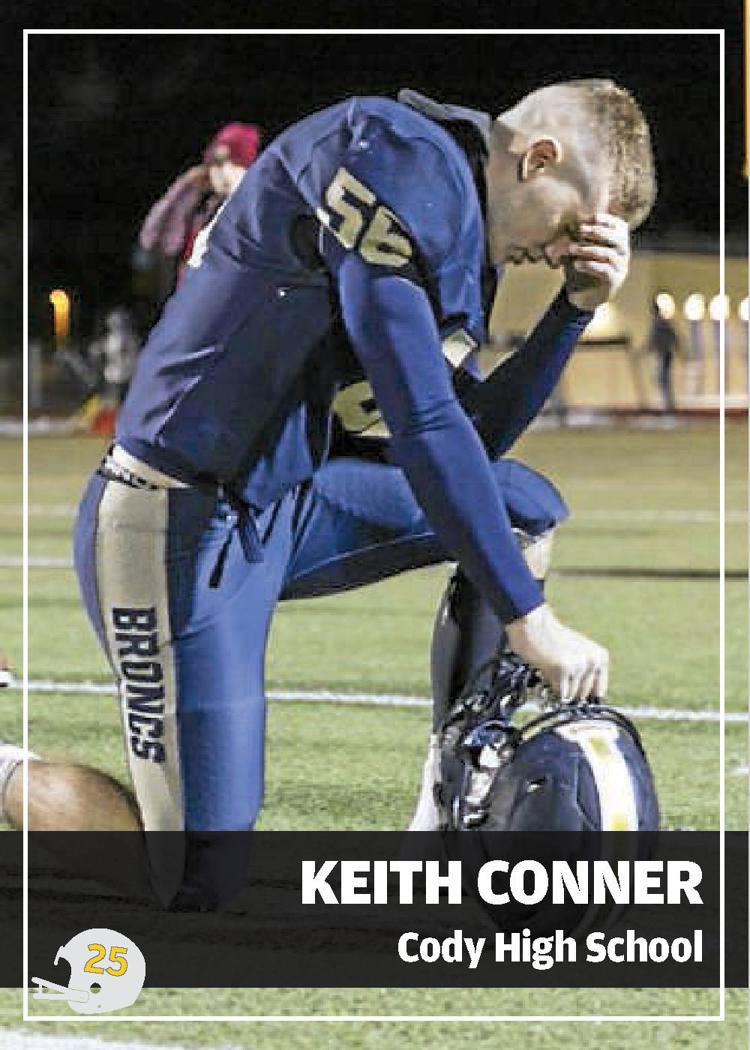 Garrett Coon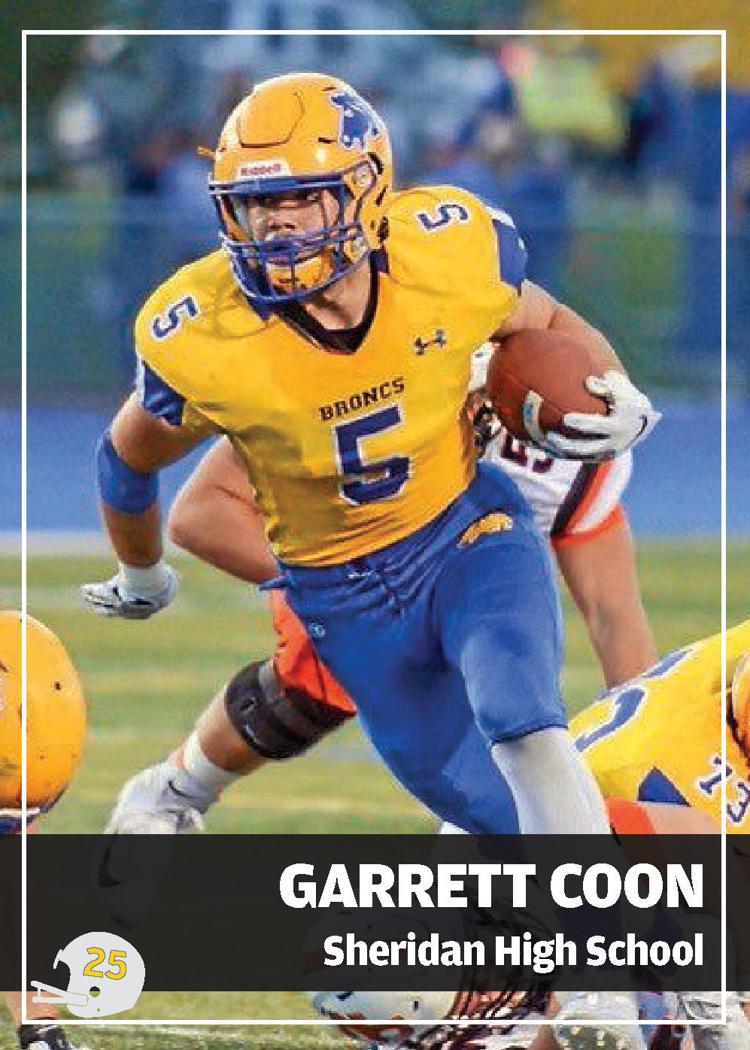 Jeydon Cox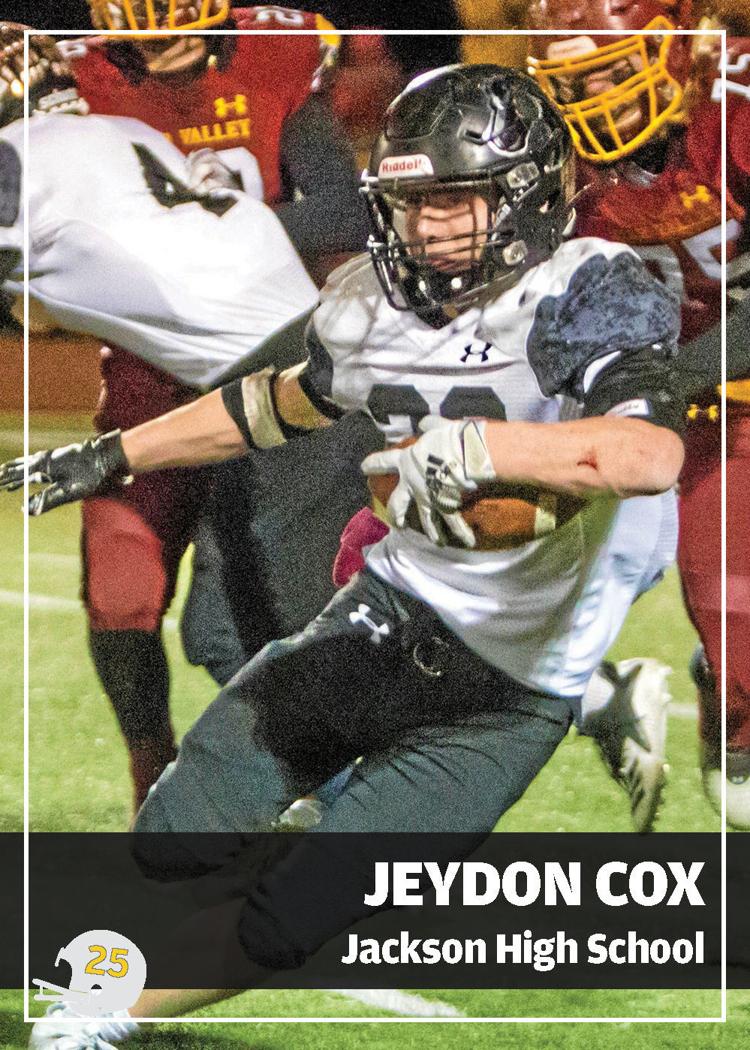 Caleb Driskill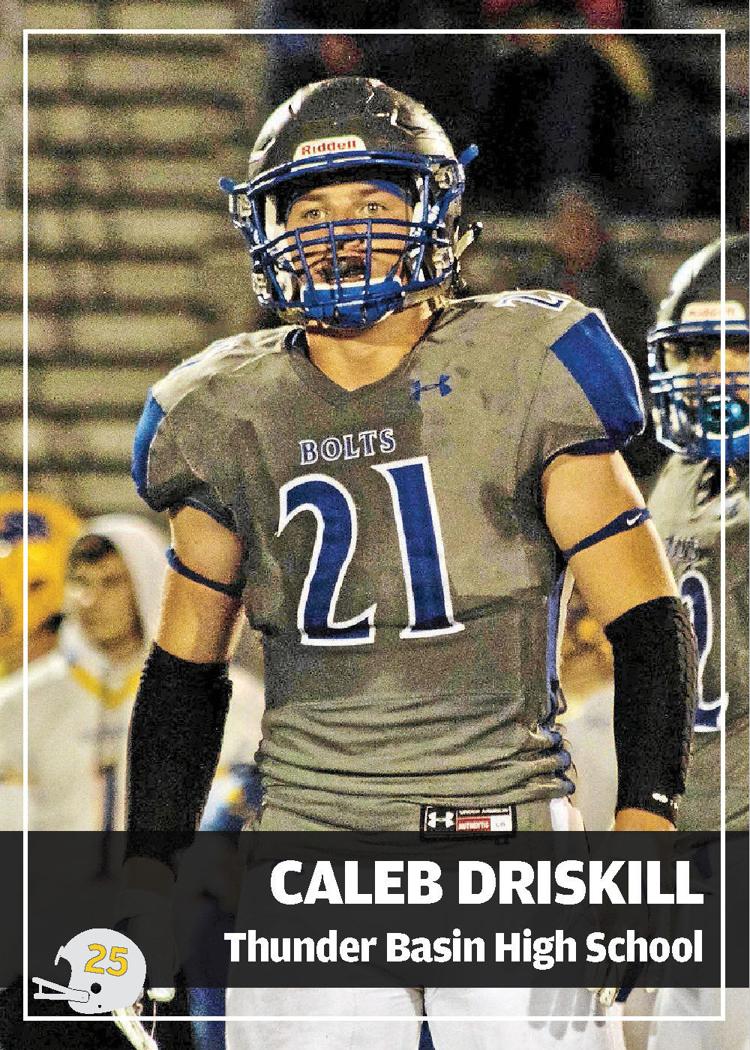 Anthony Graves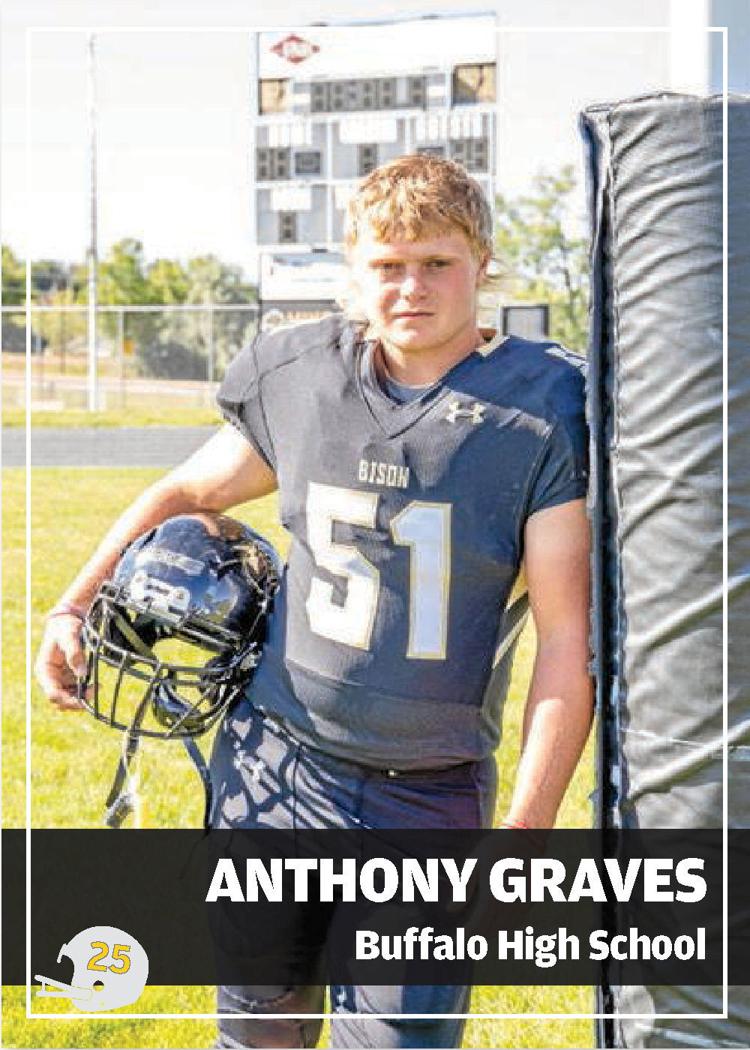 Randon Gresham
Hunter Gross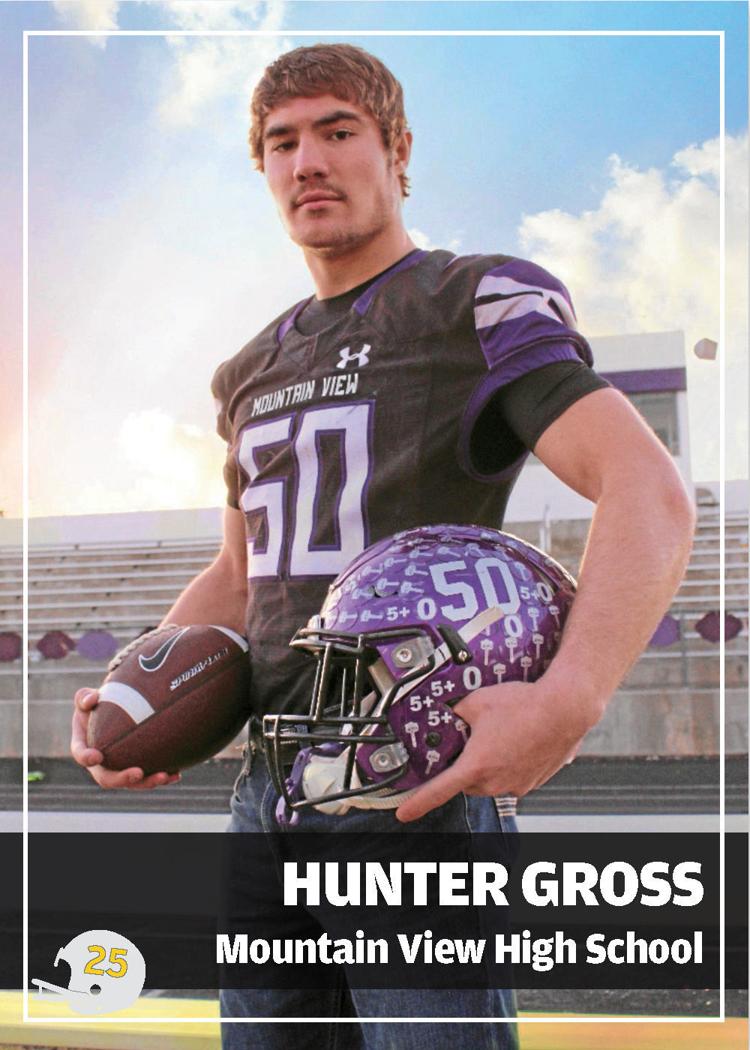 Mason Hamilton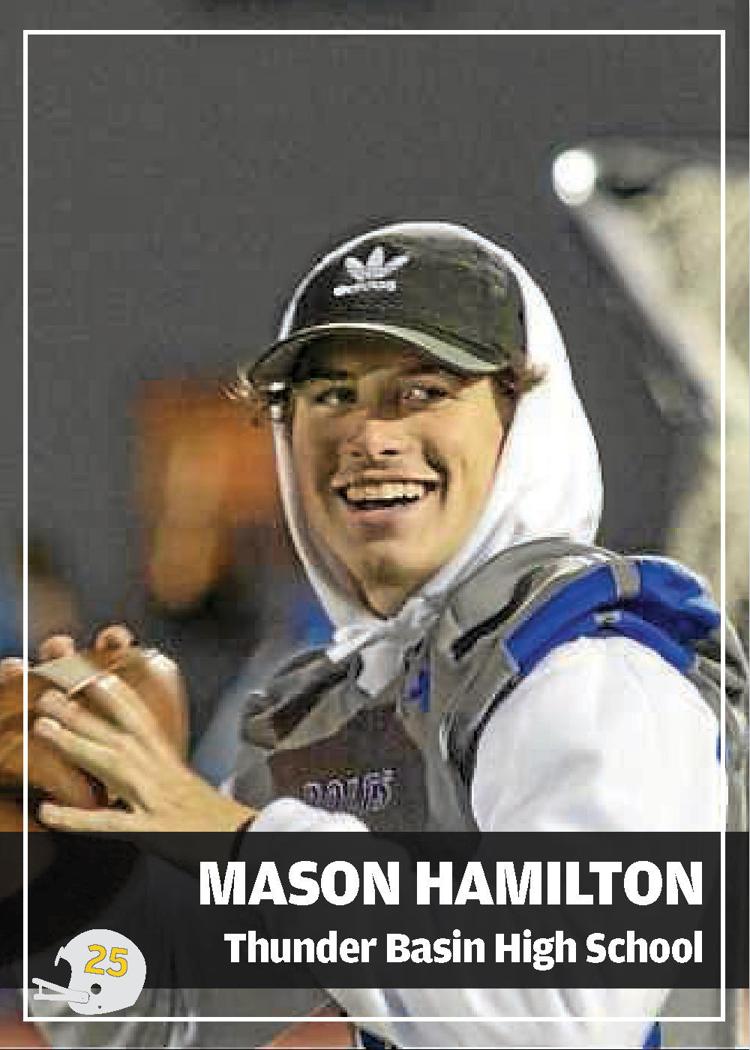 Andrew Johnson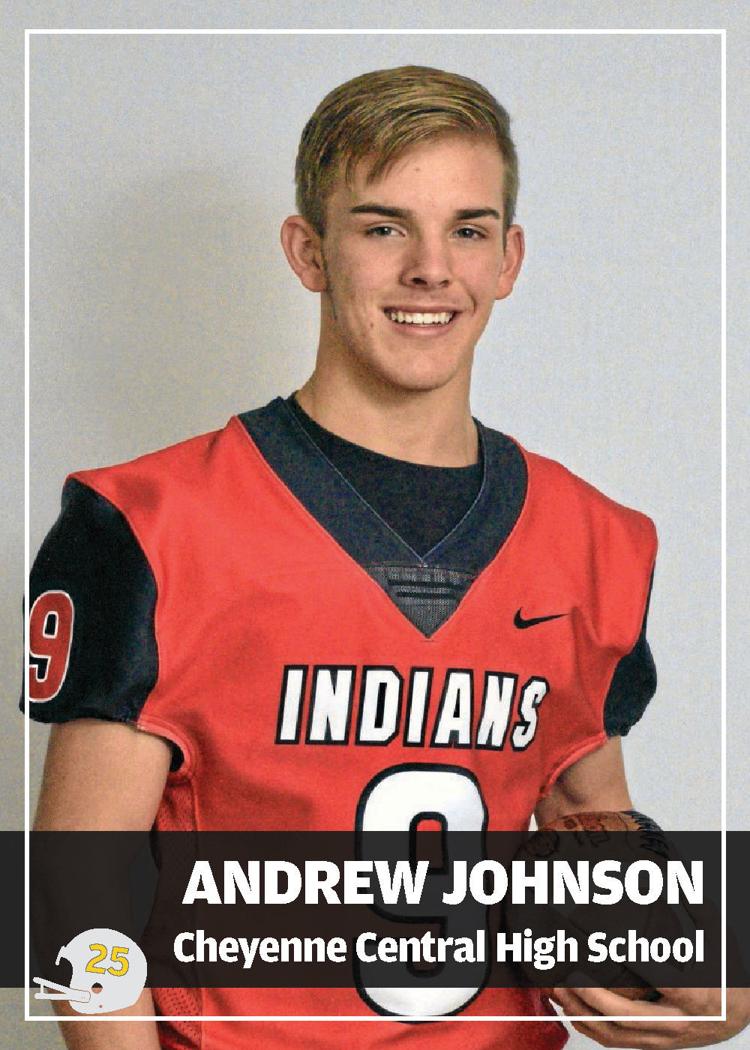 Dawson Macleary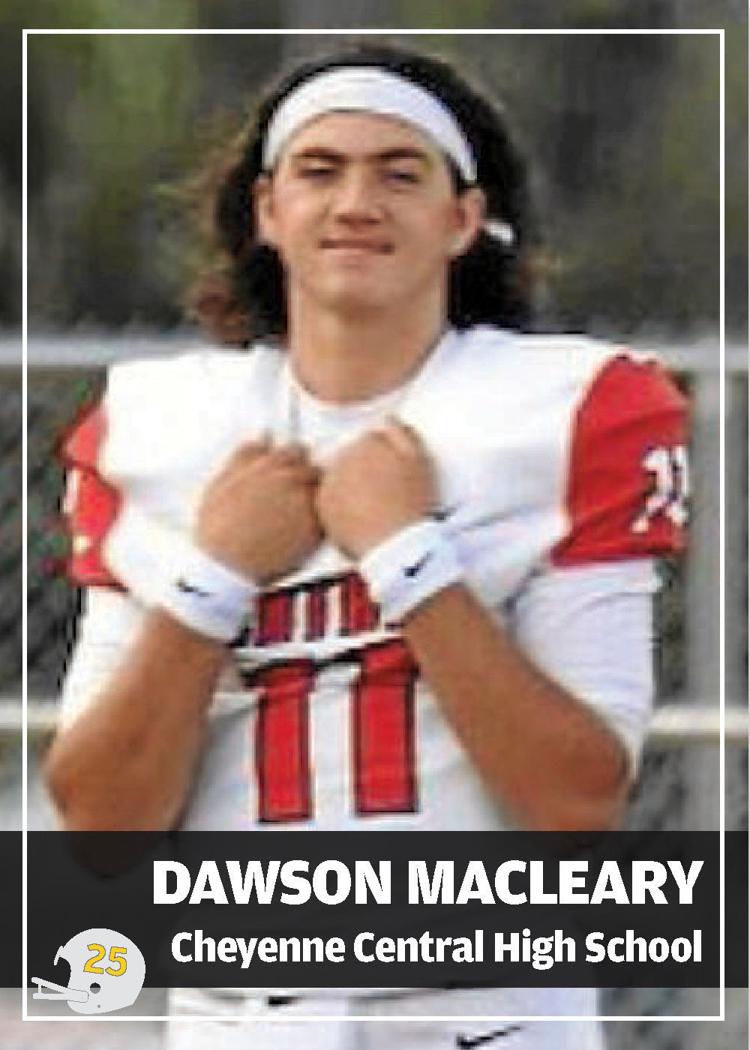 Kimball Madsen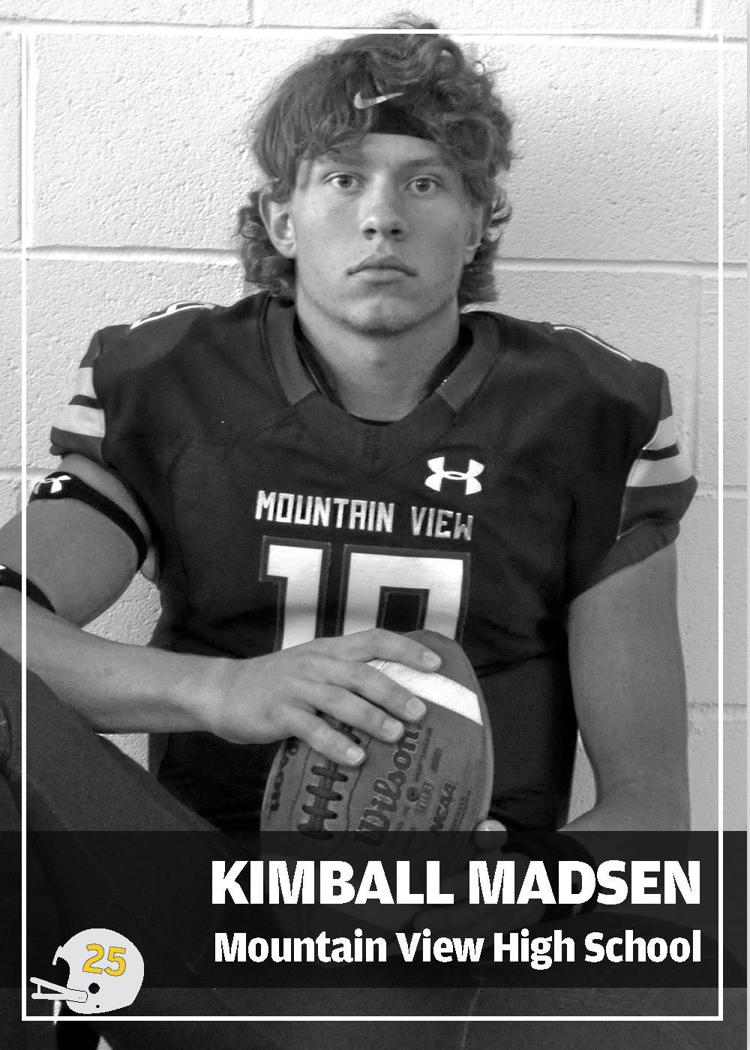 Chase Merrell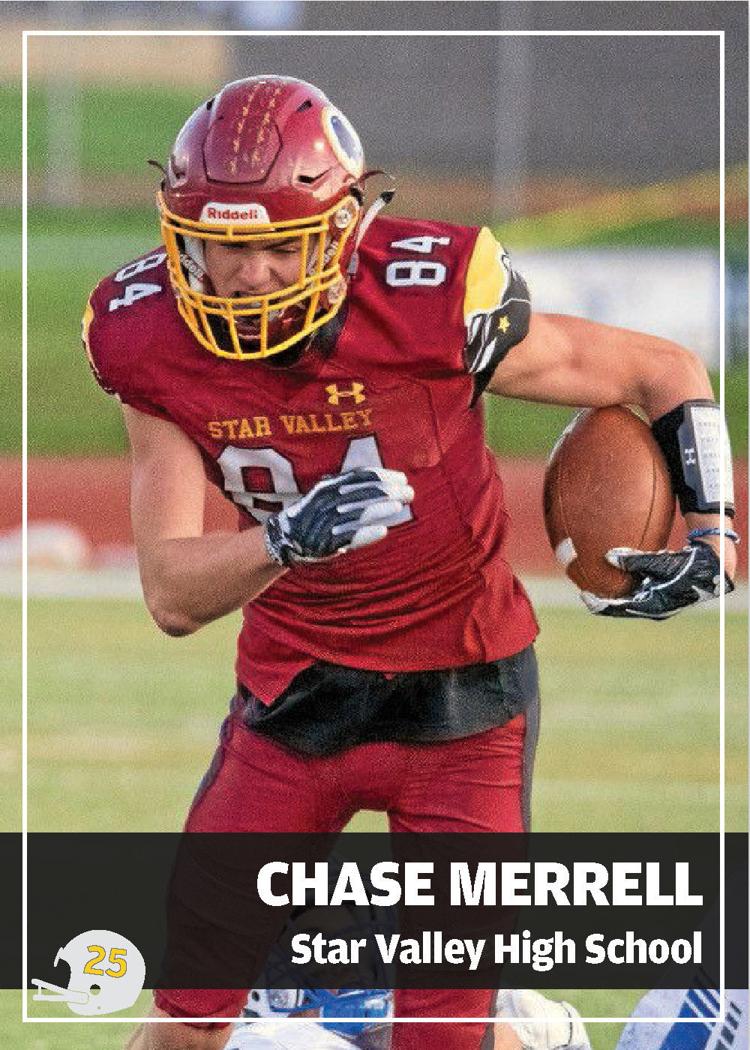 Parker Merritt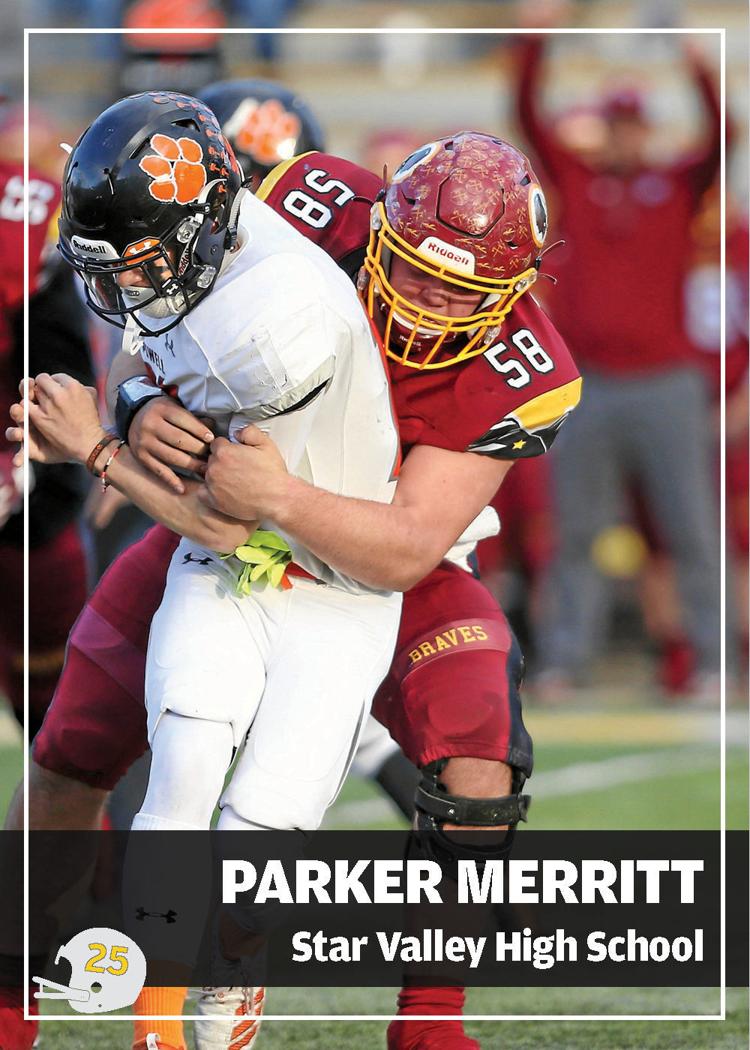 Riggen Myers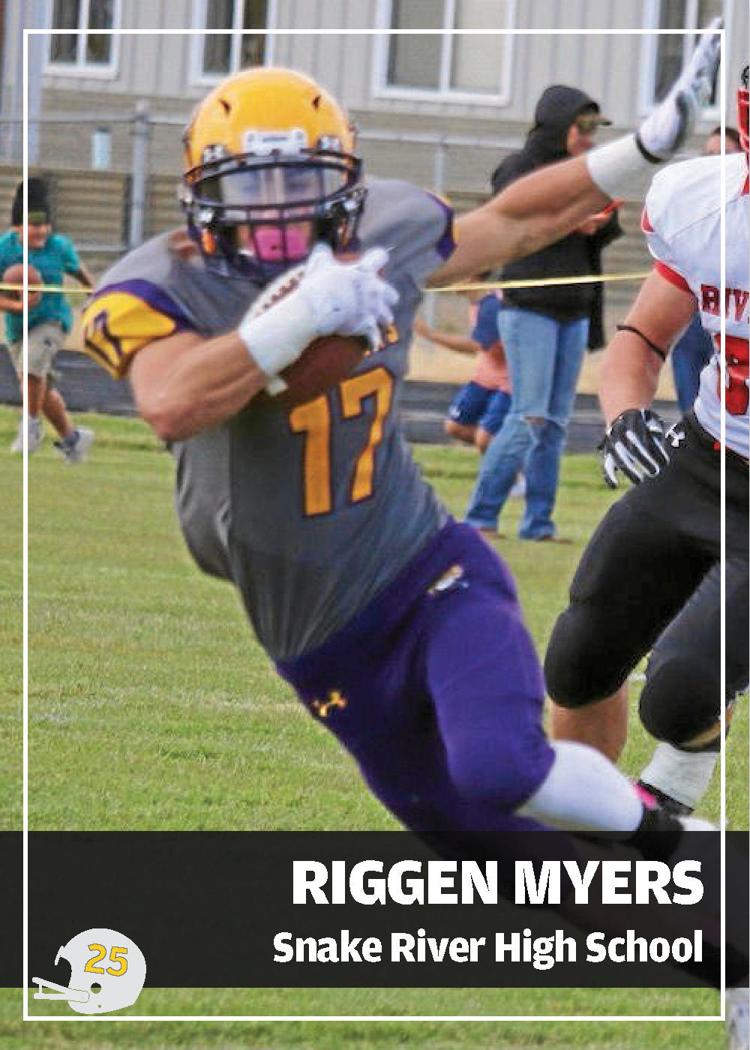 Will Pelissier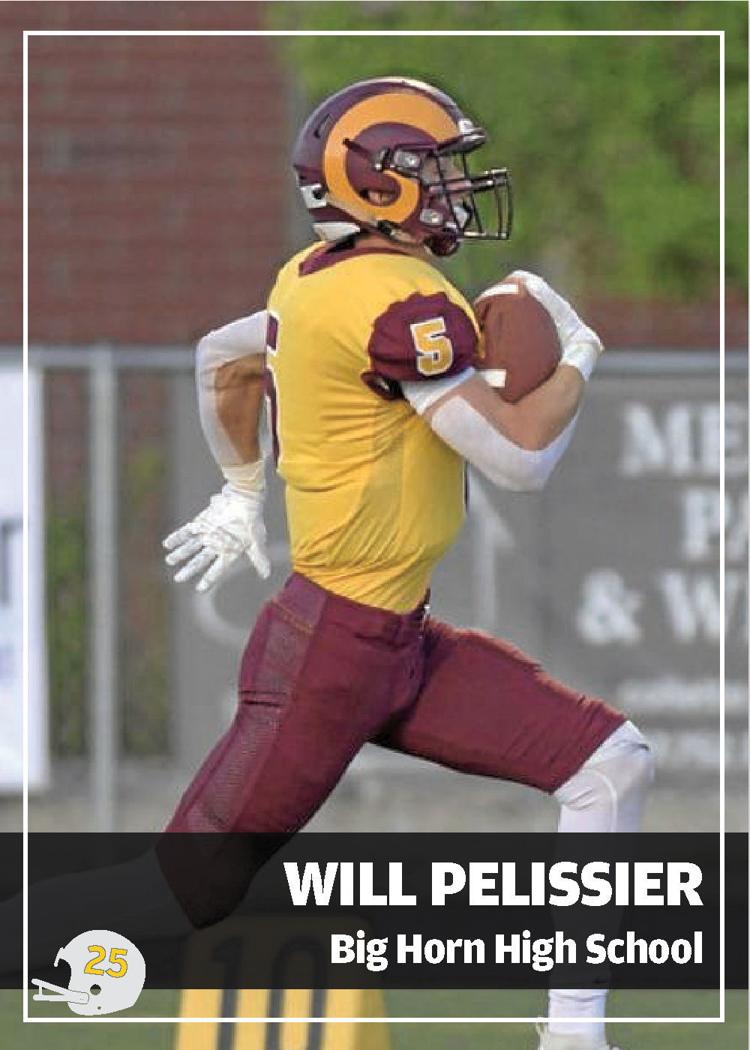 Rowen Ruby
Braeden Walk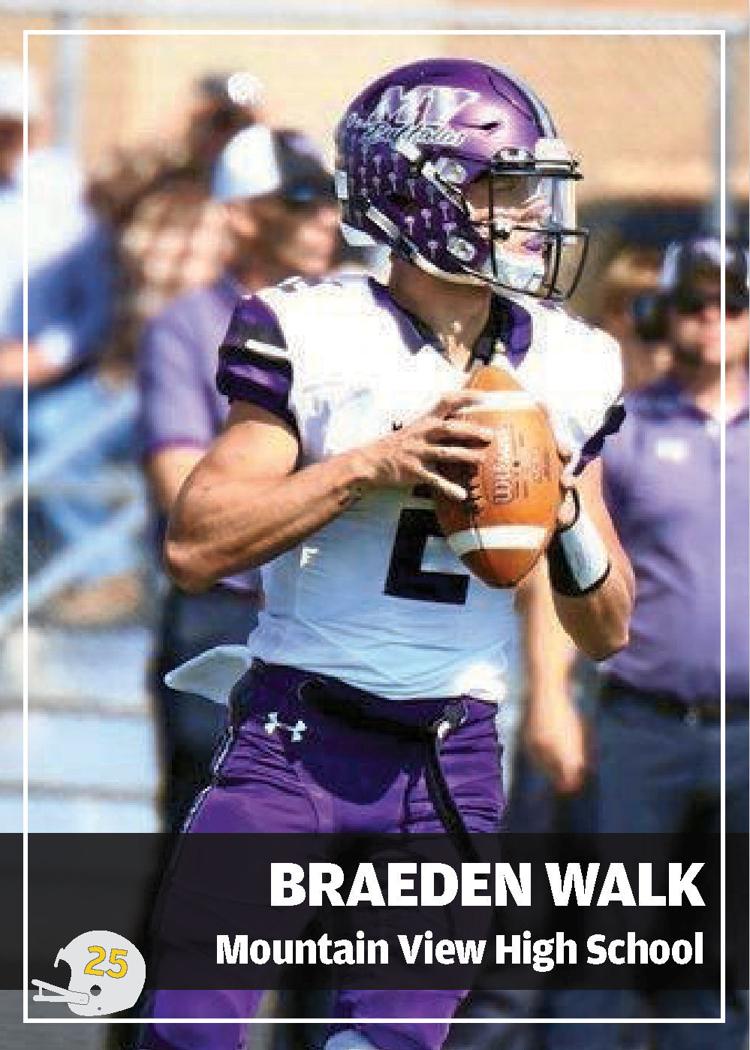 Dax Yeradi