Jackson McClaren stood over his putt on the final hole Saturday at Three Crowns Golf Course in Casper when a gust of wind forced him to step a…
For the first time since March, there will be a state-culminating event in the Equality State. Prep golfers get that honor when they tee it up…
Wyoming State High School Golf Championships
The prep season began last week with golf meets and tennis duals and continues next week with football, girls swimming, cross country and volleyball.
Prep golf results for Aug. 13-14
With just three returning individual champions and some defending state team champs hit hard by graduation, don't be surprised to see some new…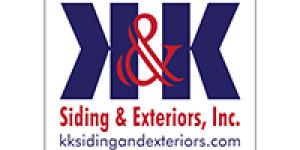 K & K Siding and Exterior Inc.
Incoming Riverton freshman Parker Paxton carded his third consecutive 74 to finish with a 6-over 222 to tie for 24th at the High School Golf N…
Lander senior Jaren Calkins and Riverton freshman Parker Paxton were both tied for 23rd Tuesday after two rounds at the High School Golf Natio…
After five-month wait, high school sports gets the go-ahead to begin practices.
The WHSAA released a statement Tuesday that the seasons for all six sports will begin as scheduled next month.
High school sports could return this fall, but changes are likely.
See where Wyoming's high school seniors will continue their athletic careers and read the Star-Tribune's past coverage of them.
In addition to suspension, no teams are allowed to practice during this time.