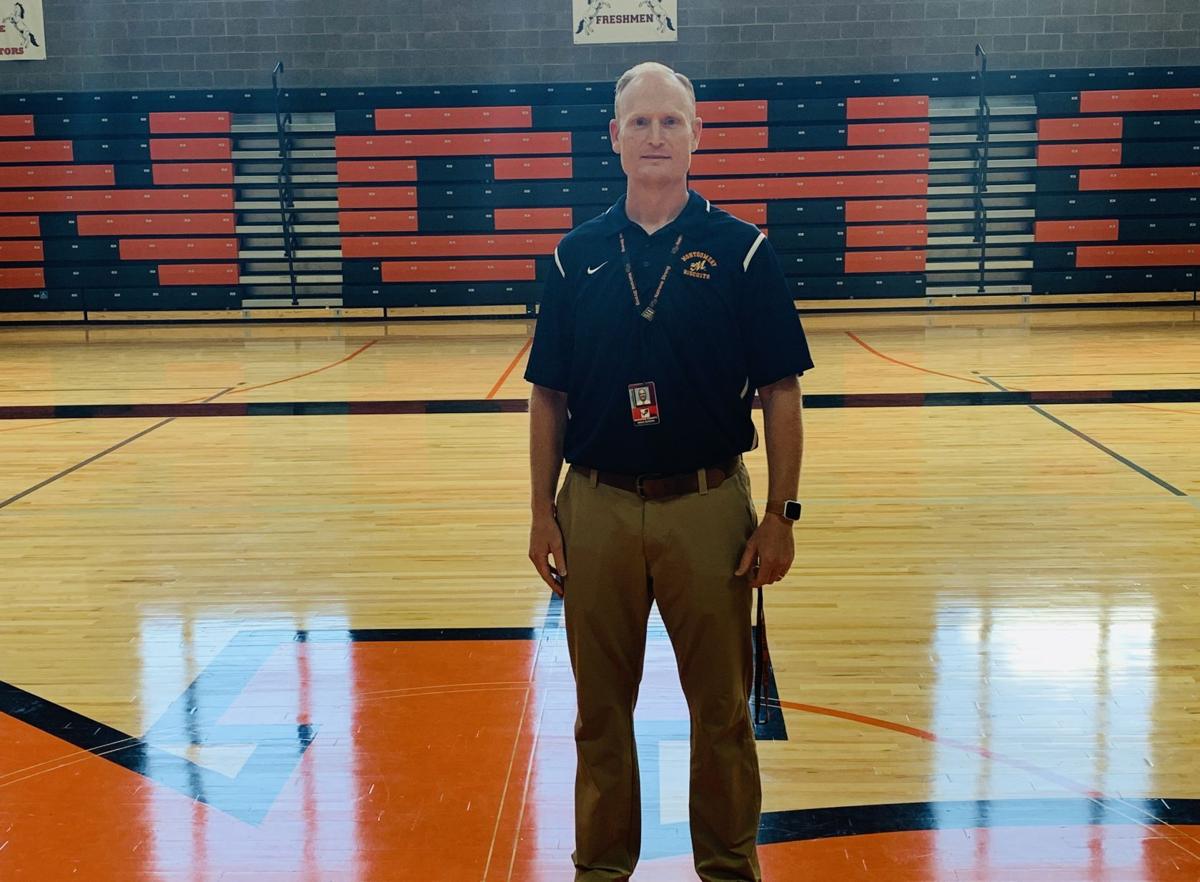 Spencer Cantrell is used to the color scheme. However, everything else involved with his new job is somewhat foreign to him.
Cantrell attended Powell High School through his junior year before moving with his family to Worland, where he graduated from in 1998. He was most recently an assistant girls basketball coach at Green River High School before taking over as the activities director at Natrona County High School earlier this year.
"Both of my high schools were orange and black so I kind of feel like I'm going back to my roots," Cantrell said in a recent interview.
Stepping into the AD role at one of the state's biggest high schools is a challenge unto itself. Add in the fact that this is Cantrell's first administrative job at the high school level combined with the difficulties brought about by the ongoing coronavirus pandemic, and it's understandable if Cantrell feels a little overwhelmed at times.
"This is putting a whole new twist on the AD role," he said, "and it's a pretty steep learning curve. Thankfully, I've got a great mentor in Bryan Honken and people in the district office. I've got a lot of people that can help guide me through as I learn what the different protocols are."
Honken served as Natrona County activities director the past two years and now holds a different position in the school district. During Honken's tenure as AD, the high school transitioned to a new gym – Jerry Dalton Court – for basketball and volleyball and completed work on a video board that sits in the south end zone of Cheney Alumni Field.
"I credit Bryan for working tirelessly to get Natrona athletics in a good position," Cantrell stated. "But there's always work to do, so I'm just going to go out and learn as much as I can about the coaches and their programs.
"There are a lot of amazing things that have been put in place here that I'm just going to go with."
While the fall sports seasons are scheduled to start next month, the state remains in a holding pattern because of COVID-19. Wyoming High School Activities Association commissioner Ron Laird and the WHSAA Board of Directors have been working tirelessly with state and county health officials putting together contingency plans for football and the other five fall sports.
Regardless of what the next month brings, Cantrell is still wrapping his head around his new position.
"I can't state enough how excited I am to be here at Natrona," he said. "For me, it's one of those places that has a great tradition and a great history behind it. It's fun to come into a situation like that and be a part of it.
"I'm not even trying to make a mark, I just want to help Natrona continue in the direction that it's headed and help it grow."
That is already underway on campus. Ground was broken earlier this month in the parking lot north of the Mustangs Activities Complex on the high school's new indoor pool. For years, Natrona County swimmers and divers have had to practice across town at rival Kelly Walsh's pool. Cantrell expects the pool to be ready by the start of the boys' swimming season this winter.
"I know we're excited to have our own facility," he said. "And from everything I've been told, Kelly Walsh has been amazing in helping us with our swim program. I can't thank them enough."
Cantrell smiles when he mentions Kelly Walsh. Even though he has only been in Casper a few months, as a Wyoming native he knows all about the rivalry between the two schools. And as someone who coached against Rock Springs when he was at Green River, he is familiar with rivalries.
"Rivalries are a blast," he admitted. "I wasn't from Green River but I picked up the rivalry with Rock Springs fast. I know there's a great rivalry that exists here between NC and KW and I'm excited to be part of it."
Follow sports editor Jack Nowlin on Twitter @CASJackN
Get in the game with our Prep Sports Newsletter
Sent weekly directly to your inbox!