A closer look at the 2020 Milward Simpson Award boys finalists.
The last state championship trophy was handed out on March 7.
See where Wyoming's high school seniors will continue their athletic careers and read the Star-Tribune's past coverage of them.
Palomo played on two state championship teams with the Mustangs.
The Worland boys were primed for runs at two state championships. Then both got canceled.
Some school districts across the state will pay full stipends to track and soccer coaches.
Announcement was expected amid coronavirus pandemic.
With Wyoming high school spring sports delayed until at least the first weekend in April, the Wyoming Coaches Association announced on Friday …
In addition to suspension, no teams are allowed to practice during this time.
WHSAA suspends all spring sports until April 6.
"Sports is important to our kids and it keeps things normal," Kelly Walsh boys soccer coach Bryan Chadderdon said. "If we can keep things as n…
Chris Bieber has stepped down as the Green River boys head soccer coach, according to a press release.
Jason Hancock (track and field), Gavin Thomas (football) and Kyle Woodruff (soccer) all signed Thursday to continue their athletic careers.
A pair of Natrona County seniors signed their letters of intent inside the school's library on Wednesday afternoon, making their decisions to …
Every year brings ground-shaking news to Wyoming and, as with every other facet of life, sports holds a mirror up to society and reflects change.
That was a strange, eventful year. So much happened across Wyoming high school sports, from state champions crowned to gut-wrenching heartache…
A pair of graduating Thunder Basin standouts were recently honored by the United Soccer Coaches for their respective contributions to Wyoming soccer.
Nichi Vlastos, who was born in Casper and played soccer for Natrona County as a freshman in 2015, signed with Saint Louis FC of the United Soc…
Thunder Basin senior Isaac Howell was named the Gatorade Boys Soccer Player of the Year for the state of Wyoming on Thursday.
The nearly whole-scale renovations done at Lander's Bill Bush Stadium are running in line with the projected schedule, Lander activities direc…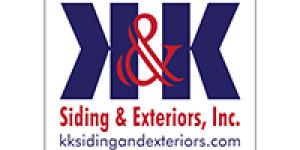 K & K Siding and Exterior Inc.
Kelly Walsh finished the 2018-19 academic year the same way it started it — with a state championship.
More than the result itself, Jerry Realing felt the most emotion when he saw the tears of pride swelling among his Kelly Walsh Trojans followi…
Since before the first day of practice in the 2019 season, the Worland boys soccer team knew it would have a target on its back. A defending s…
The atmosphere surrounding William T. McIntosh Stadium in Jackson last Saturday for all the state championship matches was noteworthy. But it …
Zero wins in their first three matches emboldened the Jackson Broncs. Having missed the state tournament in their hometown the year before, th…
A trio of Kelly Walsh boys signed their letters of intent on Wednesday to continue their athletic and academic careers after high school.