Lander's Maddi Chance and Cheyenne Central's Eliza-Grace Smith both signed Wednesday to play soccer at the University of Wyoming, while Dougla…
The first Rock Springs player to win the award, Bedard was a three-time all-state selection in soccer.
A closer look at the 2020 Milward Simpson Award girls finalists.
High school seniors who combined to earn 50 all-state honors in multiple sports comprise this year's finalists for the Milward Simpson Athlete…
The last state championship trophy was handed out on March 7.
See where Wyoming's high school seniors will continue their athletic careers and read the Star-Tribune's past coverage of them.
Senior will play college soccer at Black Hills State.
Some school districts across the state will pay full stipends to track and soccer coaches.
Powell senior will play hockey, soccer at Marian University in Wisconsin next year.
Camel is second Wyomingite to commit to Thunderbirds' program.
Announcement was expected amid coronavirus pandemic.
With Wyoming high school spring sports delayed until at least the first weekend in April, the Wyoming Coaches Association announced on Friday …
In addition to suspension, no teams are allowed to practice during this time.
WHSAA suspends all spring sports until April 6.
"Sports is important to our kids and it keeps things normal," Kelly Walsh boys soccer coach Bryan Chadderdon said. "If we can keep things as n…
Every year brings ground-shaking news to Wyoming and, as with every other facet of life, sports holds a mirror up to society and reflects change.
That was a strange, eventful year. So much happened across Wyoming high school sports, from state champions crowned to gut-wrenching heartache…
Madison Chance, a junior at Lander, started and played 67 minutes of Colorado Rush's 3-1 loss to Cincinnati Development Academy in the 2019 U.…
Colorado Rush played to a scoreless draw with Reign Academy at the 2019 U.S. Soccer Development Academy Winter Cup in Bradenton, Florida, on T…
The Lander junior leads Colorado Rush with four goals in four games.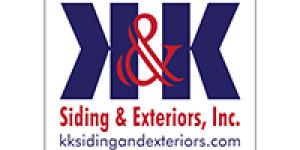 K & K Siding and Exterior Inc.
High Plains Select's oldest team outscored opponents 11-1 through the three games.
The Wyoming all-star club started with pool play.
This is likely the last time playing together for the team that finished third at the U.S. Club Soccer National Championships.
Kelly Walsh senior Ragin Mosteller signed her letter of intent to play soccer at Gillette College on Friday inside the designated team room at…
An interactive map looking at Wyoming high school seniors committed to playing college sports at the highest level.
Former Kelly Walsh standout and current Gillette College sophomore Irie Elliott recently made her commitment to play at nationally ranked Hast…
Chris Nielsen will take over as the new girls soccer coach at Green River, the school announced in a release Thursday night. The hiring is pen…