Fillies' Kylan Campbell and Trojans' Madison Burnett found the back of the net for their respective teams Tuesday.
The Kelly Walsh and Natrona County soccer teams were scheduled to open the 2021 season against each other before Mother Nature intervened. A r…
Broncs' two second-half goals send Trojans to first defeat of season.
Sophomore Chayse Graham scores game-winner midway through second half; Fillies keeper Hannah Trumbull records 17 saves in win.
Trojans, Mustangs and Fillies compete in soccer, softball and track & field this week.
The Kelly Walsh and Natrona County teams were scheduled to open the season against each other on Tuesday. But when those games were postponed …
Last week's snowstorm pushed back the start of the season for the Trojans, Mustangs and Fillies.
Lander's Maddi Chance and Cheyenne Central's Eliza-Grace Smith both signed Wednesday to play soccer at the University of Wyoming, while Dougla…
The first Rock Springs player to win the award, Bedard was a three-time all-state selection in soccer.
A closer look at the 2020 Milward Simpson Award girls finalists.
High school seniors who combined to earn 50 all-state honors in multiple sports comprise this year's finalists for the Milward Simpson Athlete…
The last state championship trophy was handed out on March 7.
See where Wyoming's high school seniors will continue their athletic careers and read the Star-Tribune's past coverage of them.
Senior will play college soccer at Black Hills State.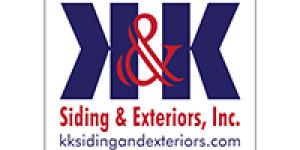 K & K Siding and Exterior Inc.
Some school districts across the state will pay full stipends to track and soccer coaches.
Powell senior will play hockey, soccer at Marian University in Wisconsin next year.
Camel is second Wyomingite to commit to Thunderbirds' program.
Announcement was expected amid coronavirus pandemic.
With Wyoming high school spring sports delayed until at least the first weekend in April, the Wyoming Coaches Association announced on Friday …
In addition to suspension, no teams are allowed to practice during this time.
WHSAA suspends all spring sports until April 6.