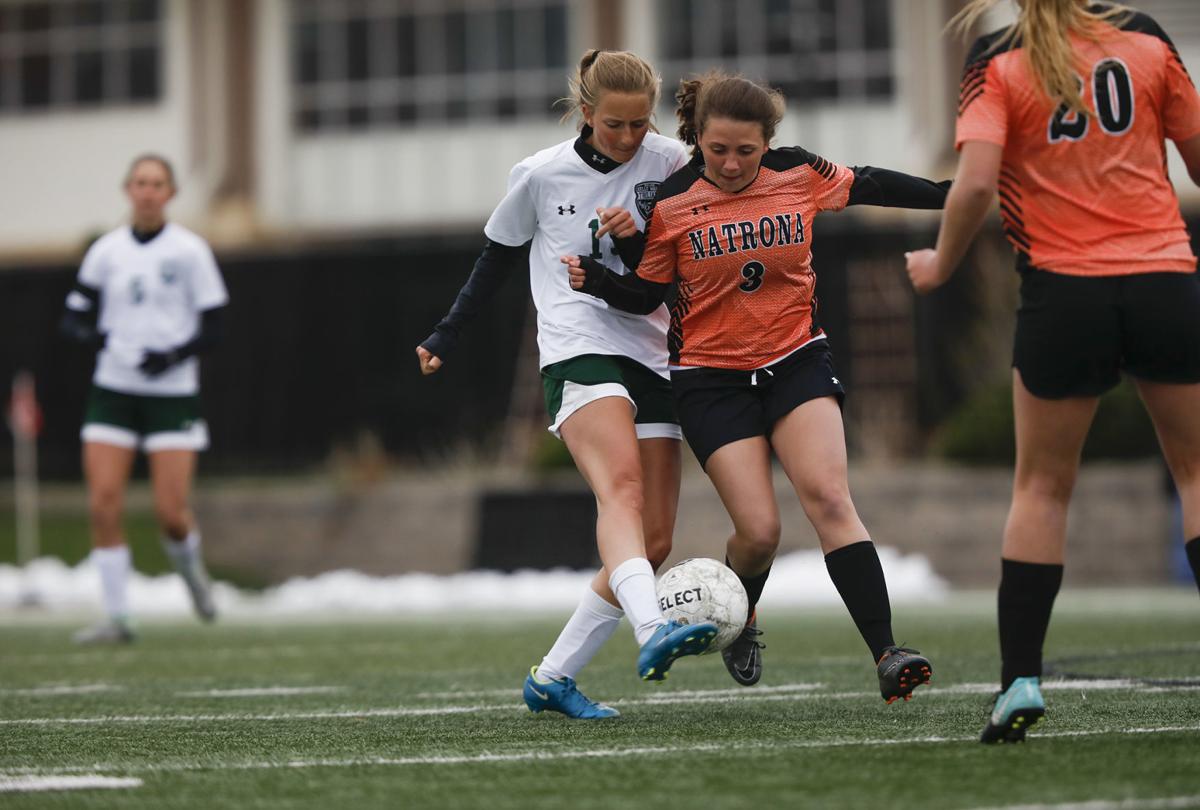 Kelly Walsh senior Ragin Mosteller signed her letter of intent to play soccer at Gillette College on Friday inside the designated team room at Kelly Walsh High School.
You have free articles remaining.
Mosteller played predominantly winger on the Trojans' team that won the West Conference's first quarterfinal game in a decade at last year's state tournament (an honor shared with Rock Springs).
Her contributions surpassed the stat sheet, where she tallied just one goal and one assist. Her defensive presence, strength and speed helped the Trojans hold attacking opponents in check.
Mosteller's signing with Gillette College comes days after the Pronghorns won the Region IX Championship in Denver. On the day of her signing the Pronghorns defeated Iowa Western on penalty kicks for the North Plains District Championship, advancing them to the national tournament.