High school basketball, indoor track, boys swimming and alpine skiing are all on the docket in Casper this weekend.
The Wyoming High School Activities Association announced Thursday that the 2021 Wyoming State High School Boys Swimming & Diving Champions…
See where Wyoming's high school seniors will continue their athletic careers and read the Star-Tribune's past coverage of them.
The Wyoming Coaches Association selected its winter coaches of the year over the weekend, with 16 winners announced in five sports.
DeYoung was a 12-time state champion for the Plainsmen.
The Laramie Plainsmen successfully defended their home pool and a late charge from Kelly Walsh on Saturday morning to clinch a third consecuti…
Boys state swimming & diving results
Tigers sophomore Jonny Kulow set two state records and was named Class 3A Athlete of the Meet.
Lander won all 12 event finals at the Class 3A West Conference meet two weeks ago.
Boys state swimming & diving schedule
The talented freshman won the 200 breaststroke at "Summer State" before starting high school.
Simply put, this year feels different to Nick Allen. He's been a key contributor to the Cheyenne Central boys swimming team for seasons but no…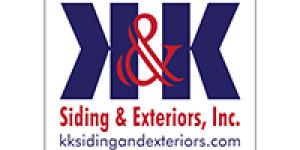 K & K Siding and Exterior Inc.
In order to get more, Ian Pfaff is doing less.
National High School Athletic Coaches Association announces that 10 Wyoming coaches have been nominated for Coach of the Year awards.
Nearly eight years ago Kellen Chadderdon entered the pool for the first time. He'd tried other sports — soccer, football, baseball, etc. — but…