Inert and true, the diving board leans over the pool's fluidity. Like steady breaths the waves crash over the pool's walls before recoiling. I…
The 2019 fall sports season is underway. The Star-Tribune's annual WyoVarsity section returns on September 6. With just two weeks between now …
Twenty total gold medal winners, spread across both classifications, returned to the pool on Monday for the 2019 girls swimming season. All of…
Everybody back in the pool, it's time for another season.
Kelly Walsh finished the 2018-19 academic year the same way it started it — with a state championship.
A select few Wyoming swimmers competed in the 2019 Northwest Speedo Sectionals in Federal Way, Washington, over the weekend.
Multiple items were discussed at Tuesday's meeting of the Wyoming High School Activities Associations Board of Directors, including two subjec…
There's a strong possibility that 2019 could change the landscape of Wyoming high school athletics for the foreseeable future. At least, that'…
With the welcoming of a new year comes the nostalgia for the year that was.
Relive the biggest individual and team performances to come out of Wyoming high schools from the past calendar year.
The National Federation of State High School Associations and the Hospital For Special Surgery have teamed up to offer a new online education …
The Wyoming Coaches Association released its list of recipients for Coach of the Year during the 2018 fall sports season on Wednesday. All of …
The latest reclassification cycle bumped Star Valley from Class 3A to Class 4A, but that didn't slow down the Braves athletic teams to start t…
Lander completed its quest for a third consecutive state championship in Laramie on Saturday by cruising to victory in the 2018 Wyoming State …
Laramie cruised to a repeat performance at the 2018 Wyoming State High School Girls Swimming Championship at its home pool on Friday, scoring …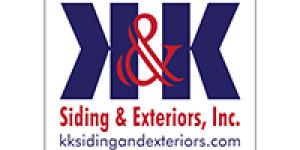 K & K Siding and Exterior Inc.
Class 4A jumps in the pool to open the 2018 Wyoming State High School Girls Swimming and Diving Championships on Thursday in Laramie. The host…
The Wyoming High School Activities Association Board of Directors unanimously adopted four items up for second readings at their second fall m…
Wyoming State High School Girls Swimming and Diving Championships