Due to inclement elements that forced Friday play late into the night, Wyoming's best tennis players finished their seasons at Campbell county…
Sheridan siblings Ethan and Julia Kutz have established themselves as two of the top tennis players in the state.
Trojans' sophomore has learned from and improved after last year's loss in the state semifinals.
The field is set for next weekend's 2019 Wyoming State High School Tennis Championships and multiple defending champions punched their tickets…
The 2019 fall sports season is underway. The Star-Tribune's annual WyoVarsity section returns on September 6. With just two weeks between now …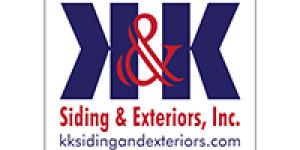 K & K Siding and Exterior Inc.
The tennis season has already officially begun with the beginning of practice, but moves closer to tangible fruition with the season-opening m…
Wyoming's young tennis talent has only gotten better over the years, giving way to an intriguing upcoming high school season. Even though it's…
Kelly Walsh finished the 2018-19 academic year the same way it started it — with a state championship.
Multiple items were discussed at Tuesday's meeting of the Wyoming High School Activities Associations Board of Directors, including two subjec…
There's a strong possibility that 2019 could change the landscape of Wyoming high school athletics for the foreseeable future. At least, that'…