Sheridan's depth allowed it to successfully defend its team title Saturday at the 2021 Wyoming State High School Boys Indoor Track & Field…
Wyoming State High School Boys Indoor Track & Field Championships
With the Wyoming State High School Indoor Track & Field Championships split up this season because of COVID concerns, the boys will have t…
Wyoming State High School Boys Indoor Track Championship
Winter sports seasons are down to the final weeks, beginning with state swimming and diving this weekend.
Rawlins senior Sydney Thorvaldson continued her assaults on state indoor track marks Saturday at the Kelly Walsh Invitational in Casper.
Freezing temperatures around the state, which are expected to continue through the weekend, have already resulted in adjustments in the high s…
Colorado Christian University junior Josh Pierantoni, a 2018 graduate of Kelly Walsh High School, qualified for the NCAA Division II Indoor Tr…
High school basketball, indoor track, boys swimming and alpine skiing are all on the docket in Casper this weekend.
Kelly Walsh tennis competes against Thunder Basin and Campbell County Thursday, Sept. 10, at Casper Country Club in Casper. 
The University of Wyoming track and field teams announced Monday that it had signed 16 student-athletes for the 2020-21 season. The list inclu…
Braves' senior-to-be earns third Gatorade award.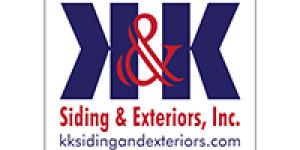 K & K Siding and Exterior Inc.
Shime is the second Kelly Walsh female athlete to win the award (Madison Vinich, 2018).
A closer look at the 2020 Milward Simpson Award boys finalists.
High school seniors who combined to earn 50 all-state honors in multiple sports comprise this year's finalists for the Milward Simpson Athlete…
The last state championship trophy was handed out on March 7.
Defending state long jump champion will run and jump for Eagles next season.
Broncs had five finishers in the Top 14 to grab gold in Afton last October.
See where Wyoming's high school seniors will continue their athletic careers and read the Star-Tribune's past coverage of them.