Kelly Walsh tennis competes against Thunder Basin and Campbell County Thursday, Sept. 10, at Casper Country Club in Casper. 
The University of Wyoming track and field teams announced Monday that it had signed 16 student-athletes for the 2020-21 season. The list inclu…
Braves' senior-to-be earns third Gatorade award.
Shime is the second Kelly Walsh female athlete to win the award (Madison Vinich, 2018).
A closer look at the 2020 Milward Simpson Award boys finalists.
High school seniors who combined to earn 50 all-state honors in multiple sports comprise this year's finalists for the Milward Simpson Athlete…
The last state championship trophy was handed out on March 7.
Defending state long jump champion will run and jump for Eagles next season.
Broncs had five finishers in the Top 14 to grab gold in Afton last October.
See where Wyoming's high school seniors will continue their athletic careers and read the Star-Tribune's past coverage of them.
Bomar will attend Montana State, but is unsure if he'll try out for the track team there.
State champion tennis player focuses on his future.
The Buffalos won state championships as both sophomores and seniors and played in three state title games.
Officials amended qualification standards to use marks gained from the 2019 outdoor season and 2020 indoor season.
Some school districts across the state will pay full stipends to track and soccer coaches.
The figure does not include the effects of the Class 4A/3A State Basketball Championships being canceled.
The Wyoming Coaches Association selected its winter coaches of the year over the weekend, with 16 winners announced in five sports.
Announcement was expected amid coronavirus pandemic.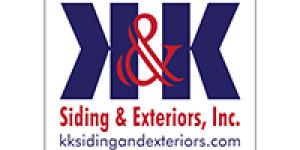 K & K Siding and Exterior Inc.
Braves junior has won the past two Wyoming State High School Class 3A Boys Cross Country Championships.
Wyoming high school indoor track all-state selections
In addition to suspension, no teams are allowed to practice during this time.
WHSAA suspends all spring sports until April 6.
"Sports is important to our kids and it keeps things normal," Kelly Walsh boys soccer coach Bryan Chadderdon said. "If we can keep things as n…
The Sheridan boys successfully repeated as champion while the Cheyenne Central girls completed their charge for a second state title in 3 year…
Laramie girls, Sheridan boys try to defend their team titles.