The University of Wyoming track & field team announced the signing of 12 student-athletes on Thursday. The group includes seven Wyoming na…
Kelly Walsh announced late Friday that Eric Robb is the school's new track and field coach.
Natrona County High School graduate Ashley Sondag was nominated for the NCAA woman of the year award, Idaho State University athletics announc…
Rawlins' Sydney Thorvaldson put the finishing touches on her outstanding sophomore season Thursday when she was named Wyoming's Gatorade Girls…
Rawlins track standout Sydney Thorvaldson finished fourth in the 2-mile run at the Brooks PR Invitational in Walla Walla, Washington, on Satur…
University of Wyoming signees McKinley Bradshaw of Lyman and Parker Christensen of Sheridan were chosen as the 2019 Milward Simpson Award winn…
For the first time in years, Ann Wingeleth is healthy. As a result, the Oregon State junior, who still holds two all-class state records in Wy…
Two cousins shared a dream of playing college sports. One gets to live it. The other cannot.
The nearly whole-scale renovations done at Lander's Bill Bush Stadium are running in line with the projected schedule, Lander activities direc…
Kelly Walsh finished the 2018-19 academic year the same way it started it — with a state championship.
The weather was less than ideal Saturday for the final day of the 2019 Wyoming State High School Track and Field Championships in Casper.
It wasn't easy given the conditions, but Taylor Rowe did it.
The Big Horn boys finally reached the top of the podium Saturday at the Wyoming State High School Class 2A Track and Field Championships at Ke…
Douglas senior Haedyn Rhoades wasn't the Bearcats' most outstanding performer Saturday at the Wyoming State High School Class 3A Track and Fie…
Cokeville's girls capped a year full of championships with their most predictable one yet.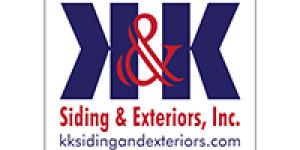 K & K Siding and Exterior Inc.
It may have felt a little different this time for Paige Powell, but the result was the same.
Seth Mullinax is in a good place right now, especially considering what he went through five months ago.
Kelli Holliday joined rare company Friday.
The Buffalo boys are about to put the finishing touches on an impressive 2018-19 sports campaign.