The last state championship trophy was handed out on March 7.
See where Wyoming's high school seniors will continue their athletic careers and read the Star-Tribune's past coverage of them.
In a family filled with champions, 5-foot-7 Emma Teichert stands tall. The youngest of Ron and Vonda Teichert's six children, Emma should be c…
Officials amended qualification standards to use marks gained from the 2019 outdoor season and 2020 indoor season.
The 5-foot-3 scrapper worked hard to bring her love for throwing along with her to South Dakota School of Mines.
The eight-time state champion will next compete for the University of Nebraska.
Gibson left the Ivy League to find herself again. Now one of Wyoming's all-time greats is back.
Some school districts across the state will pay full stipends to track and soccer coaches.
The figure does not include the effects of the Class 4A/3A State Basketball Championships being canceled.
The Wyoming Coaches Association selected its winter coaches of the year over the weekend, with 16 winners announced in five sports.
Former Natrona County standout had the nation's No. 2 mark in the pentathlon during the indoor season.
Former Lyman standout finished 10th in high jump at last year's NCAA Outdoor Track & Field Championships.
Announcement was expected amid coronavirus pandemic.
Former Pioneer reaches new heights running in Colorado.
Boise State standout continues to work out in preparation for junior season.
Wyoming high school indoor track all-state selections
In addition to suspension, no teams are allowed to practice during this time.
WHSAA suspends all spring sports until April 6.
"Sports is important to our kids and it keeps things normal," Kelly Walsh boys soccer coach Bryan Chadderdon said. "If we can keep things as n…
The Sheridan boys successfully repeated as champion while the Cheyenne Central girls completed their charge for a second state title in 3 year…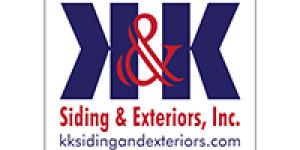 K & K Siding and Exterior Inc.
Laramie girls, Sheridan boys try to defend their team titles.
Wyoming State High School Indoor Track Championships
Kansas State senior and Natrona County High School alum Lauren Taubert won the pentathlon title at the Big 12 Indoor Track & Field Champio…
Four Natrona County seniors signed their letters of commitment or intent to compete in college.
Another heat in a seemingly endless stream of 55-meter hurdlers stretch one final time before settling into their blocks. They pause and wait …
The Kelly Walsh senior has already qualified for state in the 60, 200 and long jump.