Finalists won a combined 13 state Gatorade Athlete of the Year awards during their high school careers.
Florida commit led Plainsmen to 24-0 record and Class 4A state championship.
Colorado State University-Pueblo senior Payton Stack earned two player of the week honors for her efforts on the volleyball court over the wee…
Natrona County senior Quinci Mooren will continue her volleyball career at Casper College.
Six sports held state-culminating events in the past three months.
With all six fall sports having conducted state-culminating events, officials are hoping the same can happen for winter activities.
Kelly Walsh volleyball coach Jeff Barkell on Wednesday was named a Region 8 Coach of the Year by the American Volleyball Coaches Association.
Laramie, Mountain View, Sundance, Cokeville have a combined 14 players earn honors.
Wyoming Coaches Association 2020 all-state volleyball teams.
Wyoming State High School Volleyball Championships
Plainsmen complete 25-0 season with victory over Kelly Walsh in championship match.
Laramie beat three time defending state champions Kelly Walsh for the class 4a state title Saturday, Nov. 7, 2020, at the Events Center in Casper. 
State championship is Buffalos' first since 1997.
Mountain View takes first in the class 3a state volleyball championships at the Events Center in Casper Friday, Nov. 6, 2020. 
Fillies return to state tournament after one-year absence.
Trojans are the three-time defending Class 4A state champions.
Wyoming State High School Volleyball Championships
Bulldogs rally from 13-2 deficit in second set to defeat upstart Rebels.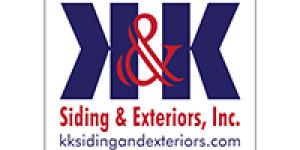 K & K Siding and Exterior Inc.
Panthers have now won 25 state volleyball titles, which is tied for the fourth-most all-time nationally.
The Riverside volleyball team found itself in an unfamiliar position this week: Getting ready to play in the Wyoming State High School Class 2…
Wyoming State High School Volleyball Championships
DEFENDING CHAMP: Sundance
This year's Wyoming State High School Volleyball Championships promise to be like no other. The Wyoming High School Activities Association and…
DEFENDING CHAMP: Cokeville