A closer look at the 2020 Milward Simpson Award girls finalists.
High school seniors who combined to earn 50 all-state honors in multiple sports comprise this year's finalists for the Milward Simpson Athlete…
See where Wyoming's high school seniors will continue their athletic careers and read the Star-Tribune's past coverage of them.
In a family filled with champions, 5-foot-7 Emma Teichert stands tall. The youngest of Ron and Vonda Teichert's six children, Emma should be c…
The 5-foot-3 scrapper worked hard to bring her love for throwing along with her to South Dakota School of Mines.
Cheyenne East's Ky and Graedyn Buell push each other to be the best.
Botkin led the Fillies for nine seasons, including the team's 2013 state championship campaign.
A familiar face rejoins the Wyoming Cowgirls bench this fall, except this time she's trading in her long sleeves and shorts for a more permane…
National High School Athletic Coaches Association announces that 10 Wyoming coaches have been nominated for Coach of the Year awards.
Kelly Walsh senior Danilynn Schell was named the Wyoming Gatorade Volleyball Player of the Year for the second year in a row Monday.
Every year brings ground-shaking news to Wyoming and, as with every other facet of life, sports holds a mirror up to society and reflects change.
That was a strange, eventful year. So much happened across Wyoming high school sports, from state champions crowned to gut-wrenching heartache…
Utah State freshman and former Natrona County standout Grace DuBay pushes on after second ACL injury.
Current University of Wyoming thrower and former Cheyenne East standout Cosette Stellern looks back on a difficult 2019.
Former volleyball adversaries Wenett Martin and Rigan McInerney built a common bond at Thunder Basin.
Wyoming Coaches Association recognizes coaches of the year for fall season.
Natrona County student-athletes will play at the next level.
Mike Lashley of Lingle-Fort Laramie and Keith Francik of Cody will be inducted into the national coaches Hall of Fame in July.
Kelly Walsh seniors Corin Carruth, Danilynn Schell sign DI volleyball scholarships.
Kelly Walsh players reflect on third consecutive state volleyball championship.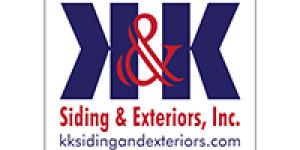 K & K Siding and Exterior Inc.
Rawlins relishes state volleyball title after back-to-back runner-up finishes.
Wyoming Coaches Association All-State volleyball teams released.
Kelly Walsh won their third consecutive state 4A volleyball championship Saturday, narrowly beating Thunder Basin 3-2. Rawlins, Sundance and C…
The Rawlins Outlaws saw themselves as championship worthy all season. For years they'd played consolation darling or participation congratulat…
Cokeville completed its season-long domination with a sweeping victory over Saratoga on Saturday at the Casper Events Center.
Trailing Wind River 23-19 in the third set, Sundance could have decided to concede the set to the Cougars and regroup for the fourth set. Afte…
Kelly Walsh led. Thunder Basin answered. Then the Trojans showed the resolve of a team that's been at the top and done it all before.