Regardless of Friday's gut-wrenching loss to Rawlins, Pinedale took a step forward. Despite settling for a third-place match and watching Saturday's Rawlins-Worland championship from the sidelines, Pinedale knows it belongs in the conversation at long last.
A small, yet enthusiastic Pinedale cheering section made its way toward the court following the Wranglers' quarterfinal match Thursday. Coaches were congratulated, players were praised. Junior Jamie Streit excitedly hugged multiple people, some with watery eyes.
Pinedale swept Torrington (25-15, 25-21, 25-12) in the nightcap of the Wyoming State High School Class 3A Volleyball Championships at the Casper Events Center. That served as the program's first state tournament win since 2002. While Rawlins beat the Wranglers 3-2 (25-14, 24-26, 26-28, 26-24, 15-7) to arrange a championship meeting with Worland after the Warriors swept Douglas (25-22, 25-22, 25-23), Pinedale came away from the first two days as the talk of Class 3A.
"We had a big turnaround when Tamara (Currah) came back and she's really helped this program," Streit said. "A lot of this credit goes to her and the coaches that come in. We're back and we're glad to be back."
Currah stepped down as Pinedale coach a decade ago. During that time the Wranglers made the state tournament a couple years but could never break through the quarterfinals. She came back three seasons ago after watching the program win one game the year before. She set out to rebuild the program once again.
"It was building from the ground up again," she said. "We were one game away from making it last year and it was a heartbreaker. And it stunk. I knew we were going to make it this year no matter what. We put so much effort and time into this season that they totally deserve it."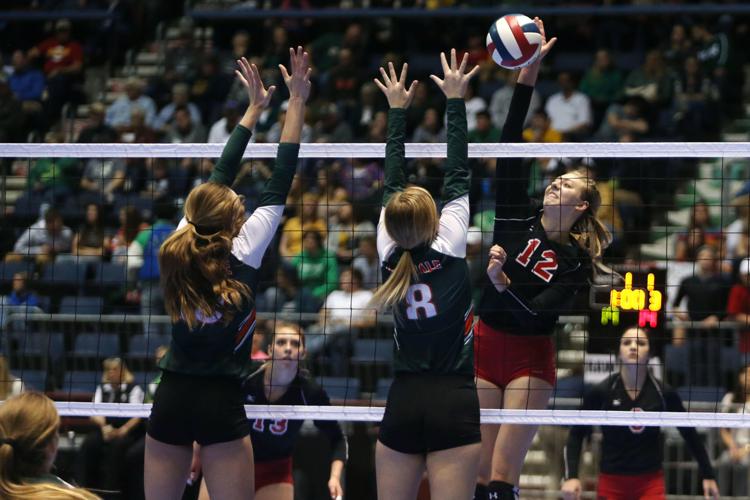 Pinedale lost to Lander in the consolation semifinals last season. That ended hope of turning a one-win team into a state tournament team in just two seasons. So the driven Wranglers returned hardened by previous shortcomings and with the wisdom of another season.
Streit emerged as an all-state player. She'd been playing since kindergarten and started playing club volleyball during the offseason when she was 12. She's been a leader, in words and actions, for the Wranglers this season. Like when Torrington staged a rally that pushed the Wranglers in the second set.
You have free articles remaining.
"We turn to each other and say, 'You've got this,'" Streit said. "We know what we need to do, we're a good team, don't let our confidence be taken away by a couple of errors. We just turn to each other for that."
Streit certainly played to her leadership capability in that historic win, as did junior teammate Kialee Hansen. They both admitted to feeling butterflies inside the Events Center. After all, they'd never made it that far before.
"I felt them at different parts throughout the whole game," Streit said. "We just learn to work with them. We've been nervous before so we already had these experiences. It wasn't like a first-time kind of feel."
Hansen said the Wranglers are one of the few teams that doesn't need a set to get comfortable. They can settle in after just a few balls. That's part of what's made this team special.
All of those Pinedale faithful that made their way down to the court following the quarterfinal win and that showed up for Friday's semifinal talked with the Wranglers for months about the expectations for this year's team. No one held hopes as high as the players did but the community also knew there's been something special about this squad.
"We had big goals to make it here and that's what we did," Hansen said. "And the whole community was like, 'You guys, if you don't make it there then there's kind of a problem.'"
Players then immediately turned their attention to the program's next step. They knew Friday's semifinal against Rawlins was going to be tough. But Pinedale volleyball isn't a pushover anymore.
"They're a contender," Currah said.
They certainly proved it Friday night.
Bump it up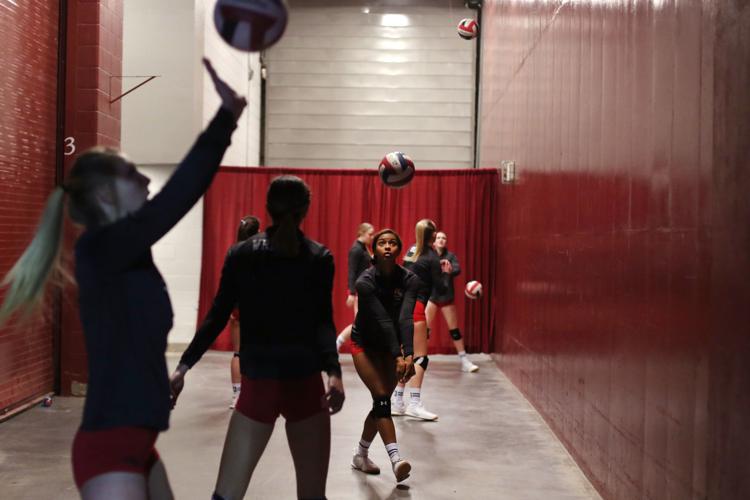 State Volleyball worland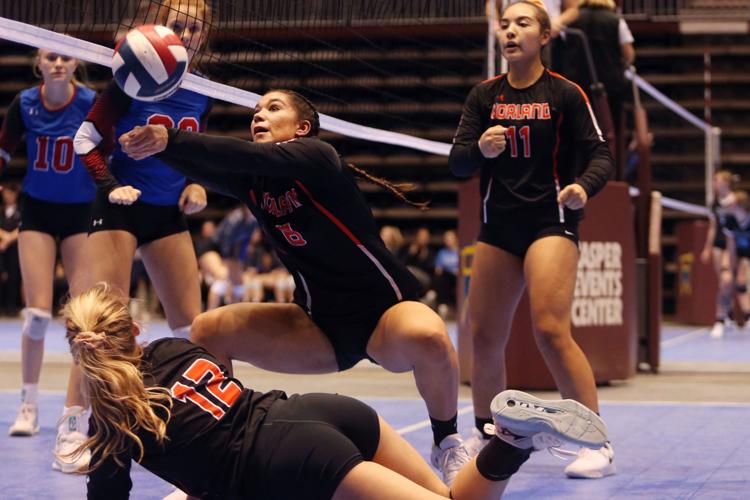 State volleyball Sundance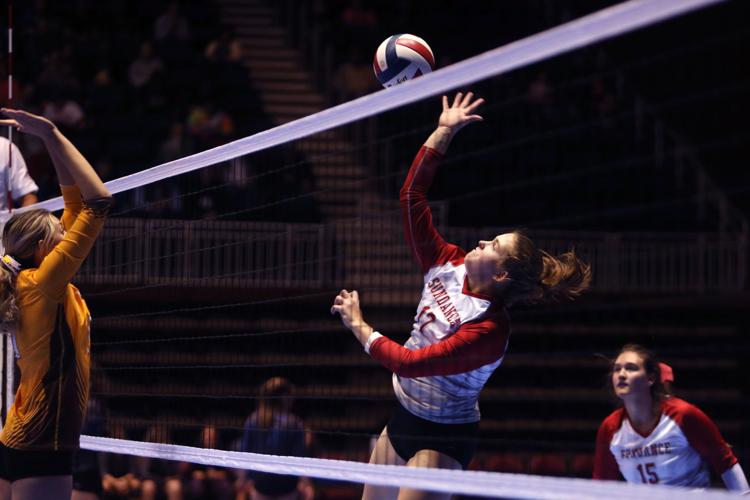 State volleyball east v thunder basin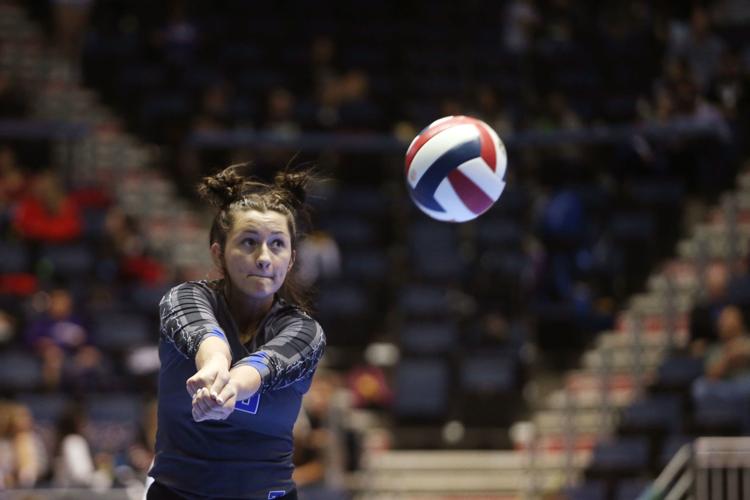 State volleyball east v thunder basin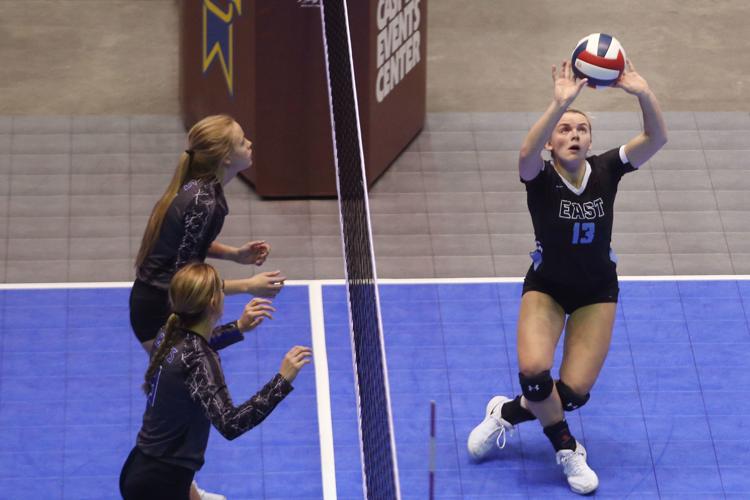 state volleyball rawlins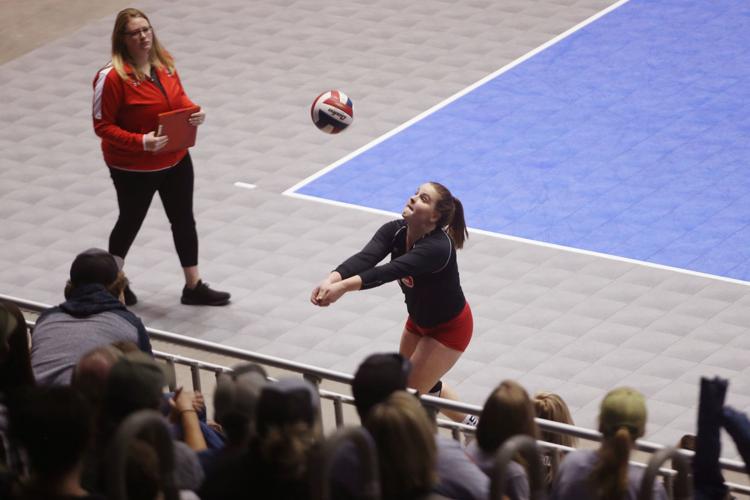 state volleyball cokeville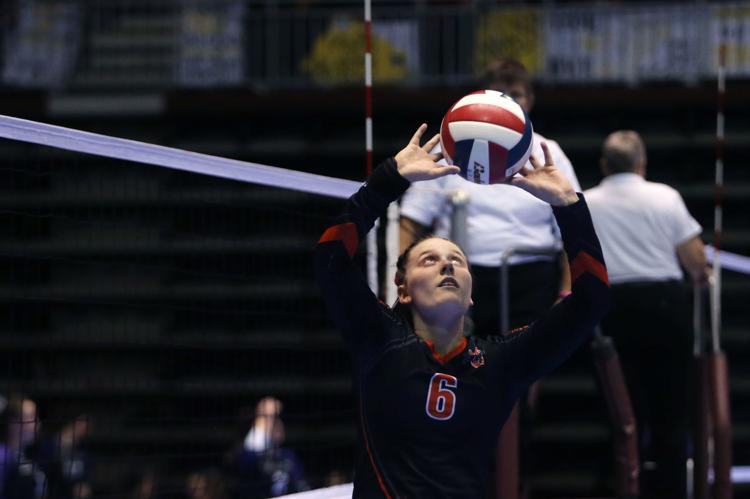 state volleyball lander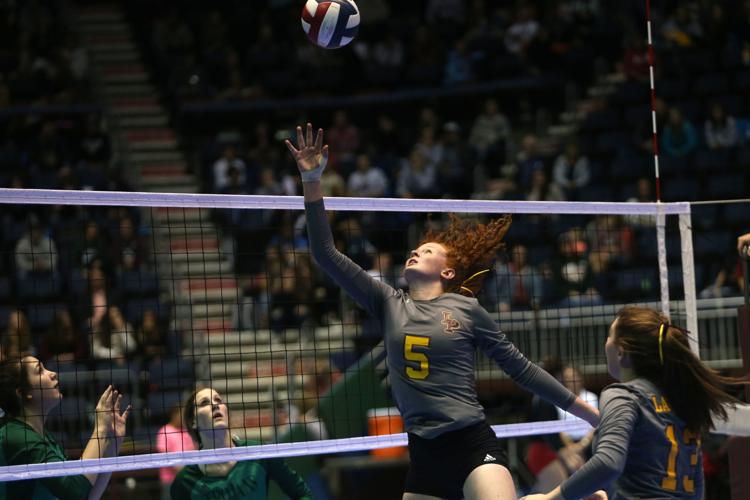 State volleyball rawlins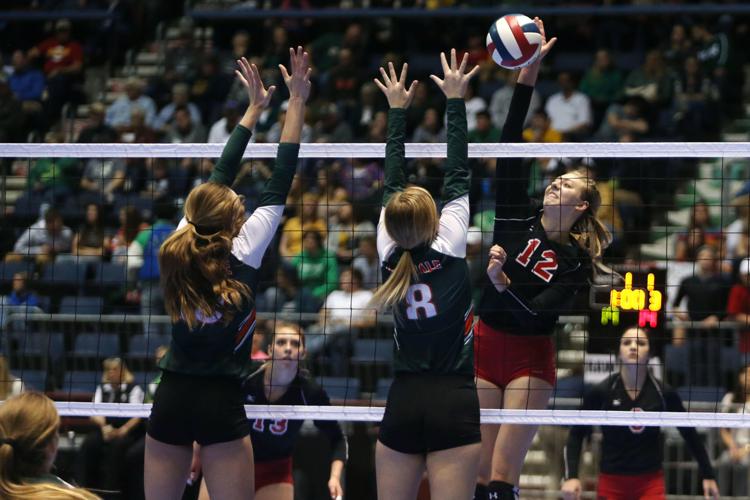 State volleyball kelly walsh
State volleyball Kelly Walsh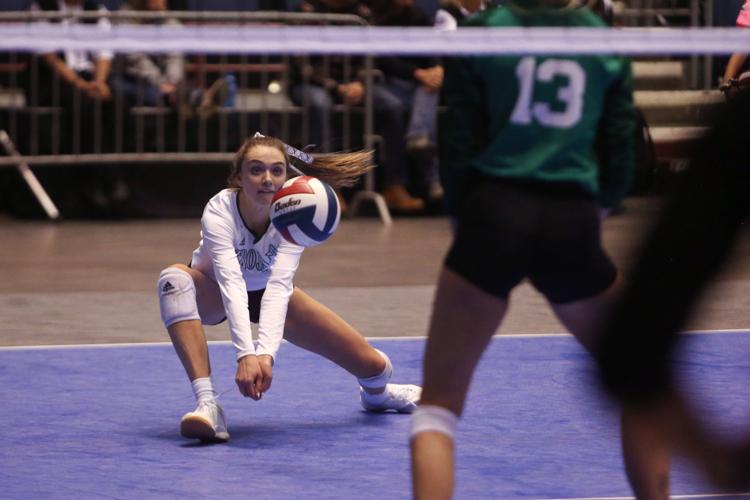 state volleyball kelly walsh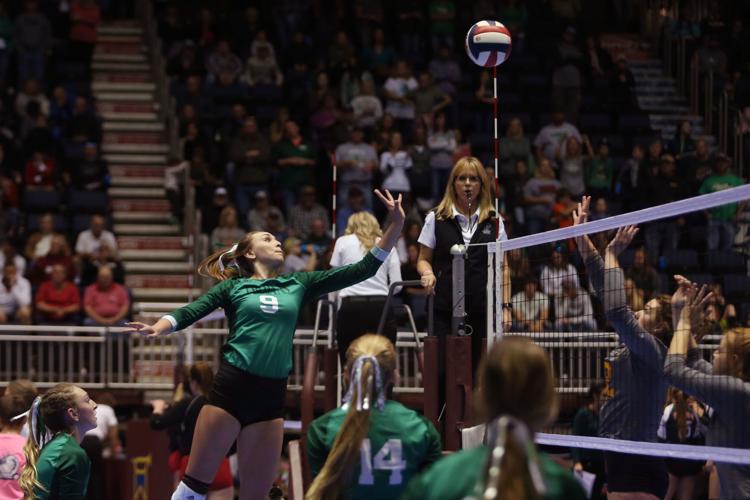 state volleyball little snake river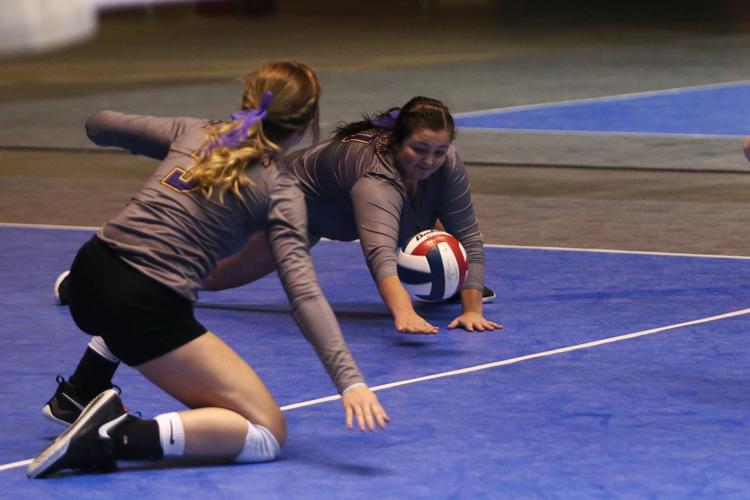 state volleyball rawlins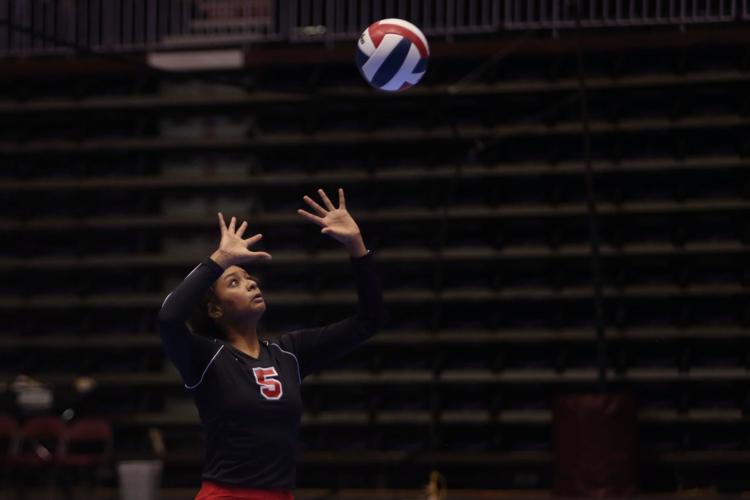 state volleyball pinedale
Follow sports reporter Brady Oltmans on Twitter @BradyOltmans