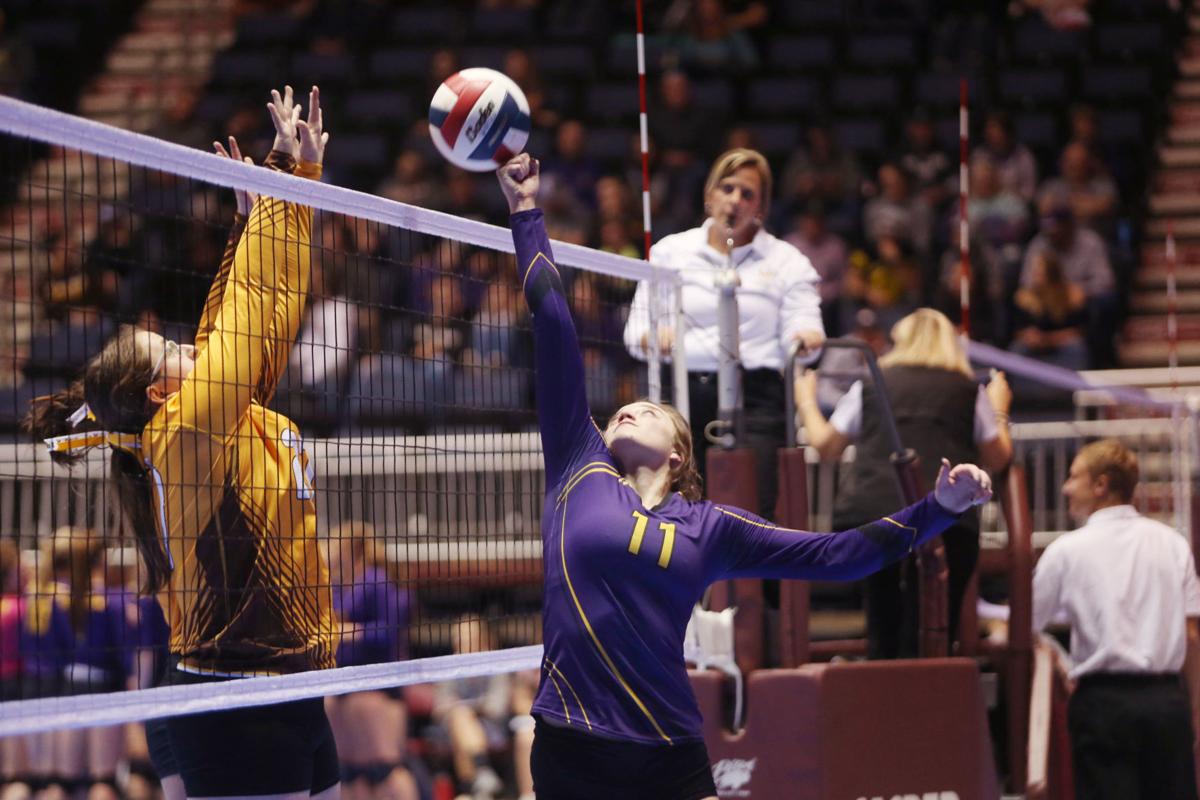 Rocky Mountain never doubted its chances.
Even after East Regional champion Pine Bluffs took a 13-12 lead in the decisive fifth set of their quarterfinal match of the Wyoming State High School Class 2A Volleyball Championships on Thursday at the Casper Events Center, the Grizzlies didn't back down.
"These girls are full of fight," Rocky Mountain head coach Jenny Christiansen said. "We came into this knowing we could beat anybody."
And that's just what Rocky Mountain did. The Grizzlies scored the final three points to cap a hard-fought 3-2 (25-21, 17-25, 25-21, 25-18, 15-13) victory over the top-ranked Hornets.
When the Hornets' final kill sailed past the end line, the Rocky Mountain players and coaches on the bench raced onto the court to embrace their teammates.
"Tonight was really fun," Rocky Mountain senior libero Aubrianne Crosby said. "We're really excited to see teams we haven't played before. And I think the most exciting part is there was no pressure on us.
"We just wanted to put it all on the court tonight and that's what I think we did."
The upset was even more impressive considering the Grizzlies overcame the loss of junior outside hitter Taylon Boettcher, who was injured in the opening set.
You have free articles remaining.
"That just shows how flexible this team is," Christiansen said as she wiped tears of joy from her eyes. "These girls came out and worked for every point. They just came out and played and had fun.
Rocky Mountain will look to continue that excitement in the semifinals when they face off against Sundance. The Bulldogs, the No. 3 seed out of the East, advanced with a 3-1 (27-25, 9-25, 25-23, 25-22) victory over West No. 2 seed Tongue River.
It was the fourth consecutive victory at state for Sundance, which won the state title in 2017 but failed to qualify last year.
"We had a goal of making it back here," Sundance head coach Greta Crawford said, "and we've been working toward it all year."
The Bulldogs overcame a big deficit in the first set before rallying for the win, with senior Joleen Pollat blocking a Tongue River shot at the net for the game-winning point.
Even though the Eagles rolled to victory in the second set and had leads in both the third and fourth sets, the Bulldogs kept coming up with big points from numerous players.
"We have a balanced attack and I think that works to our advantage," Crawford said. "And we have a team that can fight back and we showed that tonight."
In the third quarterfinal match of the night, defending state champion Wright dropped the first set to Greybull before rallying to win the next three. The Glenrock-Wind River match started after the Star-Tribune's press deadline.
Nothing but net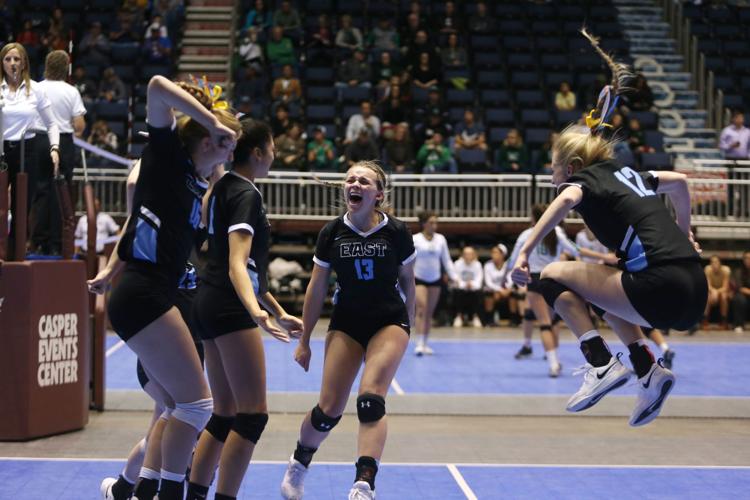 State Volleyball cheyenne east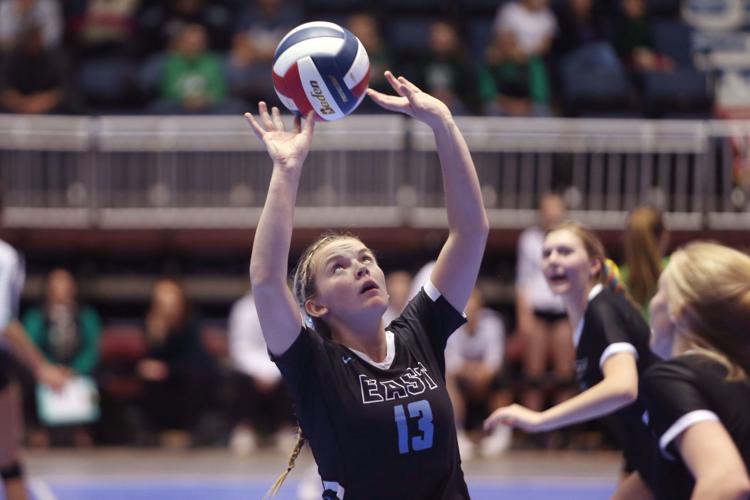 State Volleyball douglas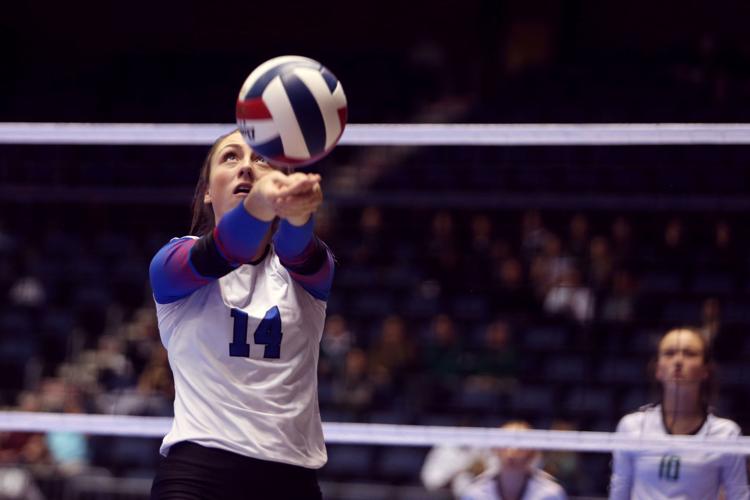 State Volleyball meeteetse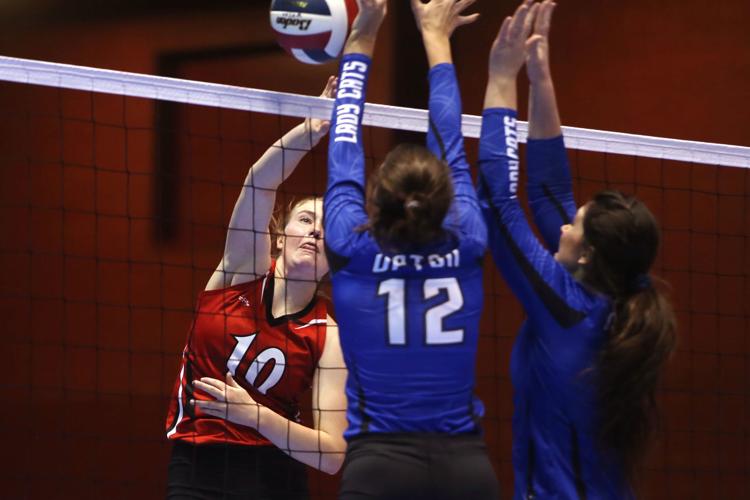 State Volleyball cheyenne east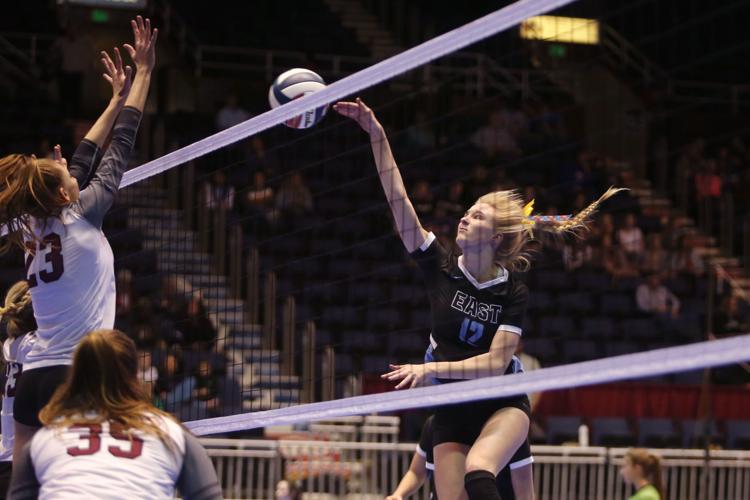 State Volleyball douglas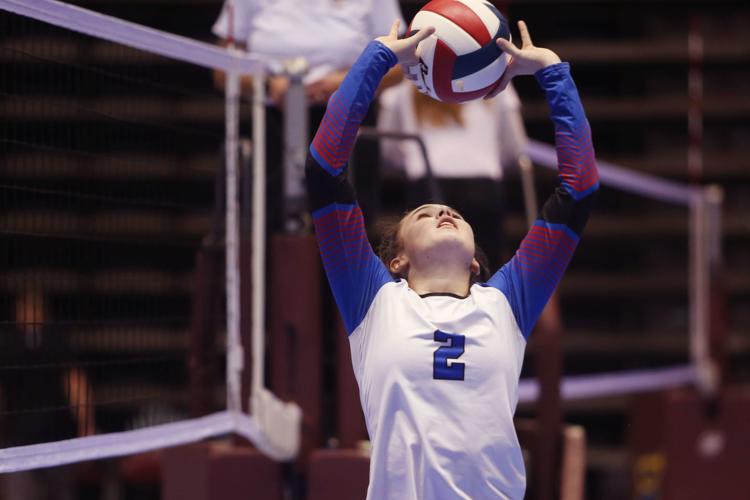 State Volleyball poster photo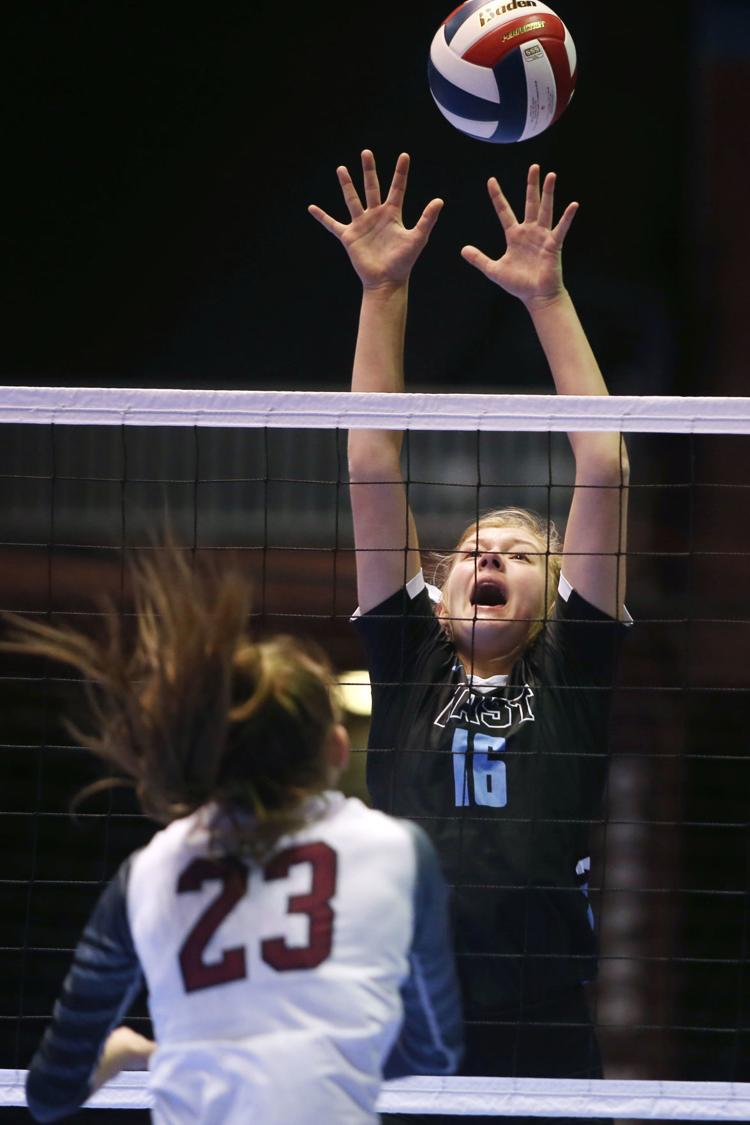 State Volleyball meeteetse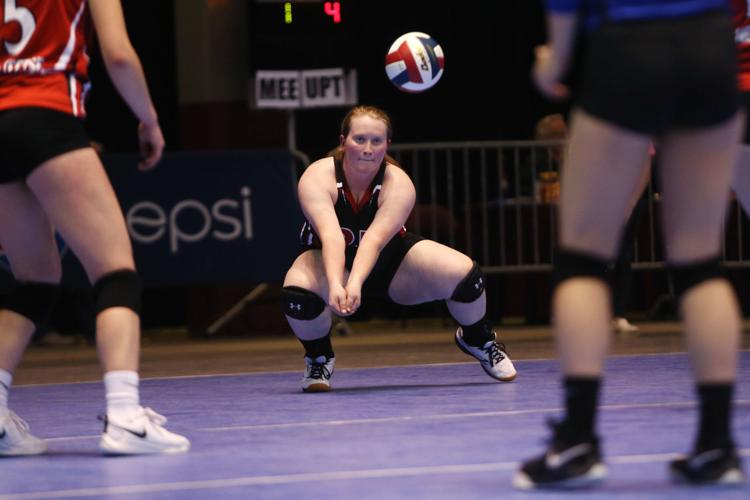 State Volleyball cheyenne east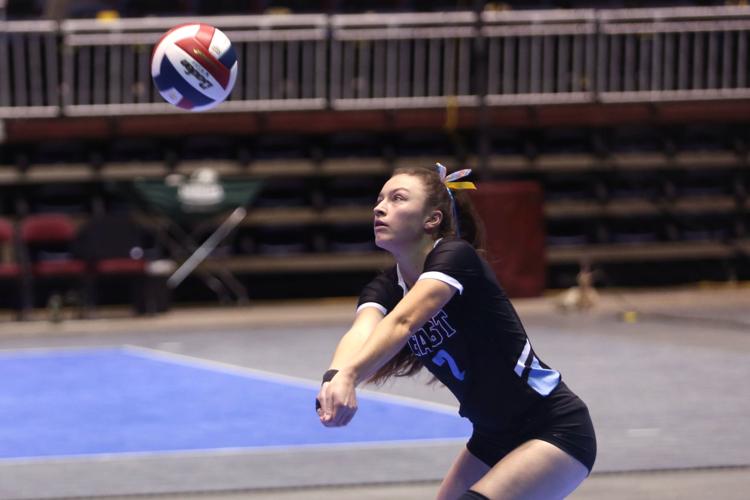 State volleyball Kelly Walsh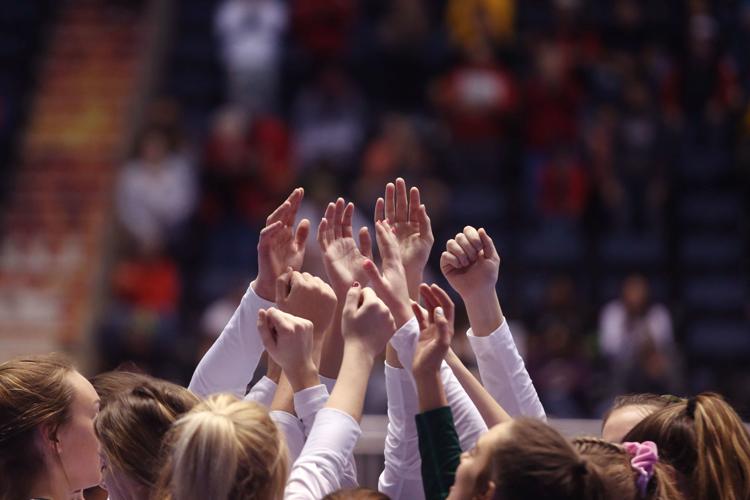 State volleyball Kelly Walsh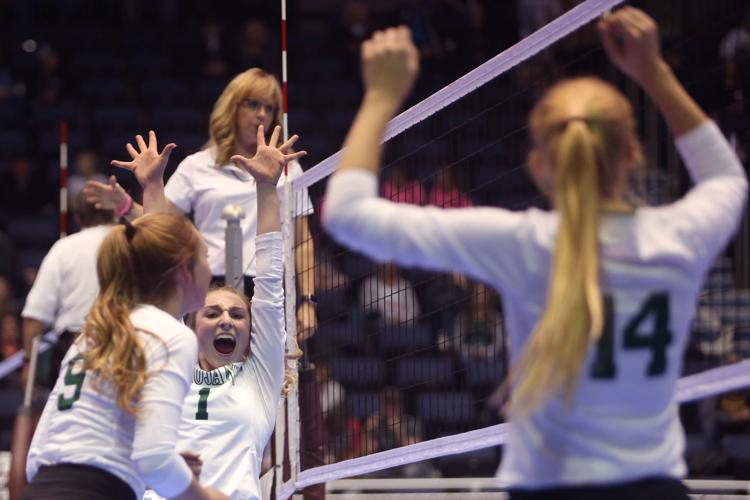 State volleyball Pine Bluffs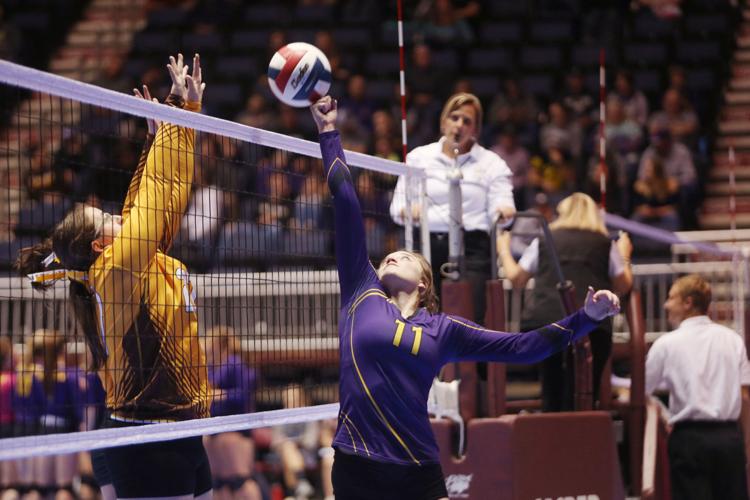 Follow sports editor Jack Nowlin on Twitter @CASJackN