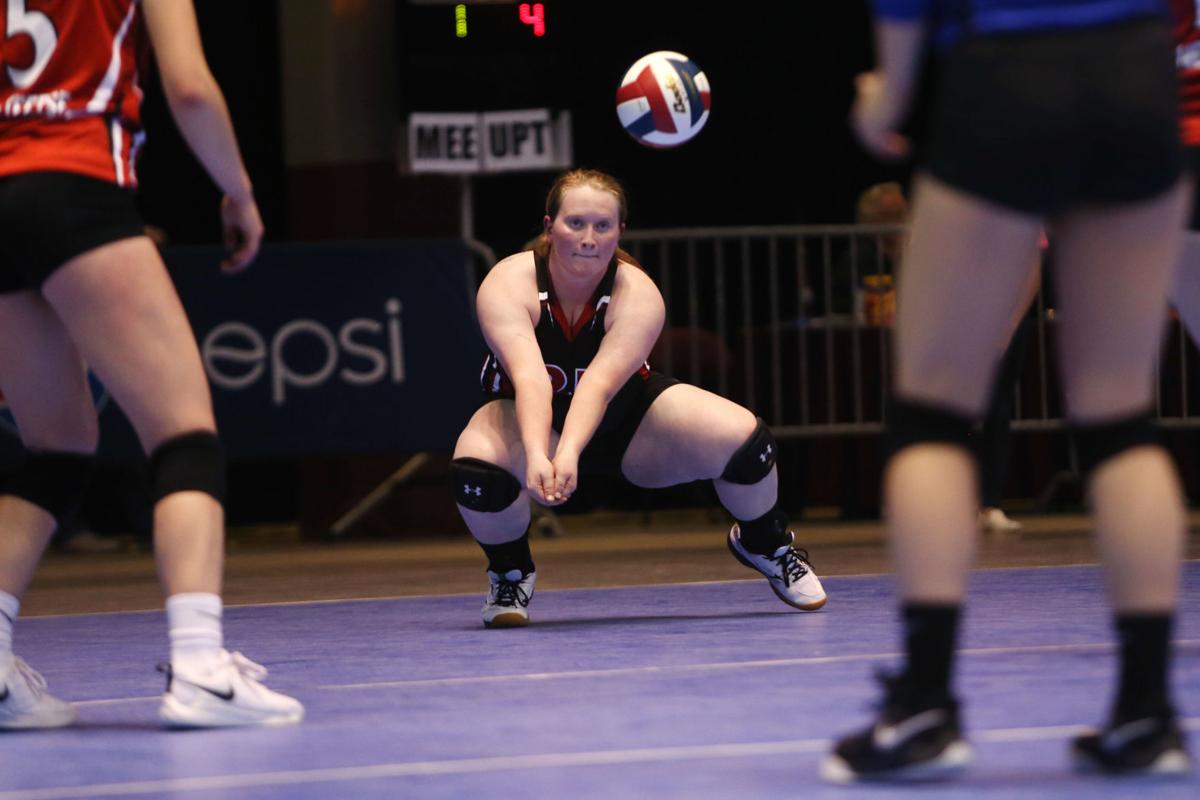 Last year, Saratoga and Hanna, along with eventual champion Cokeville, were the feel-good stories of the Wyoming State High School Class 1A Volleyball Championships.
Saratoga and Hanna both won quarterfinal matches for the first time in years, with Hanna advancing to the championship match before losing to Cokeville.
One year later and Saratoga and Hanna were back on the Casper Events Center court, this time facing off in the quarterfinals on Thursday. It took four sets, but Saratoga is back in the semifinals after a 3-1 (25-20, 25-16, 23-25, 25-23) victory over the Miners.
"I think being here last year helped us get the jitters out," Saratoga senior Aubrey Berger said. "We were definitely more relaxed and I think our dynamics are better this year."
That's been apparent all season as the Panthers' only losses were to Class 3A Mountain View and three times to Cokeville, including in the West Regional championship match.
"We've been consistent this whole season," Saratoga coach Shayley Love said. "I thought at times (against Hanna) there was a little hint of us playing not to lose and that's not who we are. We're at our best when we play to win."
Despite winning the first two sets, the Panthers knew Hanna wasn't going to go away quietly. And the Miners didn't. They won the third set and refused to make things easy for the Panthers, only losing when Berger hammered a kill through the middle of the Hanna defense for the match-winning point.
You have free articles remaining.
"We knew what we needed to do against Hanna," Berger said. "We had to get everything up because they're so good at keeping balls alive."
The Panthers advanced to the semifinals where they will take on Upton, which held on for a tough 3-1 (26-24, 16-25, 25-20, 25-19) victory over Meeteetse.
The East Regional champion Bobcats (23-13) scored the final three points, with sophomore Alyson Louderback coming up with back-to-back blocks, to win the first set. After dropping the second set Upton used a 7-0 run late in the third to create some distance and then won it on a kill from senior Robin Rhoden. In the decisive fourth set, the Bobcats never trailed as the Bobcats moved into the semifinals for the first time since 2016, when they were in Class 2A.
Love knows Saratoga will have its hands full when the two teams square off Friday, even though the Panthers defeated the Bobcats 2-0 back on Oct. 11.
"Upton is a very good team," she said."Sometimes it's harder when you have played a team before because you tend to over-analyze things.
"They're young for the most part but we have to be ready for anything."
In the late quarterfinal matches, Snake River and Hulett were tied at two sets apiece and the Cokeville match against Lingle-Fort Laramie hadn't started by the Star-Tribune's press deadline.
Nothing but net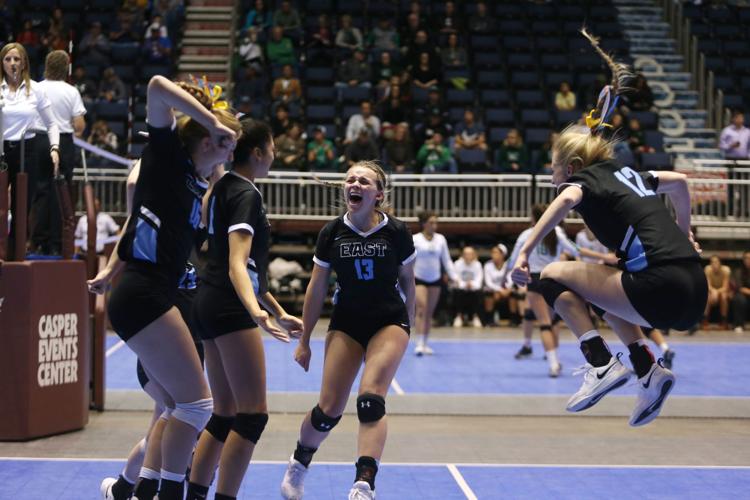 State Volleyball cheyenne east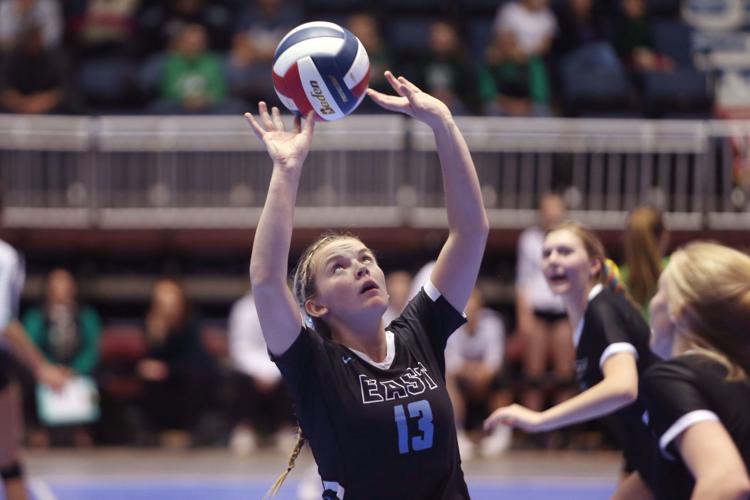 State Volleyball douglas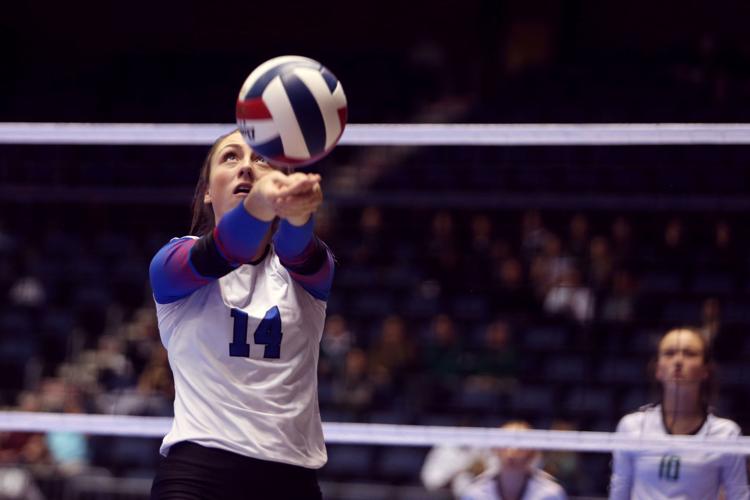 State Volleyball meeteetse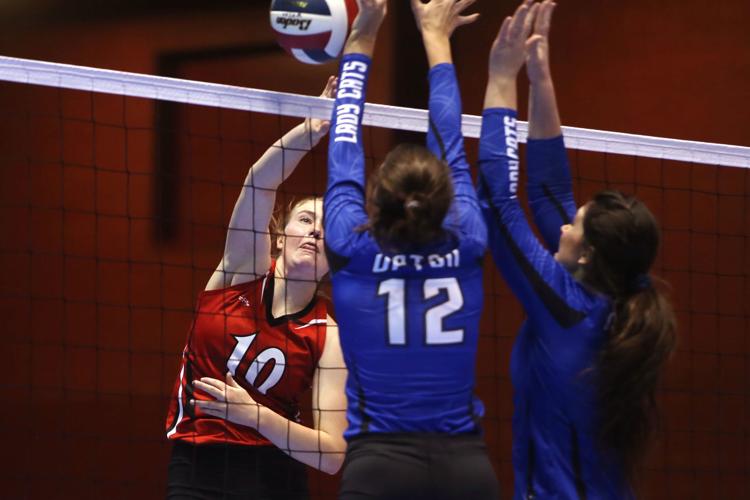 State Volleyball cheyenne east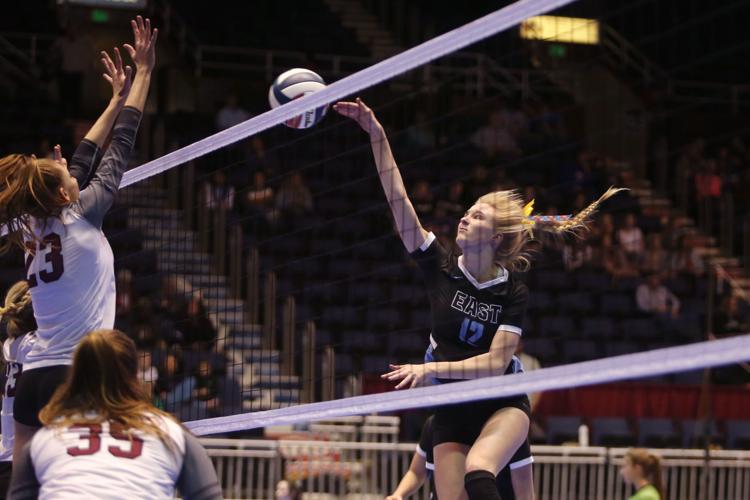 State Volleyball douglas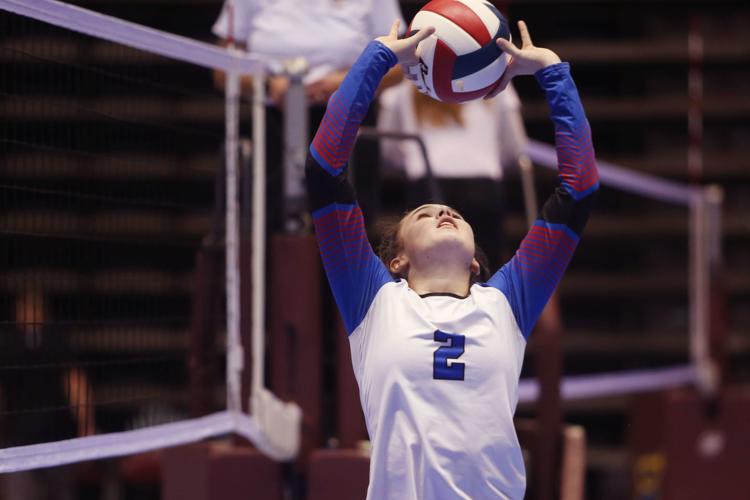 State Volleyball poster photo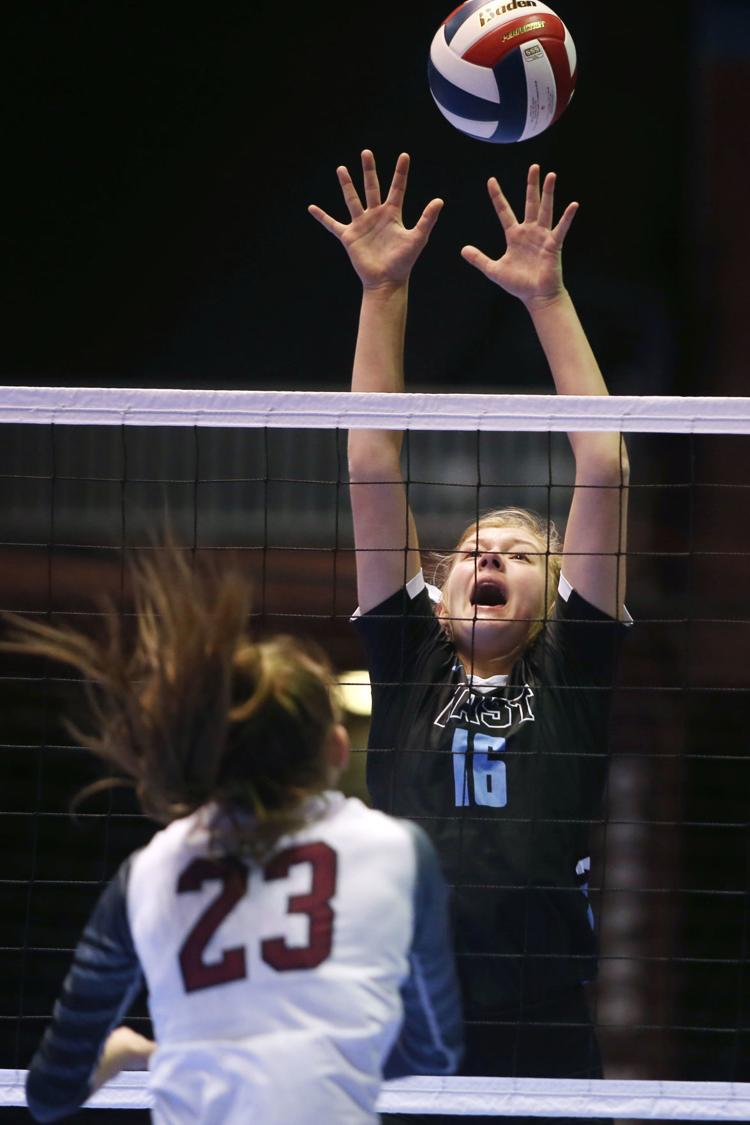 State Volleyball meeteetse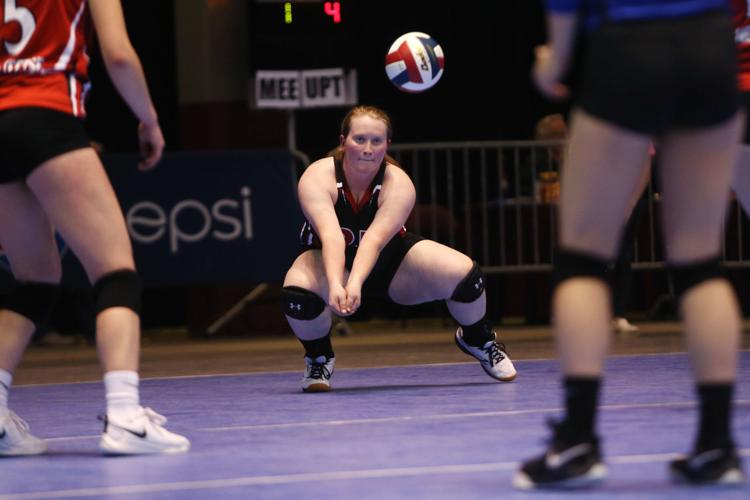 State Volleyball cheyenne east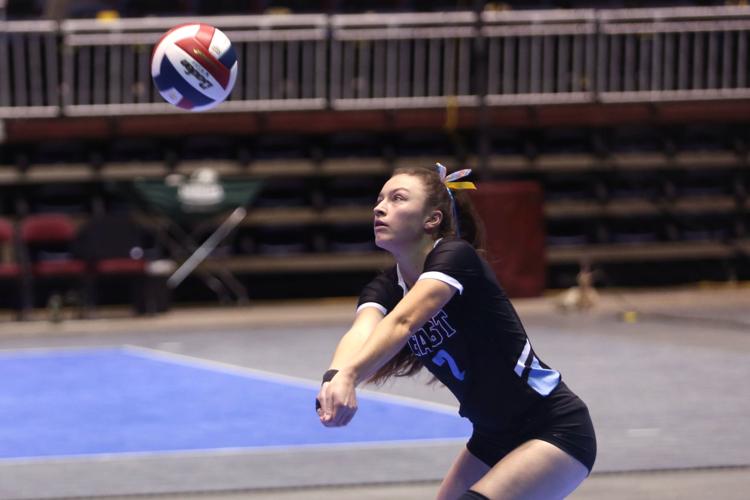 State volleyball Kelly Walsh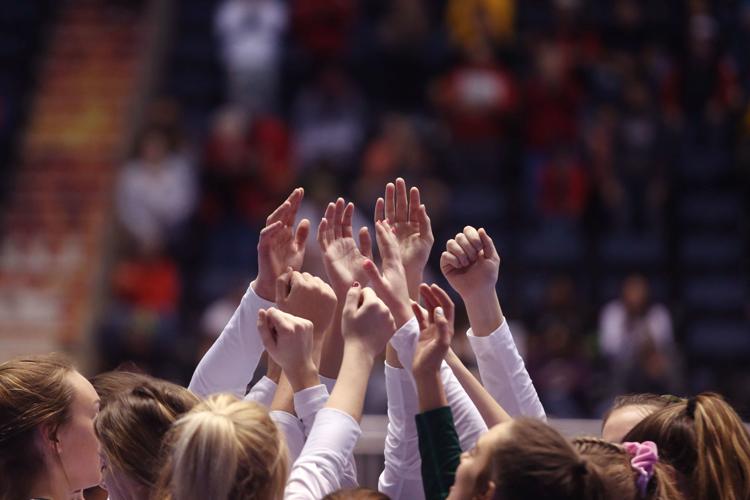 State volleyball Kelly Walsh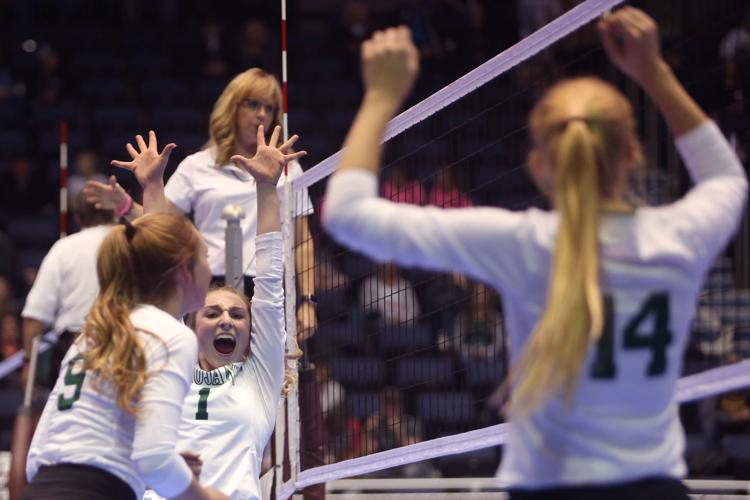 State volleyball Pine Bluffs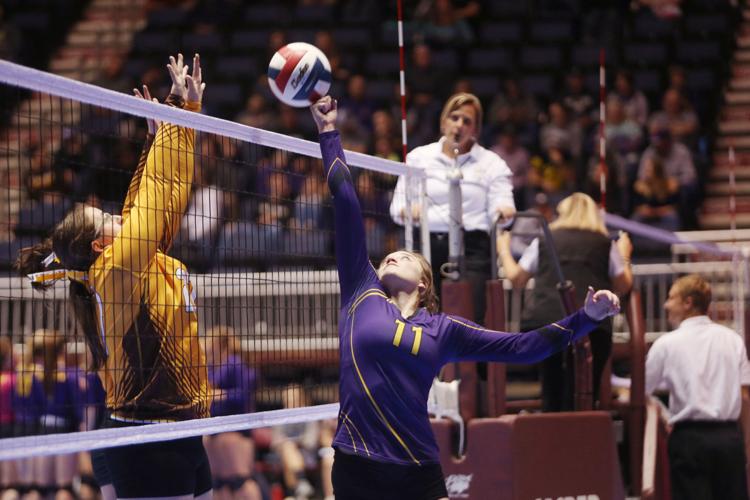 Follow sports editor Jack Nowlin on Twitter @CASJackN