Kelly Walsh has been the gold standard in Class 4A the past three seasons. The Trojans proved that once again on Friday with a sweeping semifinal win over Laramie (25-18, 25-19, 25-20) in the 2019 Wyoming State High School Class 4A Volleyball Championships at the Casper Events Center.
That victory moved Kelly Walsh one step closer — and one revenge win over Thunder Basin away — from a third consecutive state championship. That would be a first for the program. Kelly Walsh would be the second consecutive program to do so after Cheyenne East accomplished it from 2014-16.
Multiple factors go into establishing a prestigious program like those two. Of course it takes years of vision, trust, stability and enthusiasm, but it also takes a little bit of luck. The coaches who have established multi-championship program know that all too well.
Cheyenne East established its perennial status by allowing upcoming players gym freedom. Former head coach Dan Box, who's remained on the East bench since stepping down in January 2017, offered an offseason open gym to prospective and returning players. Let the older girls guide the younger girls and pass their enthusiasm for volleyball onto another class, the process went. That way they returned every day, excited for another session.
Current head coach Nicole Quigley's continued that tradition. She's found that her current group of Thunderbirds have become more competitive because of it.
"Those kids are as dedicated as much as we are, then you get the younger kids and a great senior class this year that gets those younger kids involved," Quigley told the Star-Tribune. "They want to come out, they want to compete, they want to be part of this success that we've had. That's one of the biggest things that we've had is that they want to be there."
One of those excited, dedicated participants is Madison Blaney, who has been a multi-year standout for East. She's seen the dedication and competition in the open gyms translate to a bond between teammates.
You have free articles remaining.
"We all want to fight and play for each other," the senior said. "We all love each other and we're super close. Being a part of that team means a lot."
Thunder Basin staged a comeback to beat East in five sets in Friday's semifinal, 3-2 (19-25, 19-25, 25-21, 25-15, 15-4). While Thunder Basin may be a relatively new program, head coach Wenett Martin knows how to build a program. Martin was previously at Wright and helped the Panthers win multiple state championships before joining Thunder Basin at the start of that program.
Now at two different schools, she's found a common denominator in what helps a program maintain success.
"You've got to have kids that are willing to commit and you've got to have kids that are willing to not always hear good, happy things," she said. "They get criticism and they take that and apply it in a positive way. It really comes down to the kids. I've been blessed in Wright, I had some amazing kids that bought into everything, and I've been blessed in Thunder Basin because it's the same thing."
That's where Kelly Walsh finds itself now — the doorstep of historical success. This year marks the fourth straight state championship match for the Trojans, who have lost just one five-set match since the start of the 2016 season (the 2016 state championship against East).
Kelly Walsh head coach Jeff Barkell said it takes athletes, first and foremost. Then it comes down to being a part of something bigger than the players themselves.
"We've really focused on them making sure it's not about who wins all-state, it's about what the team does together," he said. "Each year is new and they're in it for each other."
Barkell and his staff also communicate with each player what their role on that year's team is. And if that role changes the players are quickly consulted.
And the players built for the program agree. After all, they help make the program what it is.
Nothing but net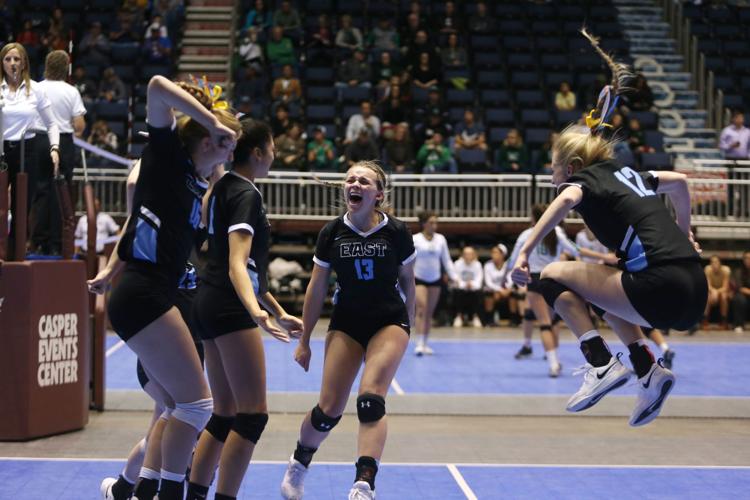 State Volleyball cheyenne east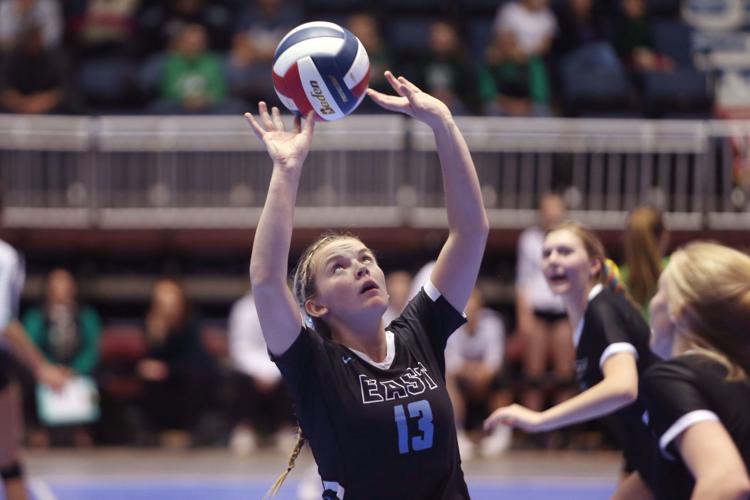 State Volleyball douglas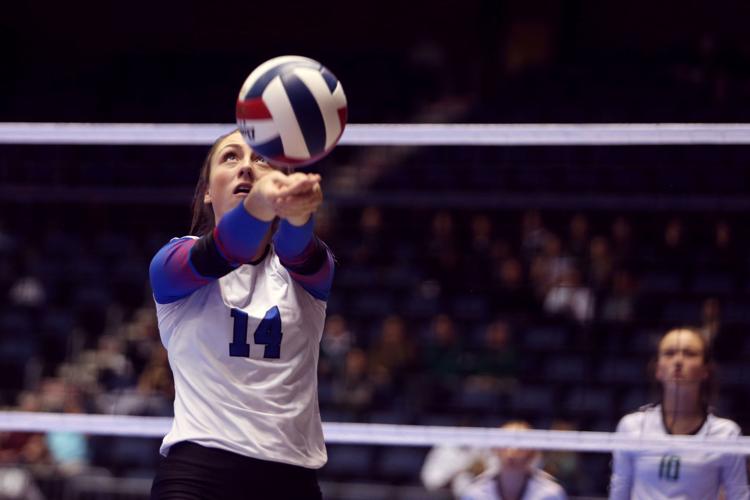 State Volleyball meeteetse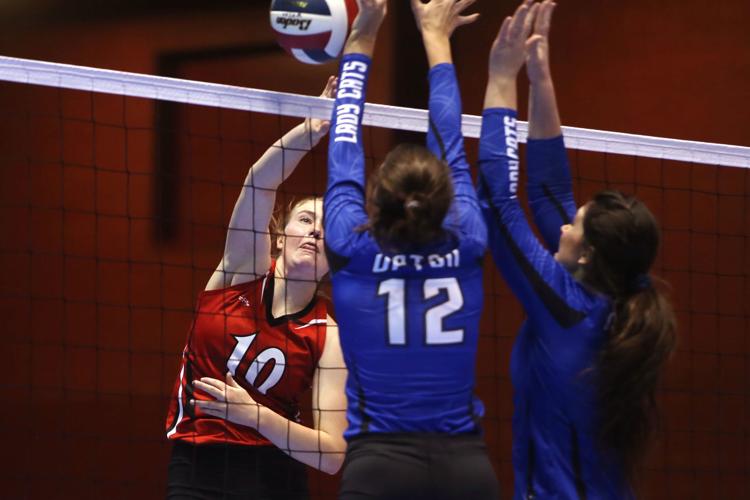 State Volleyball cheyenne east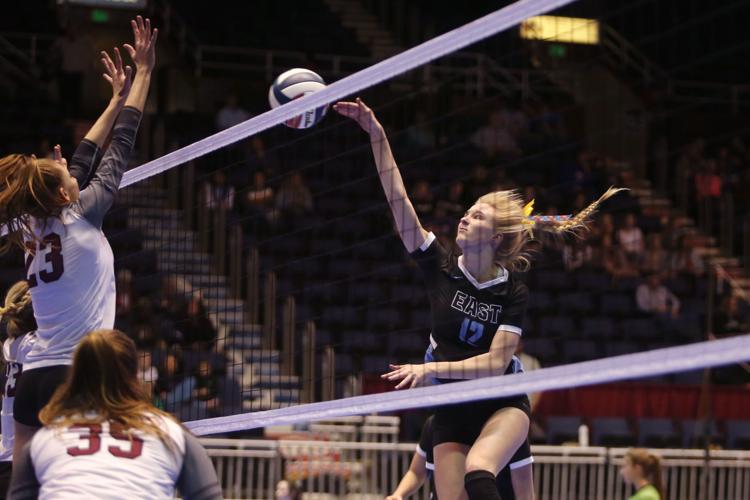 State Volleyball douglas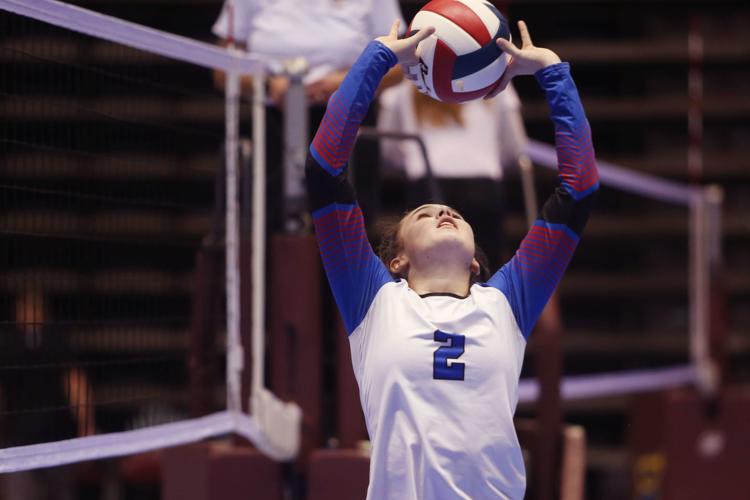 State Volleyball poster photo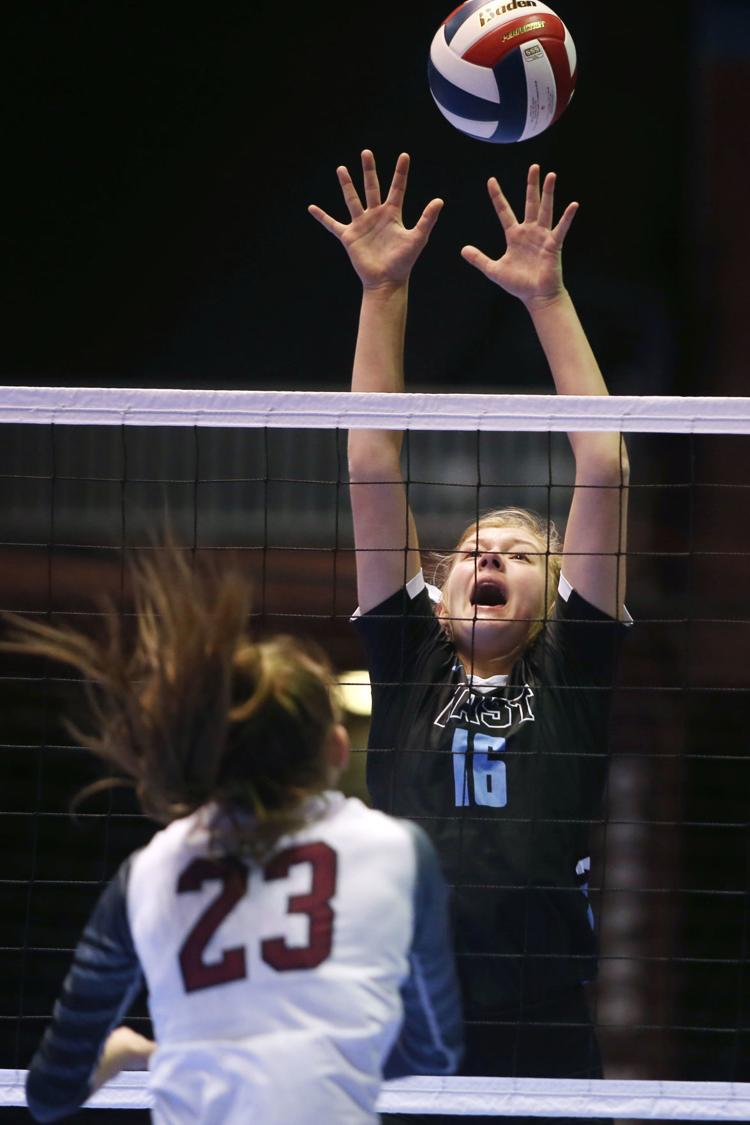 State Volleyball meeteetse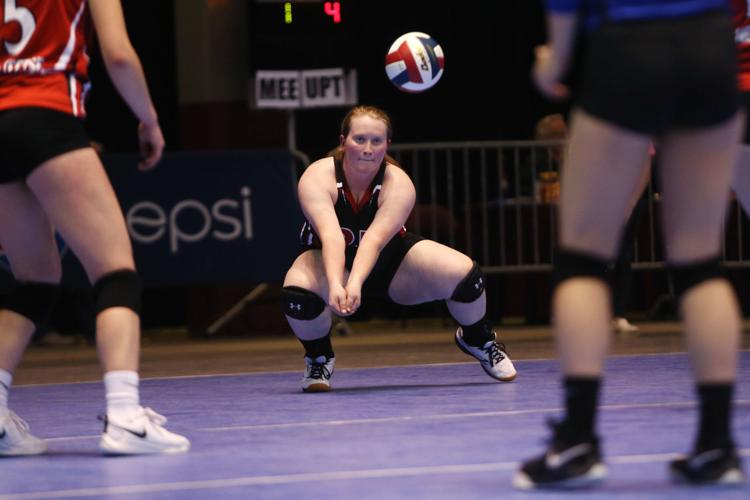 State Volleyball cheyenne east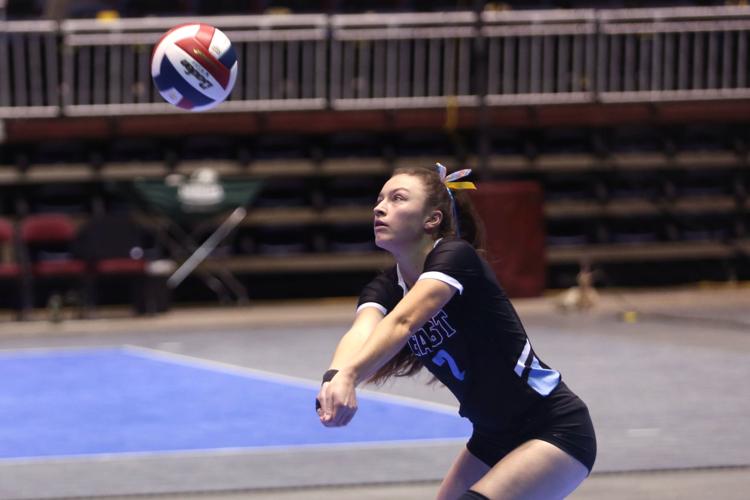 State volleyball Kelly Walsh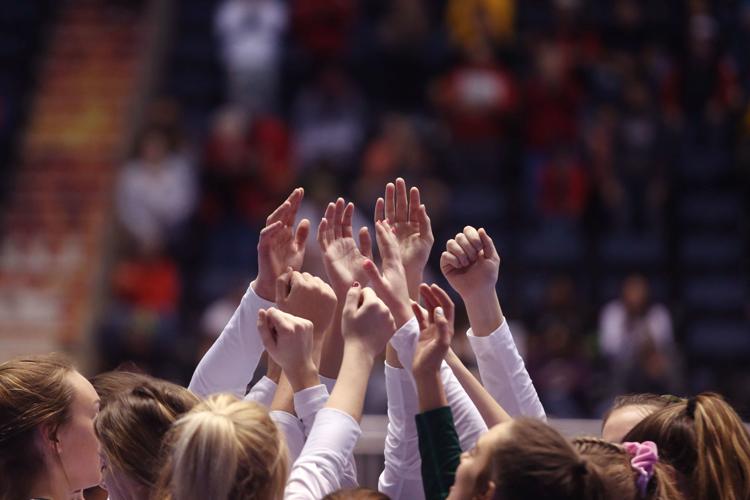 State volleyball Kelly Walsh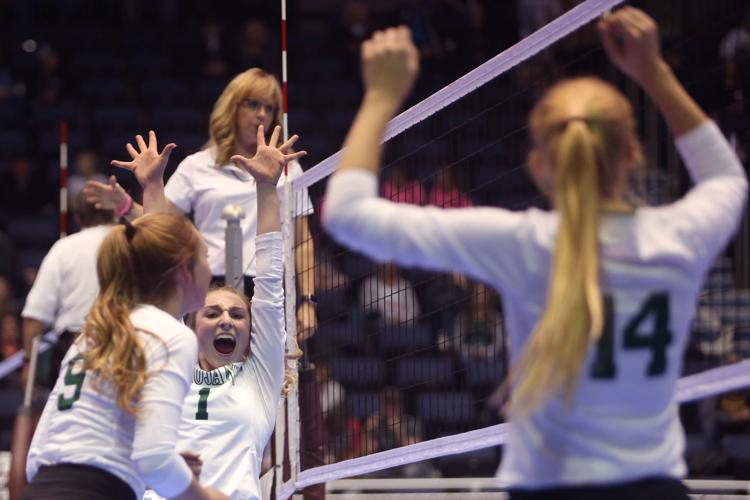 State volleyball Pine Bluffs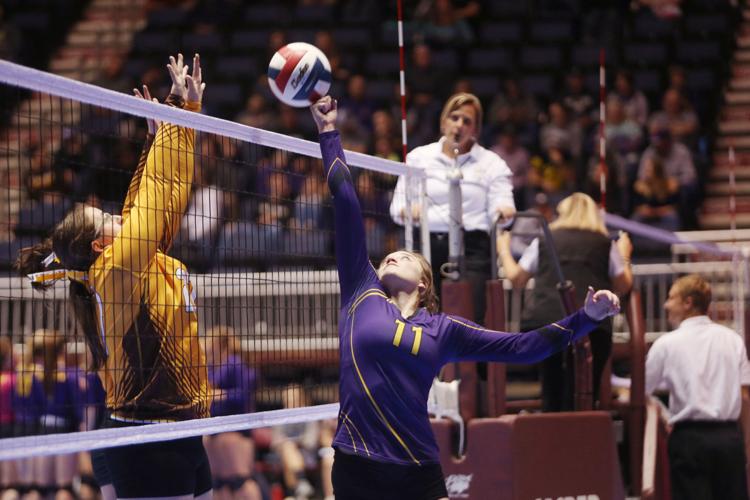 Follow sports reporter Brady Oltmans on Twitter @BradyOltmans