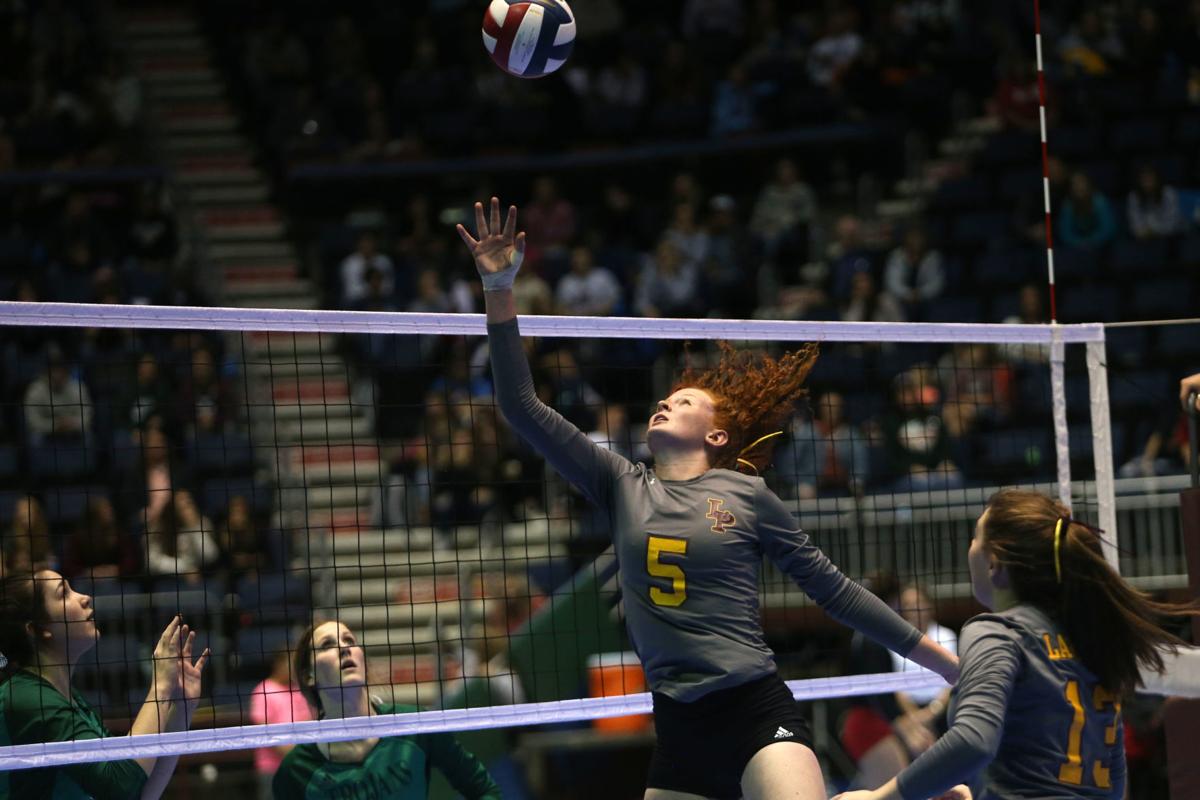 WCA All-State Volleyball
Class 4A
Kelly Walsh: Isabel Lyons, sr; Corin Carruth, sr; Danilynn Schell, sr; Thunder Basin: Elsa Clark, jr; Rigan McInerney, sr; Cheyenne East: Madison Blaney, sr; Hailey Marshall, jr; MaKylee Buell, sr; Laramie: Halley Freezer, soph; Jessica Crane, sr; Alexis Stucky, soph; Riverton: Naya Shime, sr; Star Valley: Otessa Olsen, sr; Cheyenne Central: Shelby Murrell, sr; Rock Springs: Rhys Brandt, sr; Natrona County: Kate Robertson, sr.
Player of the Year: Danilynn Schell, Kelly Walsh.
Defensive Player of the Year: Halley Freezer, Laramie.
You have free articles remaining.
Class 3A
Rawlins: McKenzie Earl, jr; Jordan Jerome, sr; Brooke Palmer, jr; Worland: Denali Jones, jr; Payton Julson, jr; Kait Wassum, sr; Pinedale: Jamie Streit, jr; Maggie Majhanovich, sr; Douglas: Allyson Fertig, jr; Joslin Igo, jr; Lander: Abby Renner, sr; Demi Stauffenberg, soph; Mountain View: Kaycee Bugas, soph; Buffalo: Sydni Dobbin, sr; Lyman: Brice Hansen, soph; Thermopolis: Ashley McPhie, sr.
Class 2A
Sundance: Aftyn Marchant, jr; Sherry Negaard, jr; Wind River: Savannah Arneach, sr; Skye Sanderson, sr; Wright: Payton Vrbas, sr; Jozi Edwards, sr; Glenrock: Mandi Tvedt, sr; Greybull: Payten Sorensen, sr; Pine Bluffs: Sophie Howard, sr; Hyleigh Fornstrom, sr; Rocky Mountain: Aubrianne Crosby, sr; Teagan Townsend, sr; Tongue River: Seeara Wojtczal, sr; Moorcroft: Char Cranston, soph; Big Horn: Mary Nicholson, sr.
Class 1A
Cokeville: Kamille Nate, sr; Alisen Petersen, sr; Emma Teichert, sr; Saratoga: Aubrey Berger, sr; Taylor Bennett, sr; Meeteetse: Samantha May, jr; Lexi Allen, jr; Snake River: Samantha Moon, sr; Hanna: Madison Campbell, jr; Amy Campbell, jr; Hulett: Katrina Bauman, sr; Kaycee: Tinley Pierson, jr; Rock River: Lydia Moore, sr; Ten Sleep: Bryley Moore, sr.