Trojan won his third Class 4A state championship last month.
Officials will likely meet later this month to make a final decision.
WYOMING COACHES ASSOCIATION ALL-STATE
As of publication of this story, history has etched Kelly Walsh as the Class 4A team champion of the 2020 Wyoming State High School Wrestling …
The senior became Casper's first four-time state champion wrestler.
Senior spent time in Ecuador and Denver before coming back to Lusk to win his first championship.
Trojans had finished 1.5 points back of Green River before error was discovered after the meet.
State wrestling closed out Saturday with the championship matches at the Casper Events Center in Casper.
In a way, living in the shadow of an older brother has shaped Keagan Bartlett into who he is today.
Once again, Moorcroft left little doubt it is the preeminent wrestling program in Class 2A. Saturday at the Casper Events Center the Wolves cr…
Star Valley only wrestled with its complete lineup in the season's opening weekend and the past two weeks. So sending seven wrestlers into cha…
Green River waited until the 220-pound match for what it had already been awaiting since 2017. Class 4A's winningest program with 17 state cha…
Colt Welsh needed a breather after his 106-pound semifinal match. As many times as he's been in the chutes straddling bulls, nothing prepared …
State wrestling semi finals took place Friday at the Events Center in Casper. 
Team (through quarterfinals): Star Valley, 121; Douglas, 105; Worland, 99.5; Powell, 76.5; Lyman, 64.5; Cody, 61; Burns-Pine Bluffs, 59; Pined…
Team (through quarterfinals): Moorcroft, 88; Wright, 72.5; Shoshoni, 72.5; Lovell, 70; Cokeville, 68; Greybull-Riverside, 67; Kemmerer, 66; HU…
Team (through quarterfinals): Cheyenne East, 106; Thunder Basin, 100; Green River, 93.5; Kelly Walsh, 93; Natrona County, 91; Sheridan, 88; Ev…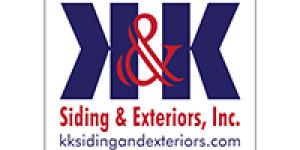 K & K Siding and Exterior Inc.
The Star Valley standard has been set and this year's senior class refuses to be the one not to carry on tradition. So they're all focused on …
Moorcroft enters semifinals with sights set on title No. 8.
The entire Cheyenne East wrestling team heard the hype from across the state, whether it be Kelly Walsh or Green River. So when the Thunderbir…
Colter is the youngest brother of Theo and Josh, both of whom had success on the wrestling mat.
Wrestlers from throughout Wyoming arrive at the Casper Events Center in Casper Friday, Feb. 28, for the first rounds of the state tournament.
RANGER FOR FOUR: Kemmerer senior Dawson Schramm will look to add his name to the list of four-time state champions this weekend. Schramm won h…