Gray enters Saturday's Class 4A state meet with 23-9 record.
Wyoming State High School Wrestling Championships
Mustangs continue impressive late-season push.
Winter sports seasons are down to the final weeks, beginning with state swimming and diving this weekend.
Mustangs win annual dual against Kelly Walsh for first time in four years.
Mustangs reclaim trophy for first time since 2017.
Freezing temperatures around the state, which are expected to continue through the weekend, have already resulted in adjustments in the high s…
Trojans have won three consecutive in the annual series, but Mustangs are ready to bring the trophy home.
High school basketball, indoor track, boys swimming and alpine skiing are all on the docket in Casper this weekend.
Bolts have finished in the top 4 at the state tournament each of its three years as a program.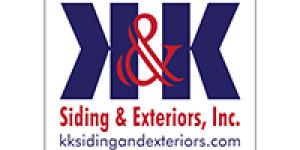 K & K Siding and Exterior Inc.
T-Birds senior has finished second at state the past two years.
Two-time defending state champions went 5-1 at Trojan Border Wars over the weekend.
Mustangs defeated Laramie to begin the weekend at the Trojans Border Wars dual meets.