Two wrestling clubs in Gillette have been left to start over again after their funds were found to be embezzled for months.
Gillette Police Department are investigating a case of possible theft of donations made to wrestling clubs in Gillette.
By the start of the final day of the 2019 United States Marine Corps Junior Nationals there were no Wyomingites left standing. Of the 33 total…
A strong contingency of Wyoming high school wrestlers traveled north to Fargo, North Dakota, this week for the annual United States Marine Cor…
Kemmerer's Donny Proffit and Hayden Walker will continue their wrestling careers on the same team.
Kelly Walsh finished the 2018-19 academic year the same way it started it — with a state championship.
A group of current Wyoming Cowboy wrestlers were joined by a former Cowboy and a multi-time Wyoming state champion in finishing action at the …
High school football players in Wyoming received word of a re-engineered fifth classification on Tuesday afternoon. Less than an hour later th…
Following another weekend of national wrestling tournaments, two Wyoming high school wrestlers returned home to give the Equality State three …
Two Wyoming high school wrestlers attained All-America honors on Saturday at the NHSCA High School Nationals in Virginia Beach, Virginia, and …
A collection of 30 Wyoming wrestlers hit the mat for the first day of the 2019 NHSCA High School Nationals Wrestling tournament in Virginia Be…
Winter Coaches of the Year
When Jace Palmer finally put away 132-pound rival Cyruss Meeks, he clinched Kelly Walsh's first team championship and simultaneously added ano…
For the past few wrestling seasons it's been Star Valley's voice that rises above the others. Another dominant display last weekend at the 201…
Photos from the final bouts of the Wyoming state wrestling championships on Saturday afternoon.
WCA 2019 all-state wrestlers
Glenrock seniors Tate Stoddard and Ian Arnold knew right where to look after winning their state wrestling championships Saturday.
Glenrock's Tate Stoddard and Kemmerer's Donny Proffit put their names in the record books Saturday at the Wyoming State High School Class 2A W…
Star Valley head coach Eddie Clark wears one suit. He's a P.E. teacher, after all, and doesn't even wear a suit to church. But he wears the sa…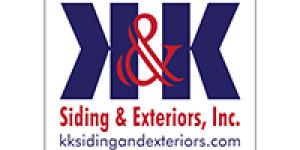 K & K Siding and Exterior Inc.
During the most intense moments of matches, against some of the toughest competition, Jace Palmer could still hear coach Travis Peak telling h…
Everyone wrote off Green River. That was the mentality the Wolves carried into the wrestling room after losing to Kelly Walsh by 39.5 points i…
Wyatt Barnes walked into the Casper Events Center on Friday morning and took in his surroundings.
A battered right nostril oozing blood didn't rattle Keegan Gehlhausen. Neither did the uncertainty of an unknown opponent in Douglas' Charlie …
Photos from the first day of Wyoming High School State Wrestling at the Casper Event Center Friday, Feb. 22, 2019.