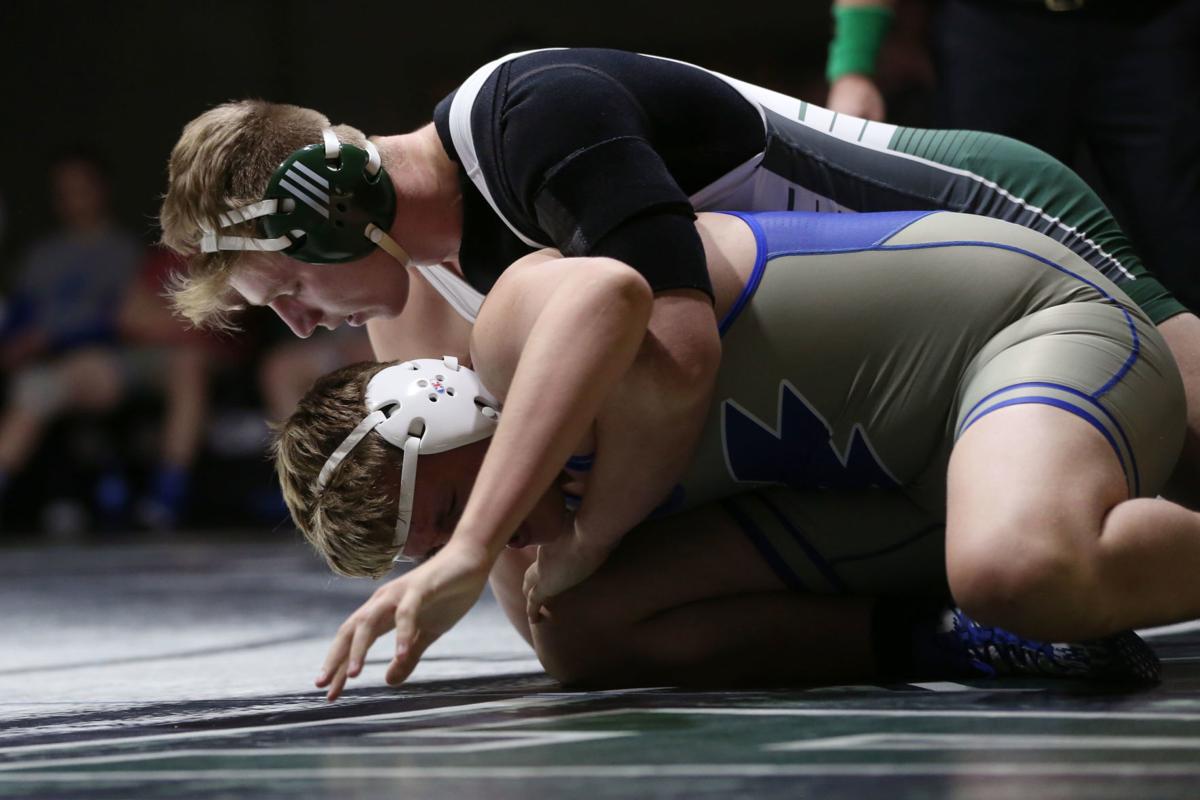 Still firmly stationed in the spotlight, Kelly Walsh's wrestling team isn't going away. Ten months after winning the program's first state championship the Trojans are once again locked into the No. 1 spot in Class 4A having just won the 2020 Shane Shatto Memorial Invitational over the weekend. It's all according to plan.
Travis Peak was hired as Kelly Walsh wrestling coach to change the culture. Now in his sixth season at the helm, he's constantly found challenges for his Trojans by tweaking the schedule. That's involved tournaments in Rapid City, South Dakota; Greeley, Colorado; and even as far as away as California.
The Trojans also have competed at grueling meets closer to home, like at the Cowboy Open when KW junior Analu Benabise beat collegiate opponents and finished third. Three-time defending state champion Jace Palmer has found similar success, placing eighth in the winter break California tournament that involved some of the country's finest.
"When we went out to California and got into one of the toughest tournaments our country has to offer, (Analu) didn't place but he looked good," Peak explained last week. "He wrestled with the country's best boys and hung with them. Jace went out and placed, too."
Palmer said that he's been unfazed by that level of competition due to his years of experience. He's taken a fine-tuning approach to those larger tournaments.
You have free articles remaining.
"Getting to compete against those guys helps me out a lot and gives me things to work on," he said after last week's dual win against Thunder Basin.
The defending champion Trojans have three defending state champions in Benabise, Palmer and senior Kole Kraus. They've also received the addition of senior Phoenix Buske, a transfer from Wright. Peak called himself lucky in recent years. Four years ago the Nathan family (Caleb and Luke) moved from Green River, three years ago came Palmer, then Benabise the year after. Last year saw the addition of gold-medal threat Noah Hone, now a promising sophomore. Buske is the latest edition in that noteworthy linear equation.
"It's luck, I guess," Peak said. "Phoenix works hard, catches on, he's got good cardio for a big boy and he's going to be a threat, too."
But it hasn't been all good luck for the Trojans. Two underclassmen who wrestled in state championship matches last year are no longer part of the team. That's required some re-tooling for a program that's reloaded more than rebuilt in recent years. For example, key returner Kevin Anderson broke his wrist in California. Sophomore Jesse Thornton stepped in at 160 pounds for the dual with Thunder Basin and earned a victory.
Obstacles happen in high school athletics. Nothing's guaranteed for either individual or team. Hard work is rewarded and perseverance creates separation between ordinary and extraordinary. In order for Kelly Walsh to meet its goals, the Trojans have focused on that last part.
"We're just trying to stay eligible and healthy and doing the right things," Palmer said. "We have the talent so we've just got to make sure we're working hard and go show it."
Three Trojans captured individual gold at the Shane Shatto, helping create even more momentum going into the third annual Trojan Border Wars this weekend. With Peak's help, the Trojans welcome two new teams to the dual tournament in addition to in-state opponents Natrona County, Douglas and Star Valley. One of the out-of-state returning teams is North Platte, Nebraska, which is 8-2 in its first year back at Nebraska's largest classification.
Follow sports reporter Brady Oltmans on Twitter @BradyOltmans