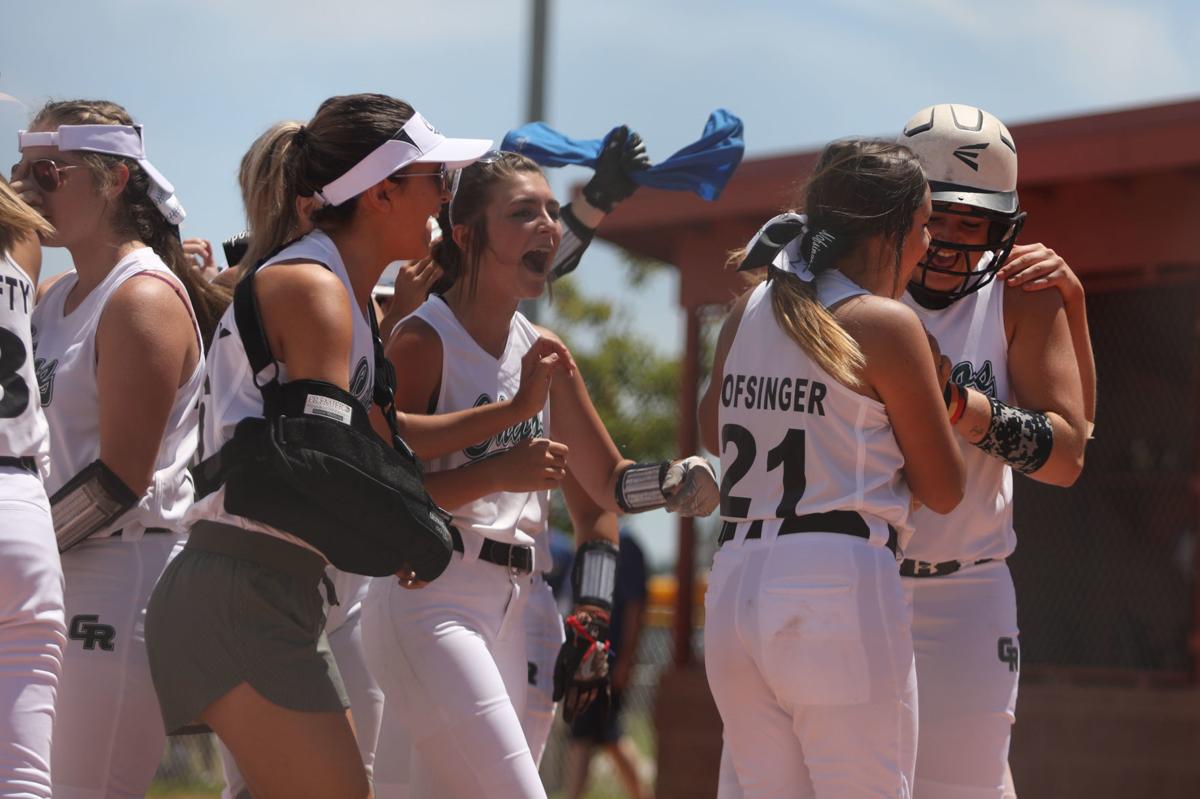 High school softball is officially coming to Wyoming after a unanimous vote Tuesday by the Wyoming High School Activities Association. The first sanctioned softball season will be played in the spring of 2021. Wyoming had been one of just two states (along with South Dakota) to not have a sanctioned high school softball season.
First-year representative Christina Mills of Shoshoni, the board's only current female member, brought both the first and second readings to the table before they each passed 16-0.
The WHSAA sat idly by for months while waiting for the required eight programs to commit to the new sport. Rule 3.9.1 in the WHSAA handbook states that a sport needs eight programs to meet sanctioning standards. During that time administrators endured numerous cries of Title IX violation. Just over a year after the first school district voted to adopt softball, the WHSAA gave initial approval at its October board of directors meeting.
Tuesday's vote brought celebration for the grassroots movement that started the push for adding an 11th girls sport — to match the 11 boys sports that have been offered since before gymnastics' final season in 2010.
Discussions began after a groundswell of support predominantly out of Cody. Keith Ungrund, Cody Pride club president at the time, and a group of softball players in Arizona helped lead a viral support campaign originally titled "#WhyNotWyomingSoftball" starting in August 2018. Park County School District No. 6 voted in favor of adding high school softball last November.
"The WHSAA approving softball is a victory for the girls across the state of Wyoming," Ungrund told the Star-Tribune. "The movement that took breath again in August of 2018 was a unified effort of girls to demonstrate to their school board the level of interest and willingness to work with the schools to make this a reality.
"Wyoming joins 48 other states who offer softball as a high school sport. We thank the WHSAA and all the schools who worked with softball supporters to make this a reality."
Sweetwater County schools technically started the trend, voting in favor of adopting high school softball at both Rock Springs and Green River in October 2018. Those remained the only programs that brought votes forward through the end of 2018.
Natrona County School District didn't see confrontation until a Jan. 28 school board meeting. Roughly 20 softball players, coaches and parents attended that meeting, nearly all spoke publicly and urged the board to adopt softball. The board's chairwoman, Rita Walsh, said at the time the district was already looking into sanctioning softball. That board established a committee to look into the matter. That committee threw its full support behind adding softball at a mid-March meeting.
Nearly 50 percent of girls in Natrona County who filled out a participation survey said they would participate in softball.
Natrona County School District officially voted in favor of adding softball at an April 8 meeting. That approved softball for both Natrona County and Kelly Walsh.
Softball fans then waited months with just five of the required eight programs.
Albany County School District No. 1 split a vote 4-4, which meant it failed during a February school board meeting. The district told proponents in attendance they'd revisit the prospect at the beginning of the 2019-20 academic year. ACSD #1 revisited the issue in September and voted unanimously in favor. Campbell County School District No. 1 voted to adopt softball between ACSD's two votes, bringing the official tally up to the necessary eight schools.
Laramie County School District No. 1 voted in favor of adding high school softball for all three Cheyenne high schools between the WHSAA's first reading on adding softball in early October and the second reading on Tuesday.
Some school districts are still debating the vote, according to the WHSAA board of directors. Because the initial softball season won't be scheduled at the upcoming scheduling meetings, the WHSAA board of directors did comment that a soft deadline would be set for just after the New Year for new programs to vote before being left out of the initial season due to scheduling and left to play starting in the 2023 season.
Follow sports reporter Brady Oltmans on Twitter @BradyOltmans
Get in the game with our Prep Sports Newsletter
Sent weekly directly to your inbox!