The 4th annual Lonny Custer Memorial Vintage Snowmobile Show is scheduled for Oct. 28 at the Industrial Building at the Central Wyoming Fairgr…
The two sets of bleachers were already old when a handful of drivers loaded them onto trailers and hauled them from the defunct Lakeside Speed…
At Brainerd, Minn., Casper's Kris Hool lost in the semifinal round of the Top Alcohol Funny Car race at the Lucas Oil National Hot Rod Associa…
Kris Hool knows his racing career on the Top Alcohol Funny Car circuit could have been easier, and probably more successful, if he would have …
Lander senior Jaren Calkins and Riverton freshman Parker Paxton were both tied for 23rd Tuesday after two rounds at the High School Golf Natio…
After five-month wait, high school sports gets the go-ahead to begin practices.
The WHSAA released a statement Tuesday that the seasons for all six sports will begin as scheduled next month.
Thunder Basin's Dalton McInerney has committed to wrestle at Colby Community College in Colby, Kansas.
Previously an assistant girls basketball coach at Green River, Cantrell steps into his new position at a trying time.
Nebraska jumped out to a 24-0 lead on its way to a 52-25 victory over Wyoming in the annual 6-man Shootout between the neighboring states on T…
Attendance at War Memorial Stadium will be kept at roughly 20% to 35% and tailgating will be greatly reduced.
LARAMIE -- With preseason camp looming, Wyoming has updated its roster for the upcoming football season, which includes the addition of all 25…
Cowboys' No. 2 all-time leading tackler one of five players placed on the team's list Sunday.
Defensive back's verbal pledge gives UW its second commitment in 11 days.
The NBA and the NHL have had success with their return-to-play plans, but it's not that simple when dealing with amateurism.
Women's soccer and volleyball to officially start practice next week; cross country will get remaining runners back on campus Sunday.
The school's first sponsored sports scheduled to begin competition this fall were originally slated to start in August.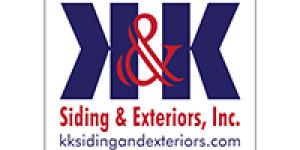 K & K Siding and Exterior Inc.
SAN DIEGO (AP) — AJ Pollock hit a pinch, go-ahead double in the seventh inning and added a solo homer, and Dustin May struck out a career-high…
OAKLAND, Calif. (AP) — Walkoff grand slams are becoming such old hat for the Oakland Athletics this season that they have learned to celebrate…
CHICAGO (AP) — Jason Heyward, Jason Kipnis and Willson Contreras homered and the Chicago Cubs overcame another shaky outing by closer Craig Ki…
MILWAUKEE (AP) — These don't appear to be the same old Chicago White Sox that have stumbled through seven consecutive losing seasons.
DENVER (AP) — Germán Márquez struck out nine in efficiently throwing into the eighth inning and benefited from an overturned home-run call as …
PHOENIX (AP) — José Altuve and Carlos Correa hit solo homers, George Springer added a two-run double and the Houston Astros roughed up Madison…
WASHINGTON (AP) — Star slugger Juan Soto danced on the dugout roof to celebrate solo shots by Howie Kendrick and Josh Harrison, and the Washin…