KANSAS CITY, Kan. — Joey Logano spent the final 40-plus laps at Kansas Speedway keeping an eye on Kevin Harvick in his rear-view mirror.
CHARLOTTE, N.C. — Ross Chastain snagged one of the coveted open Cup seats on Monday in a promotion at Chip Ganassi Racing to drive the No. 42 …
The 4th annual Lonny Custer Memorial Vintage Snowmobile Show is scheduled for Oct. 28 at the Industrial Building at the Central Wyoming Fairgr…
The two sets of bleachers were already old when a handful of drivers loaded them onto trailers and hauled them from the defunct Lakeside Speed…
At Brainerd, Minn., Casper's Kris Hool lost in the semifinal round of the Top Alcohol Funny Car race at the Lucas Oil National Hot Rod Associa…
Kris Hool knows his racing career on the Top Alcohol Funny Car circuit could have been easier, and probably more successful, if he would have …
Before this season, Kris Hool's funny car was ancient.
Rawlins senior Sydney Thorvaldson added some more hardware to her ever-growing haul over the weekend. Competing against some of the top runner…
Two-time defending state champions went 5-1 at Trojan Border Wars over the weekend.
Dagny Davidsdottir had a double-double and Wyoming rallied from an early deficit for a 59-46 victory over Air Force on Monday at the Arena-Aud…
The Cowboys drained a season-high 16 3-pointers en route to their most lopsided win over a Mountain West opponent since 2016.
True freshman went from walk-on to one of the top placekickers in the Football Bowl Subdivision.
An uncharacteristically tough time taking care of the basketball contributed to Saturday's series opener getting away from the Cowboys.
The Wyoming women's basketball team was in danger of dropping its fourth consecutive game Saturday before rallying to defeat Air Force 55-49 a…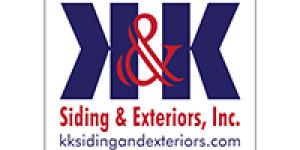 K & K Siding and Exterior Inc.
NEW YORK (AP) — Mets general manager Jared Porter sent graphic, uninvited text messages and images to a female reporter in 2016 when he was wo…
WASHINGTON (AP) — Left-hander Jon Lester and the Washington Nationals have an agreement in principle in place for a one-year contract, pending…
PHILADELPHIA (AP) — The Phillies acquired infielder C.J. Chatham from the Boston Red Sox on Monday for a player to be named or cash.
SAN DIEGO (AP) — The San Diego Padres are adding yet another pitcher to their rotation, agreeing to bring right-hander Joe Musgrove to his hom…
HOUSTON (AP) — Reliever Pedro Báez can boost his 2022 option year salary and also his buyout as part of his $12.5 million, two-year contract w…
CHICAGO (AP) — Liam Hendriks has a full no-trade provision through October in his $54 million, three-year contract with the Chicago White Sox.
PHILADELPHIA (AP) — Archie Bradley ingratiated himself with fans immediately after finalizing a $6 million, one-year contract with the Philade…