KANSAS CITY, Kan. — Joey Logano spent the final 40-plus laps at Kansas Speedway keeping an eye on Kevin Harvick in his rear-view mirror.
CHARLOTTE, N.C. — Ross Chastain snagged one of the coveted open Cup seats on Monday in a promotion at Chip Ganassi Racing to drive the No. 42 …
The 4th annual Lonny Custer Memorial Vintage Snowmobile Show is scheduled for Oct. 28 at the Industrial Building at the Central Wyoming Fairgr…
The two sets of bleachers were already old when a handful of drivers loaded them onto trailers and hauled them from the defunct Lakeside Speed…
At Brainerd, Minn., Casper's Kris Hool lost in the semifinal round of the Top Alcohol Funny Car race at the Lucas Oil National Hot Rod Associa…
Kris Hool knows his racing career on the Top Alcohol Funny Car circuit could have been easier, and probably more successful, if he would have …
Before this season, Kris Hool's funny car was ancient.
Gillette senior Lauryn Love (discus) and Cheyenne East senior Kaliff Guevara (triple jump) were easy winners on the first day of competition.
Athletes get a chance to compete at the site of next week's state championship meet.
Senior QB completed 199 of 293 passes for 3,065 yards and 38 TDs in leading the Thunderbirds to the Class 4A state championship.
Fillies face Star Valley in opener while Trojans take on host Evanston.
The Kelly Walsh girls softball season put the finishing touches on an impressive regular season Tuesday night with an 8-1 victory over rival N…
T-Birds host Region IX tournament play-in games Saturday at Murane Field.
The Eastern Wyoming College men's golf team concluded its season at the National Junior College Athletics Association Division I Championship …
The University of Wyoming men's and women's track & field teams will be in Fresno, California, this weekend for the Mountain West Outdoor …
Join us each week for the Pokescast, a podcast about University of Wyoming athletics brought to you by the Star-Tribune.
Patrick Baldwin Jr., one of the nation's top recruits, announced Wednesday that he will stay in his home state and play for his father at Milwaukee.
Casper College sophomore Jana Gilic signed Wednesday to play volleyball at Florida Southern College. The 6-foot-1 middle hitter was a second-t…
Casper College sophomore guard Emily Achter signed Wednesday to continue her basketball career at Chadron State College. The 5-foot-7 Achter a…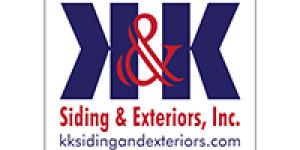 K & K Siding and Exterior Inc.
SAN DIEGO (AP) — Joe Musgrove found himself in unfavorable counts and more jams than he would have liked, and still managed to get his first w…
A look at what's happening around the majors today:
Chicago Cubs (18-19, fourth in the NL Central) vs. Detroit Tigers (13-25, fourth in the AL Central)
New York Yankees (21-17, third in the AL East) vs. Baltimore Orioles (16-22, fifth in the AL East)
Washington Nationals (15-19, fifth in the NL East) vs. Arizona Diamondbacks (17-22, fourth in the NL West)
Philadelphia Phillies (21-18, second in the NL East) vs. Toronto Blue Jays (20-17, second in the AL East)
St. Louis Cardinals (23-15, first in the NL Central) vs. San Diego Padres (21-17, second in the NL West)