Former Sheridan College cowboy Zeke Thurston continues to lead the saddle bronc world standings.
Zeke Thurston maintained his lead in the saddle bronc world standings Monday at the National Finals Rodeo in Las Vegas, while Brody Cress rema…
Brody Cress, who won the average title two years ago, had an 88.0-point ride on Cervi Championship Rodeo's RODEOHOUSTON'S Ricky Bobby to give …
Hillsdale saddle bronc rider Brody Cress placed fourth in the second round of the National Finals Rodeo on Friday in Las Vegas and moved to se…
The 2016 world champion is now second in the PRCA saddle bronc world standings.
Some compete at the NFR while others enjoyed a season on their permits.
This rodeo season bestowed blessings upon Wyoming's own Powder River Rodeo. Last week, while working a circuit finals in Billings, Montana, th…
Riverton-based Powder River Rodeo received the 2019 Polaris Ranger Remuda Award for a Stock Contractor by the Professional Rodeo Cowboys Assoc…
The University of Wyoming men's rodeo team dominated the timed events at the Antler Stampede in Lamar, Colorado, over the weekend to win the n…
The University of Wyoming women's rodeo team continued its strong start to the Central Rocky Mountain Region season by winning the Rustler Rou…
The Casper College men's rodeo team continued its early-season dominance at the Sheridan College Rodeo over the weekend.
The Casper College rodeo teams got the 2019-20 Central Rocky Mountain Region season off to solid starts over the weekend at the Chadron State …
Three months after finishing 10th in the College National Finals Rodeo team standings, the Casper College men's team is ready to start the 201…
Hillsdale native Brody Cress scored a 79.5-point ride on Burch Rodeo's Beaver Bait on Thursday night at the Caldwell Night Rodeo in Caldwell, …
To entertain herself, Tye Westbrook asks ridiculous and intricate questions, like, "If you had five dogs — three girls and two boys — what wou…
For nearly a full year Jordan Jo Fabrizio wore Raymond Hollabaugh's 1983 Cheyenne Frontier Days tie-down roping buckle. Then, back in April, C…
Ominously staring back at roughstock riders before they saddle their way into the chutes is a laminated poster. If those about ready to mount …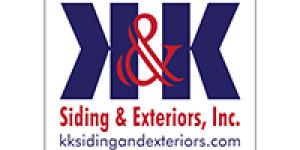 K & K Siding and Exterior Inc.
It was understandable when steer wrestlers, tie-down ropers and a swath of cowboys decided to boycott the 2019 Cheyenne Frontier Days Rodeo. E…
While the thousands in attendance at Cheyenne Frontier Days Park stared at the cowgirl on horseback holding the American flag during the Natio…
Cameras galore followed Brody Cress around Cheyenne Frontier Days Park on Sunday afternoon, moments after the Hillsdale native cemented his na…
Perhaps the one issue uniting America in 2019 is that "Old Town Road" is virtually inescapable. The rap-country earworm from Lil Nas X has now…
Brody Cress made history Sunday at the 123rd edition of the Cheyenne Frontier Days Rodeo. The cowboy from Hillsdale became the first saddle br…
CHEYENNE — Typically pitted in the rodeo's eternal contest between man and livestock, Brody Cress faced an additional foe on Sunday: history. …