Former Sheridan College cowboy won more than $14,000 over Fourth of July weekend.
Masked ushers and small tables with hand sanitizer greeted spectators entering the Buffalo Bill Cody Stampede arena on Wednesday night.
The Cody Stampede is once again the place to be this weekend for the top cowboys and cowgirls on the Professional Rodeo Cowboys Association ci…
As a paniolo, which refers to the Hawaiian cowboy tradition that traces back to Mexican-Spanish vaqueros, Ikua Purdy won the top steer roping …
The cuts to athletics and other programs at the colleges include 16 layoffs.
After an almost two-month break in action due to the coronavirus pandemic, cowboys are slowly returning to the circuit as they make a push to …
Two-time all-around champ laments not being in Casper for college finals this week.
Former Casper College cowboy is 16th in latest PRCA bareback bronc riding standings.
Rodeo's board made announcement late Friday.
The crowds must be limited to 600 spectators.
This year's week-long rodeo was canceled because of the ongoing coronavirus pandemic.
The amount Cheyenne Frontier Days will pay for police officers at the city's largest event has been resolved after months of debate.
The clock on the festival's website ticking toward the launch of the 10-day jubilee in July serves as a constant reminder that concerns are mi…
Season-ending college rodeo had been held in Casper every year since 1999.
The CNFR is scheduled for June 14-20 at the Casper Events Center.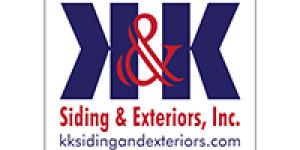 K & K Siding and Exterior Inc.
College National Finals Rodeo, which is scheduled for June 14-20 at the Casper Events Center, remains in question.
The Central Rocky Mountain Region announced it will cancel the first three rodeos of its spring session, which was scheduled to start on March…
Cress scored 90.5 points in the finals.
Kaycee native and former Casper College roughstock rider Cole Reiner advanced into the final round of the bareback bronc riding at the Forth W…
Kaycee native and former Casper College rodeo member Cole Reiner won the bareback riding seventh performance at the Fort Worth Stock Show &amp…
Hillsdale's Brody Cress's got his 2020 Professional Rodeo Cowboys Association off to an impressive start over the weekend after he tied for th…
Photos of 20-year-old Bryel Link, who survived a roping accident and resulting traumatic brain injury in June.