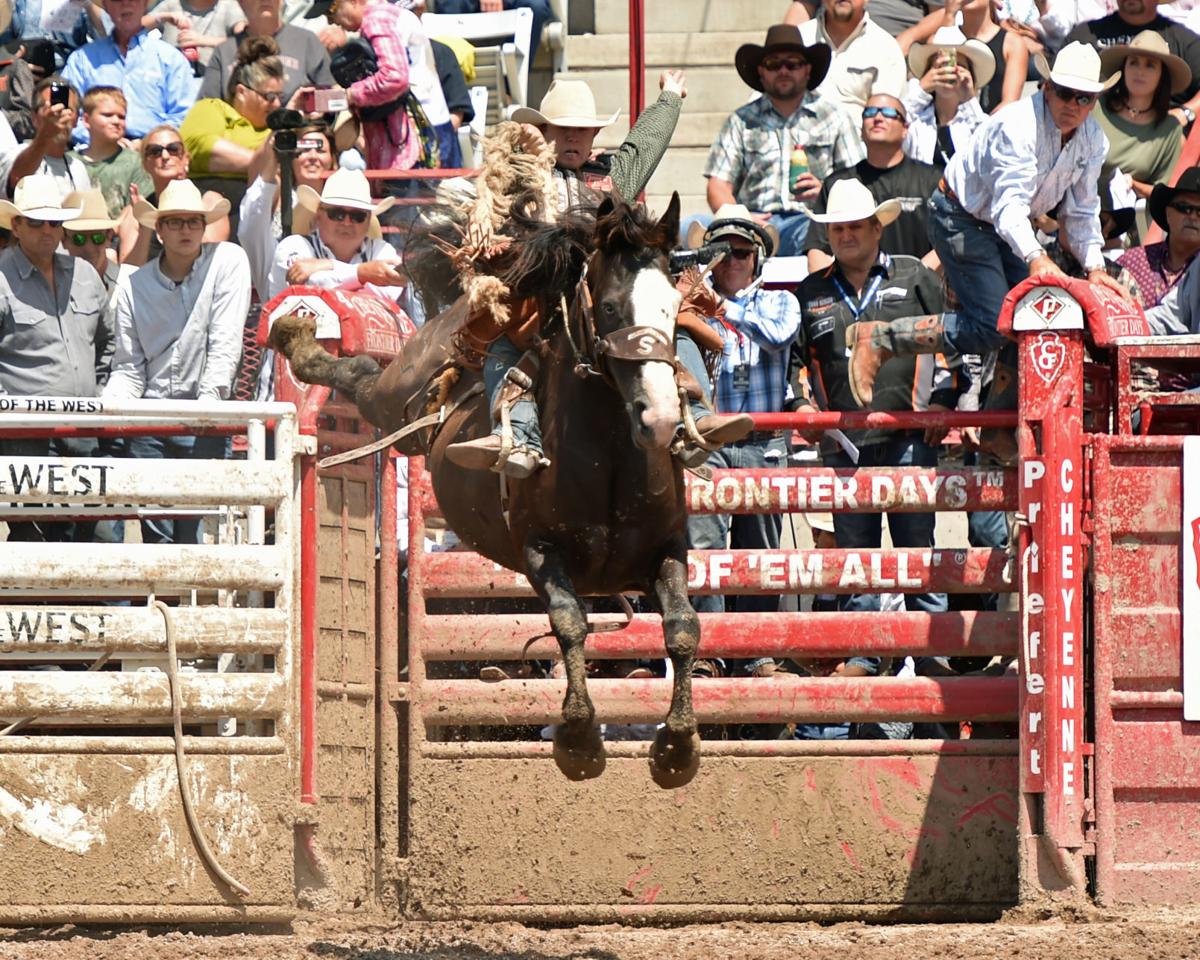 Brody Cress is at it again.
The Hillsdale saddle bronc rider finished fourth in the third round of the National Finals Rodeo on Saturday to take the lead in the average. Cress, who won the average title two years ago, had an 88.0-point ride on Cervi Championship Rodeo's RODEOHOUSTON'S Ricky Bobby to give him 252.0 points on three head.
Rusty Wright, who leads the world standings, is second in the average with 250.5 points. However, Wright's lead in the world standings, which was more than $47,000 entering the NFR, is down to just $535. That's because former Sheridan College cowboy Zeke Thurston, like Cress, is making a charge.
Thurston was second Saturday with an 89.5 on Calgary Stampede's Shadow Warrior to move even closer to Wright in the world standings and jump to third in the average. Thurston won the 2016 world title with a similar steady climb in the standings.
Other cowboys with Wyoming ties didn't fare as well Saturday with former Central Wyoming College bareback bronc rider Ty Breuer posting a no-score and former Eastern Wyoming College tie-down roper Riley Pruitt placing 15th with a 16.7-second run.
Chase Brooks won saddle bronc with a 90 on Outlawbucker Rodeo's Lunatic Party, Tanner Aus took the top spot in bareback with a 90 on Frontier Rodeo's Full Baggage and Koby Radley had a 92 on Big Stone Rodeo's Spotted Demon to win bull riding.
In the timed events, Hunter Cure won steer wrestling with a 3.8, team ropers Tyler Wade and Cole Davison won for the second time in three rounds with a 3.7, Tuf Cooper won tie-down with a 6.9 and Amberleigh Moore won barrel racing with a 13.62.
Be the first to know
Get local news delivered to your inbox!