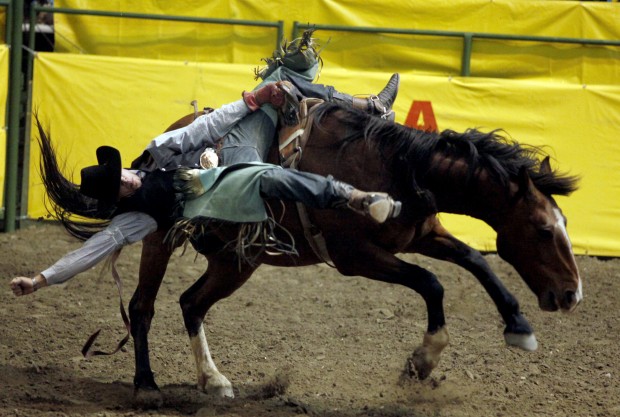 5: consecutive ropers missed their calf and received a "no time" in the breakaway roping category.
1: bareback rider earned a score above 80. Gillette's Casey Breuer finished first with a score of 81.5.
28: bull riders received no scores, out of 39 competitors in the event.
5: breakaway ropers earned a time below three seconds in their runs. Kimberlyn Fehringer led the pack with a 2.5.
7: competitors took part despite not being a member of their school's rodeo team.
1: set of twins, Dillon and Travis Schroth, competed in the saddle bronc riding event.