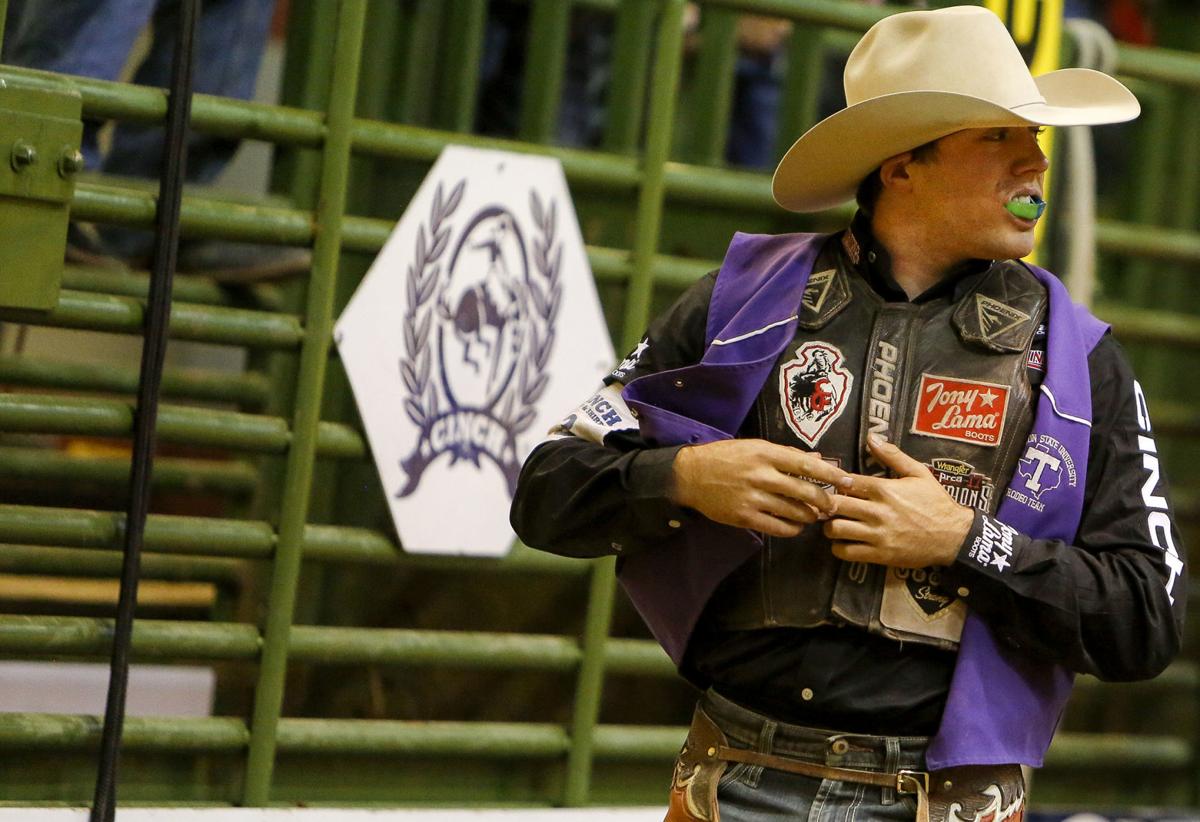 Brody Cress continues to shine at the National Finals Rodeo in Las Vegas.
The Hillsdale saddle bronc rider tied for fourth in the sixth round on Tuesday with an 85.0-point ride on Cervi Championship Rodeo's Greeley Hatworks Alpha Dog to keep the pressure on lead in the average standings. Cress, who won the average title two years ago, has a six-head total of 506.5 points and is just 2 points back of Rusty Wright (208.5). Wright and Cress are the only two saddle bronc riders to cover all of their horses this week.
Former Sheridan College cowboy Zeke Thurston had a no-score on Tuesday but still leads the world standings with more than $251,000 for the season. Ryder Wright is second, more than $10,000 back and Cress remained in fifth place with almost $175,000.
Dawson Hay won the round with an 88.5 on Mo Betta Rodeo's Sue City Sue.
Former Eastern Wyoming College tie-down roper Riley Pruitt finished second for the third round in a row and jumped to third in the world standings. Pruitt increased his season earnings to more than $171,000 and trails leader Shane Hanchey by less than $40,000. Ty Harris had a 7.1-second run for his second consecutive victory; Pruitt had a 7.3.
Ty Breuer, who rodeoed at Central Wyoming College, finished 11th in bareback bronc riding with an 85. Caleb Bennett, Tilden Hooper and Clayton Biglow tied for the round win with identical 88.5 scores.
Boudreaux Campbell won bull riding with a 92.5 on Pete Carr Pro Rodeo's Priefert's Tequila Worm.
Also, Amberleigh Moore won barrel racing with a 13.55, Tyler Waguespack won steer wrestling with a 3.8 and Riley Minor and Brady Minor won team roping with a 4.0.
The NFR runs through Saturday at the Thomas & Mack Center.
Be the first to know
Get local news delivered to your inbox!