Bryel Link won't let anything stop her.
Her fiery nature and ambition have helped her get through one of the most challenging times in her life.
She doesn't remember the accident on June 2 that caused her traumatic brain injury, but her family was right there with her when it happened.
Bryel, 21, was roping a calf for branding when it spooked and pulled her to the side of her saddle. The horse started bucking as her foot was stuck in the right stirrup, and she fell to the ground.
As she lay unresponsive next to her blue roan horse, Smoke, her father, Russ Link ran to her side.
"After the wreck, and she's laying on the ground unresponsive, I got a hold of her, cradling her, that's all I could say, 'you got this, you got this," Russ Link said. "It just come to me that that's what I needed to keep saying."
Bryel Link's mother, Shonda Link, helped place her on a picnic table top and then into the back of a pickup. They drove to meet an ambulance halfway to the hospital in Sheridan. Later that day, she was flown to St. Vincent Healthcare in Billings.
Six months later, as the Link family sat together in a room at St. Vincent Healthcare, they all wore teal wristbands with the words "Never break" and "You got this." The wristbands match Bryel's teal button-up — her favorite color — as she sits with her family at the hospital.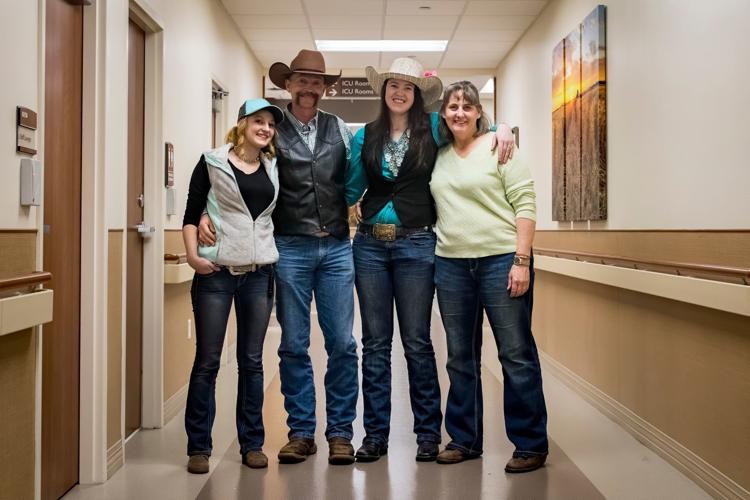 The family gives out the wristbands at every opportunity they could, including to doctors, nurses, pizza parlor crews, strangers, and Bryel's co-workers.
"You got this" has always been the family motto. A few years ago, Brooke Link, Bryel's older sister, was diagnosed with multiple sclerosis. Then the sisters' grandfather became sick, and Bryel was struggling in school.
"Everything was real hard, but we always told each other that you got this and we always were supportive. That's our family," Brooke Link said during a visit to St. Vincent.
Bryel was flown to St. Vincent Healthcare in Billings after doctors at Sheridan Memorial Hospital determined her injuries were life threatening. The family was able to stay in Billings with help from the Ronald McDonald House and donations.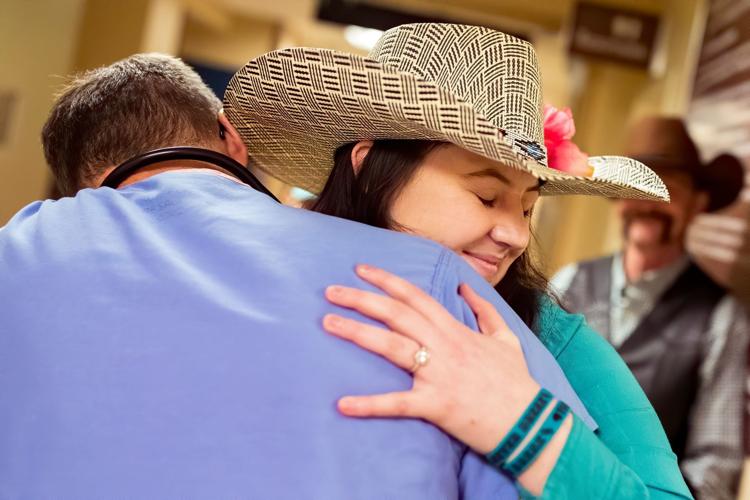 She spent seven weeks in the intensive care unit at St. Vincent Healthcare with brain swelling, a few fractured ribs and a partially collapsed lung with blood in her chest cavity. Surgery wouldn't help Bryel's brain swelling, so the only thing the family could do was wait and monitor her blood pressure.
"It's not like putting plates and screws into a broken bone. It's really difficult to manage these patients," said Dr. Barry McKenzie, the trauma director at St. Vincent Healthcare.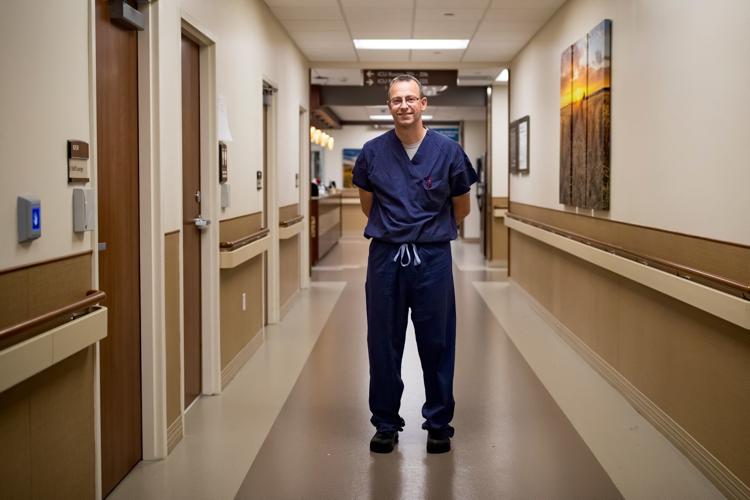 Doctors monitored pressure in her brain for a couple of weeks, trying to keep her in an environment of minimal brain stimulation, McKenzie said.
She was heavily sedated for a few weeks, but as her numbers improved, doctors allowed her to come out of sedation. She received a feeding tube that her body later rejected and was put back into place with surgery. She was able to break a high fever and survive an infection that resulted from complications with the feeding tube.
Shortly after the accident, the family created an online GoFundMe campaign and raised $6,000 to help with hospital costs. They stayed at the Ronald McDonald House in Billings and continued to receive donations from concerned strangers.
Bryel's recovery is a miracle, Shonda Link said.
"One thing that was pretty cool was, at one time, there were ten machines trying to keep her alive all stacked up," Russ Link said. "As time went on, one would disappear, and then another would disappear until there weren't anymore."
Ian Munsick, a country singer in Wyoming, heard of Bryel Link's injuries from her sister Brooke. Bryel received a signed T-shirt, and his father, Dave Munsick, offered to visit Bryel and play her favorite song, "Horses Are Faster" as she lay sedated at St. Vincent Healthcare.
"He sat across the bed from her and started singing 'Horses Are Faster,' playing the guitar, and she kind of opened her eyes," Brooke Link said, holding back tears.
As she improved, Bryel began a program at the Advanced Care Hospital of Montana where she started eating, moving, standing up and breathing without a ventilator. Her fiery nature began to surface once again as she pushed forward.
Her first solid-food meal was Jell-O — to her disgust — and she had to be on a 48-hour watch by nurses, since she tried to get out of bed on her own.
"She had to have a babysitter," Shonda Link said, chuckling.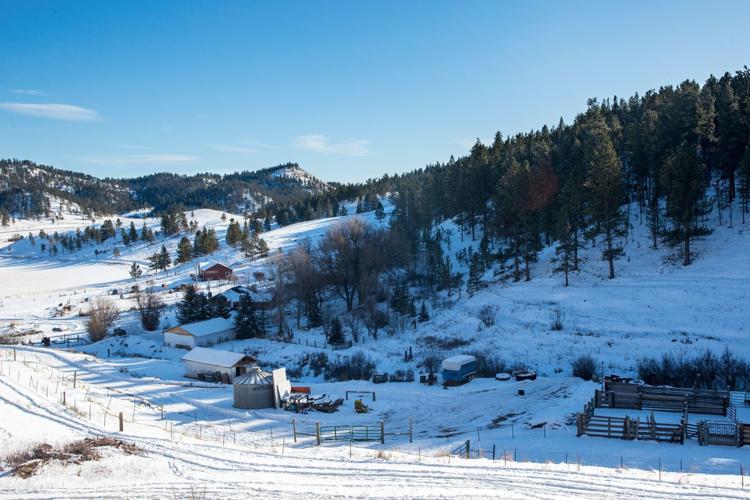 She was admitted into Craig Hospital in Colorado, which specializes in traumatic brain injuries, and continued her therapy. She is now at home in Kirby and does everyday tasks with her family, where she washes dishes, folds clothing, checks the cattle's water and more. A few weeks ago, she even took a few slow laps around the corral on Smoke.
She visits Wyoming Rehab through Sheridan Memorial Hospital for physical and speech therapy. Nothing holds her back, Bryel said.
"I can basically do whatever they ask me to do," Bryel Link said.
McKenzie said that young people can bounce back from a brain injury like Link's, since their body functions and systems are still young and healthy. Substantial recovery may take up to two years, but as she moves and works on physical therapy, she can continue to improve.
"You hear these stories of these kids having really tough brain injuries and things are pretty scary and concerning for a while, and they kind of turn the corner and they fly pretty well like she has," McKenzie said.
Bryel wants to head back to work at EMIT Technologies, Inc. in Sheidan once she's healthy enough to weld again. She looks forward to riding Smoke, and going back to working behind the scenes during the annual Sheridan WYO Rodeo.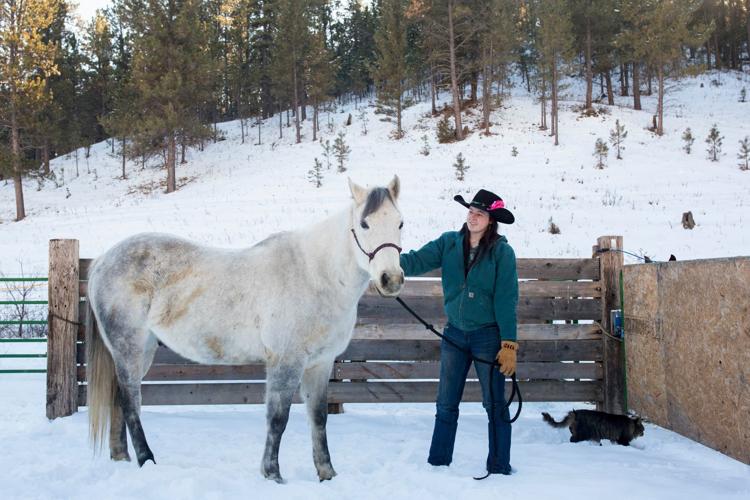 A Facebook page with posts by Brooke Link that update family and friends on Bryel's progress holds countless photos and videos of her daily accomplishments, including shooting a .22-caliber rifle at an old tree on the ranch and picking up her walker and carrying it outside across the lawn.
"I'm not sure what they're teaching you, but that's not how you use a walker," Brooke said in the video. Bryel made her way with the walker through the grass during a chilly November day and smiled.
"It's how I use it," Bryel said.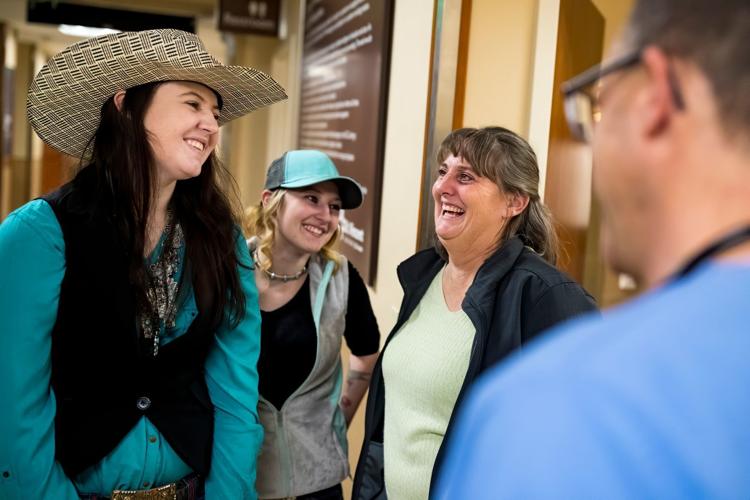 Many people know about Bryel's recovery, including the doctors and nurses who watched over her at St. Vincent. After she thanked them, she stood with her parents, asking when she could get her hair dyed and when she could get a new piercing.
This is just one example of Bryel Link's fighting nature and the work of miracles, Shonda Link said. And while Bryel is humble about her accident, Shonda wants to remind others that things can get better.
"Miracles do happen," she said.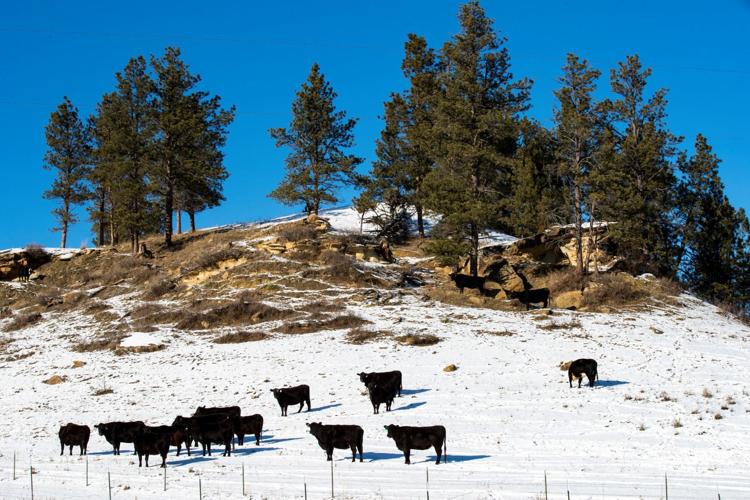 Photos: Wyoming woman recovering after life-threatening roping accident