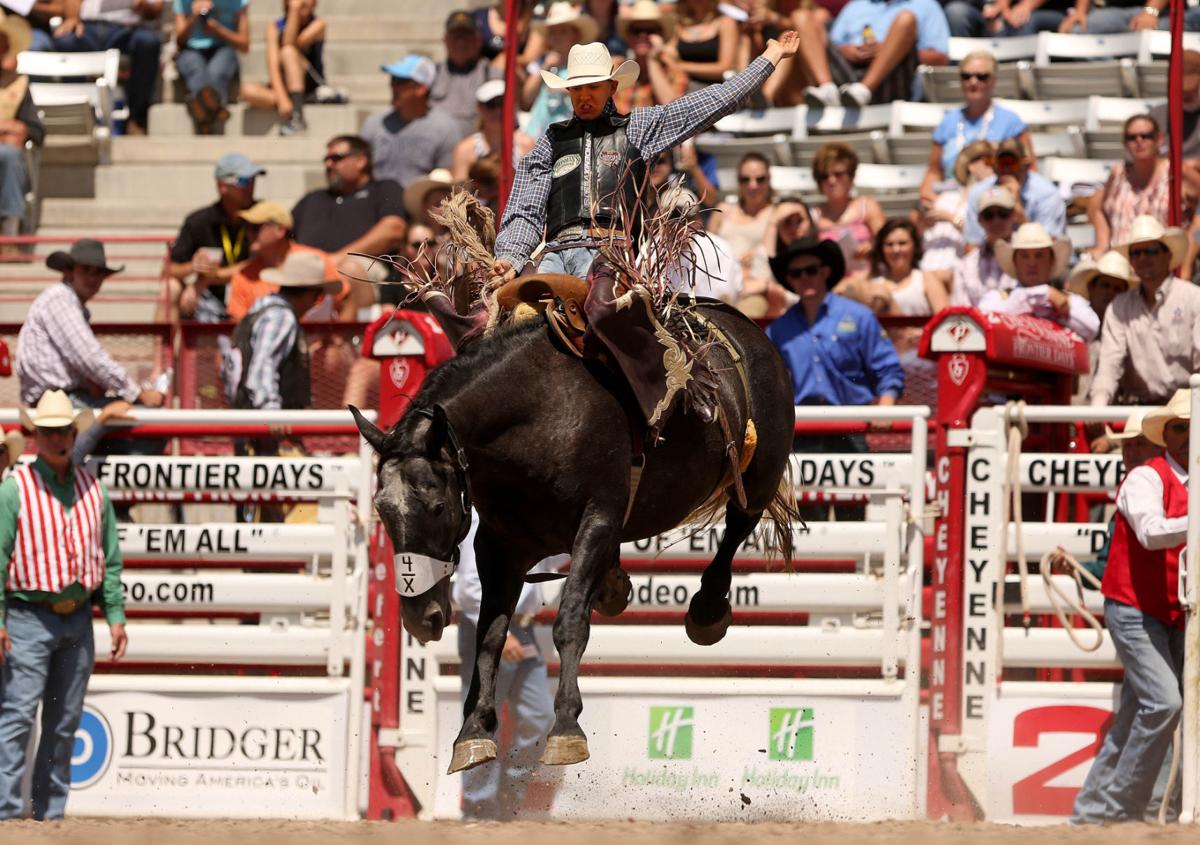 The Fourth of July weekend was a profitable one for defending world champion saddle bronc rider Zeke Thurston.
The former Sheridan College cowboy won two rodeos in North Dakota; finished second at the Cody Stampede; and placed fifth at the World's Oldest Rodeo in Prescott, Arizona, to jump from No. 23 in the Professional Rodeo Cowboys Association world standings to No. 11. Thurston entered last week having won $15,000 for the season — which is just getting back on track after nearly a three-month layoff due to the coronavirus pandemic — and nearly doubled his earnings in those four rodeos. He is now 11th in the world standings with nearly $30,000.
In North Dakota, Thurston won the Killdeer Mountain Roundup with an 88-point ride on Championship Pro Rodeo's Stacked Deck and tied for the top spot at the Mandan Rodeo Days with an 87 on Dakota Rodeo's Richie High. He had an 89.5 at Cody to finish as runner up to Rusty Wright, who took top honors with a 91.5-point ride on Frontier Rodeo Company's Medicine Woman.
A native of Big Valley, Alberta, Thurston won three rounds at the National Finals Rodeo in December to finish fourth in the average on his way to winning his second world championship (2016). He edged out Hillsdale's Brody Cress for the world title although Cress did win the NFR average title. Cress is currently second in the PRCA world standings with more than $61,000, which puts him more than $71,000 back of leader Wyatt Casper.
In addition to Rusty Wright, other winners of the Cody Stampede were bareback bronc rider Chad Rutherford, bull rider Roscoe Jarboe, steer wrestler Ben Kilburg, barrel racer Paige Jones, steer roper Garrett Hale and team ropers Erich Rogers and Paden Bray. Tuf Cooper and West Smith tied for the top spot in tie-down roping with Cooper claiming the all-around title. Hawk Whitt from Thermopolis finished fourth in bull riding and Kaycee's Cole Reiner tied for fifth in bareback.
Be the first to know
Get local news delivered to your inbox!