Former world players of the year Carli Lloyd and Megan Rapinoe are among the 27 women called up Wednesday for the national soccer team's first…
Alex Morgan, captain of the world champion U.S. women's soccer team, has tested positive for COVID-19 and will not be called into the national…
Rose Lavelle scored against the Netherlands again as the U.S. women won a rematch Friday of last year's World Cup final by the same score, 2-0…
See feel-good moments from July 2019 when the U.S. team won the Women's World Cup final soccer match between U.S. and The Netherlands at the S…
USA retained the FIFA Women's World Cup™, winning it for a fourth time, after beating the Netherlands in the France 2019 Final.
The future appears bright for the national soccer team. The present might not be so bad either.
Gregg Berhalter, coach of the men's national soccer team, called up a young, talented roster of mostly European-based players Tuesday for Nove…
The Portuguese soccer federation says soccer star Cristiano Ronaldo has tested positive for the coronavirus but was doing well and had no symptoms.
Portugal and Juventus forward Cristiano Ronaldo has tested positive for coronavirus, the Portuguese Football Federation has confirmed. The 35-…
The Casper College men's and women's soccer teams begin their inaugural seasons Saturday when they play two scrimmage games at the North Caspe…
LOS ANGELES - After a 12-year break, women's professional soccer is coming back to Southern California, with a star-studded ownership group le…
ORLANDO, Fla. - Major League Soccer is back. And just to make sure everyone was clear on the concept, the league included that in the name of …
Major League Soccer has confirmed six FC Dallas players have tested positive for the novel coronavirus since the team arrived in Orlando, Flor…
Alexi Lalas heard the criticism loud and clear. The former U.S. men's national team star and current soccer pundit deleted a tweet that seemed…
Major League Soccer's players association voted to ratify a new collective bargain agreement with the league Wednesday, clearing the way for M…
Soccer could be the first professional team sport to return from the COVID-19 break with the NWSL on Wednesday announcing plans for a 25-game …
Major League Soccer and its players association have reached agreement in principle on a new five-year collective bargaining agreement that ea…
The Natrona County senior became the first Thunderbird in program history by signing on Thursday.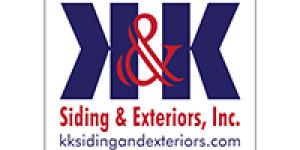 K & K Siding and Exterior Inc.
Cheyenne Central graduate Faith Meredith led LCCC's impressive honor from United Soccer Coaches.
U.S. national team star Megan Rapinoe has been named Sportsperson of the Year by Sports Illustrated.
Golden Eagles will face Eastern Florida State on Friday.
Laramie County CC and Gillette College both started pool play at the NJCAA National Tournament.
Soccer, one of the world's most popular sports, has been linked to chronic traumatic encephalopathy (CTE), a degenerative brain disease.
Megan Rapinoe wins the 2019 FIFA Women's World Player of the Year honor and Jill Ellis is named named the top women's coach.
"There is no reason why a woman could not do this." But the NFL needs to do it right.